Updated July 29, 2023
Published July 29, 2022
Sunny days and long nights make August holidays irresistible. Yes, it might be high season – the crowds have well and truly arrived in many of Europe's most popular destinations – but in these glorious spots, you won't mind sharing.
From budget beach breaks in Bulgaria to off-the-beaten-track islands in Croatia, here's where to go in August.


1. Zadar Archipelago, Croatia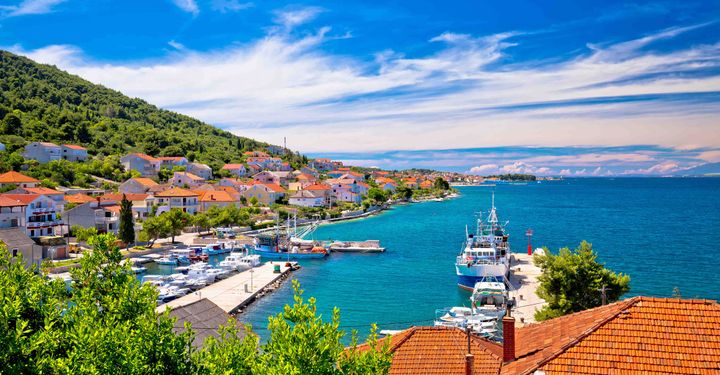 More than 300 islands and islets form the Zadar Archipelago and Kornati Islands group. Strikingly lush and fringed with golden beaches that slip gently into the sea (said to be some of the cleanest waters in the Adriatic), it's a wonder they're not better known.
Choosing just one star of these Dalmatian darlings is tricky, so we'll pick two: the twin islands of Ugljan and Pasman. Scribbled with hiking trails and bike paths and blanketed in olive groves and vineyards, you can easily lose a week exploring these connected islands. Try the local blends of both the wine and olive oil.
Further afield, daylong boat tours depart from Zadar marina to the Kornati Islands, a little slice of island paradise. More than half of these uninhabited islands are protected as a national park, and an island-hop sailing uncovers secret caves, deserted beaches and clear turquoise waters ideal for snorkelling.
It takes just 25 minutes by ferry to reach Ugljan from Zadar (or 20 minutes to Pasman from the town of Biograd).


2. Sunny Beach, Bulgaria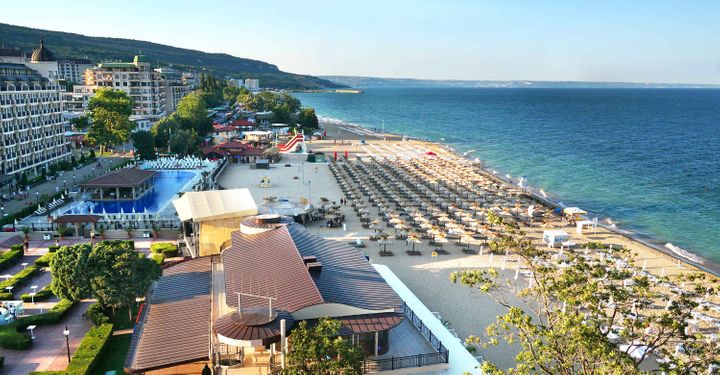 Sunny Beach came third for value in 2023, according to the Post Office's Worldwide Holiday Costs Barometer – but with just a couple of pounds in it, this Bulgarian coastal resort is still a brilliant bet for budget beach breakers.
As for what to expect? Well, it's in the name: August highs reach a pleasant 27C, while a long, sandy beach invites sun-seekers to lay down their towel and bliss out by the Black Sea. To break up your sunbathing, nearby Nessebar, with its Byzantine ruins and pretty architecture, is the perfect antidote.
Come nightfall, Sunny Beach is every bit a classic package holiday spot – think a neon-lit strip, two-for-one cocktails and international DJs that only kick off the party at midnight. If that's your bag, head to DGV, the granddaddy of all nightclubs in Sunny Beach.


3. Zante, Greece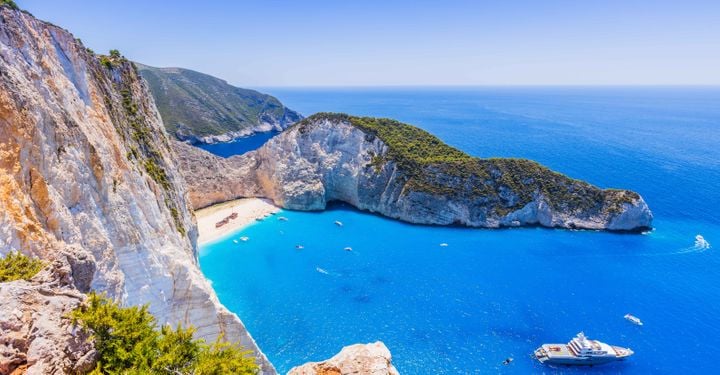 Zante's iconic Shipwreck Cove is as synonymous with Greece as Santorini's blue-domed buildings. And if it's the Greece of the postcards you're after, you'll find it here. Bougainvillea-blanketed buildings overlooking the sparkling Med, sandy beaches that shelve gently into the sea, plates piled high with souvlakia and salads, secret coves only accessible by boat… this Ionian island is an Instagram dream.
Temperatures average around 31C in August, and it draws in the crowds. But for beaches, there's hardly a better time to visit. Look to the east and southeast coasts of the islands for the best of the bunch. From the huge sandy sweep at party central Laganas to turtle haven Gerakas Beach, Zante is one of the best Greek islands for a beach break.
Inland, you can discover why Zante was known as 'the Flower of the East' by the Venetians. Flower-filled villages set among the rolling hills are the perfect stops on a mini road trip (you can drive the length of the island in less than an hour).


4. Madeira and Porto Santo, Portugal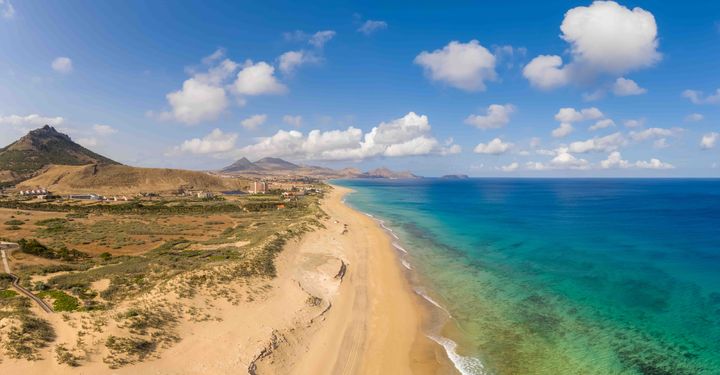 Unlike the other destinations on this list, Madeira isn't fringed with swathes of sand – but you probably won't mind. Beaches include Praia da Calheta or Praia do Porto do Seixal, but this tranquil Portuguese island is really about getting back to nature, whether that's on a dolphin and whale-watching trip or a scuba diving adventure.
Scenic walks along the island's ancient irrigation channels (known as levadas) are a popular activity, as are the thrills of an urban toboggan ride in Funchal.
Neighbouring island Porto Santo is ideal day trip material. The journey is long (two-and-a-half-hours each way by ferry) but there's 9km of beautiful golden sand at the end of it. Golfers will enjoy the views at Porto Santo Golfe, too.


5. Stockholm, Sweden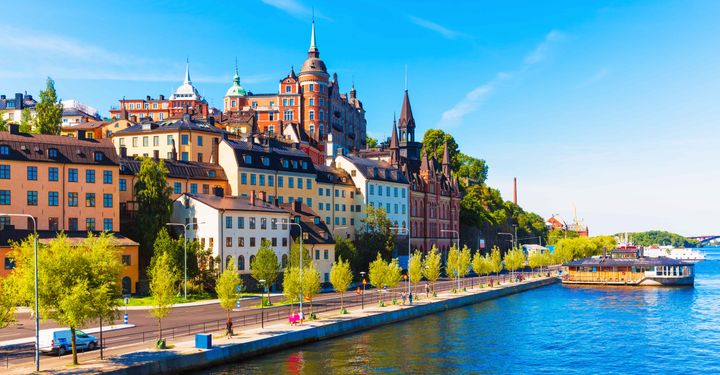 Summer in Stockholm is a joyous affair. Days are long, the mercury pushes past the 20s and everything is a little more al fresco. In August, kräftskiva begins. The annual crayfish parties traditionally kicked off on August 8 to celebrate the end of the November to August fishing ban, but today runs well into September. Join the fish feast and be ready to get messy: the recommended dress code involves bibs.
August is also a lovely time to explore the city's archipelago in a multi-centre adventure. There are more than 20,000 islands and islets just off the coast to discover. Fjäderholmarna is one of the closest and is ideal for a half-day of walking; Ingmarsö in the further reaches of the archipelago is great if you have more time. Pretty Vaxholm and Sandhamn are also good picks.
If you're short on time, Stockholm is also perfect city break material. From grand palaces and tons of museums to all things ABBA, it's easy to stay busy on a short break here.


6. Norfolk, UK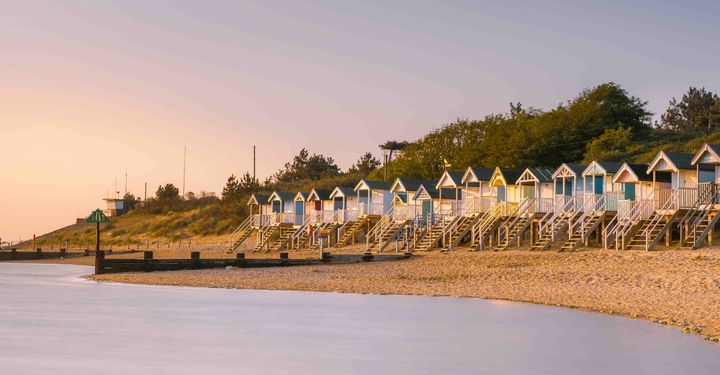 Between the beaches and the Broads, Norfolk is serious about its outdoorsy credentials. And August is a fantastic time to visit for more reliable weather (this is still the UK, after all).
If you're sticking to the coastline, Norfolk's beaches are among the best in the UK. From wild Holkham to family-friendly Cromer and all the way down to Great Yarmouth, there's miles of sand here. Seafood is also a huge hit – Cromer crab hails from these parts, though the lobster around here is pretty irresistible too.
For active travellers, get on your bike to follow the 95km-long (59-mile) Norfolk Coastal Cycleway or wind through the Broads on one of 16 circular cycle routes.
August is also the last month to see common seal pups before winter's grey seal arrivals in November. Boat trips leave from Morston Quay to the hundreds-strong colony at Blakeney Point. Bring your camera.


Have a comment or question about this article? You can contact us on Twitter or Facebook.