We compare millions of holidays from the UK's leading travel companies





Top Bulgaria destinations
Top Bulgaria holiday deals
Most popular hotels in Bulgaria
Prices accurate as of 3am on 2 Oct 23. Deals are subject to the partners' T&Cs.
Bulgaria has a history stretching back 7,000 years, and hasn't changed its name since it was first established in 681 AD.
This small and hospitable country offers scenic splendour, historic landmarks, superb hiking and numerous skiing opportunities, all easily explored whether you opt for a cheap holiday package deal or decide to go all-inclusive.
Boasting more than 370km (232 miles) of glorious coastline and a string of Blue Flag beach resorts, the Bulgarian Black Sea Coast has become a major beach holiday destination. Sunny Beach, located 35km (21 miles) north of Burgas, is the liveliest resort town and a popular party destination, but its massive water park means it also appeals to families with young children.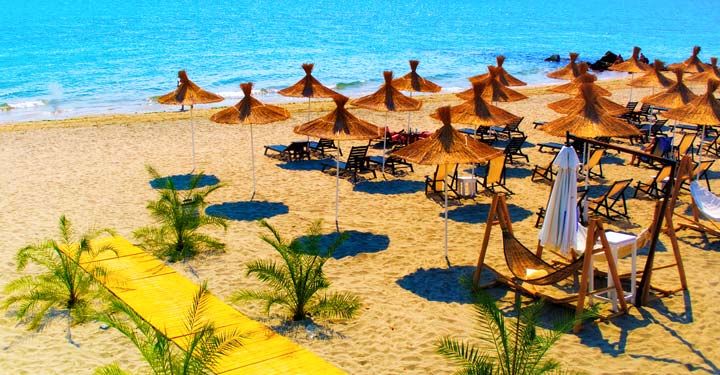 For a quieter holiday experience, head to Albena in the north, or Sozopol in the south. The best-kept secret of the Black Sea Coast has to be its spa resorts, with the mineral-rich mud baths found here allegedly preventing wrinkles.
Travel Information
Average flight time

(from London)

3 hrs 5 mins
Get your travel essentials sorted for less
Related destinations