Why Bulgaria is Europe's next big thing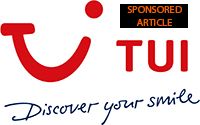 April 6, 2018
Bulgaria is having a bit of a moment. Record numbers visited the underrated Balkan nation in 2017, while flagship resort Sunny Beach topped the Post Office's Worldwide Holiday Costs Barometer this year.
"Bulgaria's fast becoming one of the most popular summer holiday destinations for Brits, and it's not hard to see why," says Danielle Penny, copywriter at TUI.
"This Black Sea beauty offers up mountain-studded landscapes and footprint-free beaches. And as it's the new kid on the block, holidays to Bulgaria are a real bargain, too."
Who would enjoy a holiday in Bulgaria?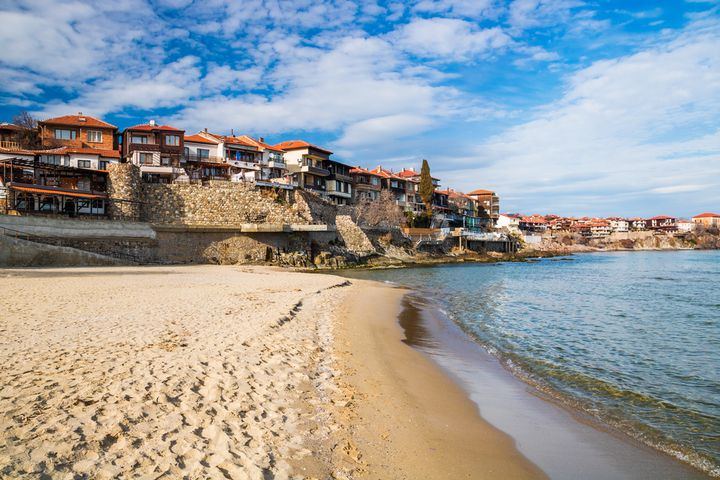 Bulgaria has all the hallmarks of a classic holiday destination, but with a few unique twists.
"Bulgaria serves up a taste of the Mediterranean as it once was. Think untouched beaches and tree-cloaked mountains punctuated by monasteries, churches and ancient sites that tell the story of the country's history. So beach lovers and culture vultures alike are well catered for," explains Danielle.
Food is another factor that sets Bulgaria apart from other popular holiday hotspots. Given the country's geographic location, Bulgarian cuisine benefits from a broad range of herbs, spices and cooking methods. It even shares some traits with Middle Eastern food.
"As for foodies, expect Mediterranean dishes with a twist. Bulgarian moussaka, for example, is the same as the Greek version, except there's no aubergine in sight. And did you know that Bulgaria's one of the world's biggest winemakers? Around 145 million litres of vino is produced there every year, and a third of that comes from the Varna region."
Besides wine, Bulgarians are partial to a slightly stronger tipple. Rakia, a potent fruit brandy, is the traditional drink of the nation. A drink for the brave, it should always be consumed with extreme caution: it can have an alcoholic strength of anything between 40 and 95 per cent ABV!
Stunning Black Sea beaches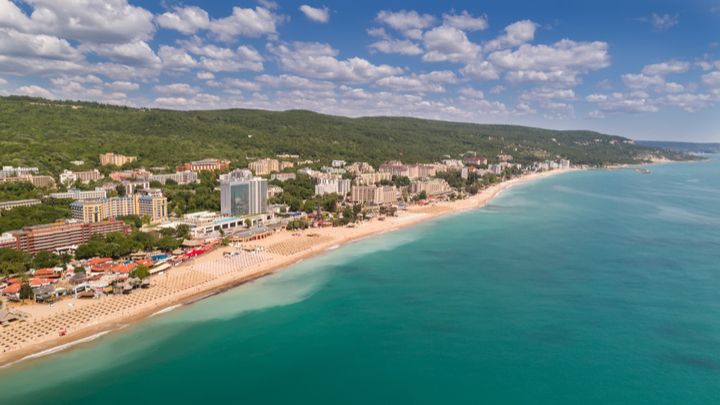 Beaches make up around a third of Bulgaria's 235-mile Black Sea coastline. You don't need a degree in advanced mathematics to realise that's a lot of beach.
And they come in all shapes and sizes. The most popular are at Sunny Beach, Golden Sands and Sozopol. They are your classic holiday beaches: clean, long and packed with stuff to do, whether you're after water sports, the shade of a parasol from which to people watch or a sunbathing spot.
Quieter, but no less lovely, the beaches in Obzor and St Vlas cater to a more laid-back type of holidaymaker. These are the smaller resorts, ideal for couples or families alike. Primorsko beach, meanwhile, is up there with the best in the country. A long, sweeping beach, very popular with holidaying Bulgarians, it's just outside the eponymous town in the Burgas province.
Whatever type of beach you're after, there's one thing you can be certain off: the quality. Bulgaria has 11 Blue Flag beaches.
Culture and history in Bulgaria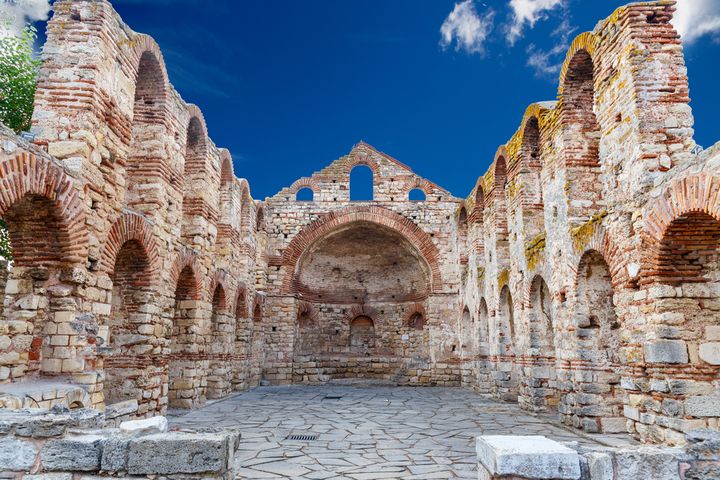 Bulgaria is much more than a beach destination. It is dotted with enchanting ruins, mighty castles and ancient monasteries (there are over 100), and it's this rich past that makes it such a fascinating country to visit.
Some parts of Bulgaria have retained their history so well, you'll swear you've stepped back an age. The coastal town of Nessebar is a stunning example.
"Its old town is on a small, lozenge-shaped peninsula and crams in over 3,000 years of history in the form of 44 churches, plenty of Roman ruins and traditional Bulgarian houses," says Danielle. "It's no surprise UNESCO made it a World Heritage Site."
Coastal city Varna is another historic hotspot. It's home to a collection of Roman artefacts and the Varna Archaeological Museum, an excellent place to discover Bulgaria's varied past.
"The ancient Roman Thermae in Varna date back to the 2nd century, but are surprisingly well preserved. Wander around and explore the old bathing rooms and sports halls," adds Danielle.
"If, after seeing the crumbling ruins, you fancy a dip in some thermal waters yourself, head to one of the 12 mineral springs in the area for nature's answer to a spa treatment. You can also check out the Aladzha Monastery. This Medieval monastery's tucked into a 40-metre cave complex carved out of limestone rock. Monks lived here between the 13th and 15th centuries."
Visit for the reliable weather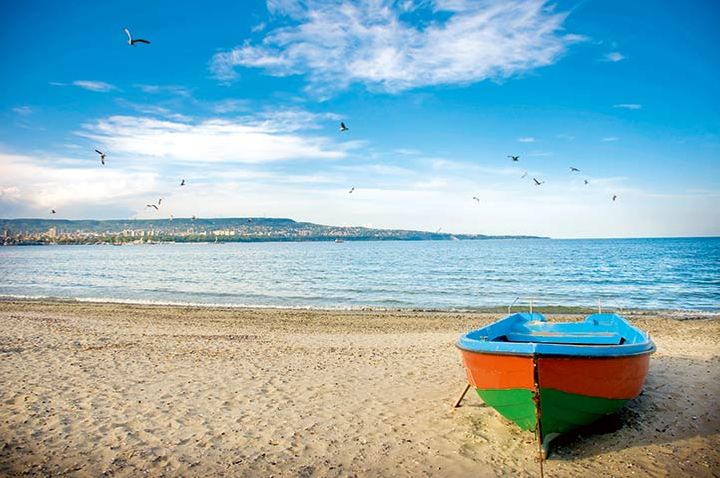 So it has the beaches and the culture, but does it have the weather? Yet again, it's good news.
One of the best things about Bulgaria is its dependable summer weather. From June to September you can expect average high temperatures in the mid-20s.
There's plenty of sun to go around too. Bulgaria gets an average of 9.5 sunshine hours a day over the peak summer months (June to August).
"Average temperatures in Golden Sands hover around a toasty 29C in August. Sea temperatures hit the mid-twenties, too, so if the banana boat is successful in tipping you into the waves, you won't have to shiver your way back to shore," adds Danielle.
Money matters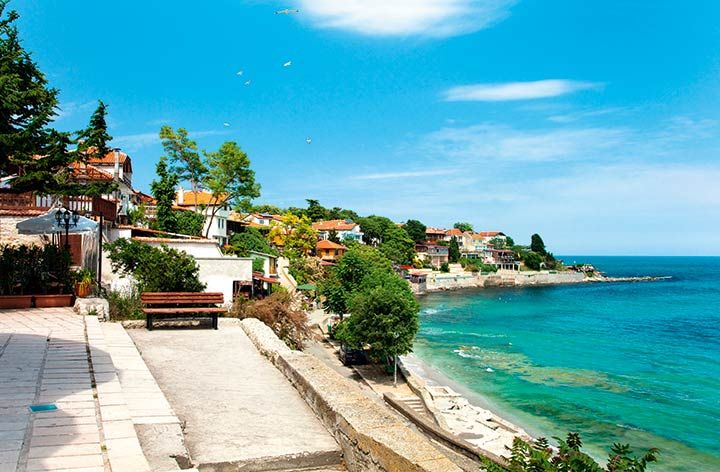 Brits love bargains and Bulgaria has them in abundance. Not only are the holidays themselves good value, it's cheap when you get there. Seriously cheap, in fact. It's possible to live like royalty (or close to it) on a shoestring budget.
This is partly because unlike Spain, Portugal and other European favourites, Bulgaria doesn't use the euro. It has the Bulgarian lev, one of the few currencies (and there really are only a few nowadays) that the pound is actually doing well against – since last August, sterling has been climbing steadily against the lev – and, currently, you'll get 2.23 lev to the pound.
So how far will that money go? At Sunny Beach, dinner for two with wine comes in at under £30, according to the Post Office. Meanwhile, in Bourgas, a coastal city with its own lovely beach, you can eat well for less than £20 (based on two people eating a three-course meal) and a local beer costs less than £1, according to Numbeo.
No wonder so many are turning to Bulgaria for their summer holidays.
Planning your Bulgaria holiday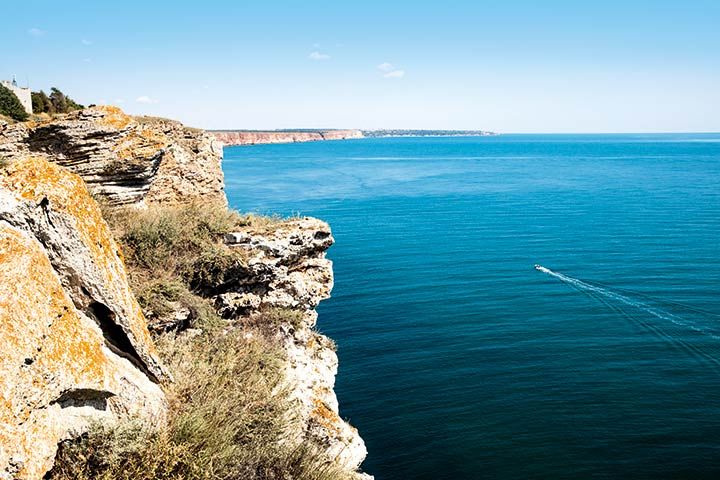 The two main beach holiday regions are split roughly in two: the Varna province in the north and the Bourgas province in the south. Between them, these two areas span the majority of Bulgaria's Black Sea coastline.
"Like any holiday destination," Danielle continues, "Bulgaria has its top tourist hotspots. The Varna region, however, is one of Bulgaria's best-kept secrets – it's home to appropriately named Golden Sands, and lines up a string of gorgeous beaches, plenty of history and natural wonders, like thermal springs."
"The Bourgas region, on the other hand, offers up Sunny Beach – holidays to this part of the country are anchored around fun. You've got a long sandy stretch and a bunch of up-'til-dawn nightclubs right on the doorstep. And when you fancy a change of scenery, dramatic mountains and time-stamped cities are within easy reach."
Have a comment or question about this article? You can contact us on Twitter or Facebook.