From North Yorkshire to Norfolk, we've scoured Britain's coastline for the best beaches we could find. Have we got it right, or is your favourite missing? Read on and find out!


Robin Hood's Bay, North Yorkshire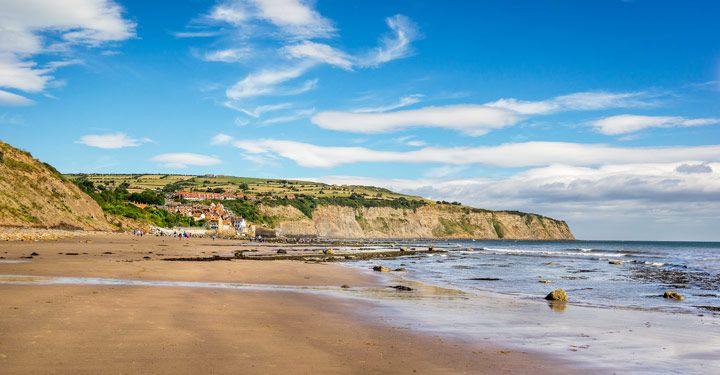 Caught in a time warp, the quaint fishing village of Robin Hood's Bay is the perfect place to escape modern life. Sheltered from the rest of the world by steep, craggy cliffs, the beach itself delivers a slice of Yorkshire's coastline at its dramatic best all year round.
Robin Hood's Bay is the type of beach for people who don't just like to sit still on the sand, with rockpooling and walking among the fun activities when the tide's out. And when you're done scrambling through the rocks looking for critters, retire to the pub for some legendary North Yorkshire scampi.

Bamburgh Beach, Northumberland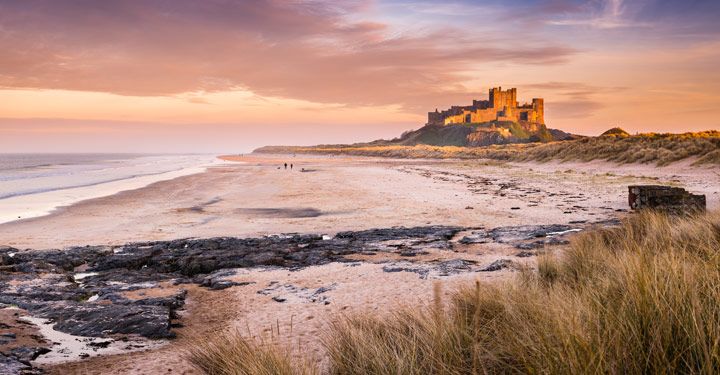 Natives of Northumberland will tell you (or perhaps they won't – they might want to keep you away) that this stretch of coastline is the best in Britain. And after a visit, you'd be hard-pressed to disagree.
We've picked Bamburgh, a multi-purpose gem of a beach watched over by a brooding castle, not just for its beauty, but also its mass appeal. Perfect for a spot of sunbathing (when the weather's right), this beach is also home to surfers, windsurfers and walkers – it really is a place for everyone to get sandy.
The historic village of Bamburgh, with its quaint pubs and cafes, has a quiet appeal to it, which, like its beach, is why it's so popular with locals and tourists alike.


Durdle Door, Dorset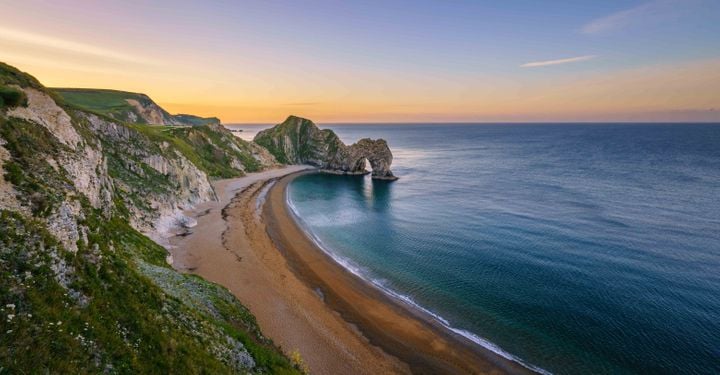 Probably one of Britain's most recognisable beaches, Durdle Door, with its iconic limestone arch, has more than a hint of the Algarve about it.
Surrounded by miles and miles of glorious countryside, this picturesque cove has become the stand-out poster child for the Jurassic Coast. Due to a natural offshore reef, the bay is protected from tidal swells so it's ideal for swimming, snorkelling and diving.
Not had your fill of stunning British beaches? Head over to nearby Lulworth Cove and Man O' War beach – there must be something in the water in these parts.


Sandwood Bay, Scotland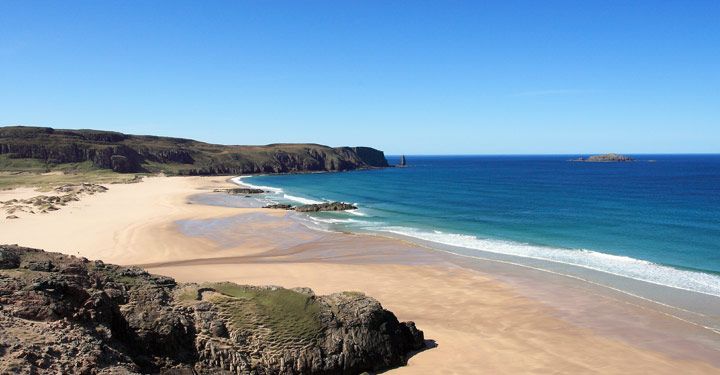 An isolated gem in northern Scotland, only the most dedicated beach bums reap the remote rewards of Sandwood Bay. The beach lies at the end of a bleak moorland track, sweeping out for over a mile and half, flanked by dramatic rocky cliffs. Those in the know claim it to be Britain's best beach and once you've seen it for yourself, you might agree.
Sandwood Bay's remoteness might just be its finest quality: on any given day you could have the entire beach to yourself. You'll need to be dedicated though. It's only reached after a 4.5-mile hike from the nearby hamlet of Blairmore.


Holkham, Norfolk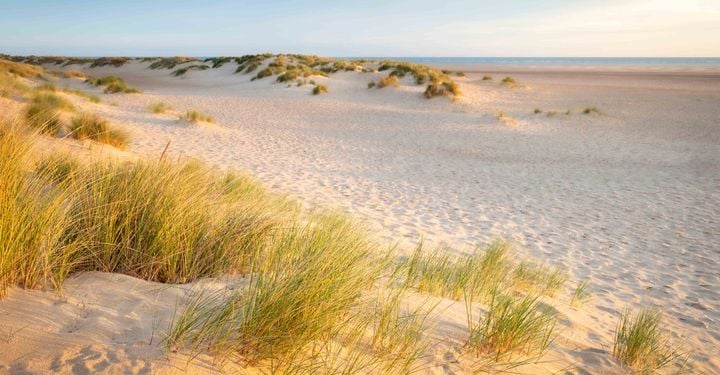 This is a real no-frills beach, one truly worthy of the tag "unspoiled", a word that gets thrown around a bit too often when beaches are involved.
Wild, vast and beautiful, you'll find Holkham tucked into the North Norfolk coastline, an Area of Outstanding Natural Beauty, and blissfully underrated stretch of Britain's long shoreline. It's big and sandy, and when the tide is out, the wet sand is ideal for sandcastle building.
As it makes up a part of the Norfolk Coast Path, it's also tremendously popular with walkers. Another thing to note: Holkham is just as nature intended it to be, so there are no facilities here.


Porthcurno, Cornwall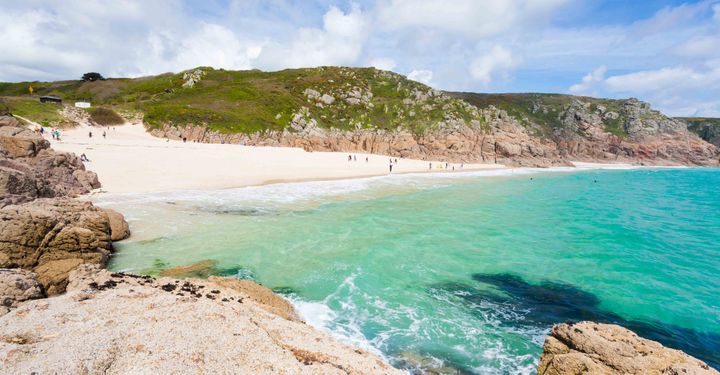 Would you travel to the ends of the earth for the perfect beach (or the end of Britain, at least)? You may well have to for the pristine sands of Porthcurno in Cornwall.
One of Cornwall's best beaches, Porthcurno is famed for its Caribbean-clear waters, fine, golden sand and the craggy surrounding cliffs that shelter the bay perfectly from the elements.
But it's not all about good looks. Porthcurno has something that no other beach in Britain can boast: its own open-air theatre. The Minack, carved into the rock and perched on a cliff top, overlooks the beach and the crashing waves of the Atlantic. How's that for drama.


Huisinis, Outer Hebrides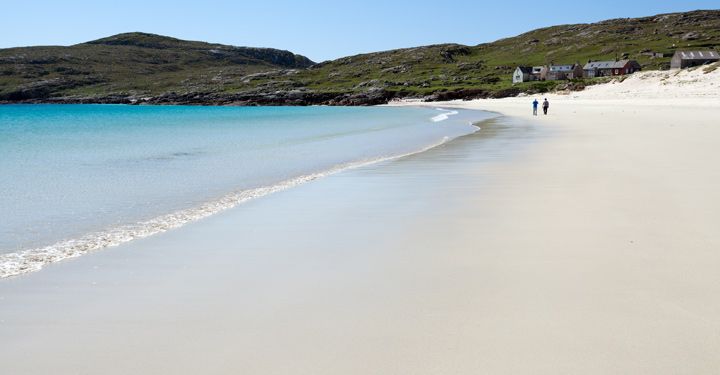 A little further afield than the others mentioned here, you'll find the remote beach of Huisinis on the west coast of Harris in the Outer Hebrides. Get the weather right here and, with the clear blue waters and golden sands, you could be forgiven for thinking you're in the Caribbean – all that's missing are the palm trees.
Along with many beaches in this part of Scotland, the appeal of Huisinis lies partly in what you won't find here. No fish and chip shops, no gaudy amusement arcades and no entertainment, apart from what nature provides – eagles, deer, cormorants and sometimes even seals, dolphins and whales are among the attractions. A ferry operates from the mainland to and between the islands of the Outer Hebrides.


Downhill Beach, Northern Ireland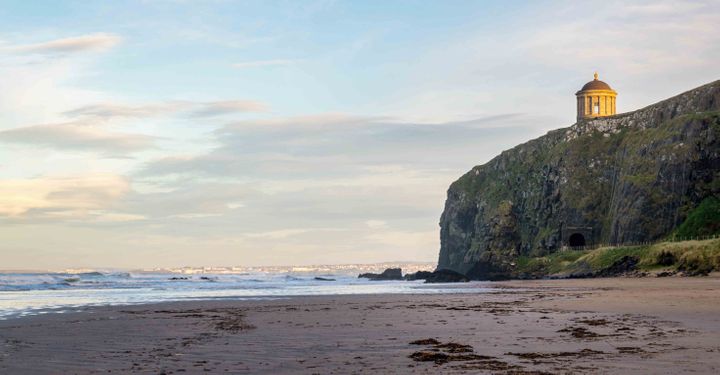 One of the most scenic coastal stretches in Northern Ireland, it's a wonder that Downhill Beach isn't better known outside the Emerald Isle. Instantly recognisable from the Mussenden Temple, a clifftop monument that overlooks the beach, its dramatic setting was also used as Dragonstone in an episode of Game of Thrones.
Fortunately (or unfortunately, depending on your perspective), you won't find many dragons here. Instead, what you will get is over six miles of sandy beach, backed by craggy cliffs. Not a bad trade off.


Marloes Sands, Pembrokeshire, Wales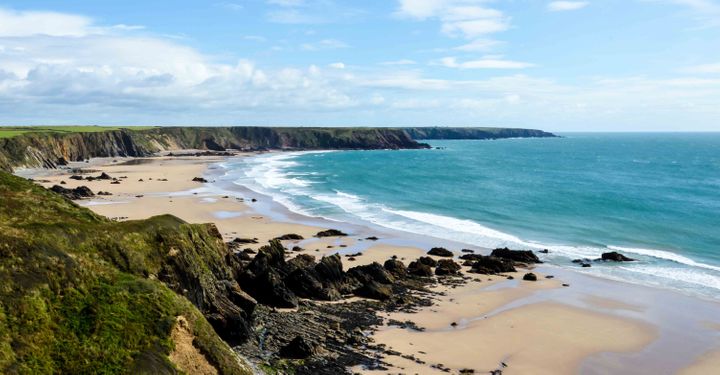 Pembrokeshire's Barafundle Bay might hog the spotlight - and we're inclined to let it. Instead, you'll find us dreaming of the craggy cliffs and secluded bays of the alluring Marloes Sands in south Wales.
After scrambling over washed-up rocks at the beach's entrance, a sweeping expanse of golden sand, dotted with dramatic stony outcrops, rewards you for all that effort. When the tide is out, the shallow waters are perfect for paddling, while the wide beach is ideal for games – even in high summer there's plenty of space available. Of course, anyone who's ever been to this beautiful part of the world knows that stunning, out-of-the-way beaches are the norm – the best one is all a matter of opinion.

Brighton, south-east England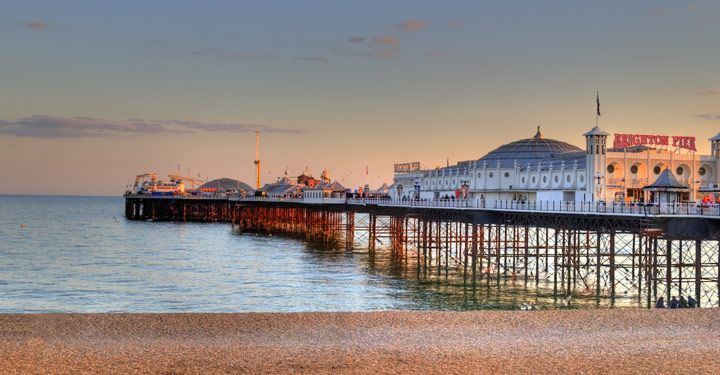 This fun-time south coast town is one of the originals. Today, it's just as much a piece of London by the sea as it is a beach resort, with many treating it as a stylish but more laidback escape from the big city.
You can explore the pier and shingle beach, swim in the Channel or head into town for a whirl around the quirky and decadent Royal Pavilion, built as a seaside home for George, Prince of Wales. The Lanes area is packed with cute boutiques, cool bars and great places to eat out, and the alternative vibe which pervades the town means there's always something cultural going on in the local pubs and theatres.


Blackpool, Lancashire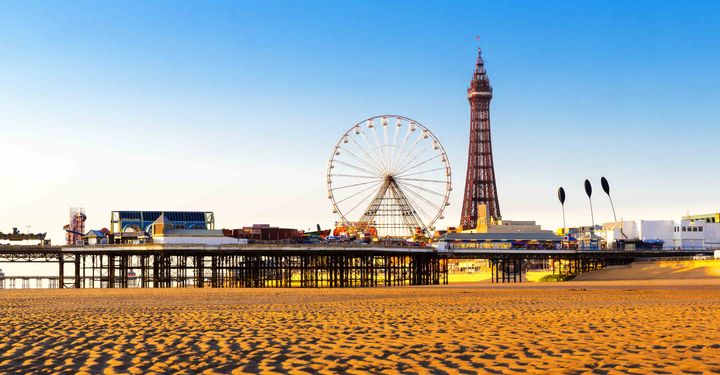 Blackpool is the place to go for a classic British seaside break. There's ice-cream, candy floss, kiss-me-quick hats and rock candy to get stuck into. There are also world-class theme park rides at Blackpool Pleasure Beach, a long sand beach, three piers and wall-to-wall entertainment such as the immense Comedy Carpet – a concrete art work incorporating jokes and music hall catchphrases – at the foot of Blackpool Tower.
Add in seafront trams, donkey rides, horse and trap trips, a superb zoo, fortune tellers and the Illuminations light show in early autumn and you have a strong contender for Britain's top traditional seaside resort.


Bournemouth, Dorset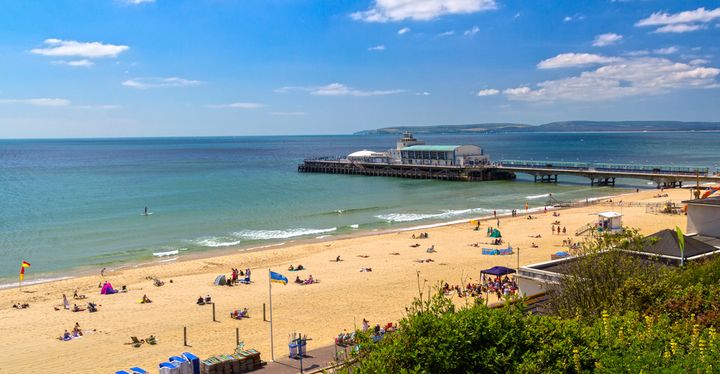 Bournemouth is certainly a contender for the UK's ultimate stretch of sand. With seven miles of the stuff, two classic piers, a magnificent cliff back drop and Blue Flag status to boot, we can kind of see why – Bournemouth really is a crowd-pleaser.
Its prime spot, sheltered beneath an impressive cliff-line in Dorset, also means that the bay has its own micro-climate. In fact, Bournemouth beach boasts some of the warmest sea temperatures in the UK – who needs the Med?


Have a comment or question about this article? You can contact us on Twitter or Facebook.