July 31, 2020
By Beci Wood
Blessed with almost 400 beaches, the most south-westerly section of the UK offers something for everyone.
But while Cornwall and Devon are most famous for the impressive waves on offer, you'll also find dog-friendly stretches to let pooches roam, remote rock pools and golden sand for families to enjoy.
In fact, some beaches are so beautiful you could easily believe you're in a far-flung tropical paradise – providing the weather is playing ball of course.
So if you're looking for a picturesque place to spend summer, try one of these Cornwall and Devon stunners.

1. Woolacombe Beach, North Devon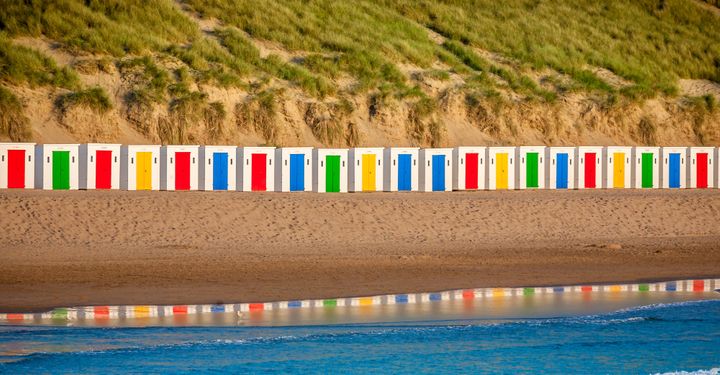 Regularly voted as the top beach in the UK, Woolacombe Beach is a three-mile stretch of sandy wonderfulness between the Baggy Point and Morte Point headlands.

The beach has won awards for its cleanliness, views, water and facilities. And whether you're an experienced surfer or a newbie, the beach offers a variety of waves which make it perfect for all abilities.
While you're in the area, visit the town of Woolacombe and pop to the horse-riding stables for a ride along the beach. Or, just sit by the colourful beach huts, lap up the sun and get stuck into some serious sand-castle making – this stunning spot offers fun for the whole family.
Woolacombe Beach fast facts
Dog friendly: Yes, from April to November
Car park: Yes
Facilities: Café, toilets and a shop selling basic beach supplies
Lifeguard: Yes, from Easter to September

2. Saunton Sands, North Devon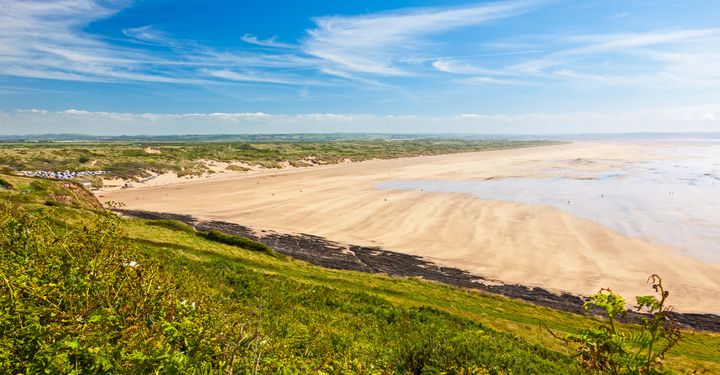 Saunton Sands is a three-and-a-half mile stretch located between Braunton and Croyde, and is highly recommended for young families due to its soft, golden sands and calm waters.
Even if you've not been before, there's a good chance you've seen it on screen; the 2014 blockbuster, The Edge of Tomorrow, 1982's Pink Floyd – The Wall and the music video to Robbie Williams' hit song 'Angels' were all filmed here.
Walkers will also enjoy exploring nearby Braunton Burrows, the largest sand dune system in England where you can find more than 400 unique dune plant species.
If you're taking the dog, it's best to cross the dunes from the car park and go further up the beach. A visit earlier in the day is also your best bet, as the beach is huge when the tide is low.
Saunton Sands fast facts
Dog friendly: Yes
Car park: Yes
Facilities: Shop selling snacks and basic beach equipment, café, toilets and doggie bins
Lifeguard: No

3. Blackpool Sands, South Devon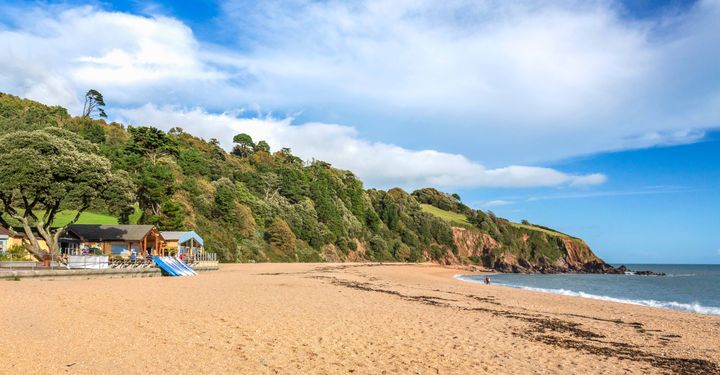 Few would argue with the claim that this is South Devon's most picturesque beach. Backed by evergreen and pine trees, there is a definite Mediterranean feel about this Blue Flag-winning stretch of sand.
The beach is privately owned, very well maintained and it's reassuring to know there is regular testing of the water.
There are plenty of facilities, including specially designed sandpits for children, a water-sports centre, a café serving locally sourced and organic food and disabled access.
Located on the famous South West Coast Path, walkers often start or finish their route here so it's a popular spot.
Blackpool Sands fast facts
Dog friendly: No
Car park: Yes
Facilities: Takeaway café, water-sports, toilets, disabled facilities, shops and a beach cinema
Lifeguard: Yes, from around July 11 to September 6

4. Lannacombe Beach, South Devon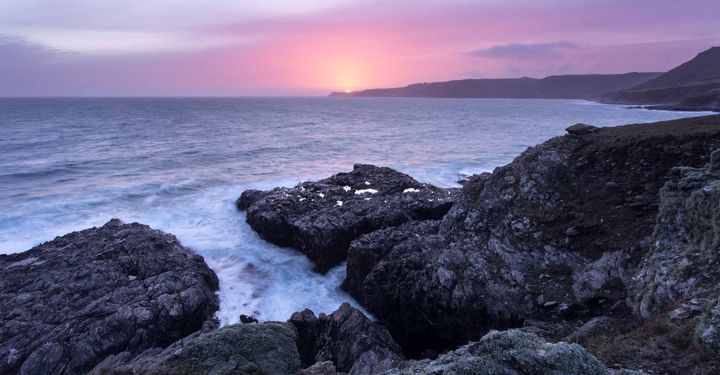 If you want to avoid the summer crowds, head to beautiful Lannacombe, which is located at the bottom of a low valley between Prawle Point and Start Point.
While it's a similar mileage from the popular towns of Dartmouth and Salcombe to other local beaches, the winding country lanes and lack of parking space put off a lot of traffic.
However, if you manage to sneak a space or come by foot the area is great for young kids as there are lots of pebbles to collect, rockpools to explore and also a small stream which runs down the beach for them to paddle in.
Make this your first stop of the day to ensure a parking spot.
Lannacombe Beach fast facts
Dog friendly: Yes
Car park: Yes, but there is only room for 15 cars
Facilities: No
Lifeguard: No

5. Watergate Bay, Newquay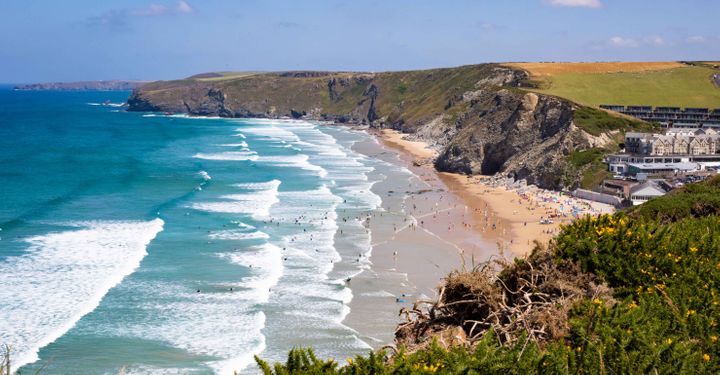 If you want a thriving atmosphere and loads of facilities, this is the place for you.
A 15-minute drive from Newquay, Watergate Bay is a hub for extreme water-sport enthusiasts and kite-surfers due to the powerful swell that comes in from the Atlantic. The beach also houses the Extreme Academy, which hosts the national surfing competitions as well as regular sea- and air-sport festivals.
Families love it too, thanks to its designated safe swimming areas, clean, golden sand and top-notch facilities. You'll find a host of eateries on the beach and a pub in the neighbouring valley, though it's best to book a table if you want to get a spot.
Watergate Bay fast facts
Dog friendly: Yes
Car park: Yes
Facilities: Cafes, holiday essentials shop, toilets and showers
Lifeguard: Yes, from mid-May to September

6. Summerleaze Beach, Bude
Visitors are spoilt for choice when it comes to good beaches around Bude, but Summerleaze is our pick for families. With its array of excellent facilities and a wide, sandy beach that's perfect for digging holes and sandcastle making, you could easily while away a day here.
Summerleaze Beach is an excellent spot for surfers too, and they're regularly seen enjoying the waves. For walkers, stroll to the Barrel Rock breakwater – it's particularly pretty as the sun sets.
If you don't fancy the sea, the much tamer Bude Sea Pool is adjacent to the beach and you can hire a beach hut for the day. Prices start at £10, but you'll need to book in advance.
The area is very popular in the summer months so it's best to turn up early.
Summerleaze Beach fast facts
Dog friendly: Yes, but dogs must be kept on a lead in the summer
Car park: Yes
Facilities: Cafe, beach huts to hire, toilets and showers
Lifeguard: Yes, during the Easter holidays and from May to September

7. Fistral Beach, Newquay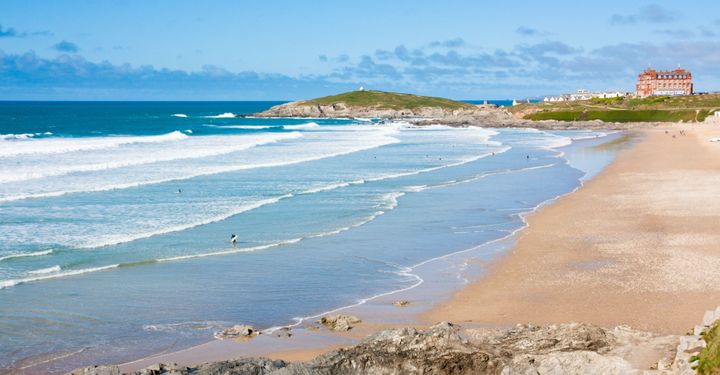 If you mention Fistral to anyone who is into surfing, chances are they'll know it.
Located between two headlands half a mile from the trendy town of Newquay, the beach is famous for its consistent 6ft to 8ft waves.
The beach is the venue for the biggest UK competitions including the Boardmasters Surf Championships, National Surf Championships, the Groms and Famous Night Surf, but don't let that intimidate you if you're new to surfing. Newbies are encouraged to embrace the Newquay surf experience and have a lesson as milder waves can also be found.
If that still sounds too energetic, many visitors also just come to sit back, relax and watch the pros in action. It's impressive viewing.
Fistral Beach fast facts
Dog friendly: Yes
Car park: Yes
Facilities: There are many food options along the beach, plus toilets, showers and surf shops
Lifeguard: Yes, from March 30 to October 28

8. Porthcurno Beach, West Cornwall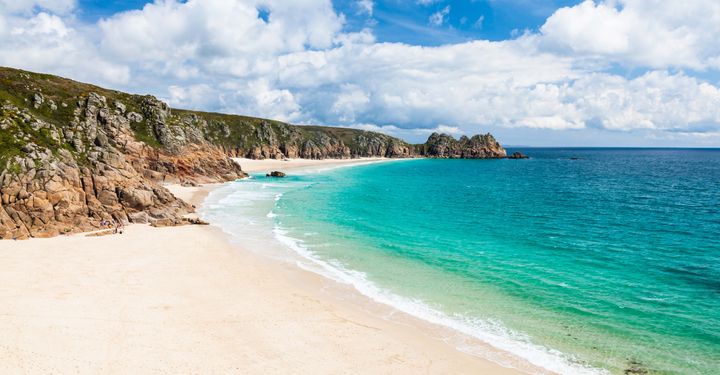 Porthcurno Beach is a strong contender for the best beach in Cornwall. With serene, clear waters and soft white sands, it paints an almost Caribbean picture.
If paradise isn't enough, two unique attractions nearby make this area a popular choice for a mini break. The open-air Minack Theatre, perched high up on the cliffs and surrounded by sub-tropical gardens, stages regular performances and the Porthcurno Telegraph Museum gives an insight into the network of underground telecommunications cables that connect Cornwall with far-flung corners of the globe.
For young kids, a well-sheltered, gentle stream runs along one side of the beach and is perfect for paddling in.
Porthcurno Beach fast facts
Dog friendly: Yes, except between July 1 and August 31
Car park: Yes
Facilities: Café and toilets
Lifeguard: Yes from mid-May to the end of September
Have a comment or question about this article? You can contact us on Twitter or Facebook.