Millions of people visit Blackpool every year for a feelgood break by the sea. Whether you're visiting for an extended break or a daytrip, you'll be able to choose between action-packed attractions and quieter spots on the sand.
Best things to do on a weekend break
A trip to the top of Blackpool Tower is must on a weekend break in Blackpool. First opened in 1894, the tower has views out over the glittering sea from 115m (380ft) up, and you can peek down to the promenade below through its glass SkyWalk (if you're brave enough).
When it's sunny, take stroll down the prom from South Pier admiring the outdoor artwork of The Great Promenade Show or head to the Grade-II listed Stanley Park to wander in the Italian Garden. In the evening, book to see a comedy or musical show in the Grand Theatre.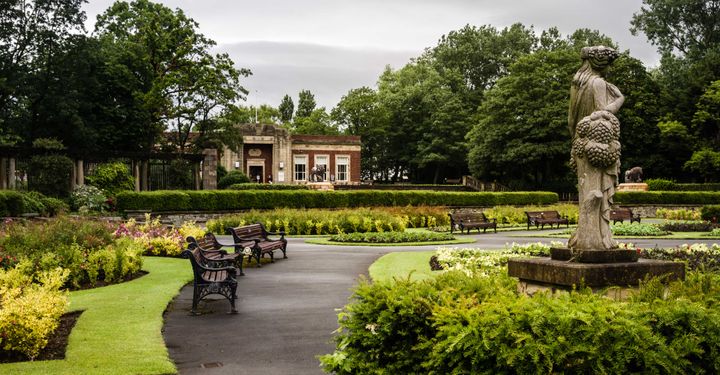 Best things to do for families
When the sun is shining, families could happily spend the day building sandcastles on one of Blackpool's beaches, eating ice-cream and paddling. But, English seaside breaks can't guarantee dry weather. The kids won't notice the rain while squealing on a rollercoaster at Blackpool Pleasure Beach, though, and can enjoy the tropical heat in the UK's largest indoor waterpark, the Sandcastle Waterpark.
If you want to see the Blackpool Illuminations, which have twinkled along the promenade for more than 140 years, plan a family holiday in autumn and see the lights on foot rather than queuing in your car.
Best beaches in Blackpool
Blackpool's seafront has seven miles of sand and can be split into three main sections, Blackpool North, Blackpool Central and Blackpool South. Blackpool South, near the Blackpool Pleasure Beach theme park, is generally the quietest of the three. Blackpool Central, between the South and Central piers tends to be the busiest, while Blackpool North is close to Blackpool Tower.
Further afield, around six miles from the resort, you'll find the huge, sandy St Anne's Beach with it's cute, for-hire beach huts. Around five miles north is Cleveleys, where you can visit the Mythic Coast artwork trail on its seafront.