Updated February 9, 2020
(Published February 26, 2019)
By Joey Tyson
When it comes to booking your rental car, is it best to book early or leave it late? It's an age-old question for our customers, so we did some digging into our data and can now reveal that the cheapest time to book your holiday hire car is around four weeks before you travel.
Our data, which compared booking times and prices across a 12-month period in more than 9,000 destinations, shows that, more often than not, it's best to leave it later if you're booking outside of peak times. However, there are a few caveats: you'll need to be flexible with travel times and not too set on a specific model of car to get the cheapest deals.
Steve Dennis, commercial director and car hire guru at Enjoy Car Hire says cheap last-minute deals have become an industry-wide trend, and that a combination of factors have led to the boom.
"New companies flooding the market with cars and the weakening of sterling against the euro has meant that last-minute deals with fantastic prices are available," he explains.
Rory Sexton, managing director at Zest Car Rental, agrees, adding that prices tend to align with demand.
"At non-peak times when there is good availability, prices can get cheaper the closer you get to the start date of the rental. However, if you leave it too late you can miss out," he says. "My advice is always to book if you are happy with the price."


Does this apply all year round?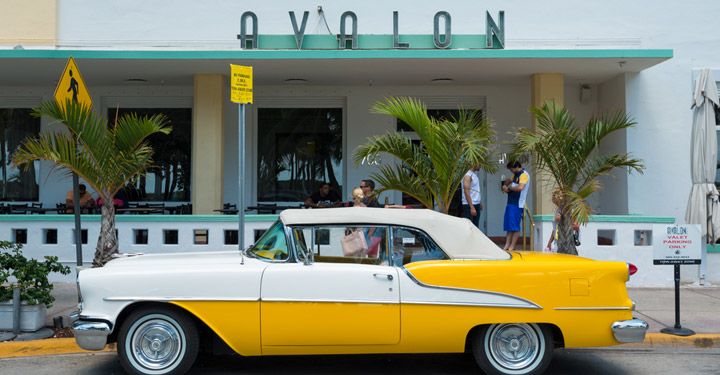 For peak travel times, the cheapest average time to book varies across the year. For example, booking five weeks before Easter can lead to finding the cheapest deal, while the cheapest time to book for October half term is fifty-six weeks in advance, respectively.
And it's the same story for the busy Christmas period. If you want to get the best deals here, you'll have to think ahead: the cheapest time to book is also around 56 weeks in advance.
Couples and solo travellers who are travelling without children, and aren't bound by fixed travel dates, can therefore afford to leave it late, in the hope that a good deal arises. Our data from the last year shows that prices tend to steadily decline the closer you get to the departure date – but you'll have to have nerves of steel!


We're travelling as a family – should we really leave it late to nab a bargain?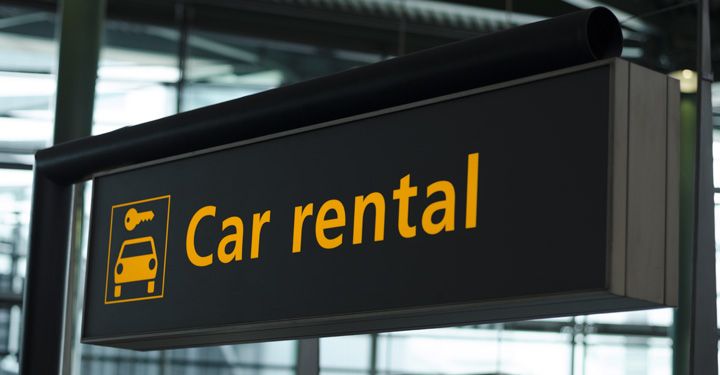 Leaving booking to the last minute can save money, but it also limits choice. Families after a specific car type in peak periods when demand is higher, for example, are better off booking in advance.
"For peak times such as school holidays it's best to book in advance. A lot of companies offer early booking promotions in January so this is a good time to secure availability of special vehicles such as people carriers, MPVs, etc," says Rory.
Melanie Thom, UK Sales Director at Auto Europe agrees that for peak times, booking in advance is advised to ensure you get the car you're after.
"If you need to hire within a school holiday period you need to be booking at least eight months in advance to get the best deal," she says.
Steve adds: "While recently in popular locations leaving it to the last moment to book has worked out cheaper, it is a very risky tactic especially if you want a larger car, minibus or an automatic."
So, if you want that big, roomy people carrier to schlepp the kids around Orlando during the February half term, it's best to start looking early.


Is booking late for me?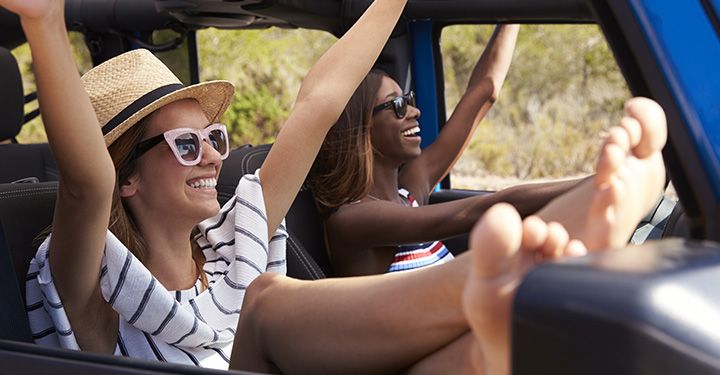 If you're flexible with your dates, your top motivation is nabbing a deal and you're not daunted by an element of risk, then leaving it late could work out cheapest for you. If you're after a certain car or are travelling in peak times, it's best to book in advance.
For the summer period, the experts we spoke to suggested booking as much as six months in advance, for the best price, range of vehicles and choice of rental company. And the experts were unanimous in recommending that families should book in advance.
It's also worth noting that price isn't the only thing you should be concerned about when choosing car hire. Fuel policy, mileage limits and the terms and conditions of the individual deals all play a significant factor – and can push the overall price up significantly if you get them wrong. Take a look at our essential checklist when hiring a car to help you get it right.
What's more, you should never leave booking until you turn up at the airport. "If you just turn up on the day without a reservation you will be paying a higher price and in some cases over double," says Steve.
Have a comment or question about this article? You can contact us on Twitter or Facebook.