10 top tips to save money on your car hire
June 30, 2022
Don't put your road trip plans on hold! While rental prices are rising as general holiday demand returns, it's still possible to find a good deal on your car hire.
These ten top tips will help you do just that.


1. Compare car hire deals online
With so many car hire companies vying for your money, using a comparison site such as TravelSupermarket (you're welcome, by the way) will allow you see the best of what's out there – from brokers and direct providers alike.
By pitting your options side by side, you can easily compare your car hire needs, from transmission type to fuel policy to pick-up location, all in one place.
Keep in mind that the cheapest price won't always be your best option in the long run, especially if you're dealing with unhelpful service. Try to strike a balance between price and provider rating – you'll see a snapshot of Trustpilot reviews on our site to help you decide.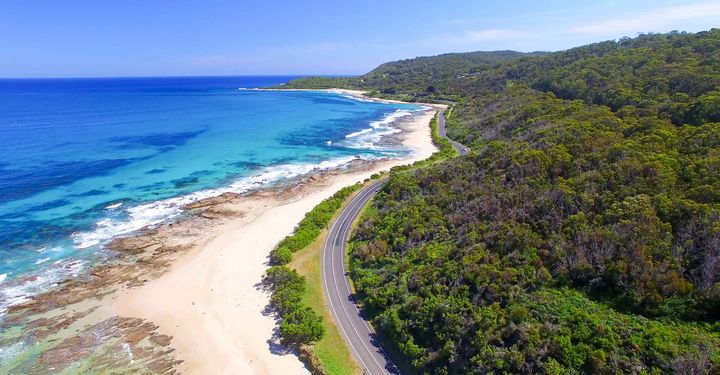 2. Book your car hire early
The cost of car hire has skyrocketed post-pandemic as many companies have sold off parts of their fleets. And with summer demand back with a bang, it's never been more important to get your rental booked early.
Not only will booking early help you to secure a cheaper price, but you're also more likely to get the car you really want. For example, Which? recently revealed that car hire for August was 26% more expensive for those who booked in July than those who booked in May. And by the time August rolled around, cars in many popular locations had already been snapped up.
If you can, sort out your car hire when you book your holiday. It may also be worth checking the cost of car hire as an add-on when you book your break – many holiday companies will offer it as you move through the booking process, but always compare the cost with a standalone booking.
3. Avoid peak travel times (if you can)
Prices tend to rise over the school holidays, so if you can avoid travelling during these weeks, you're more likely to save on your rental.
If you do need to travel when school's out, make sure to book early to stand the best chance of finding a deal. You may also have some luck finding a cheaper price in the first and last weeks of the summer school break.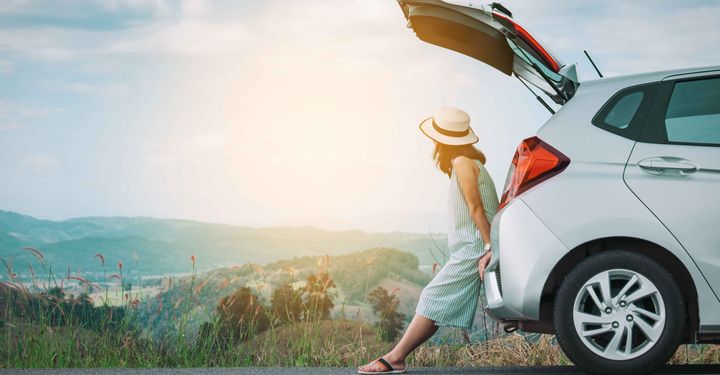 4. Consider a smaller car
If you're going all-out to live your life-on-the-road fantasies, you might want to prioritise comfort over cost. But a car to just get you from A to B on your laidback holiday won't need the whizz-bang features of a luxury vehicle.
Mini, economy and compact car categories (think Fiat Pandas, Ford Fiestas and Toyota Corollas) tend to be cheaper options than standard and full-size vehicles. You might need to get cosy but it could be a good compromise if you plan to only drive short distances.
5. Understand car hire insurance
At-the-desk upsells can blow out your car hire budget before you've even gotten behind the wheel. That's why it's important to understand the legalese behind your car hire insurance documents.
In many places (the US and Canada are big exceptions), your car rental will come with a basic level of insurance – usually called a Collision Damage Waiver (CDW) or Loss Damage Waiver (LDW). But even with this built-in insurance, you'll still be liable for what's known as the 'excess' in the event of an accident. It's usually between €500 and €2,000.
Rental companies will generally push for you to purchase a separate insurance policy – known as car hire excess insurance – to mitigate these costs. While we recommend taking out a policy as it could save you money in the long run, it's almost always cheaper to choose a standalone provider such as iCarhireinsurance.com. Policies start from as little as £3.49 per day, compared with up to £20 at the desk.
Armed with your independent policy, you can approach the rental desk with confidence and swerve the hard-sell tactics.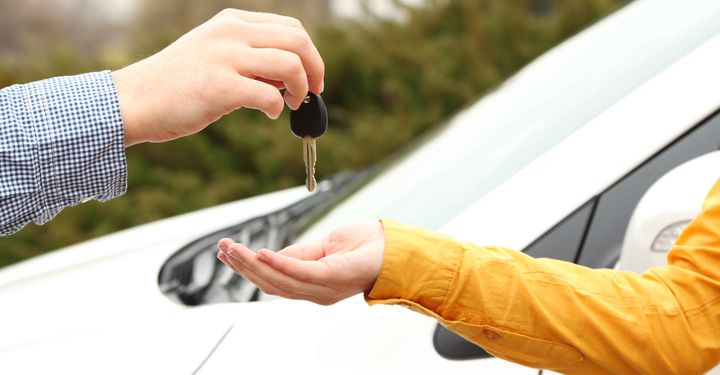 6. Check the car at pick up
Before you get behind the wheel and drive off, take the time to check for any damage to the car. Look at everything from the hubcaps and the bumpers to the wing mirrors and panelling. Take photos as you go and ensure the representative from the car hire company notes it all down.
Many major car hire companies will walk you through the damages report before you drive off. If your provider doesn't, insist they do. And don't be shy to speak up if you spot other scrapes and bumps. Otherwise, you risk footing the bill for damage you didn't do.
7. Say no to add-ons
A sat nav can be handy addition to any road trip. But with prices from around £15 per day, it can also be a pricey one (that's £75 for just 5 days). Instead, avoid the upsell and stick to using your phone. You won't even have to fork out for roaming charges – just download the map data for your area and you can see it all offline.
Car seats for infants and children can also be a costly addition at the rental desk – and an unnecessary one. Many airlines will let you bring a car seat in addition to your pushchair for free, so check with your carrier. Be aware that you'll probably have to install the car seat yourself.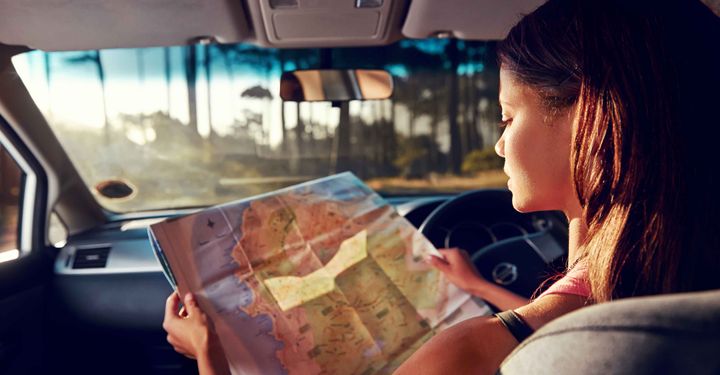 8. Choose the right fuel policy
Fuel prices are rising, meaning a cost-effective fuel policy on your car hire is essential. Full-to-full or same-to-same policies are broadly considered the best value for money – they just require you to return the car with the same amount of petrol as when you picked it up.
Avoid full-to-empty policies. While they can be convenient as you don't need to find a petrol station before you drop off the car, you'll be pre-charged for the fuel, often at a grossly inflated price.
At TravelSupermarket, we only show you hire rentals with fair fuel polices (ie full-to-full or same-to-same) so you'll have one less thing to think about when comparing deals.
9. Plan your drop-off
Dropping off your car hire is fairly simple. You'll often only need to do two things: refuel the car and conduct another check for damages.
When it comes to filling up the car, be sure to research local petrol stations before you set off. You'll often find one right by the airport but prices can be expensive. Instead, look for petrol stations a couple miles out – you may find a better rate.
At the drop-off location itself, recheck the car with a company representative and get copy of the signed document that says the car was in an acceptable condition. You shouldn't be hit with any charges after this, but it pays to have a copy in case you need to dispute any fees.
Returning after hours? If there's no representative present, make sure to take you own photos of the car as you've left it. In the off chance something happens before morning, you'll have time-stamped evidence that it wasn't your fault.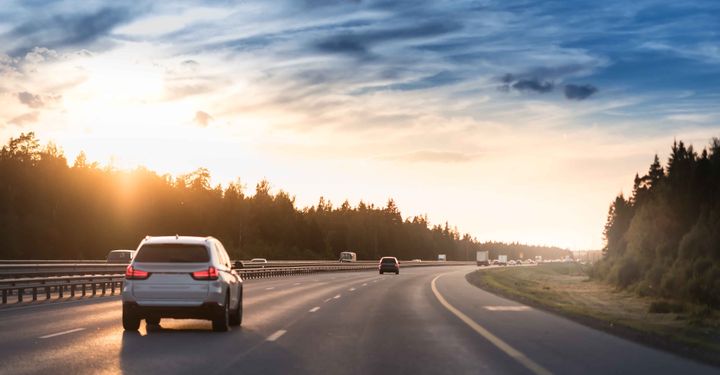 10. Pre-pay for your booking
When you hire a car online, you can usually select to pay on the day or pre-pay at the time of booking. Choose the latter. Not only is it cheaper to lock-in the price early, but it's also a more secure guarantee that your car will be available to pick up.
While it's uncommon, there have been instances of unscrupulous companies cancelling car hire reservations, leaving customers to pay a higher rate for a new on-the-day booking.
As always, check the terms and conditions of your car hire provider before you pay. Generally, you'll have 48 hours to before your pick-up time to cancel your booking without a fee. You won't face any fees – no matter when you cancel – if you've haven't pre-paid for the car.


Have a comment or question about this article? You can contact us on Twitter or Facebook.