How much will a damaged or stolen hire car really cost you?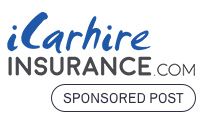 *Please note: this article is sponsored by our partner iCarhireinsurance.com.
August 30, 2019
Insurance this, excess that: a hard sell at the car hire desk can cause niggling what ifs that are hard to quash once you've hit the road in your shiny new rental.
It's expected, of course, when you hear damage figures of over £6,000* being bandied about. But is the rental desk script all about scare tactics, or is there a nugget of truth when it comes to the true cost of damage to your hire car?
We chatted to our partners at iCarhireinsurance.com to find out just how much you can expect to pay for a damaged or stolen rental vehicle – and how you can protect your bank account from exorbitant charges.


How much will damages to a rental car cost me?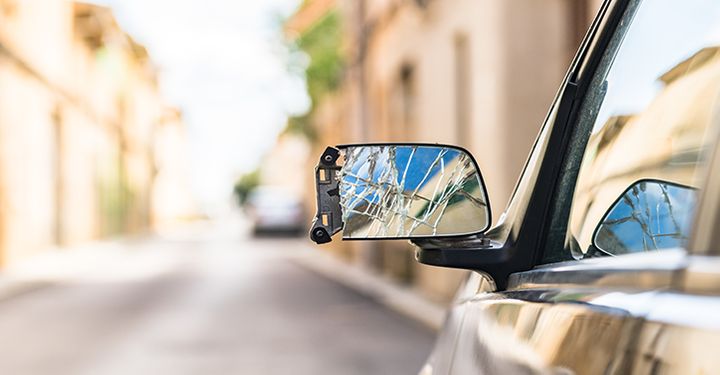 If something can break on a car, you can be sure the hire company has clocked it. From the roof to the tyres and everything in between, the cost to fix damages is notoriously pricey, with average claims coming in at almost £500*.
Though basic insurance – usually called Collision Damage Waiver (CDW) or Loss Damage Waiver (LDW) in your contract – comes as standard with most rentals in Europe, it generally covers the cost of the vehicle if it's stolen, or the bodywork in the event of a collision. It's also usually subject to a large excess; if you haven't arranged additional excess insurance, damages could leave you out of pocket.
Topping the list of most expensive areas to fix is the undercarriage – that's the frame, exhaust system, brake lines and anything that is exposed to the road – while tyres are, on average, one of the cheaper damage costs.
"iCarhireinsurance.com found that damaging the undercarriage is the highest average claim, at £688," says Ernesto Suarez, CEO and Founder of iCarhireinsurance.com. "But shockingly, the highest claim we received was £6,027!"
That there can be huge discrepancies in the cost of damage claims is no secret, but it can be useful to know what kind of numbers you could be up against. So, iCarhireinsurance.com have detailed the average and highest claims they received in summer 2018 below.
| | | |
| --- | --- | --- |
| Area of damage | Highest damage claim | Average damage claim |
| Undercarriage | £6027 | £688 |
| Windows | £1733 | £403 |
| Tyres | £1675 | £224 |
| Roof | £1205 | £554 |
| Lights | £1400 | £600 |

Of course, a scratch isn't always the end of the world (or your dreams of splashing out on a fancy dinner abroad). With the right insurance, you can protect your pounds – and your holiday budget.


How much will a stolen rental car cost me?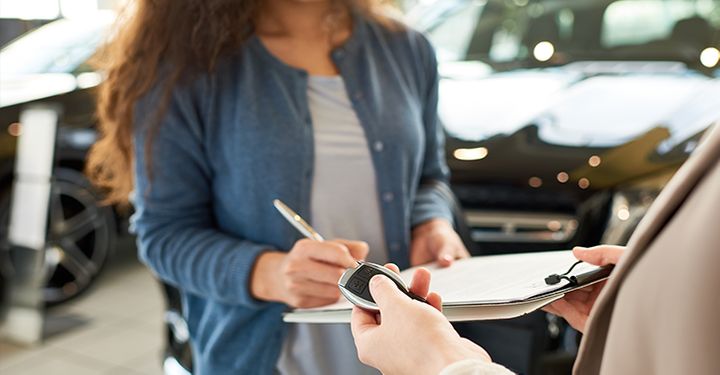 It may come as a surprise, but a stolen rental car could cost you less than significant damage to some parts of the vehicle. This is because CDW/LDW is included in the price of your hire car.
However, you are still liable to pay part of the claim, known as the excess (or 'deductible' in the US).
"Car hirers are liable for the first part of any claim (known as the excess amount) if their hire car is stolen," Ernesto says. "We found that nearly a third (30%) of car hirers are unaware that they could be liable for this excess amount, which can be up to £2,000, even if it is not their fault."


What if the car was damaged before I picked it up?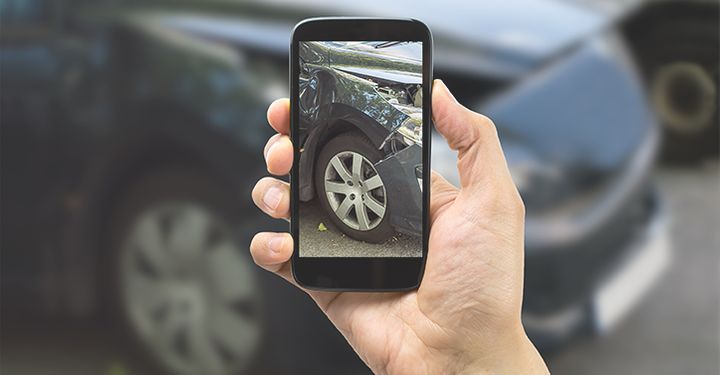 Unless your rental car is brand new, it's likely that there will already be some signs of cosmetic damage, such as scratches and small dents, when you come to pick it up. While checkout sheets should detail the scrapes and bumps that came with the car before you drove off, it's common for some to slip through the cracks. In fact, a 2019 survey commissioned by iCarhireinsurance.com found that 17% of hire car drivers found vehicle damage that was not highlighted on the checkout sheet.
Unfortunately, it's on you, the hirer, to thoroughly re-check the vehicle before hitting the road, says Ernesto.
"To avoid unfair damage charges, car hirers should check vehicles thoroughly at pick-up and take photos of any existing damage on the vehicle," he says, adding that iCarhireinsurance.com have released an app to keep track of car damage.
"Our free app, called 'iCarhire', takes date and time stamped photographs, called SNAPS, which can then be used as evidence in the event of a dispute or claim."
If you feel like you've been unfairly charged, Ernesto says you should dispute the claim with the rental company within fourteen days.
"If a satisfactory outcome is not reached, complaints can be directed to the European Car Rental Conciliation Service (ECRCS) or the BVRLA in the UK," he adds. "There is no equivalent body in the US."


How can I protect my car from theft?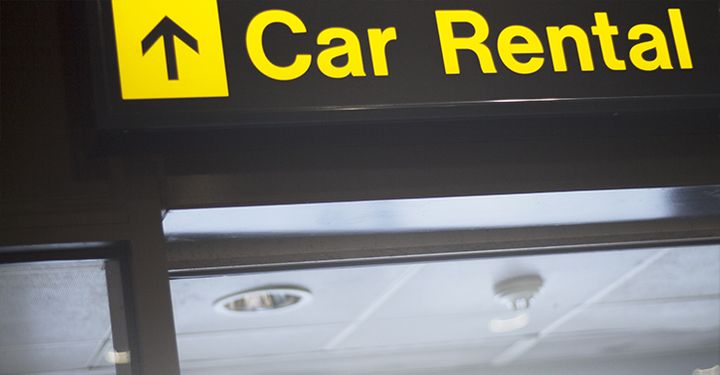 It's natural to feel more comfortable with your rental as you become familiar with a new country and its roads. But don't let common sense go out the window: remembering a few simple things will help protect your rental car from theft.
"Park in well-lit, central places and preferably in a car park," Ernesto advises. "Keep any valuables out of sight and make sure the car is securely locked at all times."
Even these small considerations can go a long way in protecting your wallet as car rental companies can void your insurance if a vehicle is stolen as a result of negligence. It means you could be liable to pay much more than the £2,000 excess.


So, what kind of car hire insurance do I need?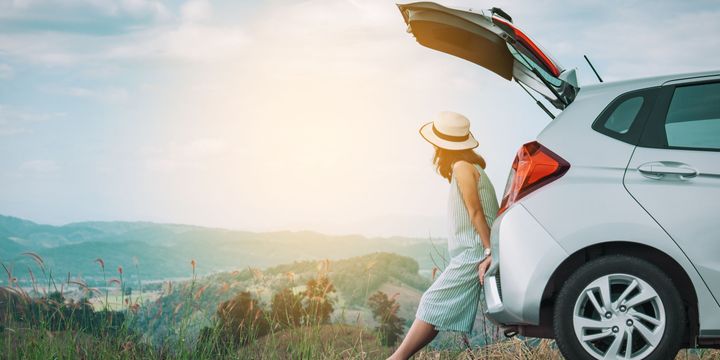 Accidents happen, and car rental companies know it – that's why insurance exists. You pay a little now to save yourself from paying a lot later.
As mentioned above, CDW/LDW will reduce some of the bigger costs but you can protect yourself further.
"Excess insurance, also known as excess waiver insurance and car hire excess insurance, is an optional insurance policy that protects you against excess charges you may incur in the event your hire car is damaged or stolen," Ernesto explains.
This insurance, which is provided by iCarhireinsurance.com, can cost as little £3.49 a day for cover in Europe when purchased online. It covers your excess costs for theft as well as damages to those parts of the car that are subject to an excess, as well as some areas of the car that are not protected by the rental company's standard CDW/LDW, such as tyres and windscreens – that's a lot cheaper than forking out up to £6,000!
As for protecting your holiday budget, the spokesperson recommends bringing a spare credit card.
"If you don't buy the rental company's insurance, they will generally insist that the excess is held on a credit card," he says. "Take a spare credit card, preferably in the driver's name, so your holiday spending is not severely dented. That way, if the car is damaged, you can claim the money back from your excess insurance policy when you return and not have your budget affected in the meantime."
*Figures based on claims submitted to iCarhireinsurance.com from summer 2018.


Have a comment or question about this article? You can contact us on Twitter or Facebook.