June 7, 2019
Can you pick out a so-called 'compact' from a line-up of 'economy' and 'mini' cars? If you're new to car hire or just can't wrap your head around car hire categories, they may look too similar to call.
Here, we take you through the ins and outs of popular car hire classes so you can be confident the vehicle you choose is perfect for you.
Car hire classes explained: Here's what kind of car to expect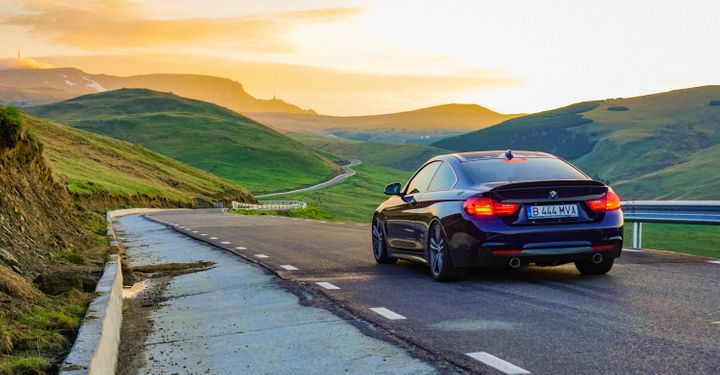 Car hire companies may have slightly different definitions when it comes to categorising their fleet. The table below gives you a general guide to the type of car you can expect when booking anything from a mini to a luxury vehicle.
| | | |
| --- | --- | --- |
| Category | Definition | Think of a… |
| Mini | Usually a three-door car, with room for two pieces of hand luggage and, at a squeeze, four people. Comfortably seats two. Some small five-door cars may also be categorised as a mini. | Ford Ka, Volkswagen Up, Fiat Panda, Kia Picanto, Citroen C1 |
| Economy | Usually a five-door car, with room for two small suitcases and, at a squeeze, five people. Comfortably seats three/four. Some larger three-door cars may also be categorised as economy. | Ford Fiesta, Volkswagen Golf, Toyota Yaris, Opel Corsa, Nissan Micra |
| Compact | Usually, but not exclusively, hatchbacks, with room for a large suitcase and several smaller bags or three small suitcases. Comfortably seats four people. | Renault Clio, Ford Focus, Opel Astra, Hyundai i30, Toyota Corolla |
| Intermediate | A larger, five-door car with room for three large suitcases. Comfortably seats five people and often includes air-conditioning as standard. | Ford Mondeo, Skoda Octavia, Toyota Avensis, Nissan Pulsar, Volvo S60 |
| Standard | Similar to intermediate class cars, the standard category has plenty of room for large suitcases and five people. You may find there are overlaps in the car makes and models for these two categories. | Opel Insignia, Hyundai i40, Volkswagen Jetta, Citroen C5, Vauxhall Insignia |
| Fullsize | A five-door car that fits up to four large suitcases and five people. Some companies also offer a five-door vehicle that seats seven. Air-conditioning generally comes as standard. | BMW 3 Series, Mercedes C Class |
| Premium | Sizes vary across premium-classed cars – you can find everything from a large five-seat, five-bag vehicle to a zippy three-door number. What sets this category apart is the make and model of the car. Cars in this category are often the top-range version (with all the luxury extras) of a mid-range vehicle. You may also find large vehicles that seat up to eight passengers in this class. | BMW 5 Series, Volvo S90, Jaguar Xe |
| Luxury | Sizes vary again here (hello, convertible!), and you can find a range of passenger/luggage capacity combinations. The price here comes from the big-name brand and top-range/luxury extras that come as standard. | Mercedes E Class, Audi A6, BMW 2 Series Cabrio |
| Oversize | Oversize vehicles are the roomiest of the lot, offering seating for up to eight people, plus luggage. | Mercedes V Class, Audi Q7, |
| Special | Other cars, from monster twelve-seaters and sports cars to special 'manager's choice' lucky dips, can be found in the special class. | BMW i8, Peugeot Traveller, |
*Note: The table above is just a guide and the car you receive will depend on the rental company with which you book.
What's the difference between an economy car and a compact car?
The difference between an economy car and a compact car is the size, though what makes it fit into each category may vary by company. Generally speaking, however, an economy car is the smaller of the two, comfortably seating between one and three adults on long trips. A compact should be able to comfortably fit four.
Cars classed as 'economy' are often three-door vehicles, while 'compacts' usually have five doors.
Which car hire category is the cheapest?
Generally, the cheapest car hire category is the mini in Europe and the UK, and economy in Australia and the US.
Prices can start from as little as a couple of pounds a day when you pre-book your car online. And if you're driving outside of peak times (ie not during summer school holidays), car hire is often cheapest around four weeks before you travel.
What does 'or similar' mean in car hire?
It's common to see the phrase 'or similar' when browsing rental cars. Companies include this caveat because they cannot always guarantee the pictured make and model of car; fleets are constantly in flux as cars are taken out for repairing, servicing or cleaning.
When booking a ride that includes this note, you implicitly agree to receive a similarly sized vehicle, with the same features, if your chosen car is booked out. Occasionally, this means you receive a higher class of car for no extra cost.
How to choose a car hire vehicle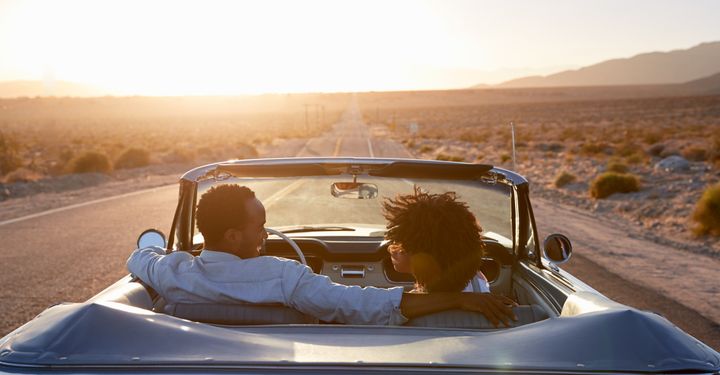 Getting the best-value hire vehicle doesn't necessarily mean choosing the cheapest in the car yard. Everything from size and transmission to little comforts such as air-conditioning will play into the size of the final bill.
To pick the car that will tick all the boxes, remember to take into account these seven things:
1. The size of your party: Are you driving solo, with your partner or the whole brood?
2. The amount of luggage you have: If you can't travel light, a big boot may be essential. Will you need roof racks for hobby equipment, like skis or a surfboard, too?
3. The transmission: Do you prefer manual or automatic rides?
4. The pick-up location: An airport pick-up might sound convenient on the surface but not all rental desks are in the arrivals hall. Check before you book – a downtown pick-up might be easier and cheaper.
5.  The destination: Will you be hitting open country roads in the US or zipping down narrow European streets? A smaller car will suit the latter.
6. The little luxuries: Bluetooth connectivity might be a non-negotiable for you, for example, and if you're going somewhere hot? Tick that air-con box.
7. The big luxury: Do you plan to splash out on a pricier car hire category and nab a flashy ride? It is a holiday, after all…
Have a comment or question about this article? You can contact us on Twitter or Facebook.