November 12, 2020
By Joey Tyson
Rolling moorland and bucolic countryside, world-class art and serious literary clout, dynamic cities, trailblazing breweries, and award-wining theatre. This is West Yorkshire, or, as it's known to the folk who live here, the best Yorkshire.
Much more than flat caps and puddings, the western county of Yorkshire has a few surprises up its sleeve. Here, you can tour the galleries of iconic artists, catch some award-winning opera in a historic setting, and hike through spectacular scenery only locals know about, all in the same trip.
So, whether you're after live ballet or long country walks, avant-garde sculpture or a taste of tradition, West Yorkshire is the ideal destination for a UK staycation.


The scenery is stunning (and quiet!)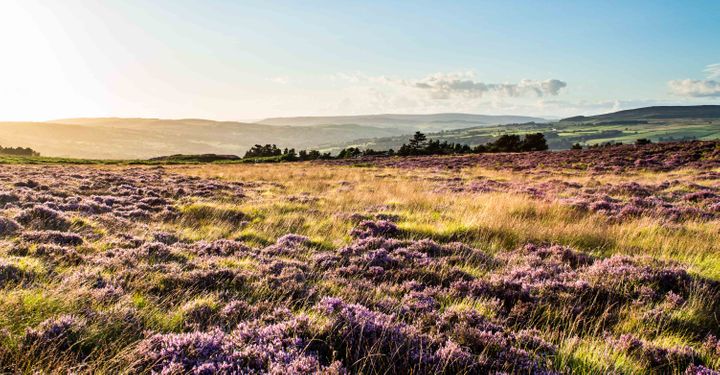 As a historic country (that's north, south, east and west), Yorkshire has been blessed with some truly beautiful bits ­– they don't call it "God's Own Country" for nowt, you know. But it's not all about the Moors and the Dales, special as they are. West Yorkshire has some stunning scenery all its own, with fewer people to share it with.
Ilkley Moor, high above the spa town of the same name, is every inch the classic Yorkshire setting. Rolling hills of moorland, blanketed with purple heather, spread out over uninterrupted countryside for miles: it's a beautiful spot for walking, or, for the more adventurous, rock climbing. Head to local icon, the Cow and Calf Rocks for one of the most famous climbs in Yorkshire.
Meanwhile, over on the other side of West Yorkshire, down by Huddersfield, Marsden Moor, is a walker's dreamland. Well-marked trails and paths trace around reservoirs, up hills (Pule Hill offers some of the best views on the moor) and across ancient monuments (look out for the old packhorse bridge) in some of the most peaceful countryside you're ever likely to find, Yorkshire or otherwise.
Other honourable mentions include Hardcastle Craggs, Hebden Bridge, a leafy valley of woodland and ancient mills, and the country estate around Harewood House, a splendid 18th-century mansion surrounded by bucolic bliss.


It's home to one of Britain's most underrated cities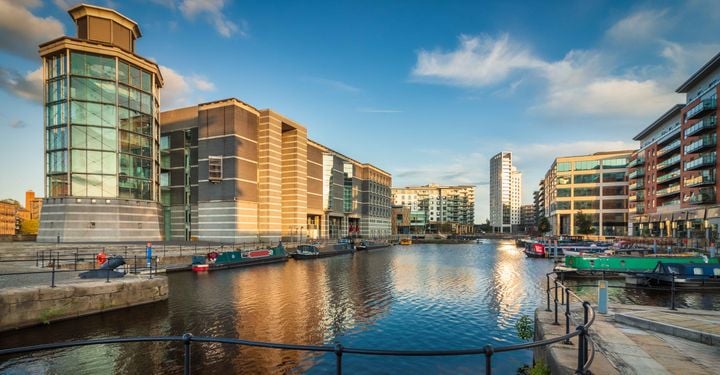 It feels like Leeds has been having a moment for a while now, what with its excellent nightlife scene, ever-expanding shopping options, and a newly promoted Premier League club.
Outside of London, Leeds is the only city in England with its own resident ballet and opera (Opera North and Northern Ballet). Then there's the award-winning theatre scene, you'll find at the Leeds Playhouse, Leeds Grand Theatre, and City Varieties Music Hall. There's also a big live music circuit – alt darlings Belgrave Music Hall and The Brudenell Social Club always have a cracking gig on – and more bars, cafes, clubs, and pubs than its safely advisable to visit in one weekend.
With the opening of the Trinity Shopping Centre in 2013, Leeds exploded as a shopping destination, too. More recently, there's the Victoria Leeds, a spectacular glass-topped designer shopping centre, as well as a number of Victorian-era arcades for high-end brands, a decent vintage shopping scene, such as Blue Rinse, and the boutiques and independents of the Corn Exchange.
Throw in a few top galleries and museums, the odd bit of history, and, of course, a game at Elland Road, and you've got all the makings of a top city break.


It inspired the Brontë family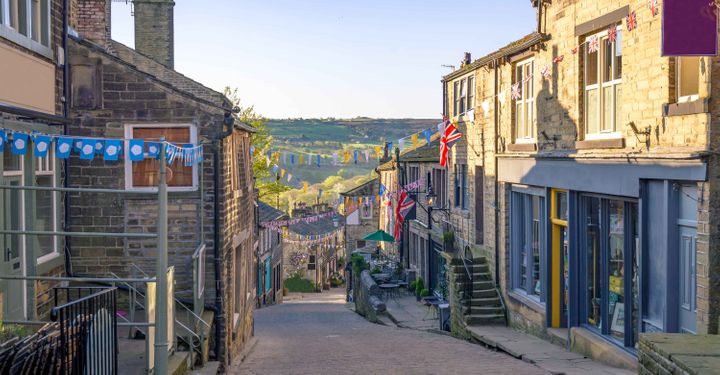 Born on the outskirts of Bradford, the Brontë sisters spent most of their short lives amid the bleak beauty of rural West Yorkshire. Unsurprisingly, the county had heavy influence on their writing.
Emily, Charlotte and Anne produced most of their greatest works in Haworth, an old stone tumble of a village perched among the hills of the surrounding moors. Be sure to visit the Bronte Parsonage, where the sisters and their less famous brother (sorry, Branwell) lived between for some 40 years. It's now a museum dedicated to the famous writing family, packed full of rare manuscripts, personal correspondence, poetry, and information about the Brontë's lives in Haworth.
From the village, it's possible to walk across the windswept moors to the ruin of Top Withins, widely believed to have inspired the setting for Wuthering Heights, and the nearby Brontë Waterfall. The route runs for seven miles up and over some pretty tough terrain, for a true taste of Brontë Country, it's well worth the trek.


It's a hub for world-class art…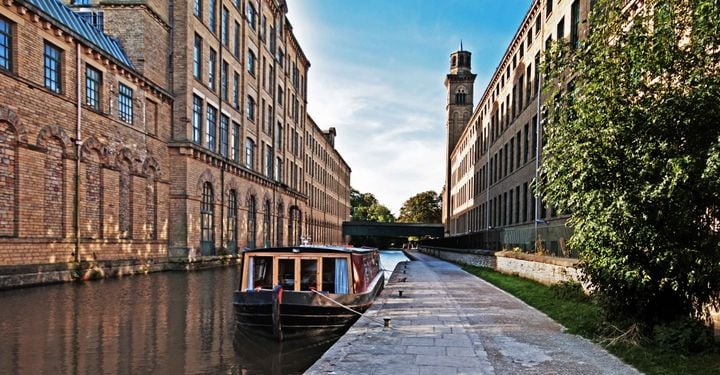 Hepworth. Hockney. Hirst. Moore. When it comes to art, West Yorkshire has produced some of Britain's biggest names. And you can see their works across a collection of world-class galleries in the county.
The West Yorkshire Sculpture Park, an enormous open-air gallery, is an absolute must for any art lover. Besides works by some of Yorkshire's finest (Damien Hirst, Henry Moore and Barbara Hepworth all have works here), the park hosts a revolving cast of world-famous sculptors amid the serene hills surrounding Wakefield.
Speaking of Wakefield, the town is also home to the Hepworth Wakefield gallery, one of the UK's leading museums for modern and contemporary art. Opened in 2011 in honour of pioneering sculptor Barbara Hepworth, the gallery hosts an eclectic of collection of British and international art, and is a wonderful example of brutalist architecture.
Over in Saltaire, drop in on Bradford's favourite son David Hockney at Salt's Mill, a beautifully restored Victorian mill. While the artist himself might not be there (although he has been known to pay a visit from time to time), a permanent gallery dedicated to his spectacular work will be.


And a county of brilliant brewers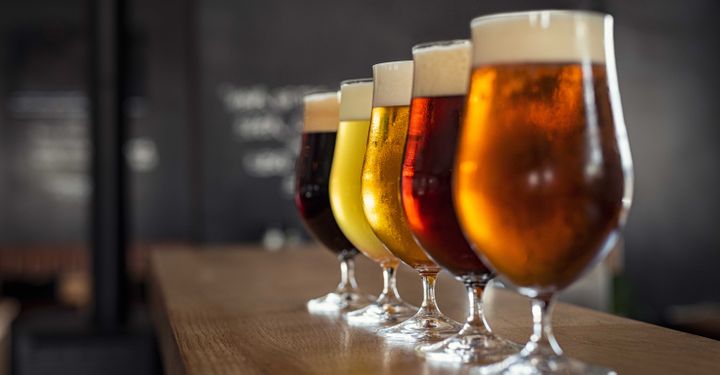 With a history stretching back to the 18th century, beer has always been a big deal in West Yorkshire. The county's most famous brewer, Timothy Taylor's, has been at it since 1858, hoovering up awards and pretty much setting the standard for brewing in the region.
While you can try their beer in most good Yorkshire pubs (flagship beer, "Landlord", might just be the greatest beer ever brewed, by the way), sadly, Timothy Taylor's don't have a taproom or run brewery tours. Lucky for you, West Yorkshire's new breed of brewers do – and there are plenty of taprooms well worth a tasting session.
Saltaire Brewery, in Bradford, has gone from microbrew pioneer to household name in just shy of fifteen years. Try a range of old classics, such as Saltaire Blonde, and new beers (Velocity IPA) their taproom, located in the historic town of Saltaire. Another West Yorkshire beer making waves beyond county borders, Huddersfield's Magic Rock takes its influence from the US brewing scene, and you can try their stuff at two taprooms. Other top brewers with great taprooms include Northern Monk in Leeds and Vocation in Hebden Bridge.


Have a comment or question about this article? You can contact us on Twitter or Facebook.