Where to go in September
August 25, 2022
Holidays in September mean blissful balmy days, pleasant evenings, and the sea still warm from the summer heat. And even in the UK, you're likely to get a few sunny days; at the very least, you'll avoid the summer crowds or the high prices to match.
Whether you want a city break or a beach holiday, here are a few ideas of where to travel in September.


1. Dalaman, Turkey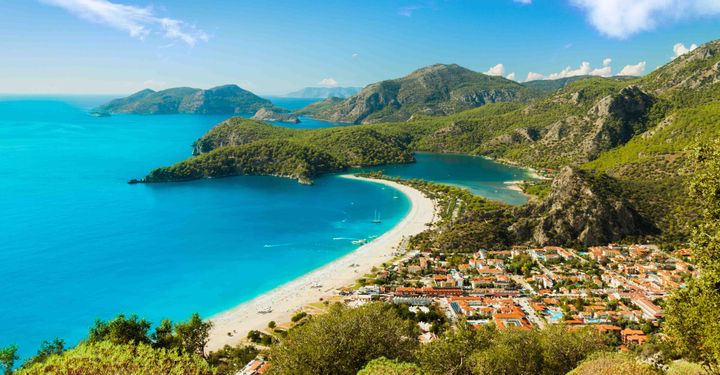 A tour along Turkey's Turquoise Coast reveals long sandy beaches, intimate little coves, and some seriously attractive seaside villages and towns.
Feast your eyes on the vividly coloured Blue Lagoon in Olu Deniz before having a deliciously lazy mud bath in Dalyan. Rent a windsurf to ride the waves at Sarigerme, where the Mediterranean meets the Aegean and the beach stretches out for some 12km (7 miles).
If you're staying in Marmaris, you'll have some of Turkey's best nightlife on your doorstep. Or soak up the buzzing atmosphere of Fethiye, where you can stroll through its cobbled old quarter and its busy market before chilling out on the large beach just beyond the town's sheltered harbour.


2. Paris, France
September in Paris is pure joy: warm days spent lounging in the city's parks – especially the Parc des Buttes-Chaumont in the 19th arrondissement and the Luxembourg Gardens on the Rive Gauche (Left Bank of the Seine). While you're south of the river, take a leisurely walk along Rue Cler. Just a short walk from the Eiffel Tower, it's packed with tempting food shops and market stalls.
When you're not checking out the cafés and vintage shops tucked into the narrow streets of the Marais, get a different view of the city from the Coulée verte (Promenade plantée), an old railway line that's been transformed into a green and flower-filled raised footpath not far from the Place de la Bastille.


3. Kefalonia, Greece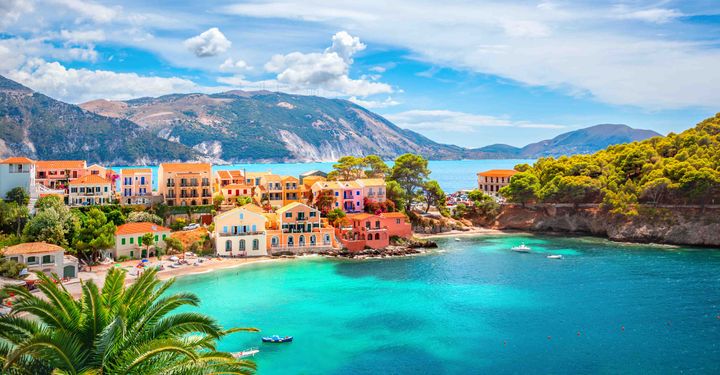 The largest of Greece's Ionian islands is also one of the greenest. Along with cypress, pine, and olive trees blanketing Kefalonia's hills and mountains, you'll also see endless vineyards producing Robola wine, whose grapes will be about ready to be harvested in September.
All around the heavily indented coast are coves and bays with sand and pebble beaches. When you've explored the island's Venetian fortresses and ancient ruins, including a Roman villa, park yourself up by one of the many seaside cafés that line Fiskardo's colourful waterfront.
Rent a kayak near Sami to see one of Kefalonia's natural wonders, the cave lake of Melissani. For pure charm, it's hard to beat the fishing village of Assos, whose brightly painted houses face a beautiful beach as well as a large promontory where you can take in the spectacular views.


4. Chicago, USA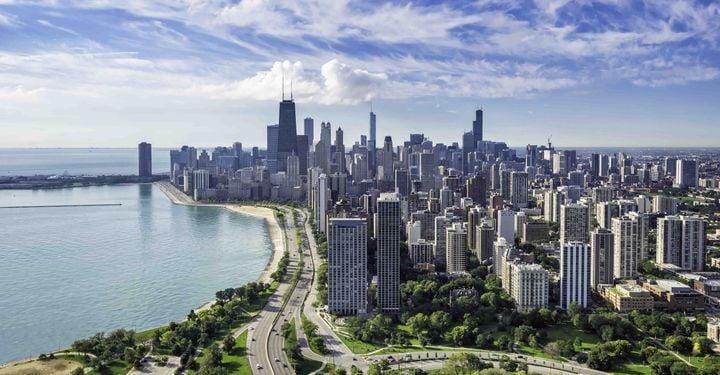 Culture and cuisine come at you fast in Chicago, home of the sprawling Art Institute and a dizzying range of restaurants from around the globe, as well as the US.
To get your bearings in the sea of skyscrapers, take the lift to the Skydeck viewing platform on the 103rd floor of the Willis Tower and prepare for your jaw to drop as you take in the views. All along Chicago's eastern side is a long and nearly unbroken series of parks where you can enjoy far-reaching views of Lake Michigan and go for a swim at some of the 26 city beaches tucked into the lakeshore.
Lincoln Park should be top of your list: a combination of green spaces, a cultural centre, a zoo, a couple of history museums, and beaches for days.


5. Zanzibar, Tanzania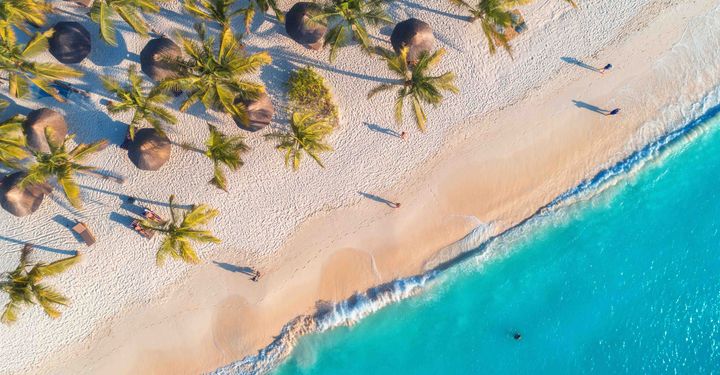 Zanzibar's scents hit you as soon as you arrive in this Indian Ocean archipelago. Cloves, nutmeg, pepper, cinnamon grow in abundance here – hence the nickname Spice Islands.
Zanzibar Town, on the main island of Unguja, is the biggest settlement. You'll quickly see why everyone makes a beeline for its UNESCO-listed old quarter of Stone Town, a captivating mix of Africa, Arabia, and Asia mingling in its atmospheric lanes – not to mention an enchanting collection of intricately carved wooden doors.
Once you've explored some of its architectural highlights, including the Old Fort and the People's Palace Museum, head to the northern tip of the island and flop on the dazzling white sands of Nungwi beach or on Kendwa beach just a bit further to the south. Wherever you swim, you'll find some superb diving and snorkelling in these impossibly clear blue waters.


6. York, UK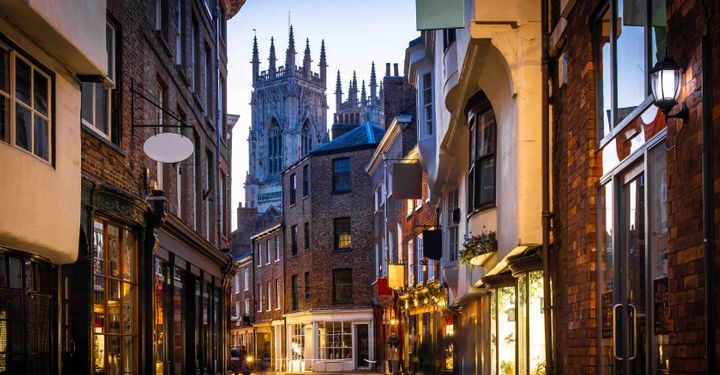 One of Britain's stateliest cities has one of the country's most delightful town centres, particularly the fairytale ambiance of the Shambles shopping lanes. Take a walk around the impressive York Minster and the remnants of York's walls that surrounded the city more than 700 years ago, and which offer some splendid views.
There's more fascinating history in store at the Jorvik Viking Centre, which features a reconstructed Viking village (complete with authentic smells). If you want to combine the countryside with the city, you'll have several wonderful places for hikes. Between the Yorkshire Dales National Park and the neighbouring Nidderdale Area of Outstanding Natural Beauty, you've got nearly 1,000 square miles of moors, hills, dales, and scenic villages to roam and discover.


7. South Africa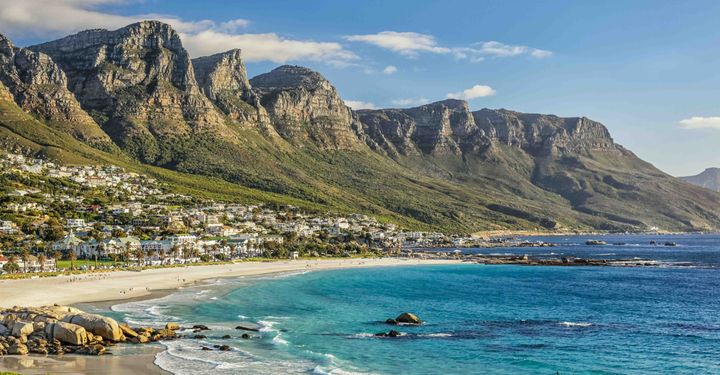 September's mild spring weather makes it an ideal time to visit South Africa if you want a combination of wildlife and city life.
The whale-watching season is in full flow in September, and safari lovers will be thrilled by the range of wildlife they'll be able to spot during game drives. Because the conditions will be drier and the grass shorter, you'll see more animals congregating around watering holes.
The eastern side of South Africa will be a bit warmer than the west, which is a good excuse to visit the cosmopolitan city of Durban. When you're not discovering the city's busy waterfront, you'll be tempted by the Asian food markets – Durban has the highest concentration of people of Indian descent in one city outside of India. Don't miss Victoria Street Market, the oldest in the city, too.


Have a comment or question about this article? You can contact us on Twitter or Facebook.