10 of the best autumn city breaks
Updated September 15, 2023
Published October 8, 2019
The end of summer may signal the end of your typical seaside stays, but it doesn't mean holiday season is over. In fact, plenty of places come into their own when autumn hits.
Even better? The cooler weather turns some visitors away and holiday prices plummet, leaving off-season travellers to enjoy a quieter version of their destination.
So whether you're hoping to discover somewhere new or just revisit an old favourite, an autumn city break could be just what you need to stave off the post-summer blues. We've rounded up ten cracking cities that will do just that.


1. Paris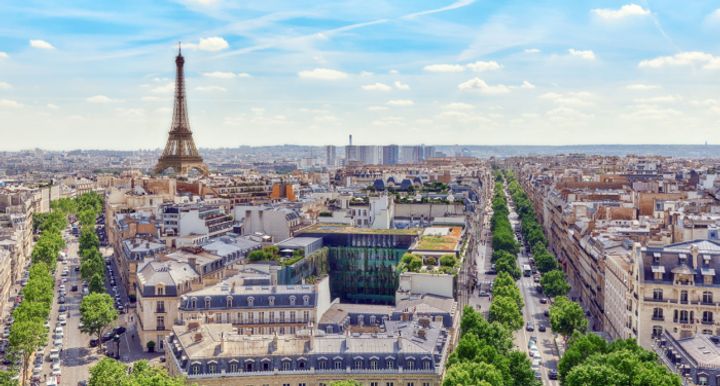 Paris is a classic city break destination, and after a hot and sleepy August, the city comes alive again in September and October.
Foodies will love the five-day Montmartre Wine Harvest, which runs between October 11 and 15, while jazz enthusiasts will want to be in the city for Jazz sur Seine. The two-week festival showcases French jazz culture at its best with more than 180 concerts between October 6 and 21.
Of course, there are also all the classic sights to enjoy. See world-class exhibitions at the Musée D'Orsay and the Louvre, join a river cruise down the Seine and get the quintessential Paris photo at the Eiffel Tower. If you're travelling on a budget, Paris is packed with free things to do, too.


2. Ljubljana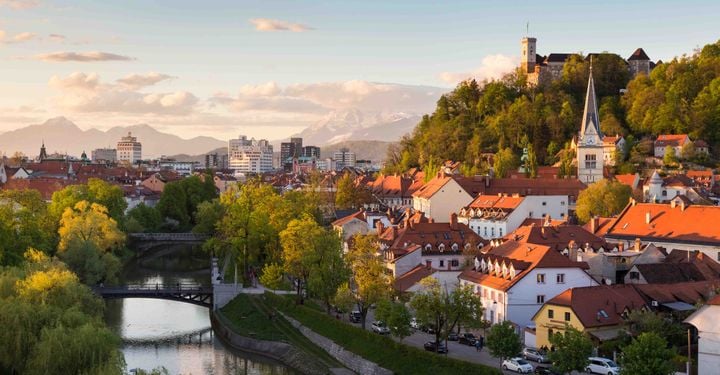 Visit Ljubljana in autumn for the chance to see Europe's former Green Capital turn a fiery golden orange, the same colour as Slovenia's delicious signature wine.
In fact, it's the wine that makes a Ljubljana holiday so wonderful at this time of year – St Martin's Day, on November 11, turns the old town centre into a celebration of wines from across the country.
When you've had enough of being wined and dined – if that's possible – hike up to Ljubljana Castle to see this pretty little city in all its autumnal glory. For more impeccable scenery, fairytale Lake Bled is less than an hour away.


3. Vienna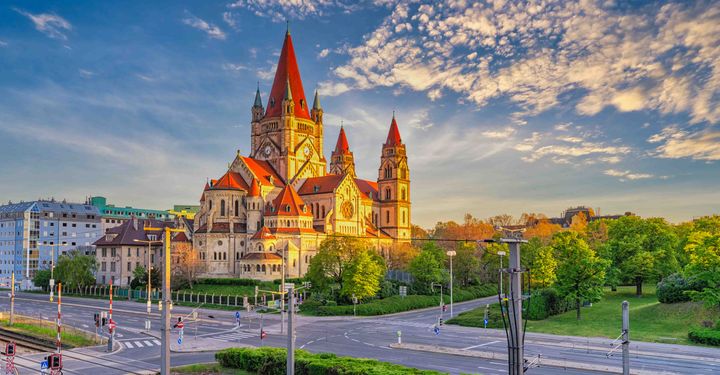 Vienna is utterly magical as the festive season approaches. Christmas markets open mid-November, so you can get a head start on your shopping – and fill up on roasted chestnuts, mulled wine and gingerbread while you're at it. You can also pick up gifts at one of the city's autumn design fairs, with markets popping up throughout September and October.
A year-round favourite is the street food from Vienna's würstelstands (sausage stand) and, given you'll be in the world's largest wine-growing capital city, you should also sample a glass or two.
True oenophiles should look out for Vienna's wine hiking days in September, where some 140 wineries open to walkers for tastings. The event falls on September 23 and 24 in 2023.


4. Copenhagen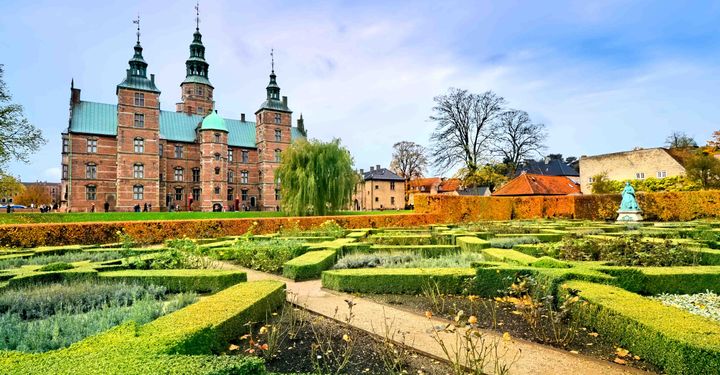 There's a reason the Danes are so happy: hygge. Copenhagen's autumn chill creates the perfect environment to embrace this Danish concept, which means 'creating a cosy atmosphere, drinking and eating with the important people in your life' (there's no equivalent word in English!)
Create your own sense of hygge by ducking in and out of Copenhagen's trendy bars for a craft beer, escaping the sea breeze in the quaint cafes of photogenic Nyhavn, or strolling through the grounds of Tivoli Park.
As autumn ushers in the low tourist season, prices are also much more reasonable around this time.


5. Reykjavik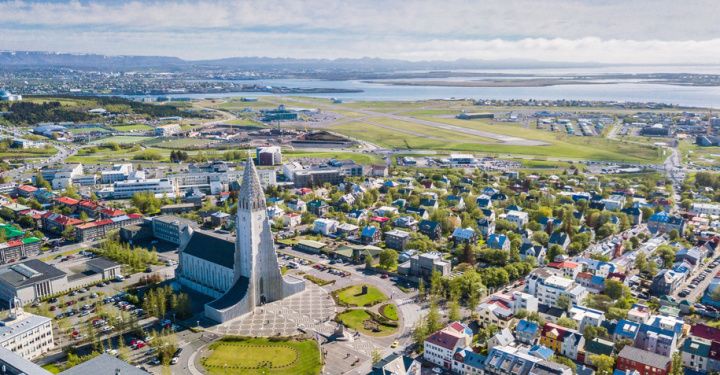 Prepare to be wowed by glaciers, waterfalls, volcanoes and bubbling mud pools on a city break to Reykjavik in magical Iceland.
If you're lucky, a visit here between September and April will reward you with the sight of the famous Northern Lights, when the ethereal aurora borealis lights up the night sky in greens, blues, yellows and pinks.
Sporty types may want to tackle the dramatic landscape by hiking, mountain biking or white-water rafting. If that sounds like hard work, Iceland is in the top ten places in the world for whale watching, or just take it easy in one of the city's natural hot springs.


6. Budapest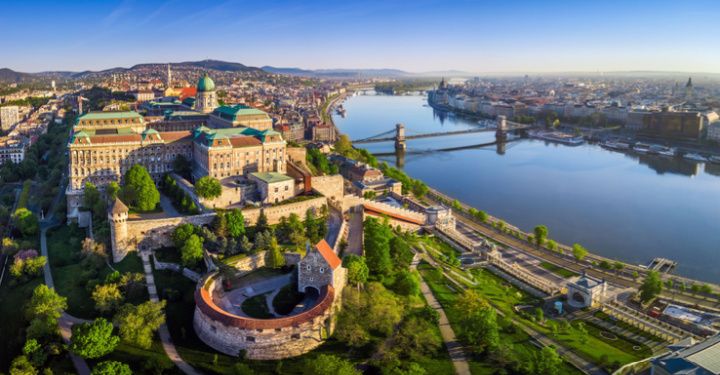 Go on a city break to Budapest in autumn and you'll find plenty to keep you entertained.
One option is to take a river cruise on the Danube, which splits the city in two, while on foot you can explore the Castle Quarter in ancient Buda and admire Art Nouveau architecture in Pest.
The spectacular Hungarian Parliament Building is worth a visit, as is the prestigious Hungarian State Opera House with its stunning Neo-Renaissance architecture. Better still, you can book to see a world-class opera or ballet in fabulous surroundings.
If all that sightseeing has tired you out, aching legs can be dealt with at one of the city's thermal baths, such as the lavish Gellert Spa.


7. Krakow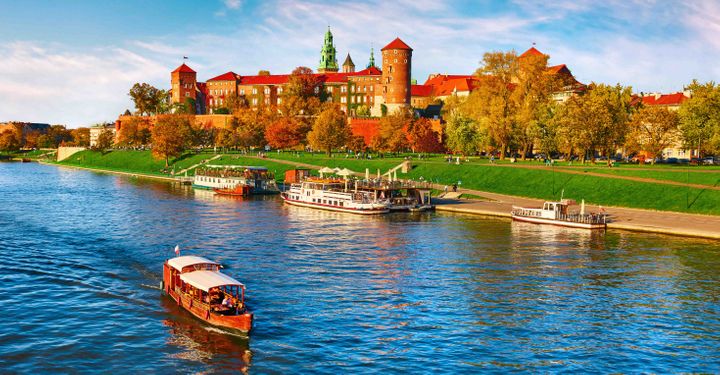 Krakow's magnificent Old Town square exudes charm all year round, but as the autumn months creep in across Poland, the city's central masterpiece, Rynek Główny (the main square), becomes even more pleasant.
Among the many things to do in Krakow, you can marvel at St Mary's Basilica, visit the charming Old Town or raise a glass in one of the seemingly infinite pubs and bars in the surrounding streets.
The city is also known for its fantastic music scene, and jazz fiends will be spoilt for choice with its myriad bars and clubs.


8. Dubrovnik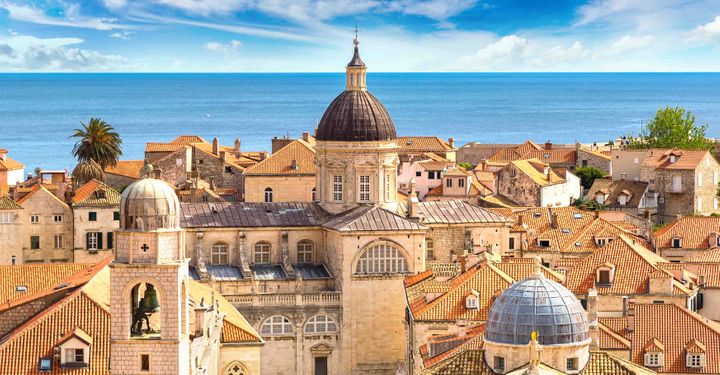 As summer draws to a close, Dubrovnik's weather remains warm but the crowds that cram its cobbled streets over the high season recede. Along with the tourists and the temperature, the prices also drop – how many more reasons do you need?
With fewer people piling into the UNESCO-listed Old City Centre, its pedestrianised streets become even easier to explore on foot.
Outside the city's famous walls, you can take the cable car up above Dubrovnik for a breathtaking panorama of its fortifications and orange-tiled roofs or hop on a boat to explore the nearby Elaphiti Islands.


9. New York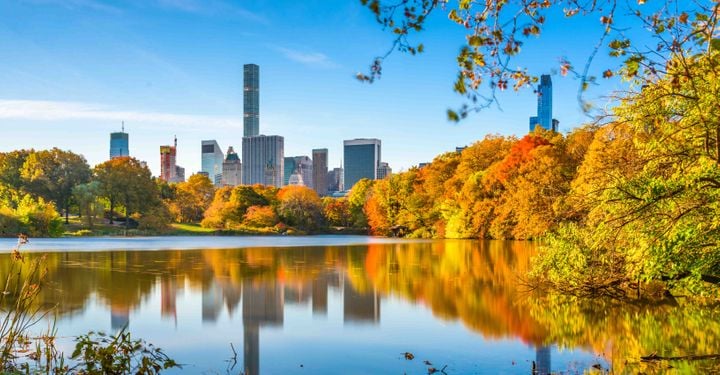 The Big Apple is one of the world's greatest shopping destinations, so when better to enjoy a New York city break than in the run-up to Christmas? You could spend hours wandering around Macy's – one of the largest department stores in the world – while in trendy SoHo you'll be able to pick up some unique gifts you won't find elsewhere.
Other musts include visiting Central Park, ice-skating at the Rockefeller Centre and taking the free trip on the Staten Island Ferry to see the Statue of Liberty.
Or, why not take in a show on Broadway? 'Moulin Rouge', 'The Book of Mormon' and 'Hamilton' are just a few of the many great productions on now.


10. Montreal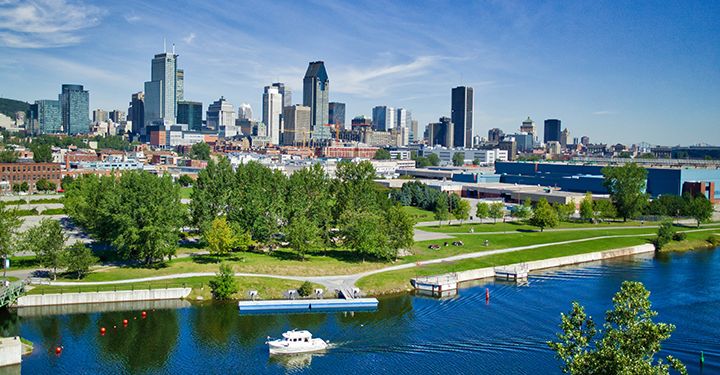 Montreal's green spaces explode with brilliant autumnal colours between September and November – and there's plenty of them in this pretty city.
Parc Jean-Drapeau and the Botanical Gardens are good picks for fall foliage but it's Mount Royal Park, with its panoramic city views, that's the real showstopper.
To refuel, visit Schwartz's Deli, a city institution that's been serving smoked meat sandwiches to hungry locals and tourists for over 90 years, or the vibrant Quartier Latin, which gets its name from its Parisian counterpart.
Really, there's no bad season to visit Montreal but you're much more likely to get a cheaper deal in autumn.
Have a comment or question about this article? You can contact us on Twitter or Facebook.