10 Things To Do On A City Break In Krakow
10 things to do on a city break in Krakow

September 26, 2019
By Joey Tyson
Although it might be chilly, autumn and winter bring out another side to Krakow. Orange leaves and soft snow add yet more beauty to a city already famed for its fairy-tale good looks, while the colder months, when the restaurants of Rynek Square crank up their outdoor heaters and dole out thick blankets, are the perfect excuse to indulge in hearty pierogi and grzaniec (Polish dumplings and mulled wine).
Beyond the medieval Old Town's obvious charm, however, a darker story lurks; one synonymous with the turbulent history of Poland. Down the weaving, cobbled streets of the Jewish Quarter, the past is easily discovered. The city's fine museums tell how it survived Nazi occupation, the bravery of Oscar Schindler offering a glimmer of light in an otherwise bleak period.
It's Krakow's fascinating history, as well as its looks and vibrant, year-round nightlife, that make the city an excellent place to visit in any season. Here are 10 things you can do in Poland's second city in autumn and beyond.

1. Stride around the largest central square in Europe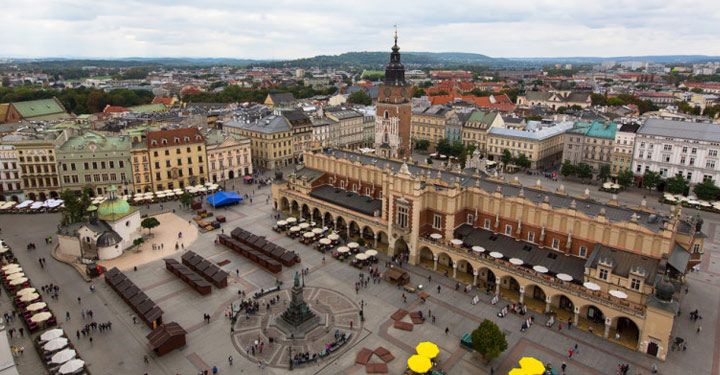 Smack in the centre of the Old City, Kawkow's Rynek Glowny (Central Market Square) is impossible to miss.
This vast square is a marvellous site in itself, but it also contains a trio of beautiful buildings, each one notable for its design and architecture: the central Market Colonnade, St. Mary's Basilica and the Town Hall Tower.
Lined with restaurants and bars, the square is one of Krakow's busiest social hubs and a great starting point for exploring the city.
2. Learn about Krakow's history at Schindler's factory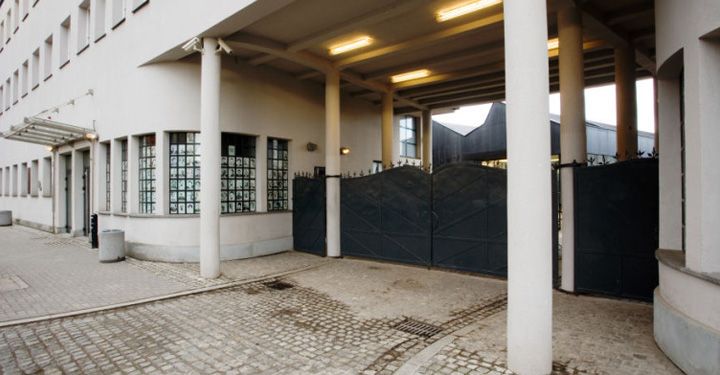 Many of Poland's major cities were laid to waste by the Nazi's during WWII, yet Krakow was spared a similar fate.
The Historical Museum of the City of Kraków, housed within Oscar Schindler's enamel factory, tells the story of Krakow during the war, including the Nazi's persecution of the city's Jewish population, the city's strategic significance and the story of Schindler himself.
3. Check out an underground cathedral in a salt mine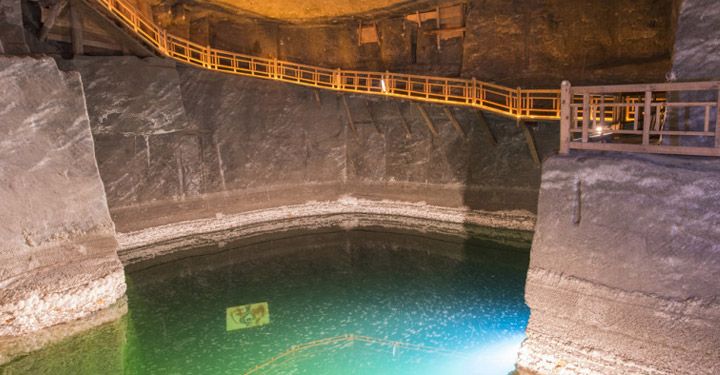 The fascinating Wieliczka Salt Mine is one of Krakow's most intriguing attractions. A UNESCO World Cultural and Natural Heritage List site, the mine is a historic and cultural monument to Poland's salt mining culture.
There are two tours available: the easygoing 'Tourist tour' which takes you through a magnificent underground cathedral, or the slightly more hardcore 'Miner's tour', for which visitors must don overalls to explore more of the working mine.
4. Catch some live jazz in the Old Town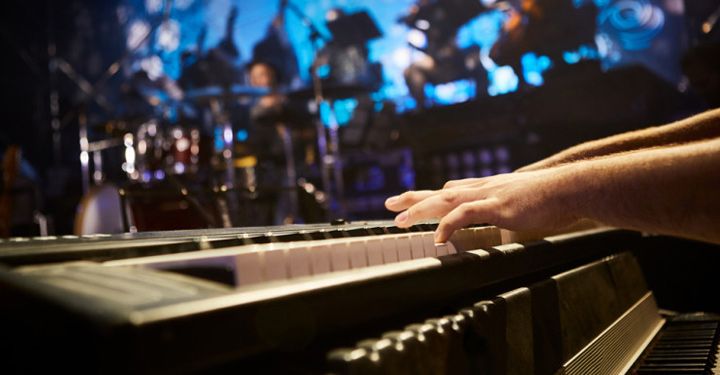 Live jazz is an important part of Krakow's thriving nightlife culture, with an abundance of cool basement bars and clubs tucked away in the city.
Harris Piano Jazz Bar, Piec Art Acoustic Jazz Club, U Muniaka and The Piano Rouge are some of the best place to see live music in Krakow.
5. Visit the stunning Wawel Royal Castle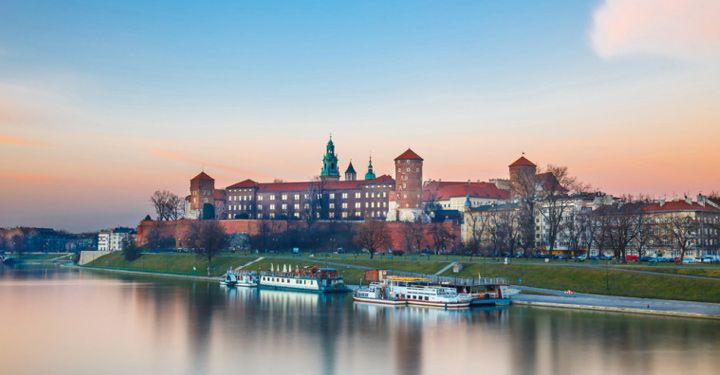 Regal and majestic Wawel Royal Castle, which features ornate spires and exquisite architecture, has proudly stood in Krakow since the 16th century.
The castle itself is now home to one of Poland's best art museums, filled with sculpture, prints, tapestry work and a collection of Italian Renaissance works.
Within the castle grounds you'll also find the Wawel Royal Cathedral, an ornate, 900-year-old Gothic church that houses the remains of Polish monarchs and priests.

6. Try plenty of the local tipple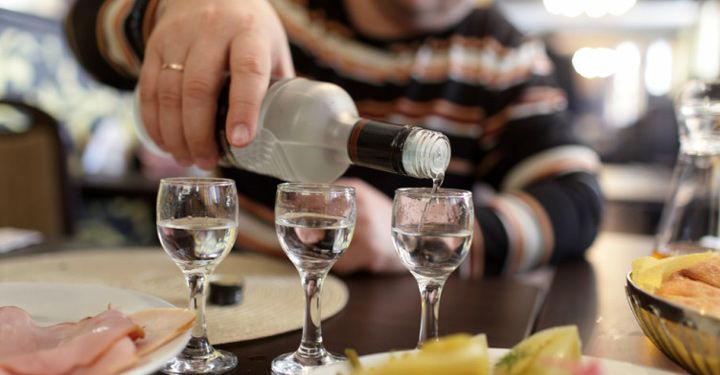 Poles drink vodka like it's going out of fashion, so it's pretty cheap to buy all over the city. Unlike that nasty stuff you used to get from the off licence in your teens, even the cheap vodka in Poland is high quality.
Zubrowka's Bison Grass Vodka is one of the most widely available vodkas in Poland and you can get it pretty much everywhere in Krakow. To try out some of the more unusual examples, however, such as plum, blackcurrant or hazelnut vodka, check out the aptly-named Wodka Bar.
7. Hang out in the thriving Jewish Quarter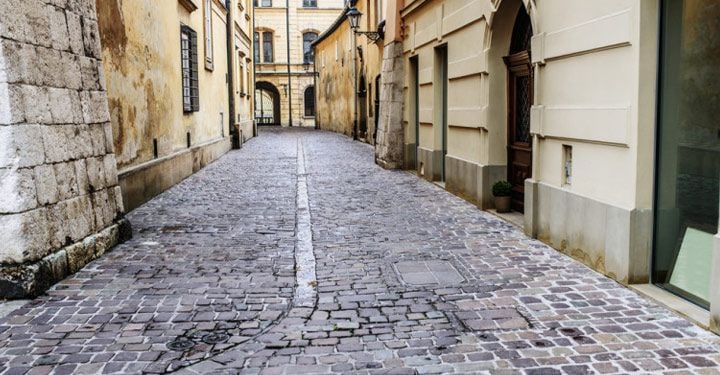 Since Stephen Spielberg used Krakow's Kazimierz (the Jewish Quarter) district to shoot Schindler's List in the 90s, the former ghetto has gone from hostile to hip.
Once the scene of terrible attrocities and injustive, today, the Jewish Quarter is a thriving hub of activity, with a bohemian café culture, edgy nightlife and countless important historical sites, such as the Galicia Jewish Museum and the Church of Corpus Christi.
8. Try an authentic Polish pizza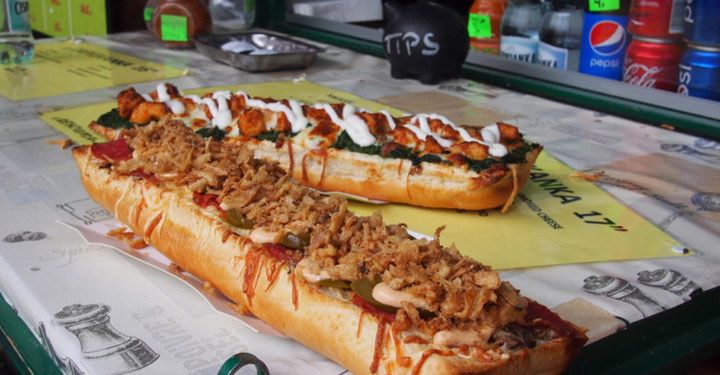 Peasant food turned cheap street treat, a super-calorific zapiekanka is comfort food at its shameless best.
Imagine a big baguette, covered in toasted cheese, mushrooms, garlic and other delicious and decadent toppings, and you're pretty much there. To find the best "Polish pizza" in Krakow, head down to the Roundhouse Market in the Jewish Quarter (Plac Nowy), where plenty of stalls sell this cheap snack.
9. Reflect at Auschwitz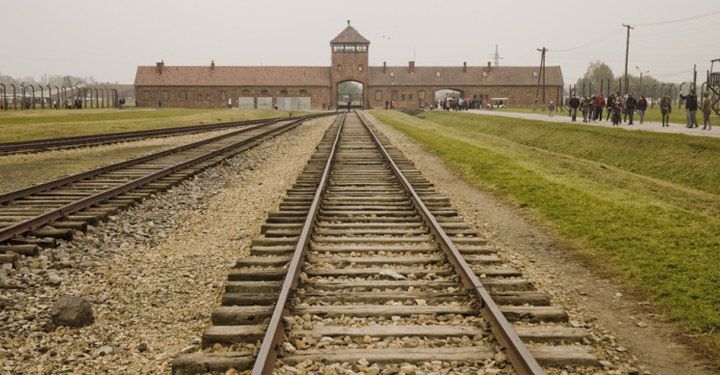 As one of the largest and best preserved death camps to survive WWII, Auschwitz stands as sobering reminder of one of the darkest periods in human history.
Although the infamous camp is just over an hour away from Krakow, it can easily be reached by train, car or bus and many tour operators run day-trips from the city.
10. Kościuszko Mound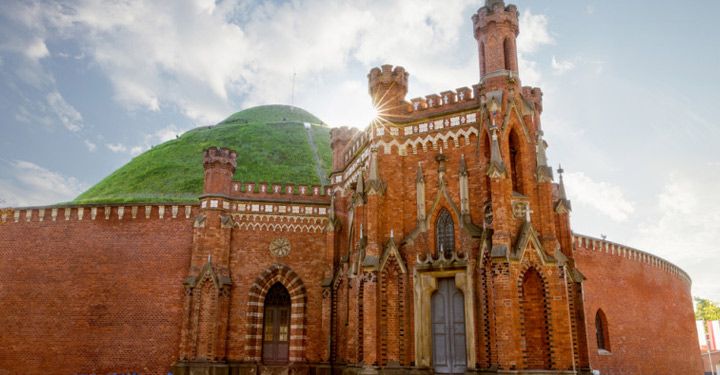 A monument to Polish military hero Tadeusz Kościuszko that's a long-standing symbol of Polish independence, the Kościuszko Mound is a viewing platform, exhibition and history lesson all rolled into one hill-like lump of earth.
The earth itself is made up from the battlefields where Kościuszko fought, and at 34 metres high, it offers some of the best vistas going of Krakow's impressive cityscape.

The facts you need:
Poland uses the Polish zloty – you get approximately 4.95 zloty for £1 as of September 2019.
How to get there
You can fly to Krakow airport – or to give it its full, bit-of-a-mouthful name, John Paul II International Airport Kraków–Balice (KRK) – with Ryanair, British Airways and easyJet.
The flight time is approximately 2 hours 30 minutes, and a direct train takes you straight into Krakow city centre for 9 zloty. Flights to Krakow from London start at about £35 return from London Stansted in December.
Hotel prices
There's a wide range of accommodation in Krakow, from apartments to five-star boutiques.
Typical prices are as follows for a two-night stay:
Three-star hotels cost from £20 per room per night
Four-star hotels cost from £29 per room per night
Five-star hotels cost from £47 per room per night
Prices taken from TravelSupermarket for stays in December 2019 and are based on a two-night stay for two people.
Getting around
Krakow's Old Town is compact and easy to explore on foot. There are regular buses to attractions outside of the city, such as Wieliczka Salt Mine and Auschwitz.
Eating and drinking
Krakow is packed with amazing place to eat, whether you're after hearty Polish pierogi, fresh sushi or delicious oven-cooked pizzas. Approximate prices are:
Coffee – 8 zloty
Local beer – 9 zloty
Three-course meal for two – 100 zloty
Please note: All prices and facts were correct at the time of writing and are subject to change. Page updated September 2019.

Have a comment or question about this article? You can contact us on Twitter or Facebook.