October 26, 2019
Krakow does Polish comfort food extremely well. Big, meaty dishes with pork, chicken, game and goose are found all over the city's restaurants and taverns. Then there's the belt-busting street food, endless flavours of vodka and the classic, succulent pierogis… Let's just say you won't go hungry in this city.
To help keep you fed, we've rounded up the must-have dishes, with a recommended restaurtant where you can try it.

Pierogi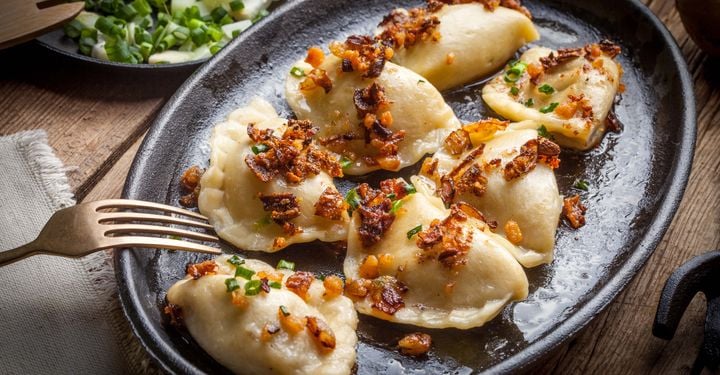 These delightful little dumplings are found in most Krakow restaurants and cafés. Wonderfully versatile, they can be a decent-sized snack (if you restrain yourself to only half a dozen), or they can make up a substantial meal. There's a range of fillings, including cottage cheese, minced meat, sauerkraut and mushrooms.
As long as you don't have the usual sprinkling of bacon on top, many pierogis are suitable for vegetarians. Try a plate of these in the sumptuous surroundings of the Art Nouveau Jama Michalika in the northern edge of the old town, Stare Miasto.
Bigos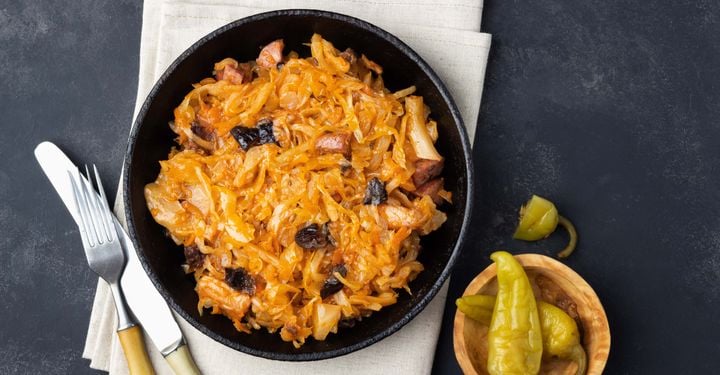 The secret to this rich stew is long, slow cooking. It's peasant food at its best: meat and sausage are thrown together with pickled and fresh cabbage, potatoes, herbs, spices and onions and left to cook for hours.
And then it's reheated, bringing out the flavours even more. It goes down a treat in the intimate Miod Malina restaurant on Grodzska just down from the Market Square, Rynek Glowny.

Vodka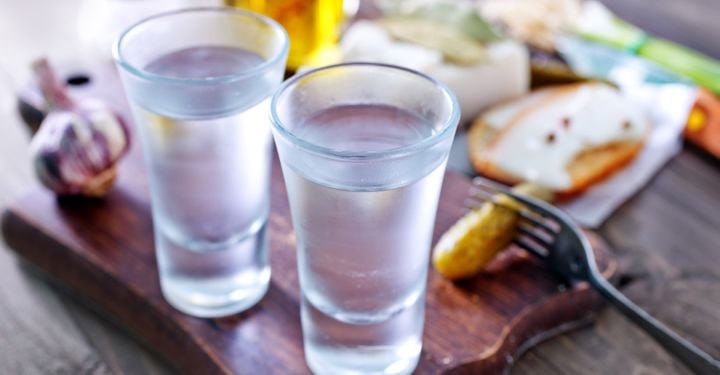 After the Russians, Poles drink more vodka per capita than any other nation in the world. With the quality of vodka on offer, that's not so surprising. Most people favour the clear variety, but there are other flavours well worth trying.
Look out for pieprzowka, flavoured with pepper, or the gin-like mysliwska. You'll find them in the shabby-chic bars in the Kazimierz district, including the cheerfully chaotic Pijalnia Wodki I Piwa.
Zapiekanka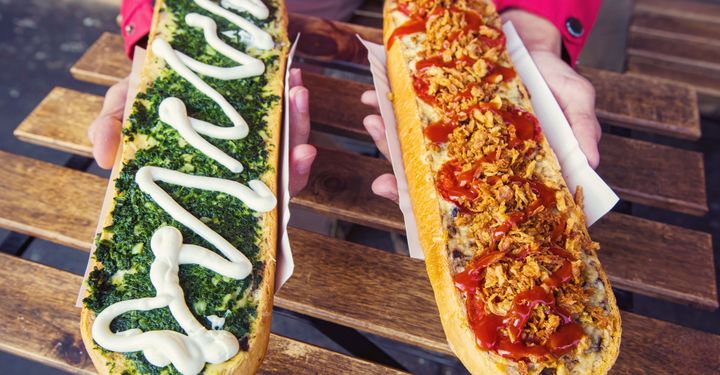 The Polish answer to pizza is exactly what you need after you've had a few too many vodkas in the bars of Plac Nowy in Kazimierz. It's a big baguette sliced in half and smothered in cheese, mushrooms, tomato ketchup and various other toppings including garlic sauce.
It's then toasted and greedily eaten within seconds. You'll find stalls selling zapiekanka in the Roundhouse market in Plac Nowy, each with matching long queues. They're well worth the wait, though.
Obwarzanek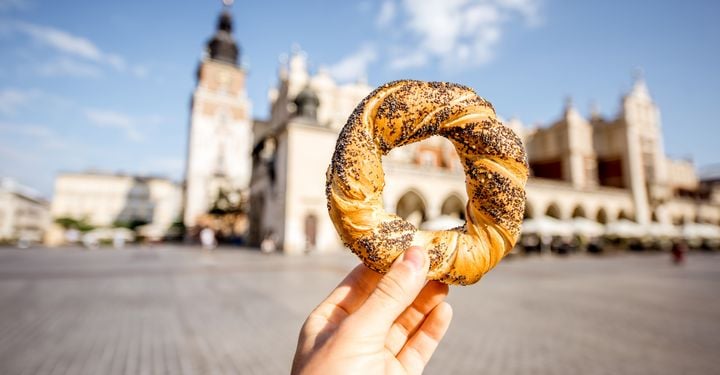 Rather like a giant soft pretzel or a bagel, obwarzanek is a misshapen dough ring that's been sprinkled with salt, sesame or poppy seeds and boiled. You can't escape them in Krakow, as they're like an unofficial symbol of the city.
Vendors sell them from little blue carts all over the city, and you'll see people devouring them on their way to work. They're at the best within three hours of leaving the oven, so make certain you get a fresh one. There's even an obwarzanek museum where you can discover its 600-year-long history and learn how to make your own.

Kotlet schabowy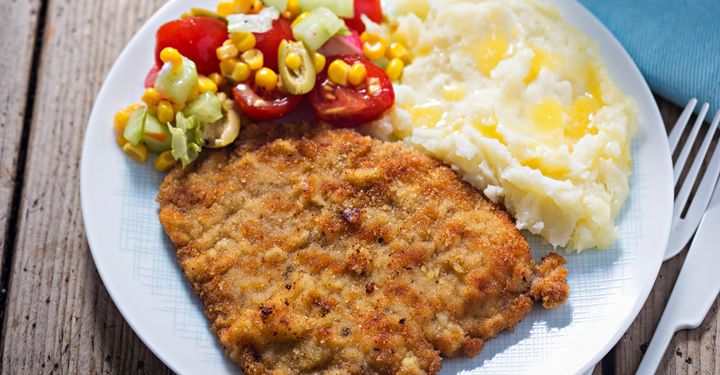 These breaded pork chops are a staple of Polish menus – in fact, it's hard to find a typical Polish restaurant that doesn't serve them. Like wiener schnitzel, the pork loin is pounded into submission before being breaded and fried.
It's usually served with mash and sauerkraut, sometimes with a bit of horseradish to add a kick. Head to Kazimierz and the very modern-looking Nova Resto Bar for a plate of these chops served with bacon and mash.
Kielbasa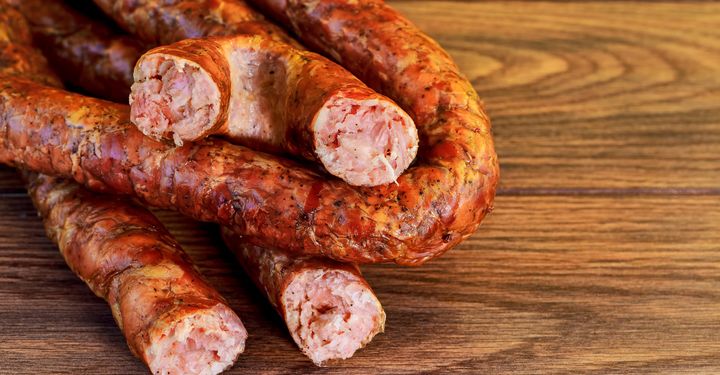 Poland's signature sausage has a Krakow version – flavoured liberally with garlic and pepper – which you can nibble as a snack. They're easy to find in all the supermarkets and delis.
If you happen to find yourself late in the evening on Grzegorzecka street east of the old town, look out for a blue van called Kielbaski z Niebieskiej Nyski, which serves them freshly grilled.
Golonka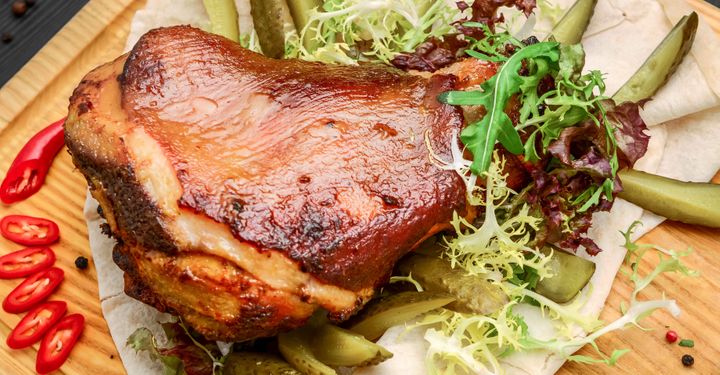 In keeping with generous Polish cuisine, this big chunk of pork knuckle is another dish that benefits from slow cooking. The meat just melts in the mouth, and goes beautifully with potatoes and cabbage.
It's another Krakow classic and found on most menus, but one restaurant worth trying is Golonkarnia. As the name suggests, this dish is a house speciality, and it's done several ways – be sure to check out the Thai style with ginger soy sauce.

Golabki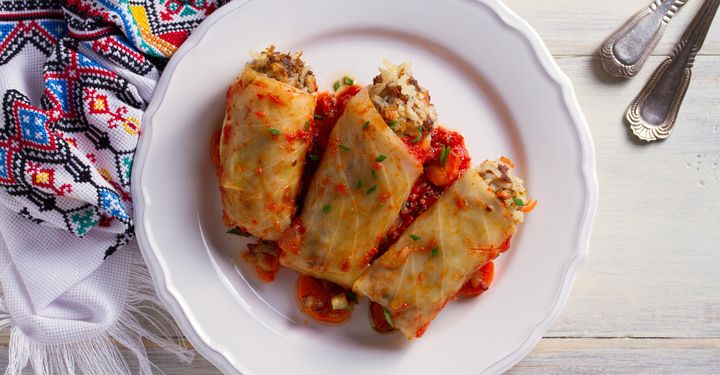 Krakow does its own version of stuffed cabbage leaves, like many parts of eastern and central Europe. These are usually filled with meat, rice and onion, and then covered in tomato sauce and baked.
For a refined take on this dish, head to Kogel Mogel on the eastern side of the Old Town, where they do a version stuffed with buckwheat and mushrooms, served with truffle sauce.
Smalec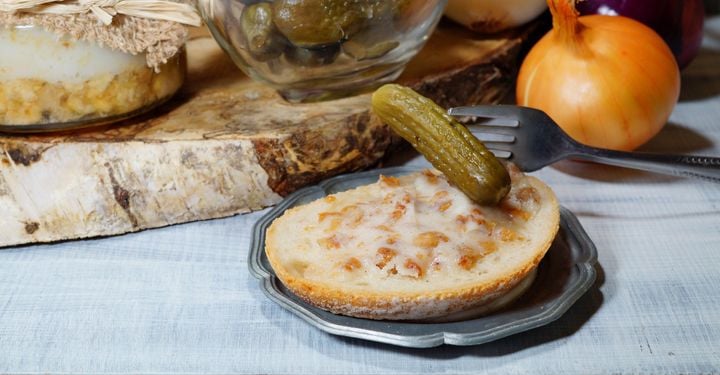 Take a chunk of pork fat, render it and season it with garlic, onion and spices and you get smalec. Spread it on homemade bread and you have a decadent snack to go with a shot of vodka or a glass of beer.
It might not be to everyone's taste, but it's a big delicacy among eastern Europeans. Order it as a starter at Pod Aniolami, which specialises in meat and fish dishes grilled over a beechwood fire.
Nalesniki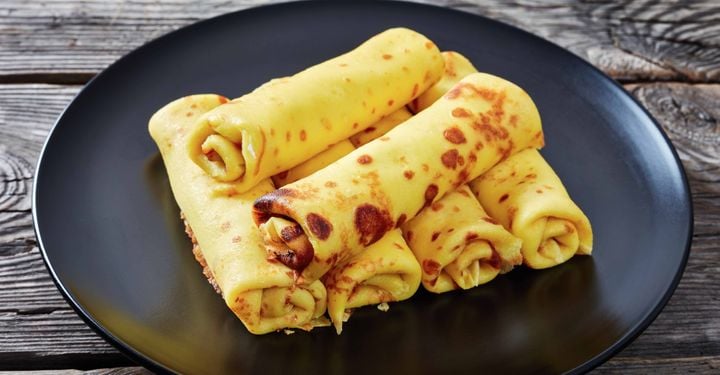 For something marginally lighter – relatively speaking – try the Polish version of pancakes. Thin like French crêpes, nalesniki can be stuffed with all manner of sweet or savoury fillings before being rolled up.
Craving savoury? Try nalesniki filled with cottage cheese, spinach or mushrooms. Sweet versions will have anything from jam to Nutella to yoghurt to fresh fruit.
Beer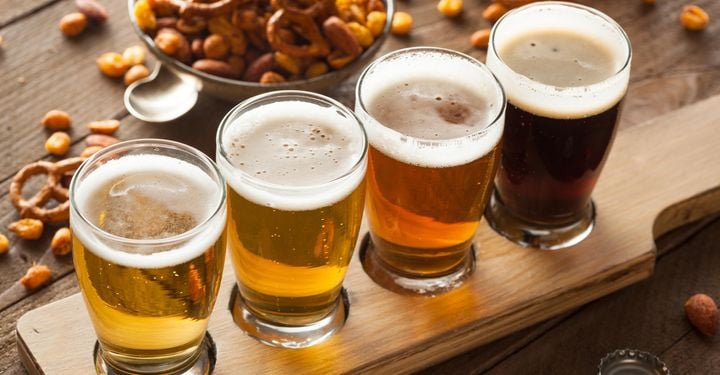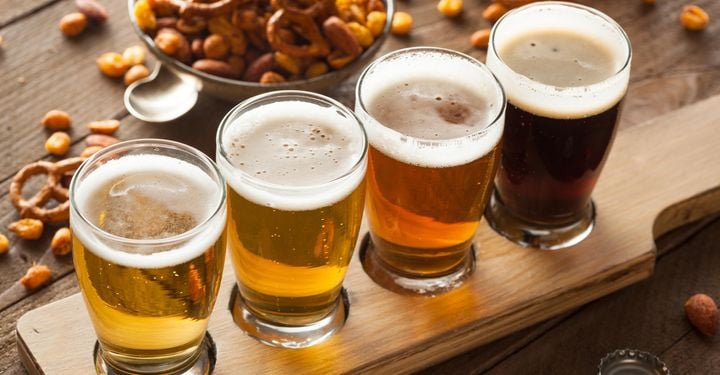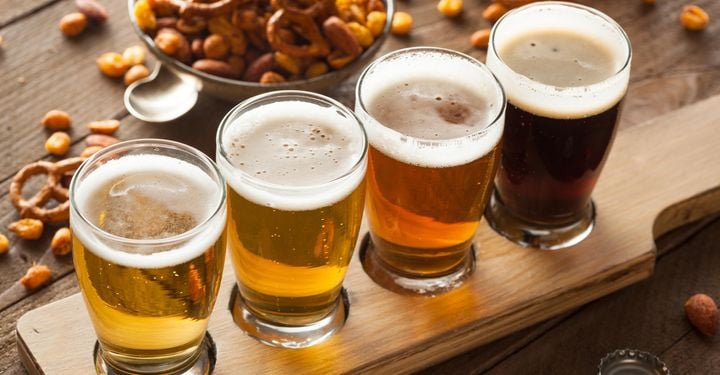 As in most of the western world, Krakow has embraced craft beer, and microbreweries have been springing up all over the place. While most people are familiar with Polish beers such as Tyskie and Zywiec, these brewpubs offer a growing range of ales and lagers brewed on the premises.
Head down towards the River Vistula to Stara Zajezdnia, an old tram depot that's been converted into a massive, very lively beer hall.

Craving more? Dig into these next:


Have a comment or question about this article? You can contact us on Twitter or Facebook.