10 of Europe's most beautiful old towns
Updated May 3, 2023
Published May 12, 2022
Nothing beats an old town, whether it's Tallinn's stunning UNESCO-listed one or the lesser-known spots in cities such as Geneva. For the ultimate history fix, we've taken a closer look at ten European old towns that should be on your radar.


1. Tallinn, Estonia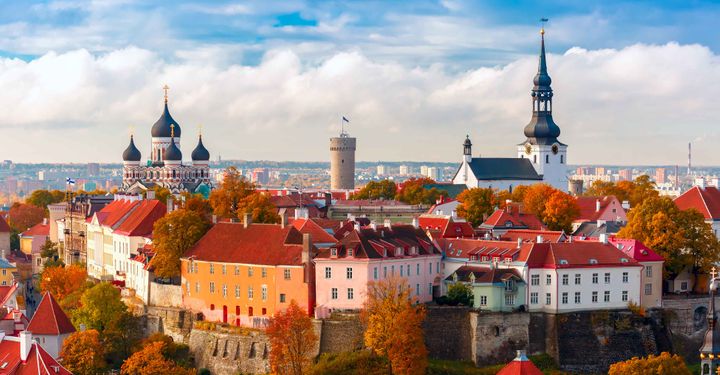 Tallinn's old town is also one of Europe's top UNESCO World Heritage sites – an award the neighbourhood was given in 1997. Its layout has remained largely intact since it was founded in the 13th century, and its twisting, cobbled streets are lined with carefully preserved original buildings. The best place to soak up the view is from the city walls.
Also at the top of your list should be a visit to the Town Hall Square, surrounded by ancient merchants' houses. Find the spot engraved with a compass in the centre of the square and you'll be able to see all five of the old town's church spires.
A fun (and slightly gruesome) fact? In medieval times, the square was the setting for several executions, and one of these arose after a dispute about an omelette.


2. Riga, Latvia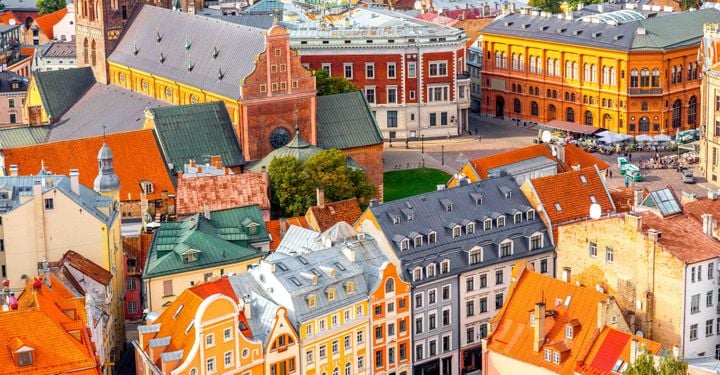 This stunning old town is one of the top attractions in Riga, Latvia's capital. Another destination with UNESCO status, it's famous for its blend of Art Nouveau, gothic and Romanesque architecture. It's also filled with churches, the most beautiful of which is the Riga Cathedral, built in the 13th century and famous for its beautiful organ.
Almost all the buildings in the old town are listed, and highlights include the leafy courtyards (Konventa Courtyard is a great spot for a breather), and Skarnu Street, which is one of the best places in Riga to go shopping – it's lined with arts and crafts stores.
Don't forget to visit one of the old town's restaurants to sample some local cuisine, either – we recommend rasol, a potato salad with layers of herring. Wash it down with a shot of black balsam, a herby liquor that is the country's national drink. Priekā!


3. Nuremberg, Germany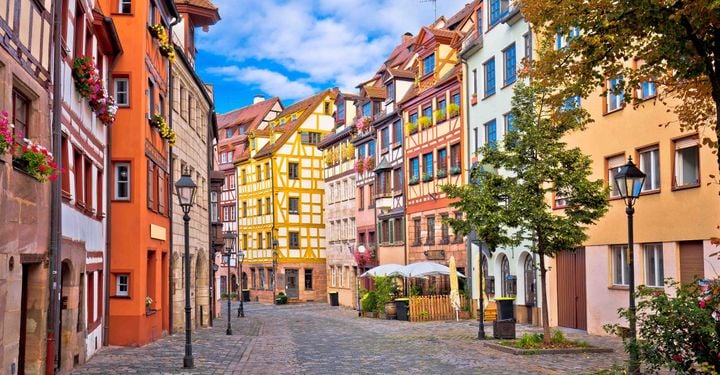 Full disclosure: Nuremberg was almost obliterated in WWII, but great care has been taken to preserve the buildings that survived, and to rebuild the ones that didn't in their original style.

And if you love a city wall, Nuremberg's is brilliant. It dates back to the 12th century, has remained largely intact, and incorporates the Imperial Castle. Every Holy Roman emperor stayed here at one time or another, although what they'd make of the fact that the stables now house an enormous youth hostel remains to be seen.
Don't leave without taking the time to wander along the banks of the Pegnitz River, lined with half-timbered buildings and criss-crossed with ancient bridges.


4. Evora, Portugal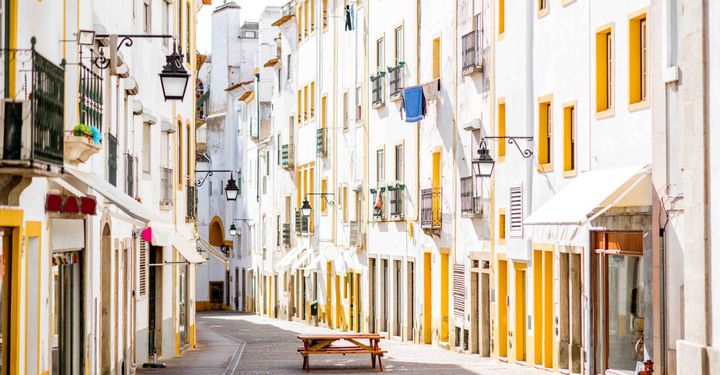 As much as we love medieval castles and gabled townhouses, it's hard not to be blown away by the rich history of Evora's old town, where you'll find everything from a Roman temple to whitewashed houses adorned with wrought iron balconies and blue-and-white azulejo tiles.
The architecture in Evora had a huge influence on the Portuguese architecture you'll see in Brazilian cities such as Sao Paolo and Salvador, although the pièce de résistance is the Templo Romano de Évora in the centre of the old town. Built during the reign of Caesar Augustus, it was only discovered in the 19th century, during one of the country's first organised archaeological digs.


5. Valencia, Spain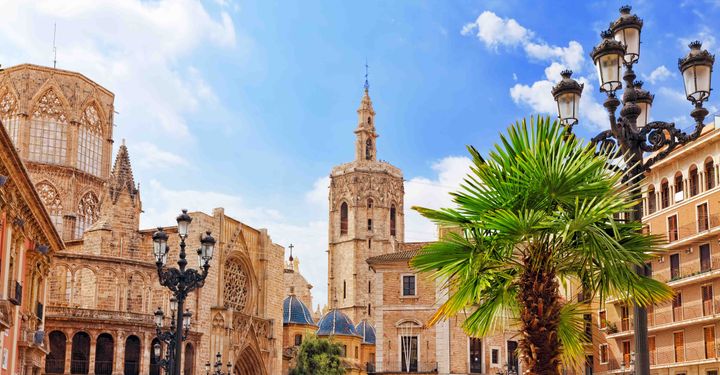 Say hello to one of Europe's largest old towns, and one of Valencia's best shopping destinations. Here, you'll find the Mercado Central, which is Europe's largest covered market, and the extravagant La Lonja, a UNESCO World Heritage site that was once a trading centre for silk. Built in the 15th century, it's regarded as Spain's finest examples of gothic architecture.
Another gothic masterpiece is the 13th-century Valencia Cathedral, dedicated to Saint Mary.


6. Prague, Czech Republic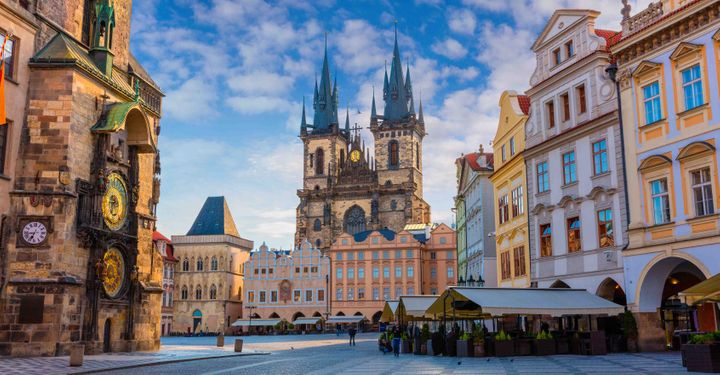 Prague's old town (Staré Mesto) is filled with listed buildings, including the gorgeous Old Town Hall, which is famous for its gothic interiors and its subterranean network of medieval cellars. Keep an eye out for the spectacular 70m-high (230ft) tower on one corner of the building. The views from the top are unbeatable, although the exterior, with its 15th-century astronomical clock, is just as stunning.
Equally unmissable is a visit to the Powder Gate Tower, which was built in the 1400s and was used to store gunpowder. It's one of 13 original city gates, and if you climb its 186 steps you'll be rewarded with gorgeous views over the old town.
Don't forget to toast Prague with a pint of Šnyt – a delicious local beer.


7. Warsaw, Poland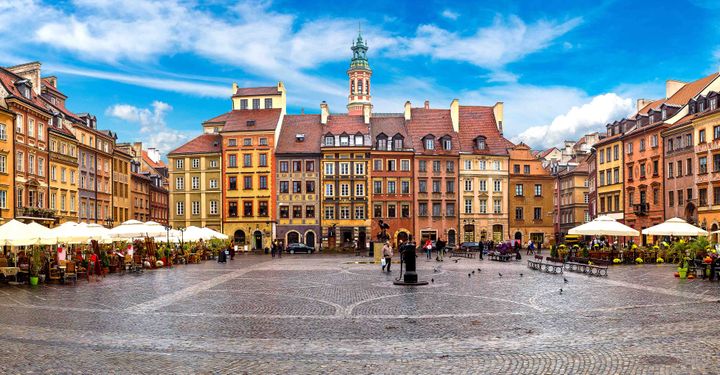 Much of Warsaw's old town had to be reconstructed after WWII – but the result was done with such attention to detail that it was subsequently given UNESCO World Heritage status due to its resemblance to the original. The project required so many bricks that they were sent to Warsaw from all over Europe.
One of the most beautiful spots is the Old Town Square, with its statue of a sword-wielding mermaid (the city's symbol). To gain a further insight into the old town, visit the square's Museum of Warsaw, which is made up of 11 historical tenement buildings and is one of Warsaw's top attractions.
Art buffs should make a beeline for the Royal Castle, which was the original residence for Polish kings from the 16th century onwards. It's filled with masterpieces from artists such as Rembrandt and Canaletto.


8. Vilnius, Lithuania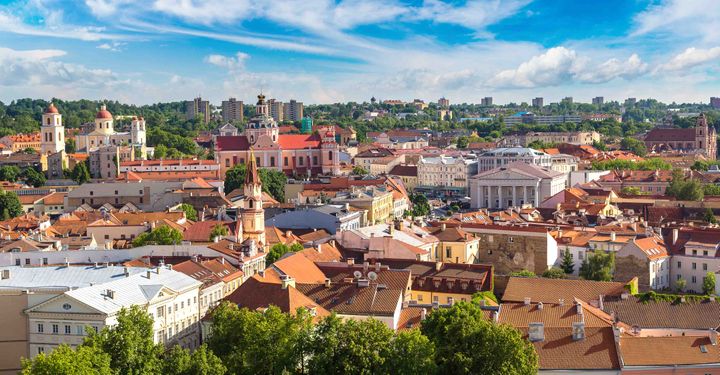 When it comes to the sheer diversity of architecture, Vilnius' old town is hard to beat. You'll find an abundance of baroque, renaissance and classic architecture here; its most important buildings include the Gediminas Castle Tower, with its viewing platform and museum, and Vilnius Cathedral, which is built above a maze of catacombs.
The Presidential Palace, with its beautiful gardens, is also worth a look in. King Louis XVIII, Napoleon and Tsar Alexander I all stayed here in the past. Head to the palace at midday on Sunday and you'll catch the flag-raising ceremony.


9. Geneva, Switzerland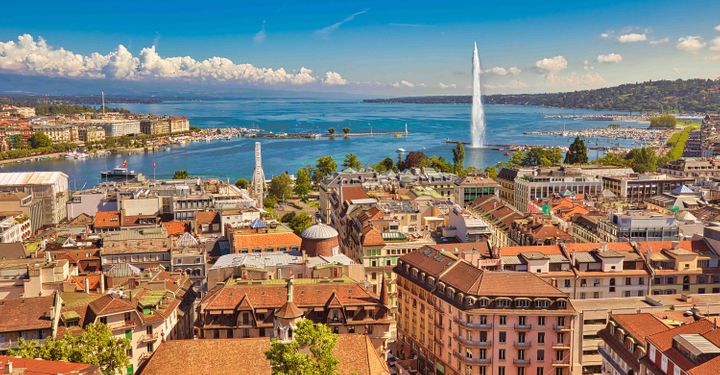 Thought Geneva's main attractions were its lake and its watch shops? Think again, because it's got one of Europe's most underrated old towns. As the country's largest listed historical site, it's packed with significant spots.
Clamber up the towers of St Peter's Church for gorgeous views over the city, or stay on ground level and admire the ornate side chapels and the maze of underground passageways, most of which are open to the public. It's believed they were used during the war as concealed vantage points from which to keep an eye on the enemy, and the most famous one is Passage de Monetier, located at Rue Perron 19.
Make sure to visit Café Papon, which opened in way back in 1808. If you can, bag a seat in the café's grotto, where various political leaders once met when they needed extra privacy.


10. Ljubljana, Slovenia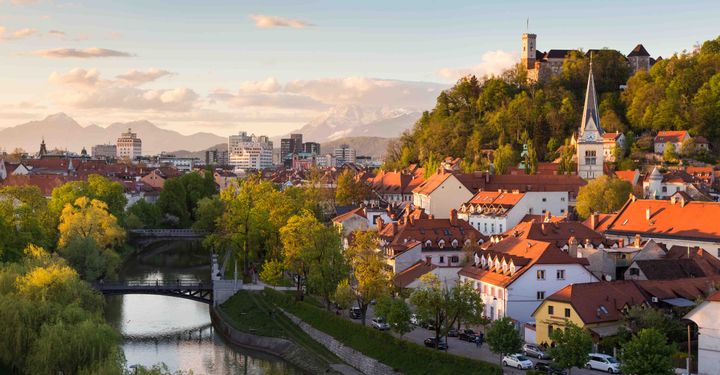 The entire centre of Slovenia's tiny capital could be described as an old town – it's filled with ancient monuments, buildings and bridges, ranging from its baroque palaces to beautiful sculptures, such as the Robba Fountain.
Jože Plečnik is the architect who had the biggest impact on the city, and his masterpieces can be found throughout Ljubljana's old town. His most notable works include the Triple Bridge and the city's Central Market.
Make sure you visit Prešeren Square, which is surrounded by medieval buildings. It's also rather rare – Ljubljana is one of the few cities with a central town square that has a statue of someone other than a political or military hero. In this case, it's a statue of France Prešeren, who wrote in Slovenian and was considered one of the world's greatest romantic poets.


Have a comment or question about this article? You can contact us on Twitter or Facebook.