Why Vilnius should be your next city break destination
May 22, 2019
Walk through Vilnius' Old Town and you're more likely to discover ultra-modern boutiques and contemporary bars in the Baroque-style buildings than hole-in-the-wall cafés and knock-off clothing stores. But don't mistake the capital's enthusiasm for the new a rejection of the old.
History and tradition are woven into the fabric of the city: you'll find menus laden with Lithuanian-with-a-twist dishes, hotels that cherish their historical roots and newly opened museums housing the haunting, once-hidden local art of the Soviet era.
With a pretty lake the Grimm Brothers could have dreamt up on its doorstep, Vilnius is perfect for a summer city break, too. Not yet sold? Here's a few more reasons why you should visit Lithuania's up-and-coming capital.


It has a charming, UNESCO-protected old town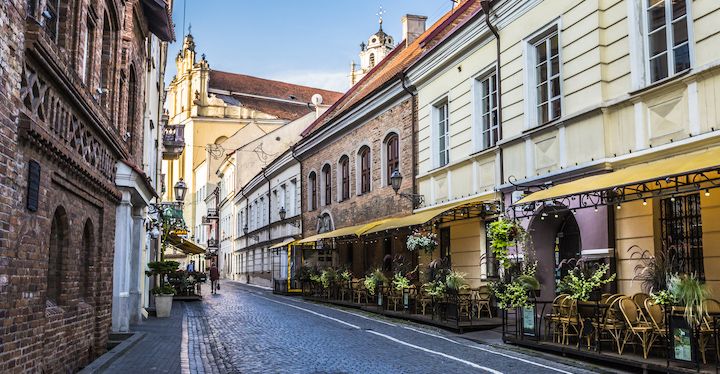 Vilnius' long history unfolds in its old town. Wander the streets and you'll find the Gothic Church of St Anne, complete with signature spires, just footsteps away from the domes of a Renaissance-style bell tower. Go further you'll stumble upon opulent Baroque churches rubbing shoulders with the city's columned neoclassical cathedral.
It's this obvious developing of historical styles, its influence on the architecture of other Baltic states and indeed, Eastern Europe, that secured Vilnius' old town a place on the UNESCO list.
These remarkable facades only tell half the story, however; look beyond the aesthetics for Vilnius' creative spirit. On Stikliu Street, generation after generation of artisans have sold their wares, a tradition that continues today with young crafters hawking jewellery and clothing. On Literati Street, an open-air gallery remembers the poets, particularly Adam Mickiewicz, who lived in the area.


There's a stunning lake on its doorstep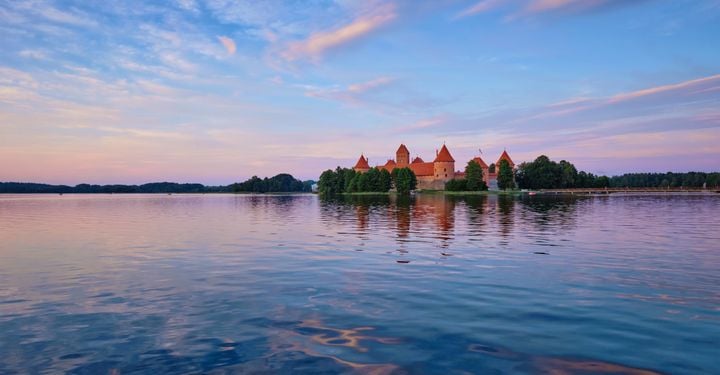 When the mercury starts to rise, locals make a dash for the cooling waters of gorgeous Lake Galve, just 30 minutes from Vilnius.
Straight out of a fairy tale, Galve is dotted with tiny islands and fringed with unspoiled coves; a medieval castle – its crown jewel – sits proudly in the centre. During summer, the area is a hotbed of activity: private yachts bob in the water, while paddleboats zip around the islets and swimmers splash around its edges. Trakai, the small town close to lake, has rows of stalls selling Lithuanian souvenirs.
If you prefer, you can even organise a cycle tour in the surrounding forest before cooling off with a quick dip.


It has headline-grabbing art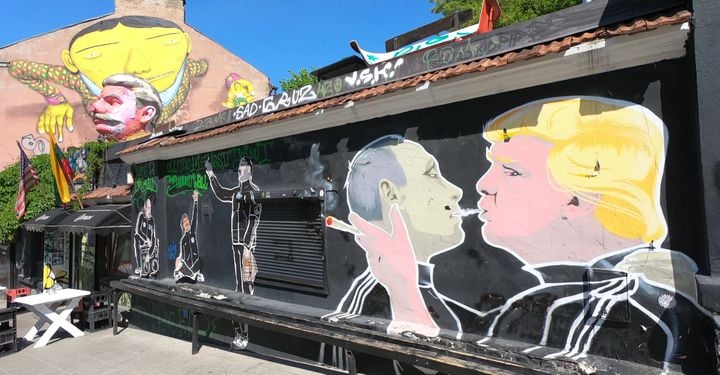 In 2016, Mindaugas Bonanu's provactive depiction of Donald Trump and Vladimir Putin locking lips went viral. Suddenly, the world's gaze became fixed on Vilnius' art scene.
Since then, other internationally renowned pieces, long hidden in the streets of the city, have been brought to the fore. Big names in the street art world from Italian-born Millo to Brazilian duo Os Gemeos have left their mark on Vilnius, while the ever-changing Open Gallery hosts a variety of Lithuanian art. To tick off the best of it, try a self-guided walking tour.
Meanwhile, the city recently cut the ribbon on the MO Museum. A modern space for modern masterpieces, the curators place the focus on Lithuania between the 50s and 80s, during Soviet rule. The museum celebrates the haunting work that came out of this difficult period, complementing it with Lithuanian art of today.


Lithuanian food is having a moment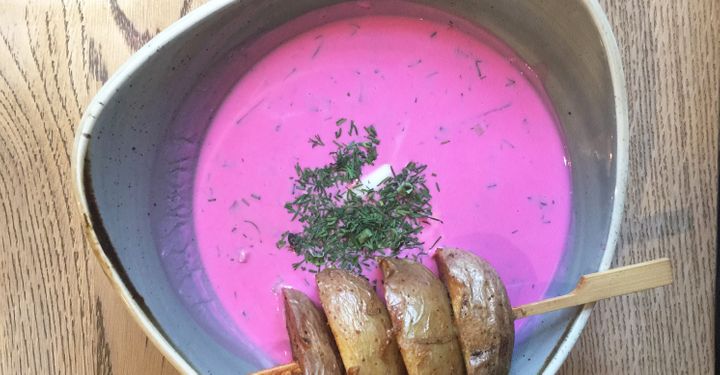 Vilnius is enjoying a bit of a culinary revolution - and it's embracing its foodie traditions but with a modern twist.
Head over to Grey and order local favourites of cold beetroot soup (it's very Instagrammable) and giant potato and pork dumplings known as zeppelinis.
Ertlio Namas, meanwhile, perfectly pairs past and present. Try it for a seasonal menu filled with twists on traditional delicacies: Beaver has been revamped into a pate, quail is served smoked with sorrel soup and wild catfish, popular in the 18th century, is paired with bread pudding.
Lithuania also does wine (and well). At Queensberry, there are over 50 local varieties, ready to be served alongside even more unusual Lithuanian cuisine, including potato sausages (vedarai), eel and pig's ears.
Then, wash it all down with a cocktail or three. Modern bars that any big city would envy are scattered throughout the old town and you can pick up a drink for as little as €8 (£7)! Hit up local favourite Alchemikas Cocktail bar for one of their epic Martinis.


You can float over the city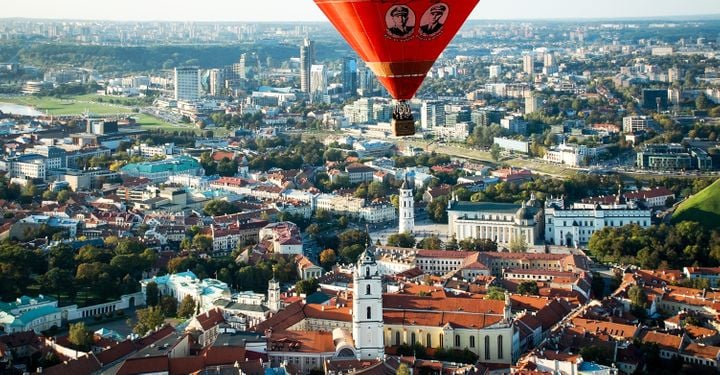 There aren't many countries that can say you can float over the capital. Vilnius, however, is one of them. It costs around €90 for a one-hour hot air ballooning adventure and, weather-dependant, will see you flying over Vilnius or from the city out over Trakai.
Once the adrenaline kick of flying over a city in what looks like an all-too flammable basket and giant balloon propelled by shooting flames wears off, you'll enjoy a calming and unforgettable experience – stunning!


Its hotel scene is taking off
A city in the midst of revitalisation – that's how you'd describe Vilnius. Hotels are playing a big part in this rejuvenation and, over the last few months, many have re-opened their renovated doors.
From five-star to three, everything seems to carry an air of newness, cleanliness and, most importantly, budget-friendliness – it feels like now is the time to visit Vilnius.
While five-star luxury isn't exactly dirt cheap, it comes at a fraction of the cost of similar stays in big cities such as Paris and Amsterdam (the extravagant Hotel Pacai in the centre of the old town, for example, can cost as little as €150 a night). International hotel chains are also upping their game to compete with locally owned pads and even early on in the summer season, rooms are getting snapped up.
It all points to Vilnius being on the up, and you'll want to see it before word gets too far out.

Have a comment or question about this article? You can contact us on Twitter or Facebook.