15 of the best Christmas markets in Europe 2022
October 28, 2022
By Anna Hardy
The end of the year is fast approaching, and with it comes the arrival of Christmas markets across Europe. From the largest of town squares to small cobbled streets, cities are joyfully taken over by beautiful Christmas trees, traditional nativity scenes and garland-trimmed stalls selling intricately painted baubles, festive trinkets and hand-iced gingerbread.
Whether you're after mulled wine, handmade crafts or twinkling lights, we've wrapped up some of the best Christmas markets in Europe for a jolly end to 2022. From Cologne to Copenhagen, here's where to get your dose of market merriment.


1. Tallinn, Estonia
Best for: Tree tradition and artisan crafts |
Dates: November 25, 2022 - January 8, 2023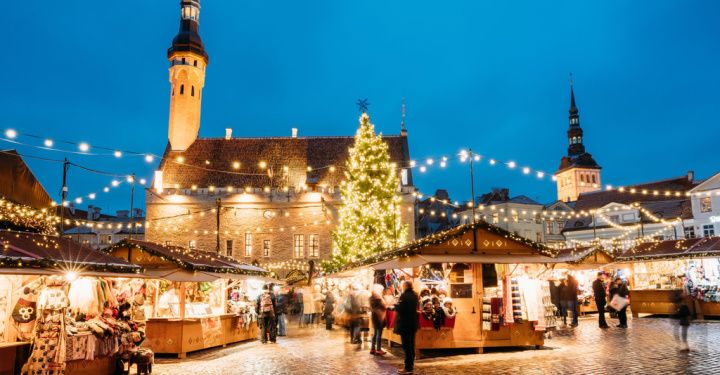 Every Christmas, Tallinn's main town square glows softly from the festoons of lights strung along market stalls, outshone only by the centrepiece Christmas tree wrapped in a dazzling display of 300 baubles and lights. Taking pride of place in front of the Town Hall since 1441, it was the first Christmas tree to be put on display in Europe.
Alongside grilled sausages, cherry mulled wine, hot waffles and Christmas cookies, you'll find an exquisite selection of traditional craft stalls. Artisan kiosks proudly display handmade dolls, wooden decorations, locally produced sheepskin slippers and wool knitwear.


2. Berlin, Germany
Best for: Handmade gifts and entertainment |
Dates: November 21 - December 31, 2022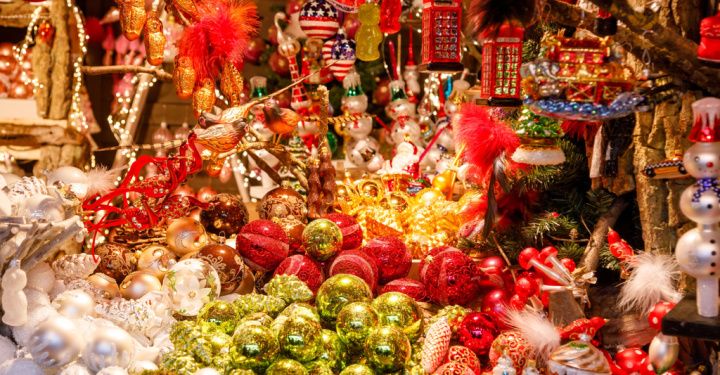 Berlin certainly knows how to put on a Christmas market – there's over 80 across the city. One of the most popular is the Gendarmenmarkt Christmas market, which tops the charts for handmade gifts and night-long entertainment.
Nestled between Berlin's French and German churches, the market boasts an enviable location for its twinkling, light-fringed stalls. Browse brass bowls, ceramic decorations, bespoke jewellery and dried spiced fruit. Learn the skills behind the craft with a demonstration or get a front row position for a show. From acrobatics and dance groups to choirs and live music, there's something to bring everyone some festive cheer.


3. Prague, Czech Republic
Best for: Christmas cheer and tasty tipples |
Dates: November 26, 2022 - January 6, 2023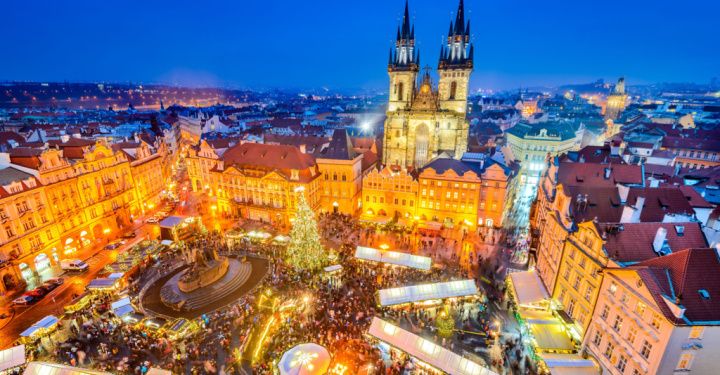 Prague's Old Town square is the winter wonderland setting for its Christmas market. Chalet-style stalls fill the iconic square and merchants welcome you to browse hand-blown glass baubles, embroidered fabrics and traditional Czech dolls.
The real cheer can be found around the food stalls, where cosy huddles of people munch on spit-roasted ham, grilled sausages, sweet dumplings and pancakes. Warm up with a swig of svarak – a citrus infused mulled wine – or try a glass of grog, a blend of Czech rum, hot water, lemon and sugar.


4. Basel, Switzerland
Best for: Decoration and activities |
Dates: November 24 - December 23, 2022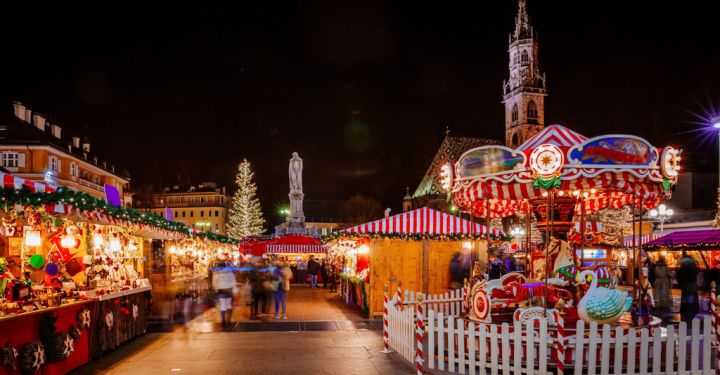 A Swiss sensation in more ways than one, Basel's Christmas market is considered one of the prettiest in Europe and draws in 900,00 visitors each year. Neat rows of white-roofed stands, lit by festive illuminations above, fill the Barfusserplatz section of the market, while the Munsterplatz side is home to the magnificent Christmas tree, famous for ornaments designed by Johann Wanner.
Here you'll also find the 'Christmas pyramid' glittering 13m into the sky and the 'fairytale forest', where children can delight in gingerbread baking and decoration making.


5. Budapest, Hungary
Best for: Food and drink |
Dates: November 18, 2022 - January 1, 2023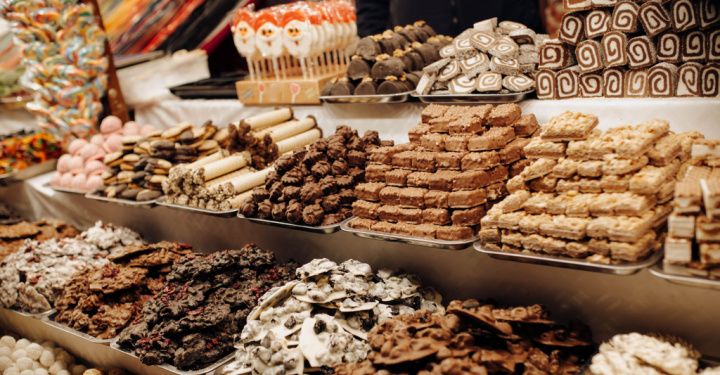 One thing's for certain when you visit Budapest's Advent Feast at the Basilica, you won't leave hungry. In November, over a hundred gastronomic vendors hawk a feast of delicacies by the magnificent St Stephen's Basilica.
Amble from stall to stall and sample barbecued sausages, stuffed cabbage and lángos (deep fried dough) topped with sour cream and cheese. For sweet treats, the chimney cake is a festive staple. It's a sweet cylindrical pastry, topped with vanilla, cinnamon or chocolate. And for those chilly winter evenings, a glass of pálinka – Hungarian fruit brandy – should keep you warm.


6. Cologne, Germany
Best for: One of Europe's best Christmas trees | Dates: November 21 - December 23, 2022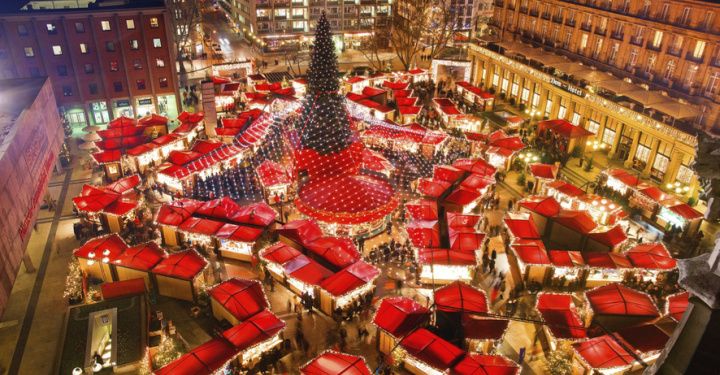 Cologne's largest market, located in the city centre, is arguably the epitome of a German Christmas. If the backdrop of Cologne's almighty cathedral wasn't spectacular enough, the red-roofed stalls, hundreds of LED lights and a tree so extravagant it's ranked one of the most beautiful Christmas trees in Europe should do it.
Star lanterns, nutcrackers and toy soldiers, cookie cutters and alpine house ornaments make Christmas shopping easy here, with artisan chocolates and flavoured nuts providing the perfect stocking fillers.


7. Innsbruck, Austria
Best for: Glühwein and Christkind Parade |
Dates: November 15 - December 23, 2022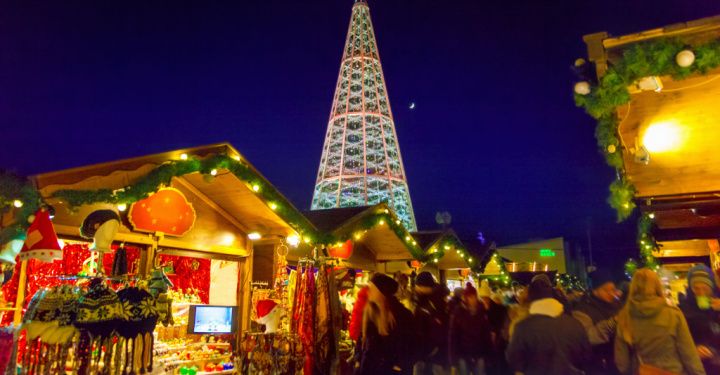 While Christmas in Innsbruck may not be on the same grand scale as Vienna, the Old Town Christmas market has its own allure with its spellbinding backdrop of snow-capped mountains and steaming mugs of spiced Glühwein (mulled wine).
The annual highlight is the Christkind Parade, taking place on December 18. The streets are filled with a marching band following Christkind's carriage, accompanied by angels, shepherds and more than 500 children. Carols and cheers are echoed as the procession makes its way down Maria-Theresien-Straße.


8. Gothenburg, Sweden
Best for: Impressive lights and all-night rides |
Dates: November 19 - December 30, 2022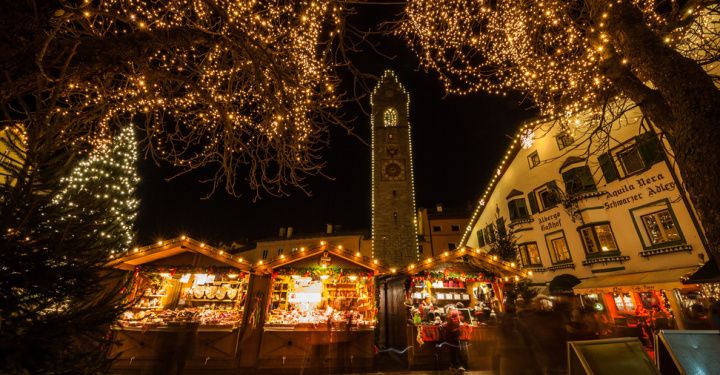 Gothenburg's Liseberg amusement park gets a festive makeover come Christmastime. It's a whimsical showstopper, illuminated by an incredible five million lights and decked out in festive finery.
Between rollercoasters and carousels, stalls sell everything from gifts and trinkets to churros and toffee apples. If you've had your fill of rides, wander over to the ice show, visit Santa's workshop or seek out julbord – a Swedish Christmas buffet. Christmas here is the definition of merry and bright.


9. Krakow, Poland
Best for: Festive treats in a medieval old town |
Dates: November 25, 2022 - January 1, 2023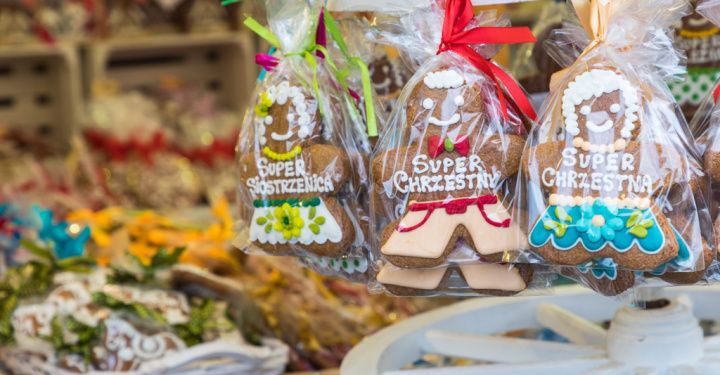 Timber stalls, horse-drawn carriages and a tree curtained in multicoloured lights… Krakow's market is a Christmas card brought to life. Its location alone is special, hosted on Rynek Główny, the largest medieval town square in Europe.
Age-old traditions are cherished in the gifts and grub available. Wander through a labyrinth of stalls, trying pierogi dumplings and hearty goulash and picking up crystal baubles and carved wooden toys. The smell of oscypek smoked cheese and candied almonds fills the air, while the rainbow displays of lollipops and iced gingerbread men provide a feast for the eyes, too.


10. Edinburgh, UK
Best for: All-round festivity and Hogmanay Torchlight Procession |
Dates: November 19, 2022 - January 3, 2023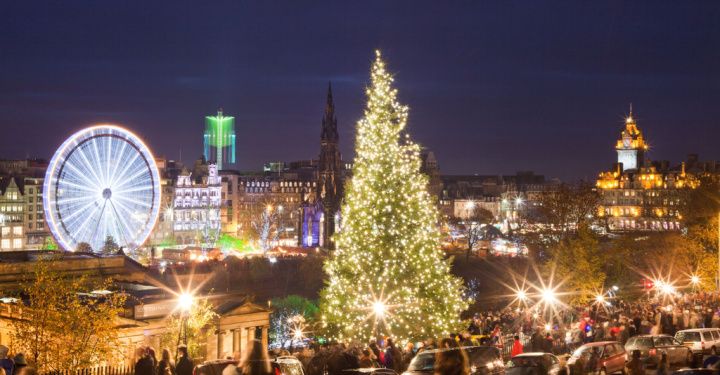 During mid-November, the East Princes Street Garden in the Scottish capital bursts into life with festive cheer and Hogmanay celebrations that ring out all around the city. There's truly everything here: illuminations, fairground rides, handmade produce, an ice rink, street performances and even mulled Irn Bru.
Children of all ages can find joy in 'Santa Land' with bumper cars, a Christmas tree maze and storytime with Santa in his grotto. Be there on December 30 to see Edinburgh's Hogmanay Torchlight Procession, where some 20,000 torchbearers flood the streets with a fiery spectacle.


11. Bratislava, Slovakia
Best for: Local food and cosy atmosphere |
Dates: November 22 - December 22, 2022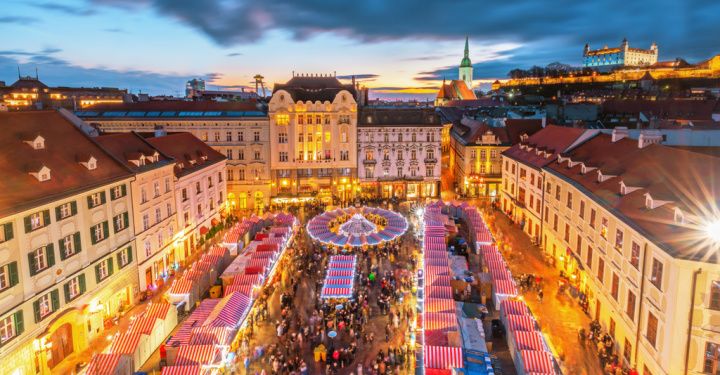 A long-standing Slovakian tradition dating back to 1993, Bratislava's Christmas market is a celebration of culture and festive spirit. Its fairytale village of garlanded wooden booths is utterly enchanting, with cheery locals enjoying their fill of potato pancakes and nursing cups of medovina – a spirit made from honey.
Get your own fill of winter specialties including poppy strudel and the sweet dough-roll dessert, trdelnik, typically flavoured with vanilla or cinnamon. Peruse the artisan decorations and watch folk dances and musical performances. You won't find a better place for festive friendliness.


12. Brussels, Belgium
Best for: Light shows and chocolate |
Dates: November 25, 2022 - January 1, 2023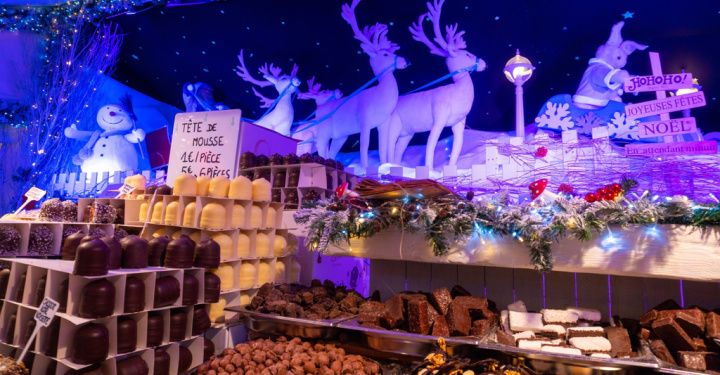 Considered one of the Christmas capitals of Europe, Brussels' Winter Wonders Market attracts over 2.5 millions visitors to its end of year seasonal sensation. Spread across Grand-Place, Bourse, Place Sainte-Catherine and Marché aux Poissons are 200 snow-topped chalets, a Christmas tree aglow with 1.3km of lights, a fantastical ferris wheel and a stand-out nativity scene.
Sound and light shows glitter across the Grand-Place, showering the buildings with dazzling neon projections. Alongside the sweet treats of nougat and waffles, marvel at the towering displays of Belgium chocolates, luxuriously presented and even more indulgent in taste.


13. Metz, France
Best for: Lanterns and ice skating |
Dates: November 18 - December 24, 2022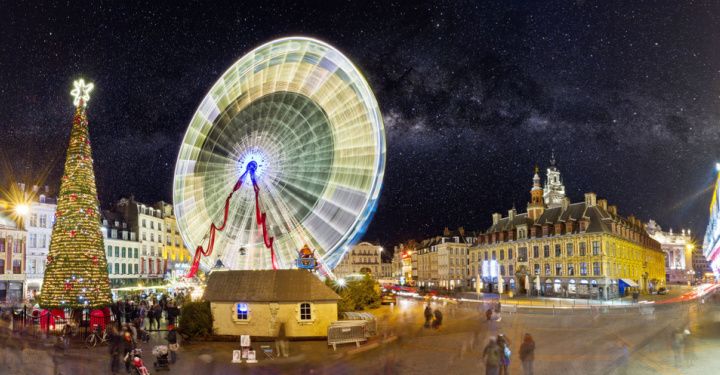 With an open-air ice rink, big wheel and chalets shimmering with luminous bells and stars - all encompassed by thousands of sparkling lights – it's no wonder Metz Christmas market is known as the most beautiful in France.
Once you've bought yourself some of the best gingerbread going, grab your mittens and skate the ice-road. When evening draws in, stroll through the 'Sentiers des Lanternes' – a beguiling lantern trail featuring a million LED lights and over 2000 lit-up figures. Get lost in a Christmas dream filled with giant light sculptures of snowflakes, toy soldiers and elves.


14. Copenhagen, Denmark
Best for: Christmas hygge and gløgg |
Dates: November 18 - December 31, 2022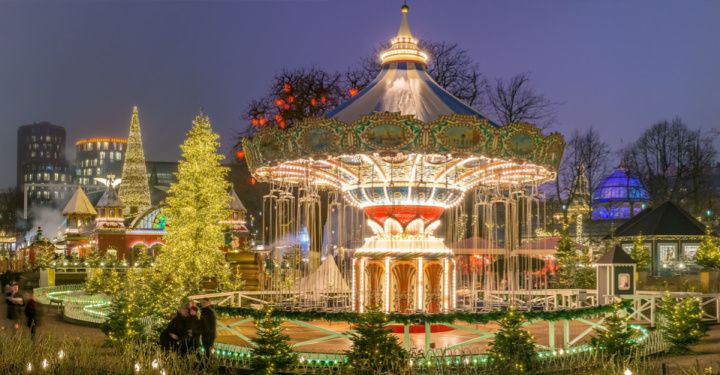 Christmas in Copenhagen is all about hygge – a Danish way of life centred around living in the moment with friends and family in cosy, happy atmospheres. Naturally, the Christmas market in Tivoli Gardens captures just that. Bursting with cute chalets offering cosy knits and delicate ceramic decorations, you'll take delight in sampling Scandi sweets and warming hands around cups of gløgg – hot cinnamon-infused wine.
The gardens themselves are embellished with more than 70,000 baubles and you'll struggle to spot a tree not covered in lights. A dose of Nordic Christmas cheer that will certainly warm the heart.


15. Funchal, Madeira, Portugal
Best for: Traditional souvenirs and fireworks |
Dates: December 1, 2022 - January 8, 2023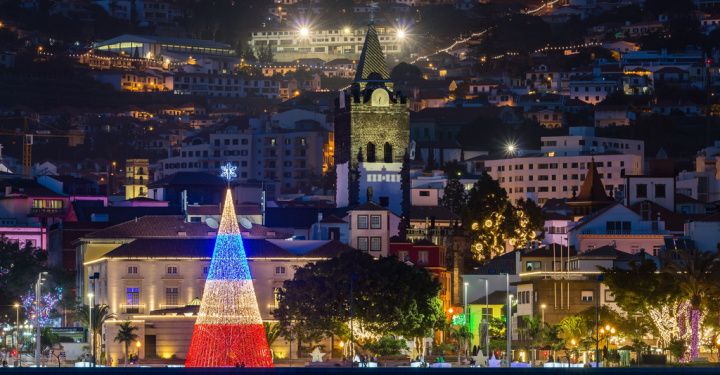 While Madeira's climate may not be the traditional setting for a winter wonderland, the Funchal Christmas market celebrates the end of the year just as wonderfully as the rest of Europe. Local vendors gather in green- and red-trimmed kiosks selling fresh produce, seasonal souvenirs and traditional delicacies.
Partake in the merriment of folklore performances or listen to Christmas carols joyfully sung in the square. Lasting into early January, visit at the end of December for gleeful New Year celebrations too – the midnight fireworks display is unmissable.


Have a comment or question about this article? You can contact us on Twitter or Facebook.