Bah humbug: 8 places to escape Christmas this year
December 6, 2019

While some people love nothing more than traditional turkey dinners, Christmas morning Buck's Fizz and the Queen's Speech, others simply want to avoid it.
If Yuletide mayhem is not your thing, we've got the perfect tonic for you: eight places to where you can escape the chaos of Christmas this year.

1. Christmas shopping with a difference: Marrakech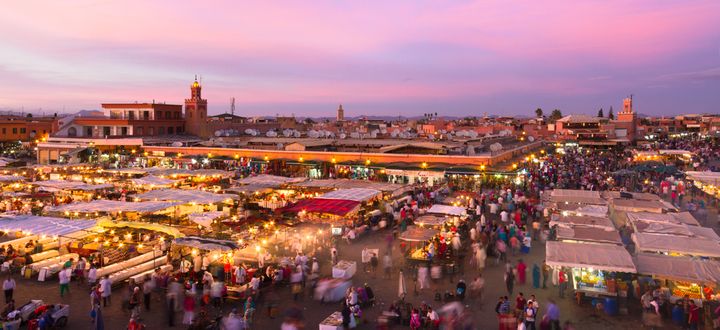 A bustling city of souks, markets and unique craft boutiques, Marrakech offers a welcome respite to the tacky fairy lights and irritating Christmas songs you'll find on UK high streets.
It's a completely different type of shopping experience, especially in the medina – a warren of souks so colourful and vivid you'll forget all about WHSmith and M&S.
While the streets north of the city's central square are crammed full of souks selling everything from iron work to slippers, rue Mouassine offers a much more relaxed experience with speciality boutiques.
After something completely removed from festive celebrations? Take a tour into the desert surrounding the city on Christmas Day where activities on offer include camel riding, a trip to the largest sand dunes in the country and even the option of to spend Christmas night in the desert. That's got to beat Trivial Pursuit!

2. Christmas Day walks without the wellies: Gran Canaria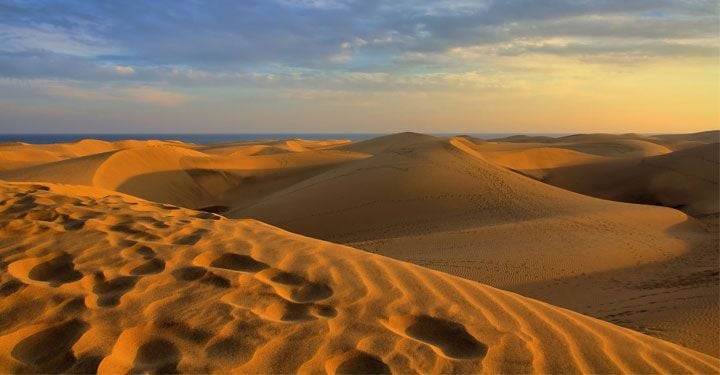 You won't completely escape the Christmas vibe in Gran Canaria, but you can easily miss out on the bulk of the festive season by taking advantage of the island's biggest natural asset: the impeccable walking terrain.
Known as a bit of a hiker's heaven, the almost spherical Canary Isle is criss-crossed with epic trekking routes that take in everything from desert-like sand dunes in the south and rugged mountain terrain in the middle to pine forest hikes in the north and, of course, stunning coastal rambles that are up there with the best of them – there's a reason people refer to Gran Canaria as a miniature continent.
There's also the pleasant fact that during December, the island can see temperatures into the early 20s while the poor folks back at home could only dream of double figures on the thermometer.
And, if you do miss the festive fun back home, the sand castle nativity scene at Playa de las Canteras is well worth a visit. Painstakingly crafted by a series of international artists, this gigantic tribute to the Christmas story is a remarkable feat whether you hate crimbo or not.

3. A different type of turkey: Istanbul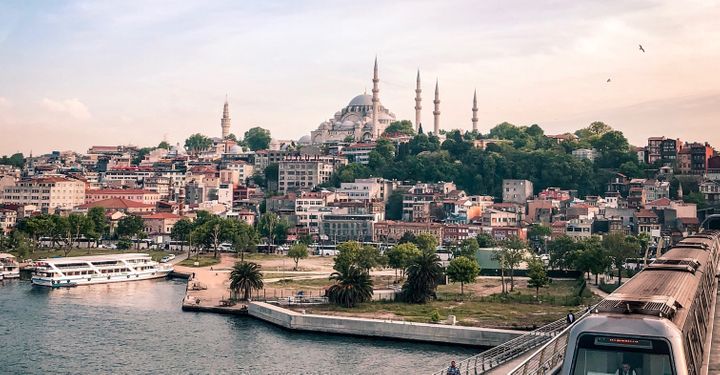 Try a different kind of turkey with your Christmas dinner this year, with a visit to the city that bridges east and west: Istanbul.
While media reports may be making you nervous about visiting the country at the moment, the FCDO advice has not changed and it is very much business as usual in Istanbul.
You can embrace Christmas cheer in one of the city's impressive collection of churches, but there's also enough alternative culture going around to give the whole festive thing a miss.
Spend your Christmas haggling for bargains in Istanbul's largest indoor market, the Grand Bazaar; marvel at the remarkable architecture of Blue Mosque and Hagia Sophia, two incredible examples of Islamic Byzantine buildings; and scale the imposing Galata Tower for unrivalled 360-degree views of the city.
And the best bit? The huge queues that usually lead up to Istanbul's major sights are considerably shorter on December 25, so sightseeing is much less of a hassle.

4. Middle Eastern magic: Dubai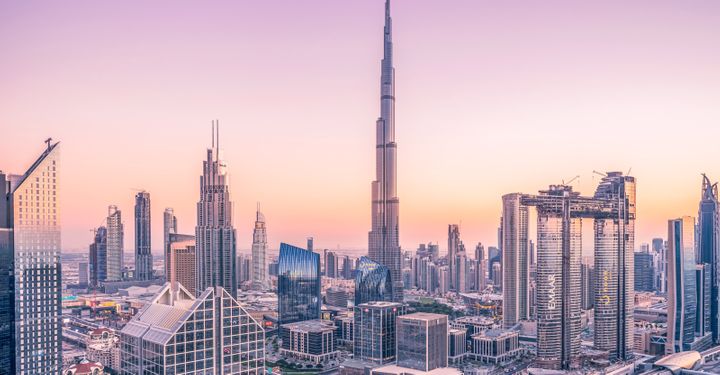 The city-state of Dubai is well-known for its extravagance and mass appeal, and while you won't be able to escape trees and tinsel, it's unlikely that you'll be swamped with the same over-the-top Christmas cheer you'll find in Europe.
For all Dubai's shameless glitz and glamour, there's more to the desert city than opulent luxury. Immerse yourself in a culture far removed from Santa Claus, spend some time searching through Dubai's riverside souks and markets where you'll find everything from dazzling textiles to ornate jewellery.
However, if you want to experience the all-out spectacle that Dubai so effortlessly offers, the Global Village could be the perfect alternative Christmas Day for you. A cultural extravaganza, this typically over-the-top park combines entertainment from Hollywood to Bollywood with cuisines from all corners of the earth and, of course, high-end shopping – you have to see it to believe it.

5. Forget white! Enjoy a Golden Christmas: India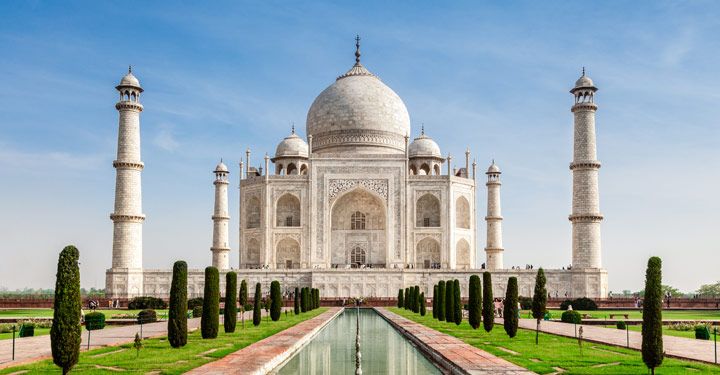 From the very moment you step off the plane, India's kaleidoscope of colour and culture engulfs you completely – there's no time to even stand still, let alone worry about Christmas.
For a snapshot of the country's most prized possessions, the Golden Triangle should be on your hit list. The inspiring trinity of Delhi, Agra and Jaipur offers a manageable entry to one of the world's most complex and stimulating nations.
Highlights of the trip will include a first-hand experience of Delhi's bustling street life, Jaipur's impressive architecture and, of course, the building that exceeds all expectation, the Taj Mahal.
You can do the trip yourself or as part of an organised tour in just eight days ­– more than enough time to avoid leftover turkey and Brussels sprouts.

6. Get away from Christmas at home: UK escapes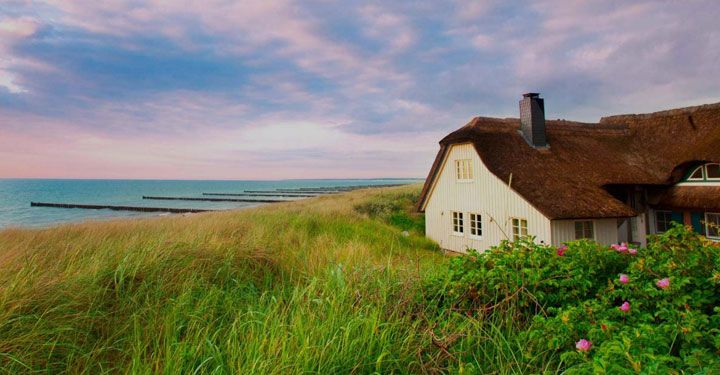 You don't have to travel to the other side of the world to escape Christmas; you can avoid the festive mayhem right here in the UK – just rent your very own rural cottage and squirrel yourself away.
But don't get all bah humbug about it! Pick a dramatic part of Britain, stock up on food and drink, round up your nearest and dearest and throw your own non-Christmassy celebration.
The UK is full of beautiful natural areas where you can rent your own little anti-festive retreat, with Devon, Cornwall, Pembrokeshire and the northern Highlands being just a few.
If you really want to get away from the rest of the world, consider staying somewhere a bit different such as this remarkable National Trust lighthouse.

7. Trade snow for sand: The Maldives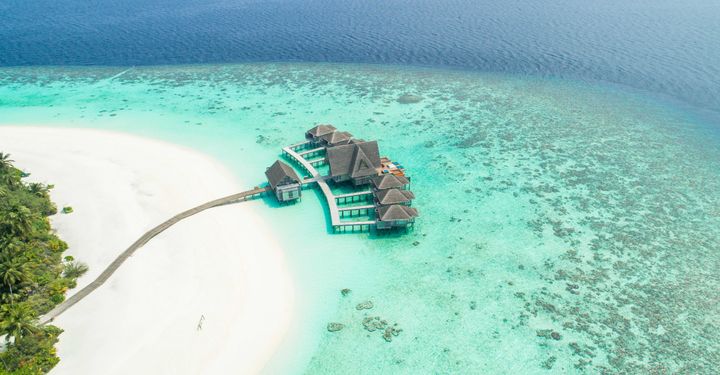 With an almost entirely Muslim population, you can quite easily avoid Christmas in the Maldives – and as an extra present for you, temperatures can reach up to 30C.
White-sand beaches, clear turquoise waters and general paradise-inducing bliss are the obvious reasons you should head here on December 25, but there's more to this incredible part of the world than that.
The Maldives have some of the best diving and snorkelling conditions in the world with sites such as the Ari Atoll regularly attracting schools of huge fish and even whale sharks ­– not a bad way to spend Christmas Day, ey?
A favourite spot for celebs, it's been a popular haven for famous faces over the years, with both the Beckhams and Gordon Ramsey having spent Christmas here in the past – if it's good enough for them…

8. Your very own private island: Cayo Espanto, Belize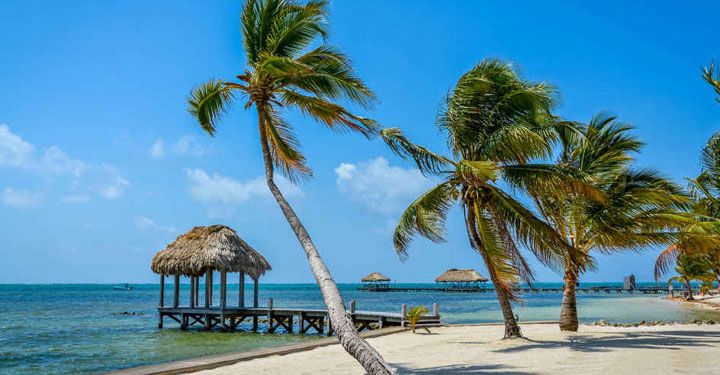 Really want to go all out to avoid Christmas this year? Well, providing you have a very large wad of cash to spare, you can channel your inner Grinch in exotic style by renting your very own private island.
Surround yourself in tropical bliss, ban all things festive and forget all about December 25. That means no mistletoe, no turkey, no tree, no presents and definitely not any Brussels sprouts ­– hey, it's your island. You call the shots – just you, your fellow Scrooges and your own private slice of paradise.
For a mere $19,995 (£15,390), you can have the whole Belizean isle of Cayo Espanto to yourself – one for the "when I've won the lottery" section, maybe?


Have a comment or question about this article? You can contact us on Twitter or Facebook.