Where to go in May
April 22, 2022
May has become one of the most appealing times to have a holiday. Southern Europe is well and truly warm by then, and hotter parts of the world haven't reached their summertime peak yet – and neither have the prices. If you're wondering where to travel in May, try one of these suggestions.
Please note: All prices quoted correct as of April 29, 2022. Please note prices can fluctuate daily and may appear differently on provider site for this reason. Prices based upon two adults departing from UK airports in May. Deals are subject to the partners' T&Cs. Check FCDO travel advice before you book your holiday.


1. Sicily, Italy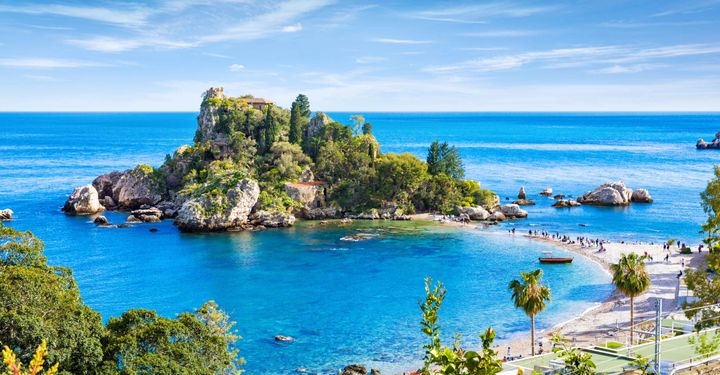 Volcanic landscapes, fascinating ancient history, food to die for and fabulous beaches all make Sicily irresistible.
Lose yourself in the buzz of Palermo and Catania, whose street food and markets are all part of the fun. Join the stylish crowd in Taormina as you take in the view from the ancient Greek amphitheatre overlooking the Tyrrhenian Sea. Take a tour of Sicily's baroque south-eastern corner, starting in Siracusa and working your way to Noto, Modica, and Ragusa. Hop on the cable car (or hike) to the summit of Mount Etna for an unforgettable experience on the tallest volcano in Europe.
The Aeolian islands are worth a boat tour at the very least, although you'll want to stop and hike on Stromboli and visit the vineyards of Lipari and Salina. Beach lovers should check out the gorgeous coastal village of Cefalu, or the string of beach resorts around Catania and Taormina.
Compare 4-star Sicily holidays for 2 from £222pp for 7 nights. Flights departing London on Saturday, May 21.


2. Dubrovnik, Croatia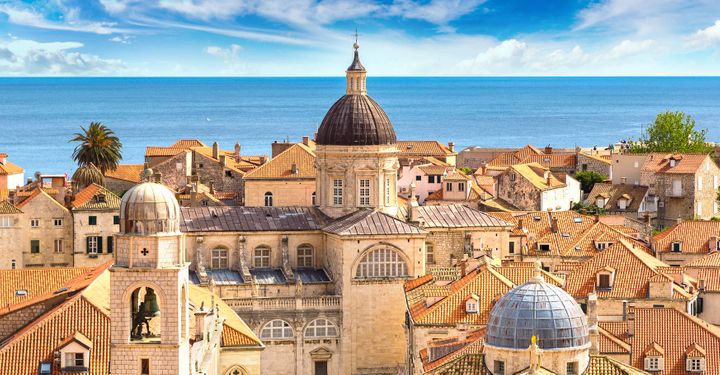 Take one look at Dubrovnik's walled old town and you'll instantly see why this Adriatic city is one of Croatia's biggest honeypots.
A walk around the medieval and Renaissance walls is a must, along with a ride on the cable car to the top of Mount Srđ for sweeping views of the Adriatic coast. A ten-minute boat ride from the old port takes you to the enchanting little island of Lokrum, where only day trips are allowed – plenty of time for a swim, a hike, and a picnic. And, if you're a Game of Thrones fan, you can spot filming locations both on Lokrum and around Dubrovnik.
You don't need to limit yourself to Dubrovnik on a holiday here, either: take a bus (or a more expensive boat) down to the pretty coastal village of Cavtat, or join a boat charter going around the Elaphiti islands of Koločep, Lopud, and Šipan.
Compare 4-star Dubrovnik holidays for 2 from £242pp for 7 nights. Flights departing Birmingham on Thursday, May 19.


3. Dominican Republic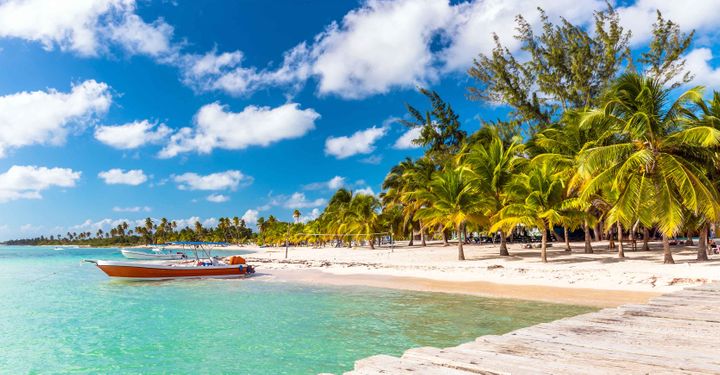 The Caribbean's most popular tourist destination has some of the region's loveliest beaches, but you'll discover there's more to the Dominican Republic than its coastal resorts.
There's everything from mangrove swamps to alpine mountains to tropical rainforests – and even deserts. When you're not hunting down the merengue bars in the lively capital, Santo Domingo, you could be looking out for humpback whales off the Samana peninsula or hiking in the Cordillera Central mountain range.
It has some of the best windsurfing in the Caribbean, and the kitesurfing and mountain biking are superb too. And when you do want to relax in an all-inclusive resort, head to the holiday resorts in Punta Cana and Bavaro.
Compare 4-star Dominican Republic holidays for 2 from £980pp for 10 nights. Flights departing London on Sunday, May 15.


4. Istanbul, Turkey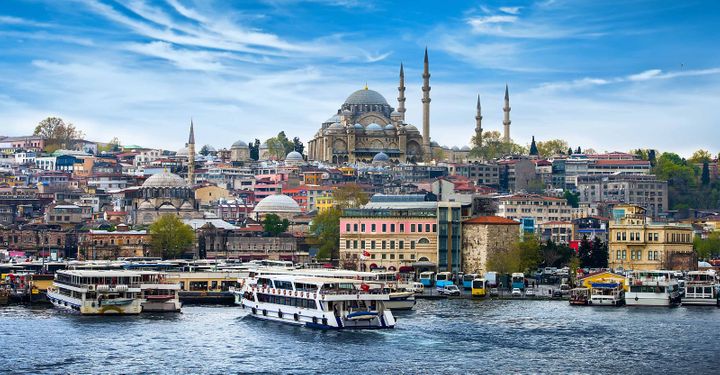 The only city in the world to straddle two continents, Istanbul is one of the most compelling and addictive places to visit.
It's hard to get enough of the buzzing atmosphere of Beyoglu and its narrow streets of restaurants, jazz bars, and clubs. Cross the Golden Horn's bridge and you're in the old town, home of many of Istanbul's biggest sights, including the Blue Mosque, Hagia Sophia, and Topkapi Palace. Set aside plenty of time for a stroll through the Grand Bazaar and the Spice Market, as well as the riveting subterranean world of Basilica Cistern.
While you're in the old town, hop on one of the inexpensive commuter ferries that shuttle across the Bosphorus to Uskudar on the Asian side, where you can go for a walk along the river and pay a visit to its excellent food market.
Compare 4-star Istanbul holidays for 2 from £298pp for 5 nights. Flights departing London on Sunday, May 22.


5. Crete, Greece
Between Crete's magnificent mountains, beaches, ancient sites, and superior cuisine, it's tough to narrow down which part of Greece's largest island to explore.
Starting in the west, you have Chania and Rethymno, both of which have the White Mountains as a dramatic backdrop. The towns are rich in Venetian architecture as well as lovely beaches, and there's exhilarating hiking in store in the gorges and canyons of Theriso, Diktamos, and Samaria.
If you head eastwards, you soon arrive in Heraklion, the largest city in Crete and a handy base if you want to dive into the history of the ancient Minoan civilisation. Visit the Palace of Knossos to get a glimpse into Minoan life from 4,000 years ago. Carry on further east towards to reach the upmarket resort of Elounda as well as the small towns and villages that line the pretty Mirabello Bay.
Compare 4-star Crete holidays for 2 from £265pp for 7 nights. Flights departing Manchester on Friday, May 20.


6. Costa Brava, Spain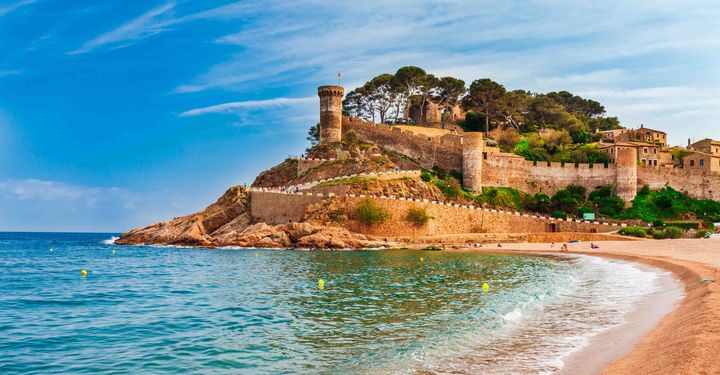 Although Costa Brava is home to some of the most popular beach resorts along Spain's Catalan coast – Lloret de Mar, Blanes, and Tossa de Mar to name a few – there are also plenty of places that live up to the region's name of "wild coast".
Follow the Camino de Ronda footpath that takes the scenic coastal route to the seaside village of Calella de Palafrugell and its beach Platja de Canadell. Discover what inspired Salvador Dali when you visit the artist's old haunts in the white-painted seaside village of Cadaqués, which also features a museum set in Dali's former home.
May is one of the most delightful times to visit the Costa Brava. The air is scented by wild herbs and flowers, and you don't have the heat and crowds of summer to contend with.
Compare 4-star Costa Brava holidays for 2 from £182pp for 7 nights. Flights departing Liverpool on Sunday, May 22.


7. Fuerteventura, Spain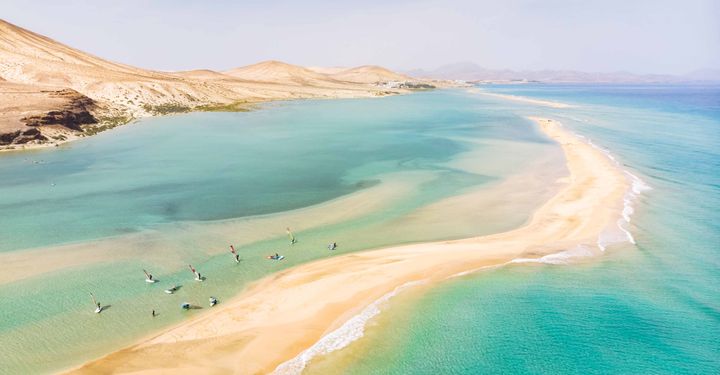 Skip the sunbathing and hire a car to explore Fuerteventura's beautiful interior during your holiday in May.
The weather is pleasant and ideal for hiking at this time of year – temperatures can reach around 24C. Popular hiking routes take you up Pico de la Zarza, Fuerteventura's highest point, to Calderon Hondo Volcano near the quaint village of Lajares and up Mount Cardon. For an easier walk, try the epic dunes of Corralejo Natural Park.
Betancuria, a pretty town in in the island's west and Fuerteventura's first capital enjoys wonderful views over the barren Parque Rural de Betancuria. Combine a visit with nearby Antigua, known for its numerous windmills and the tastiest museum on the island, the Majorero Cheese Museum.
Compare 4-star Fuerteventura holidays for 2 from £258pp for 7 nights. Flights departing Bristol on Saturday, May 21.


Have a comment or question about this article? You can contact us on Twitter or Facebook.