The Cheapest Destinations For Early Summer Sun
The cheapest destinations for early summer sun…

May 22, 2019
By Joey Tyson
Boom – just like that, it's the end of May. We know, how did that happen? There's you thinking you've got all the time in the world to sort out that holiday and now summer is basically next week.
Don't panic, though – the weather is already hotting up across Europe, and there are loads of cracking deals to choose from.
So get your booking face on – we've dug into our data to reveal the 10 cheapest places for a quick early summer escape.
**All deal pricing below is accurate as of May 22, 2019. Prices are subject to change. Deals are subject to the partners' T&Cs.
1. Kavos, Corfu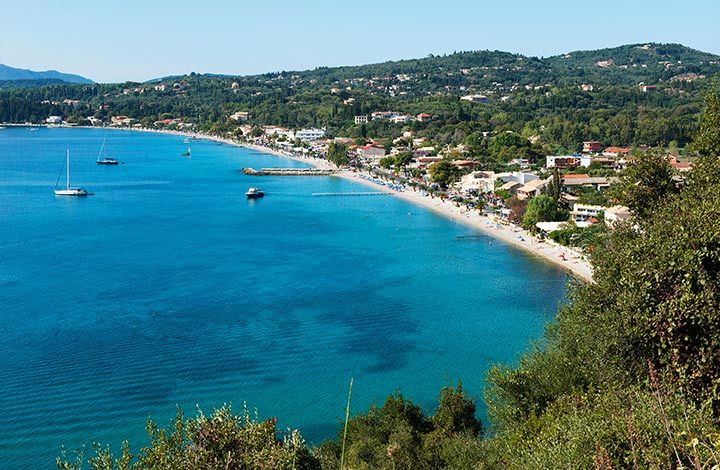 Early summer temperatures: 29C
History seekers, avid hikers, fly and floppers… Corfu draws all types with its wondrous natural assets and staggeringly rich past.
Between the island's 135 miles of coastline, lush mountainous interior, and seemingly endless blanket olive groves, you won't be stuck for something to do. For history, you'll find a glorious mishmash of fingerprints from the Venetians, ancient Greeks and British all over Corfu.
Some of the cheapest deals can be found in loud and lairy Kavos, but if you want something little more chilled, look at Sidari to the north west or Kassiopi on the north east.
2. Icmeler, Turkey
Early summer temperatures: 28C
Well-connected Dalaman is the ideal jumping-off point for some of Turkey's most idyllic coastline. Olu Deniz, with its so-blue-it-looks-fake lagoon (honestly, it is that colour), party town Marmaris and Dalyan, home to remarkable cliff-hewn tombs, tend to get most of the plaudits around these parts.
But it's little Icmeler – picture pine-covered mountains plunging down into a sparkling turquoise bay, and you're there – where you'll find some of the cheapest deals in early summer.
On top of the great value deals, eating and drinking will not cost the earth, either: the pound is worth almost double on the lira compared to last year.

3. Costa Brava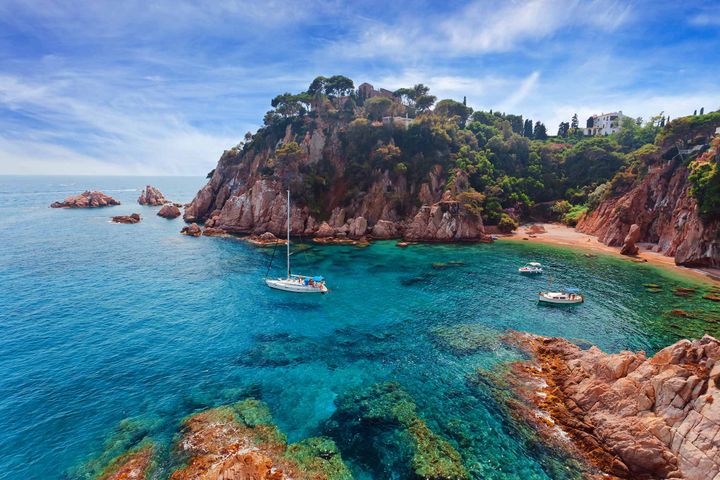 Early summer temperatures: 25C
The Costa Brava treads the balancing act between mass appeal and unspoiled seclusion like a tightrope walker.
On the one hand, you've got the likes of Lloret del Mar and Blanes – every bit classic beach destinations – the other, long, untouched stretches of the typically wild, rocky coastline that gives the Costa Brava its name. With Girona and Barcelona nearby, plus the tiny fishing village of Cadaques (Dali's old stomping ground) to the north, there's plenty of culture too.
You'll find some of the cheapest deals in Santa Susanna, Calella and Lloret del Mar.
4. Torrevieja, Costa Blanca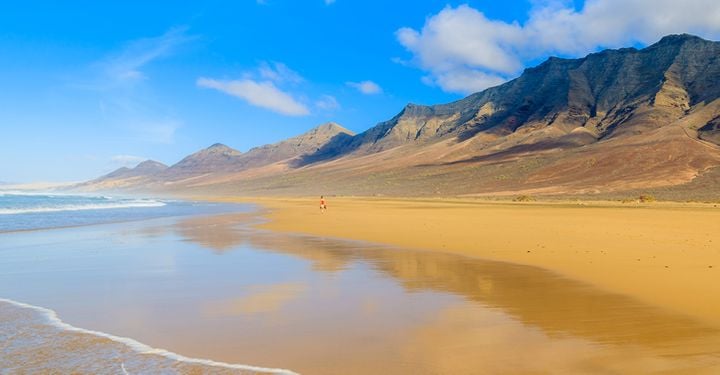 Early summer temperatures: 24C
Torrevieja is simple things done well. It's got a lovely sea front promenade, three sandy beaches – take your pick from Playa del Cura, Playade los Lobos and La Mata – and a compact port area crammed full with bars and restaurants.
Fill your non-beach days with horse rides to colourful salt lagoons (one green, one pink), boat trips to the tiny island of Tabarca, and sunset strolls along the Dique de Levante, a long esplanade that juts right out into the Med.
Beyond Torrevieja there's the bustle of Benidorm, traditional Alicante, and, even further north, lovely little Calp.

5. Costa Calida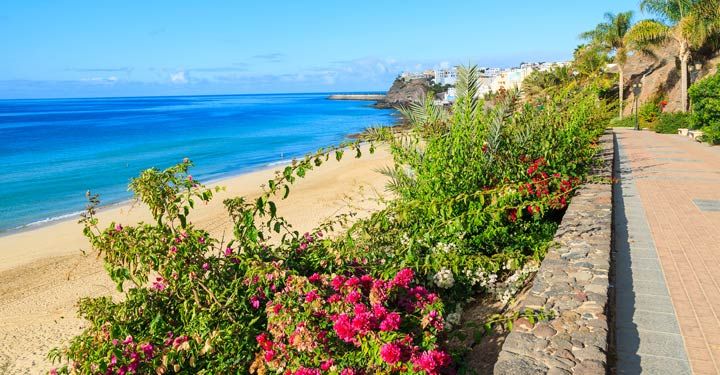 Early summer temperatures: 25C
Tucked away between the Costa Blanca and Costa del Sol, it's easy to miss this unassuming little stretch of Spain's coast. But the Costa Calida has got plenty going for it.
With 150 miles of coastline, there are beaches galore – head to smaller fishing villages, such as La Azohia and Bolnuevo, for a bit of quiet. There's Mar Menor, a huge salt water lagoon and watersports hotspot, and a couple of intriguing cities to sate your cultural cravings.
Take a day trip to Cartagena, with its roman amphitheatre, and Murcia, home to an epic Gothic cathedral and the Christ-topped Monteagudo Castle.

6. Stoupa, Greece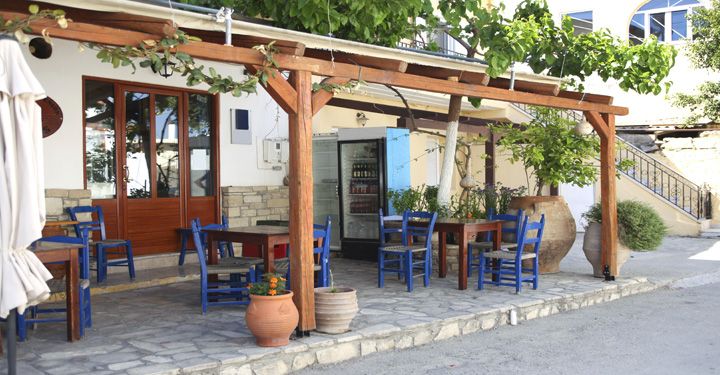 Early summer temperatures: 29C
Those who think Greek holidays are only about the islands have clearly never been to Stoupa.
A tiny little village on the Peloponnese peninsula, Stoupa is settled on three serene bays, each with its own stretch of calming beach. Quiet and remote, with a hand full of classic tavernas and restaurants to choose from, this is one for people looking to get away – a real smartphone-off, digital detox destination.
Backed by blue-grey peaks of the Taygetus mountains and close to the steep, craggy valleys of the Vyros Gorge, it's also prime spot for walking.

7. Sicily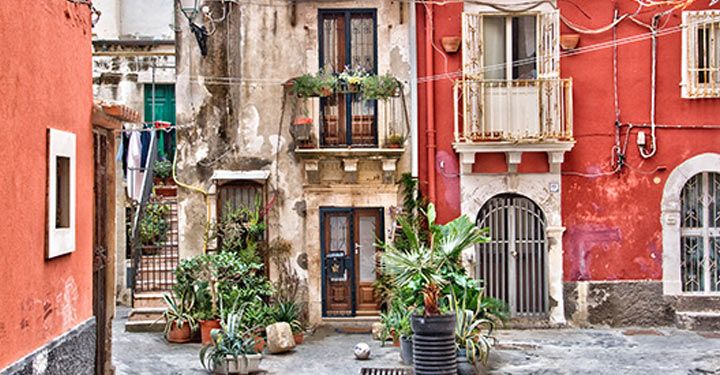 Early summer temperatures: 25C
We know what you're thinking: Italy, cheap? But Southern Italy is a different kettle of pesce. Down here, prices tend to be lower than the glitzy rivieras of the north.
Enter Sicily: The Med's largest isle is about as far south as Italy gets. It also happens to be a drop-dead stunner (we're talking a 10). Think ancient hilltop towns and sapphire bays, drool-inducing seafood pasta, crumbling churches and spluttering volcanoes.
The majority of deals centre around major cities Palermo and Catania. Picked Palermo? Mondello beach and Capo Gallo nature reserve are just 40 minutes away by public transport. Catania has La Playa, 18km of uninterrupted sand bookended by the city at one end and the Oasis Simeto reserve at the other. Plus, mighty Mount Etna is right next door.

8.

Carvoeiro, Algarve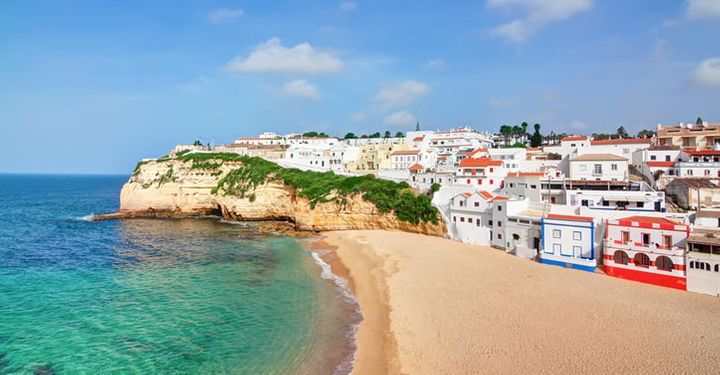 Bang in the centre of the Algarve, Carvoeiro is small compared to neighbours Portimao and Albuferia. But that's the beauty of it.
This is a place to spend a quiet week in the sun, eating fresh seafood, tearing through a good holiday read. Beaches? Please – only the best here. Praia da Marinha, one of the Portugal's most ravishing, is just 15 minutes away by car. The local beach, Praia de Carvoeiro, ain't bad on the eye either.
If you want it even quieter, head west to Sagres and rest of the western Algarve. Not only is this wild stretch of Portugal largely devoid of mass tourism, it's an excellent place to earn your surfing stripes. Gnarly.
9. Varna, Bulgaria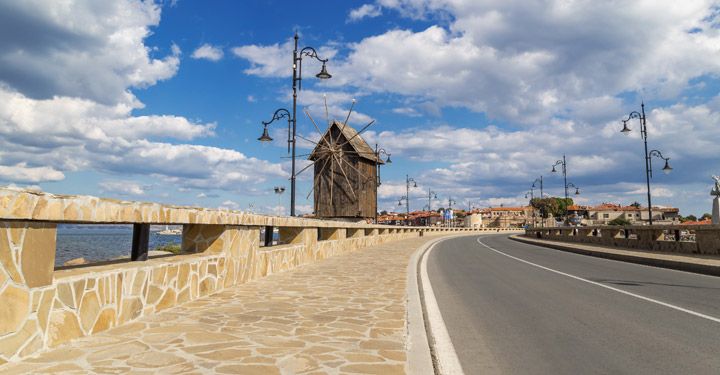 Early summer temperatures: 25C
We've been banging on about Bulgaria for a good while now, but if you didn't already know, here goes again: it's cheap. Really cheap.
And the beaches aren't too shabby, either. With three to choose from – excellently named Rappongi is the pick of the bunch –, Varna is a real Black Sea beauty for an early summer holiday.
There's culture, too. The Sea Garden, the city's main park, is packed full of delightful things to do: the city's open-air theatre, planetarium, natural history museum and seaside baths are all here. Beyond Varga, there are deals aplenty at Bourgas and Sunny Beach. Did we mention it's cheap?
10. Puerto Rico, Gran Canaria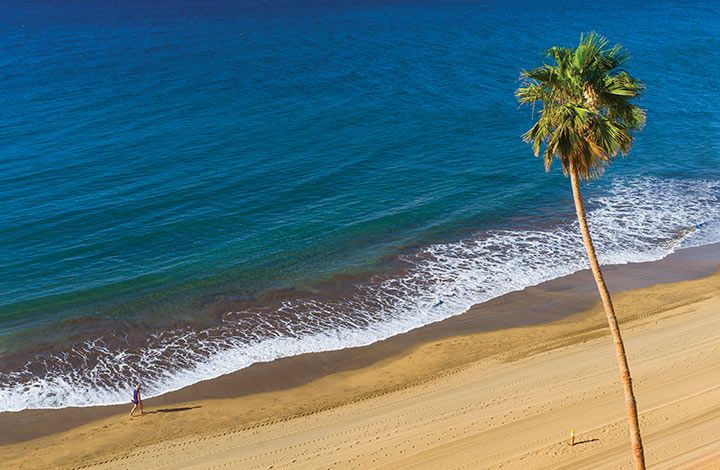 Early summer temperatures: 21C
Puerto Rico is said to be one of Gran Canaria's premier sun traps. Which is handy, because that's what this article is about.
The resort's two main beaches – Amadores Beach and Puerto Rico beach – are much quieter in early summer, so it's unlikely you'll fighting for a sun bed.
Fill your non-beach days with a spot of dolphin watching off the coast, a quick spin on a jet ski or a nice walk – there's a reason they call this island the "Mini Continent".
*Please note: The research looks at 7-night package holiday searches made through TravelSupermarket between February 1 and May 20, 2019 for departures between June 1 and July 19, 2019. The order of the destinations is based on the median price. Deal prices may not rank in the same order.
All early temperatures based on average high temperatures.
Have a comment or question about this article? You can contact us on Twitter or Facebook.
Sign up. Be inspired. Travel.
Subscribe now for hand-picked holiday deals, inspiration and the latest travel tips, straight to your inbox.