November 23, 2022

May weather in the UK can be a bit hit-and-miss. However, there are lots of enticing places to head to if you're looking for some sun but prefer milder temperatures to those in the peak summer months.
Here we reveal ten of the top May sunshine hotspots that should be on your radar.


1. The Canary Islands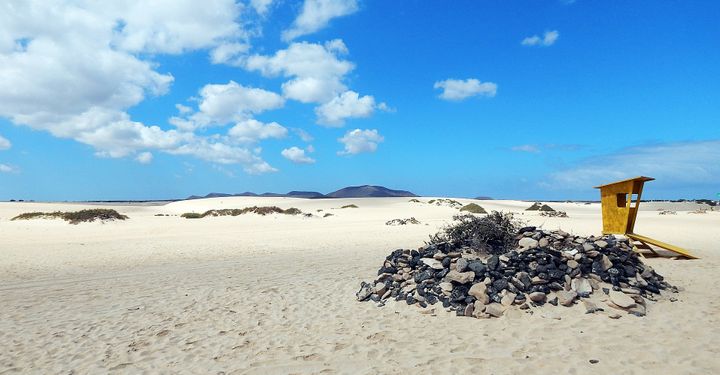 Gran Canaria? Tenerife? Or would you prefer Fuerteventura? With seven great islands to visit in the Canary Islands, you'll be spoilt for choice! The great thing about the Canaries is its year-round sunshine, thanks to its location off the North African coast. In May, temperatures can reach the high twenties, but tend to average around 22C.
There's plenty to do on the islands, too. If you're feeling energetic, the Ironman Festival takes place in Lanzarote in May, or you could visit Teide National Park in Tenerife and hike up Spain's highest peak.
Prefer to relax? There are plenty of beaches to flop on by day and numerous excellent restaurants to be wined and dined in by night.


2. The Balearic Islands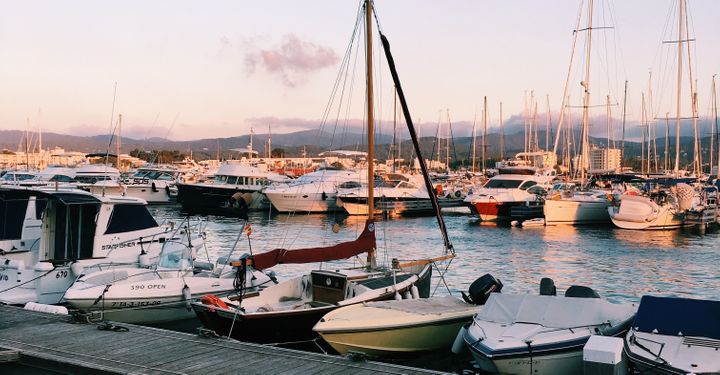 Similar to the Canary Islands, the Balearics have lovely temperatures all year round, and in May, the temperature heats up to around 20C. It's also a great time to visit if you'd prefer to avoid the summer crowds.
Majorca is best for sandy beaches, while if you're after nightlife, the party season picks up in Ibiza this month. Alternatively, if you're after a quieter destination, Formentera is great for families and couples.


3. Malta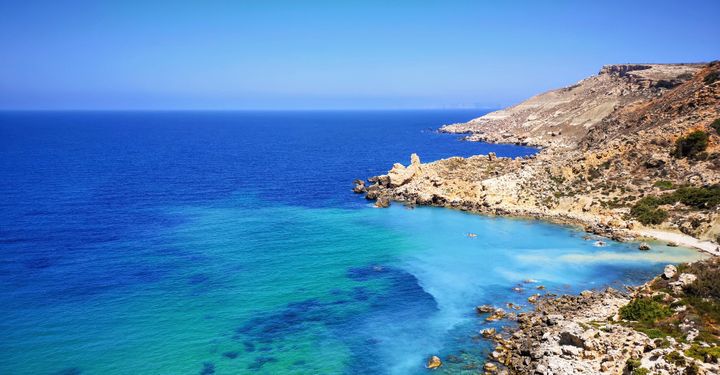 Malta is an ideal May holiday destination with average temperatures of around 20C and very little rainfall. And it's distinctive, rugged coastline is packed with hidden coves for you to discover, whether you're lacing up your hiking boots for a day-long wander or heading below the waves on a wildlife-spotting scuba diving adventure.
What's more, your outdoor activities will feel much easier in May compared to the hot summer months. Result!


4. Crete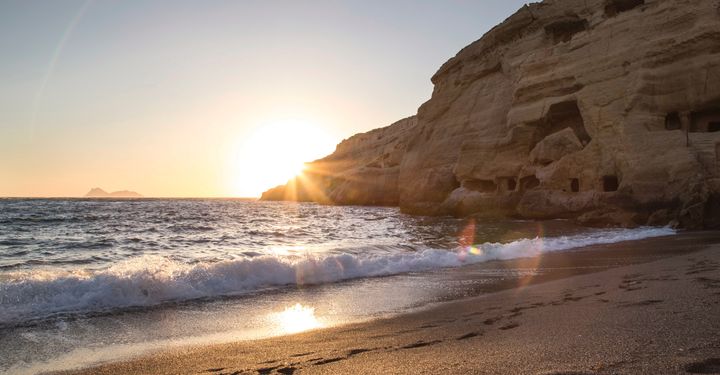 Classed as a summer month by the locals, May is a lovely time of year to visit Greece. The island of Crete actually stays the hottest for the longest time of any Greek island (from April all the way through to November) but May's temperature averages a pleasant 24C.
This makes it a far more comfortable time of year to explore the sights of Crete – think the spectacular Samaria Gorge and the ancient Minoan cities of Knossos and Phaestos – while still being hot enough to relax on the beach and take a dip in the sea.


5. Turquoise Coast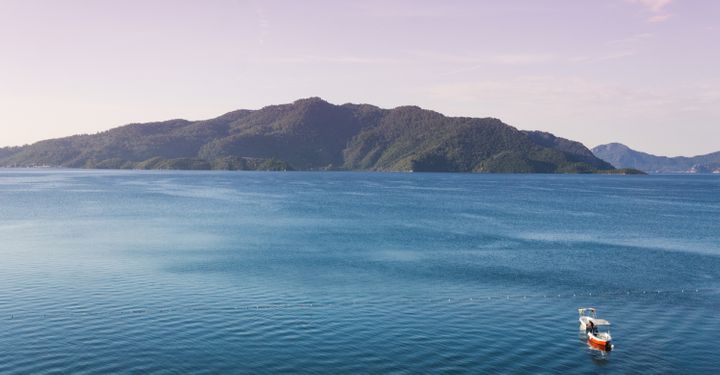 With mild temperatures touching the 20s and a lack of crowds, May is a delightful time to experience Turkey's glorious Turquoise Coast.
The coast is dotted with beautiful Blue Flag beaches and idyllic little coves. Meanwhile, the Blue Lagoon at Olu Deniz is one of Dalaman's most famous attractions. Or you could take a cleansing dip in the mud baths of Dalyan.


6. Las Vegas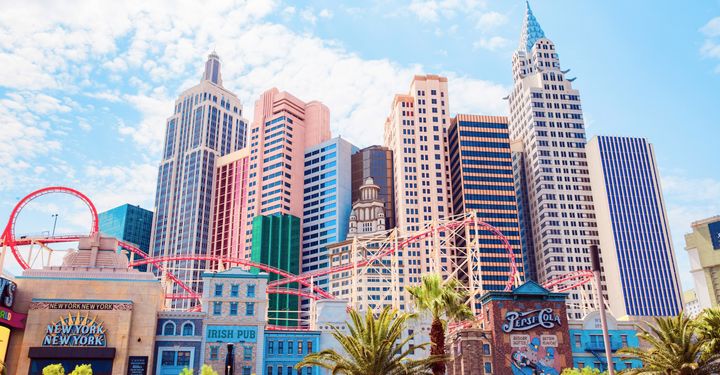 Las Vegas' desert location means that peak July temperatures can rise to a sweltering 41C. May's temperatures, on the other hand, hover around the mid-20s, making it a much more comfortable time to patrol the Strip, or take a day trip to the nearby Grand Canyon.
And, even if you find 25C a bit too hot, Sin City's famous casinos are air conditioned to blissfully cool levels.


7. Algarve, Portugal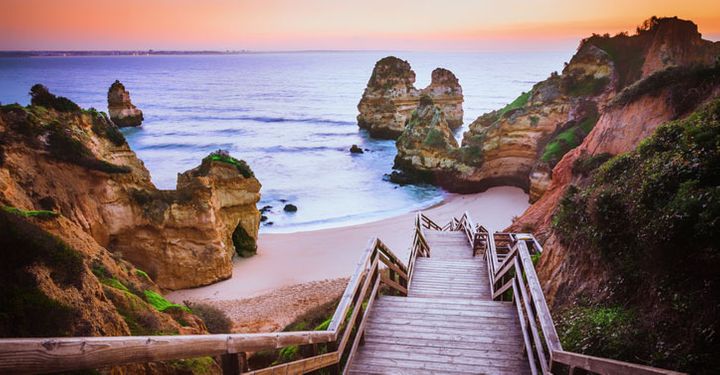 On the southern coast of Portugal, the Algarve is a beautiful holiday destination and May is a great time to visit. With an average temperature of 18C and occasional highs of 25C, relaxing on a sandy hidden cove is a must.
Albufeira is the main holiday spot in the Algarve with lively bars, clubs and restaurants, but if you prefer a quieter getaway, Olhos d'Agua is more traditional and laidback than its partying sister town.


8. Spanish Costas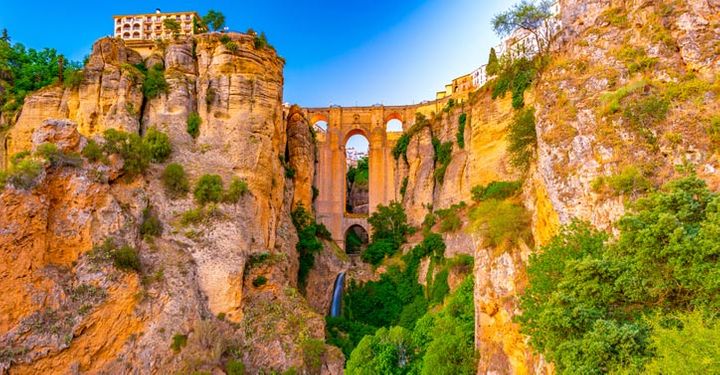 The Spanish costas enjoy typical Mediterranean climates. The Costa del Sol is a popular holiday destination among Brits – especially in the summer months – but spring is actually a great time to visit. The days are sunny and warm, with average temperatures of around 19C, and rain is highly unlikely. Days can be spent lounging on the beach, but if you get tired of that, head to the famous Alhambra Palace in the Moorish city of Granada.
Similarly, the Costa Brava is warming up at this time of year, and with its beautiful and rugged coastline to explore, it's well worth considering a break here. However, bear in mind that the evenings can be a little cooler due to its mountainous location, so pack a light jacket just in case.


9. Dubai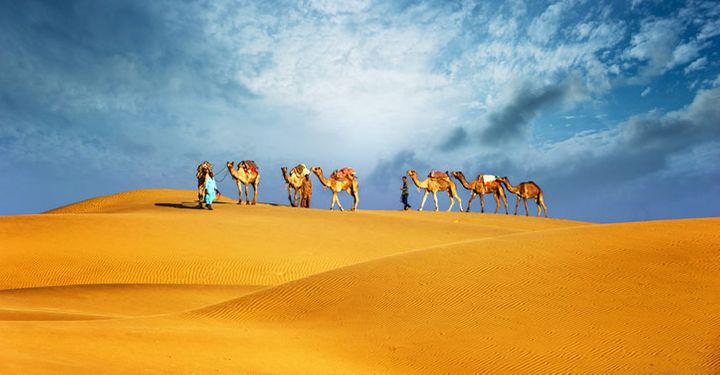 Dubai is absolutely sizzling in the summer, with high temperatures pushing the 40C mark. And while it's still hot in May (average temperatures of around 31C), it's considerably cooler than July and August.
The emirate has a long coastline of beaches with some gigantic waterparks to cool off in. And, in terms of price, cheap deals drive Brits to Dubai in droves year after year.


10. Florida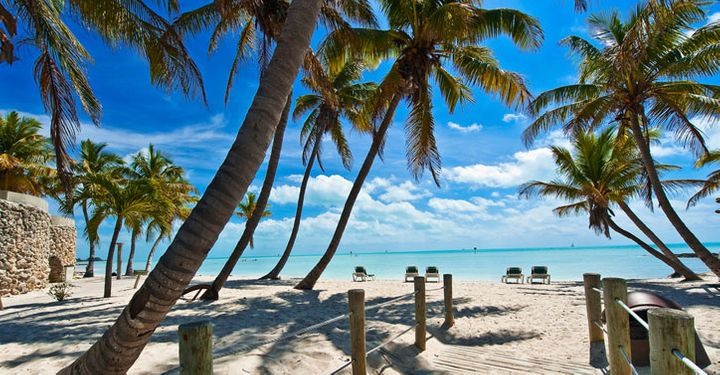 If you want somewhere even hotter, Florida is worth considering. Temperatures are on the up in May and average around 25C, but it's not too hot for walking around the theme parks. Although tropical storms can occur, these rarely last longer than a few minutes and can often be a welcome relief when the heat becomes too intense.
Head to Orlando to enjoy the rides at Walt Disney's Magical Kingdom and Universal Studios or take a trip to Miami to see the Art Deco district of the city. Alternatively, you might want to head to Florida Keys to enjoy snorkelling and diving or simply relaxing on the beach.


Have a comment or question about this article? You can contact us on Twitter or Facebook.