10 Of The Best Spring City Breaks
The 10 best value city breaks this spring
March 1, 2019
(Updated February 26, 2020)
There really is nothing quite as magical as a sun-dappled European city decked out in its spring finery.
So book a spring city break, pack your bags, and jet off for coffees at pavement cafes, hand-in-hand strolls on bustling riverbanks, and the buzz of a brand new city sharing its secrets.
You don't even have to worry about dipping into those summer-holiday savings, as these great-value spring city breaks are designed to be easy on the bank balance.
So, how about it? Fancy hopping on a plane and landing at one of these tempting (and good-value) city destinations this spring?


1. Barcelona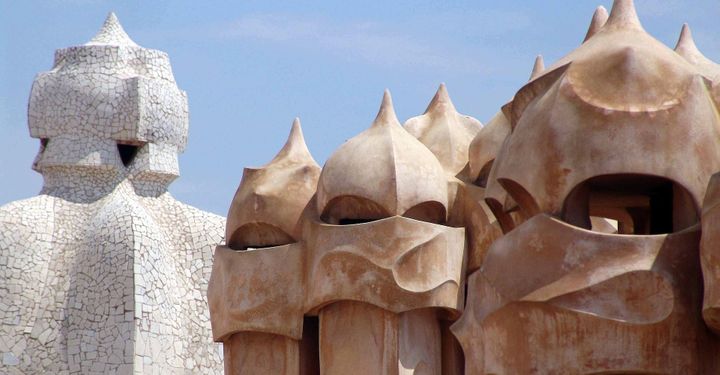 Barcelona's parks, of which there are plenty, are an absolute delight in spring, as flowers bloom and new life floods into every corner, from bud to branch. See Parc Guell, the gardens of Montjuic, or Parc de la Ciutadella, which is also home to waterfalls and a boating lake.
Late spring heralds festival season too, so time your break right and you could be in for treats of the musical, cultural and dancing varieties.
With steadily climbing daytime temperatures in the twenties and attractions such as the Sagrada Familia and tours of Camp Nou – home stadium of FC Barcelona – spring is a great time to visit.


2. Athens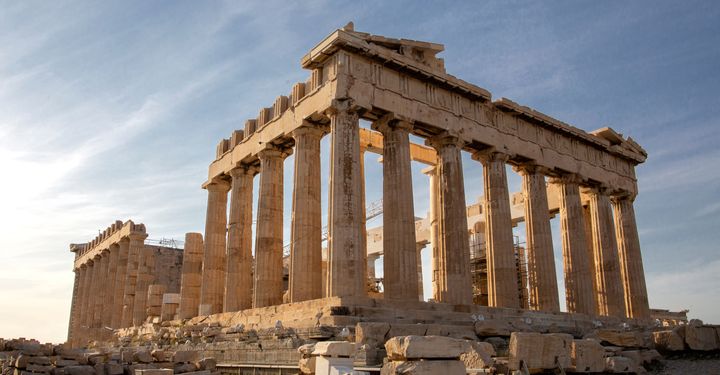 Often overlooked as a city-break destination, the Greek capital is lovely in spring, with daytime temperatures creeping into the low-twenties in May and plenty of sunshine.
The Acropolis is a much more hushed attraction in the spring months, before summer visitors swarm, and there will be far fewer tourists creeping into your shots of the Parthenon.
If history and culture rank highly on your city-break wish list, Athens is definitely worth a look. Highlights include the lively streets, cafes and restaurants of Plaka; the Panathenaic Stadium; and the Grand Promenade: a pedestrian walkway that connects some of the city's most important ancient sites.


3. Berlin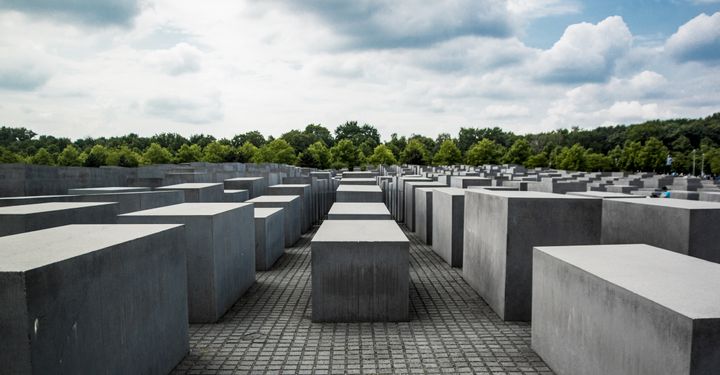 Once thought of only for its dividing wall, Berlin now pulls in city-break visitors with all sorts on their mind. Lovers of history are entranced by Berlin, party animals can really let their hair down in some of Germany's hippest hangouts, while families and couples flood social media with snaps of their visits to parks, cafes and attractions.
Some of the best things to see in Berlin include the five art collections of Museum Island, the zoo and park of Tiergarten, and the pop-ups and food stalls at Markthalle Neun.
A more sombre icon of the city, the Holocaust Memorial is close to Brandenburg Gate.


4. Budapest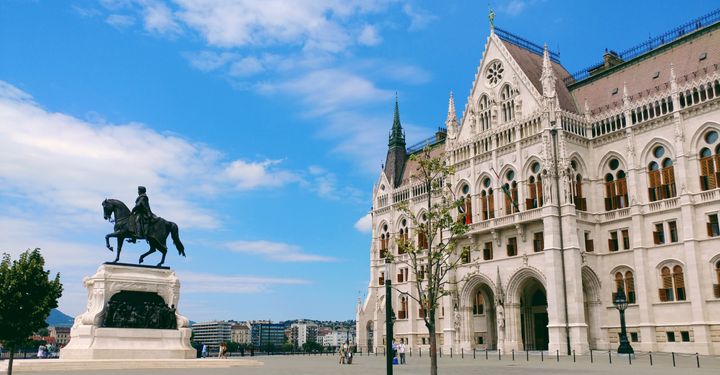 With average daily temperatures a few degrees above London and hot springs to dive into, there's a warm welcome in the Hungarian capital of Budapest when you book a last-minute city break this spring.
Hearty traditional dishes such as goulash and lángos team with robust national wines, with names like Bull's Blood, to make sure your stomach gets the greeting it deserves, while the historic grand cafés whip up slightly more delicate foodstuffs.
Must-do experiences in this city on the Danube include time in one of Budapest's thermal baths, a visit to Buda Castle, and boutique shopping in Belváros.


5. Dublin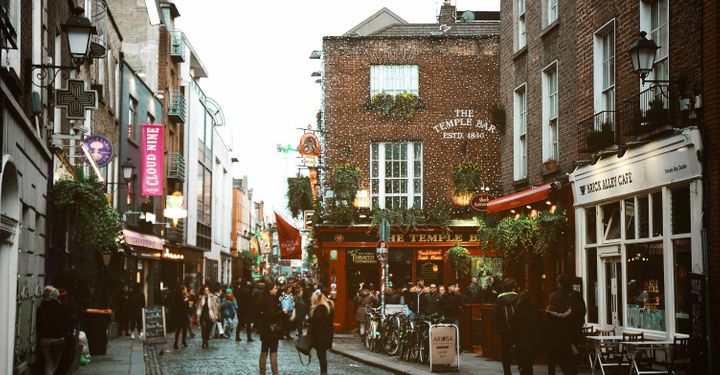 The fair city on the Liffey is the twinkle in the eye of the Emerald Isle. Known for its lively nightlife, Dublin by day is just as captivating.
Spring is a great time to visit Dublin. Every Irish person will tell you that spring enjoys some of the most settled weather, even if temperatures don't reach average summer highs of around 20C. In fact, May is one of the sunniest months of the year. Sporting events and the festival season are kicking off, and the city's plates fill with freshly-plucked seasonal produce.
If you haven't been before, attractions to tick off include Trinity College, Dublin Castle, Phoenix Park, the Guinness Storehouse and, of course, Temple Bar.


6. Nuremberg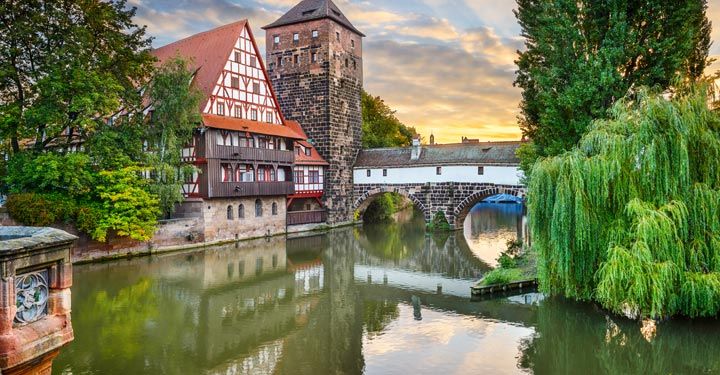 The Bavarian beauty of Nuremberg clearly has high hopes for a long and hot summer: the city beach – a manmade oasis of white sand, deckchairs, bars, Bedouin tents and a pool – opens at the end of April. Jet off soon, keep everything crossed for sunshine, and then plunge those bare toes into the Old Town beach.
Fly to Germany on the first weekend in May and you could also enjoy Nuremberg's annual Blue Night: a feast of light shows, modern art, music and lively performances.
Year-round attractions in medieval Nuremberg include the Imperial Castle, Hangman's Bridge, and the Ehemaliges Reichsparteitagsgelände (former Nazi Party rally grounds), a moving reminder of the horrors of the past.


7. Prague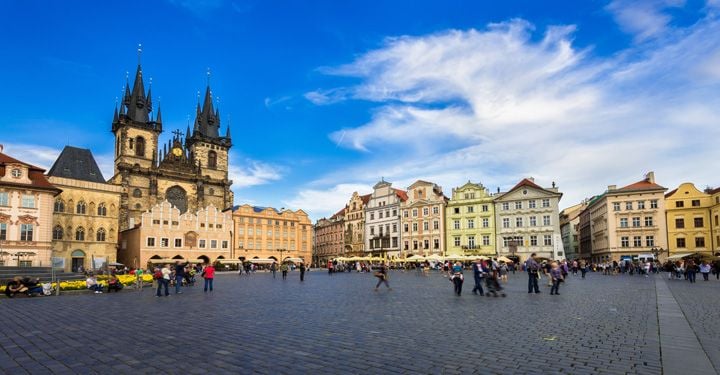 A beguiling mix of old-Europe splendour and modern ambition, cheap beer and traditional cafes, city breaks in Prague can be taken just how you like them, whether that's lively and loud or cultured and quiet.
With the last of winter's snow melted between the cobbles of Old Town and off to join the mighty Vltava River, the weather can still be a little unpredictable during a Prague spring. But who cares when you can duck into toasty bars between sightseeing adventures?
Events worth being there for include Prague Spring International Music Festival, which runs between May and June in 2020. Venues around the city, including churches and palaces, host cultural performances for thousands of enrapt visitors.


8. Rome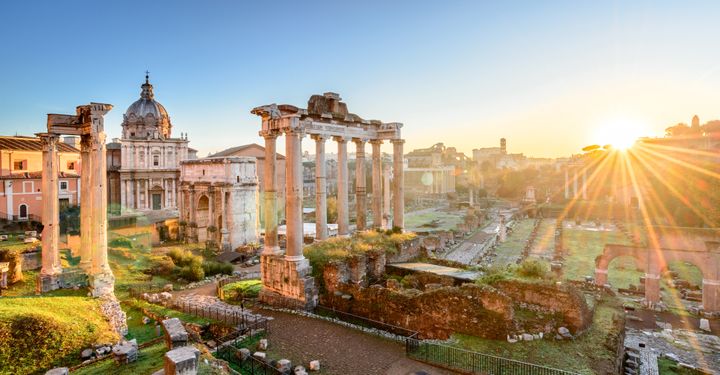 It can be too easy to dismiss Rome as one of the more expensive city-break destinations in Europe. And while it's true that some of the Eternal City's best hotels command top rates with their incredible views, indulgent spas and chic bars, there is plenty of choice when it comes to mid-range and budget accommodation. Plus, flights to Rome can be an absolute steal.
You also don't need to fork out much while you're there (as long as you avoid tourist-trap cafes and restaurants).
See the big attractions, such as the Colosseum, the Trevi Fountain, the Pantheon and Vatican City, paying only to enter the Colosseum, and then get off the tourist trail, checking out the restaurants of the cool Trastevere neighbourhood, or simply wander away from the main sights and find a place packed with locals – it's certain to be good.


9. Valletta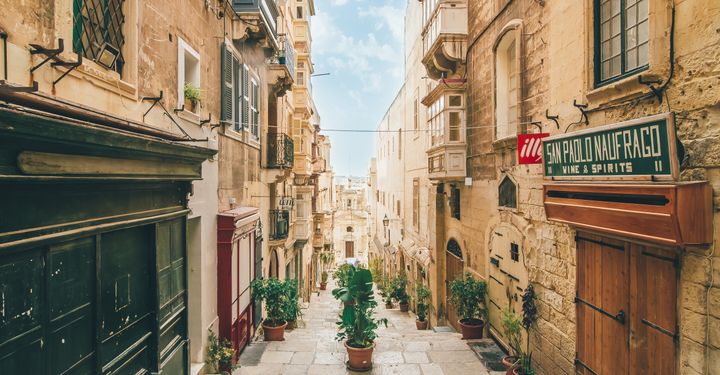 As a former European Capitals of Culture, the capital of Malta has had a mini makeover.
Summer is certain to be busy within the fortified walls of this honey-hued city, where each narrow street leads the way towards a monumental building or two, spectacular gardens and sparkly views of the Mediterranean Sea, so come in spring and enjoy a more hushed break in Valletta.
Don't miss St John's Co-Cathedral, the National War Museum and the Upper Barrakka Gardens. And don't forget, Valletta is the southernmost capital in Europe, so pack a t-shirt or two.


10. Krakow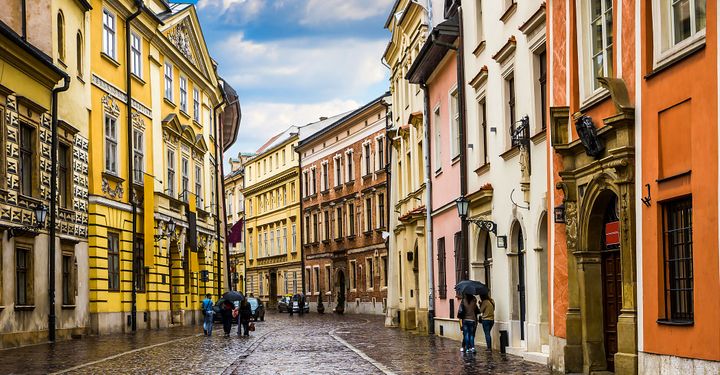 One of the cheapest city-break destinations on our list (and they're all excellent value), the Polish city of Krakow is perfect for those looking for a few days of history, culture and good food on a tight budget.
The main spaces of Krakow – the glorious medieval Main Square (Rynek Glowny in Polish), the Cloth Hall, and Wawel Castle, which perches on the banks of the Vistula River – fill with visitors in summer. Arrive in spring and see the best bits of Krakow minus the throngs of July and August.
Wawel Castle is a must-see attraction. There are sumptuous gilded staterooms as well as a cave, known as the Dragon's Den, where the thick air swirls with tales of legendary monsters.

Have a comment or question about this article? You can contact us on Twitter or Facebook.