March 10, 2023
By Anna Hardy
Shakespeare called it 'fair Verona' and he wasn't wrong. With enchanting streets, rolling vineyards, and bags of old town charm, Veneto's largest city has just as much romance as its iconic neighbour – with a fraction of the crowds.
So if you're seeking an alternative Italian city break this year, here's why Verona should be on your radar.
The city oozes romance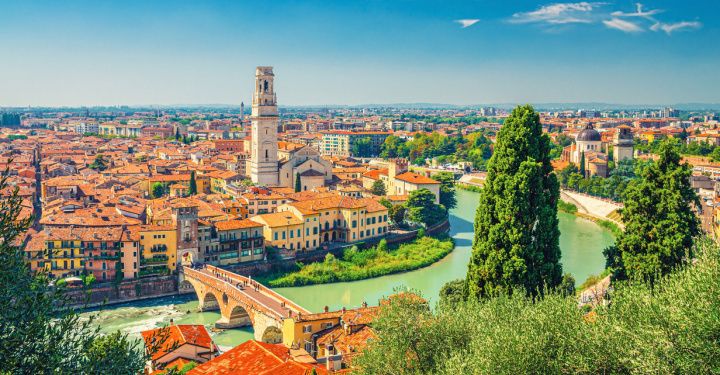 It's impossible not to fall in love with Verona's beauty. Even a brief encounter will leave you smitten with its warm nature, cobbled lanes and romantic stone bridges that arch between its idyllic riverbanks.
Immerse yourself in the city's charisma from its charming old town. Foodies will be seduced by large helpings of potato gnocchi and generous scoops of gelato, while art lovers can lose themselves in the Italian avant-garde paintings at the Gallery of Modern Art. After dark, take an evening stroll along the Ponte Pietra bridge, soaking up the views of Castel San Pietro, softly aglow by the streetlamps.
And if the city's beauty alone doesn't capture your heart, visit the Well of Love. The ancient stone well has its own tragic love story and is now a popular wishing well.
Its architecture steals the show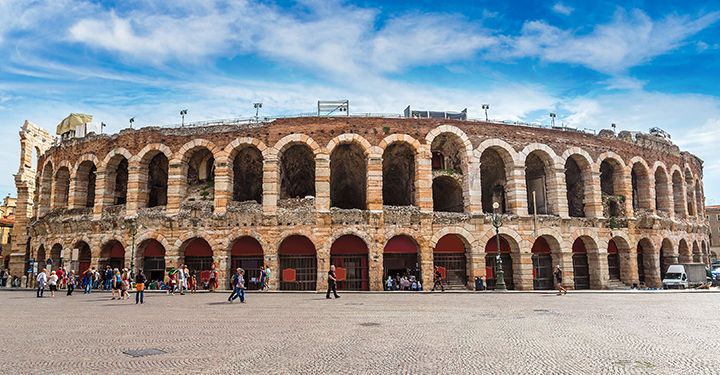 Recognised as a UNESCO World Heritage Site for its 2,000-year history, Verona gives Rome a run for its money when it comes to must-see architecture.
Taking pride of place at the heart of the city is its impressively preserved Roman amphitheatre. The 1st-century open-air arena predates the Colosseum and hosted gladiator fights back in its heyday. Set aside some time to admire the rose-tinted marble structure and get a spectator's view from the top.
Elsewhere, visit the castle walls and almighty bridge of Castelvecchio – a former military fortress turned medieval museum. Climb your way to the top of the Torre dei Lamberti, Verona's 84m-high (275ft) watchtower, or gaze in awe at the ornate vaulted ceiling of the city's largest church, Basilica di Sant'Anastasia.
You can take your pick of piazzas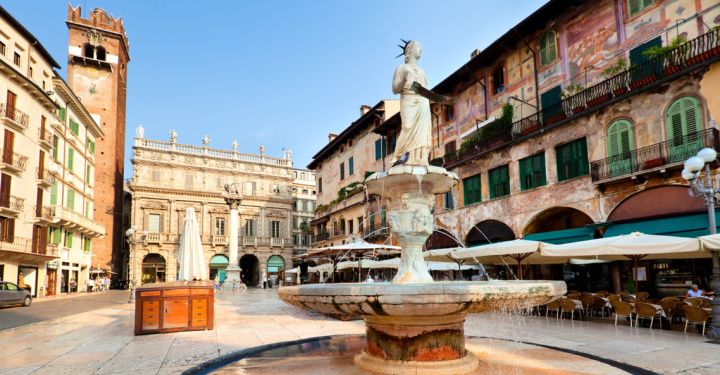 Whether you're seeking shops, top restaurants or laidback cafes, there's sure to be a piazza in Verona that ticks all your boxes.
Fringed by frescoed buildings, souvenir-filled market stalls and alfresco dining, the city's central square, Piazza delle Erbe, is easily the most popular. Its neighbour, Piazza dei Signori, is the quieter option, where you'll find the former city council chambers, Loggia del Consiglio, and the wonderful red and white stoned facade of the former palace, Palazzo della Ragione.
Piazza Bra is the go-to for coffee shops, horse-and-carriage rides and prominent buildings (including the amphitheatre), while the famous flea market and stunning Basilica are worth a visit over at Piazza San Zeno.
It's the setting of a Shakespearean icon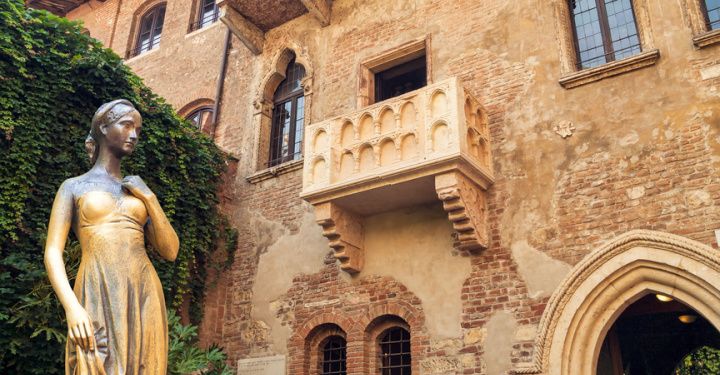 It might be a work of fiction, but the legendary love story of Romeo and Juliet has had real influence in Verona. The strongest tribute to the literary masterpiece can be found at Casa di Giulietta. The house, complete with a courtyard and the famous balcony, sets the scene of where Romeo first courts Juliet.
Love-struck fans can snap a selfie with the bronze statue of Juliet and leave their own love note attached to the courtyard walls. The house itself holds a museum of related exhibits and includes a gift shop filled with romantic merchandise.
You can also visit Juliet's tomb inside the underground crypt of the church of San Francesco al Corso, where the empty stone sarcophagus symbolises the heroine's tragic fate.
There's world-class wine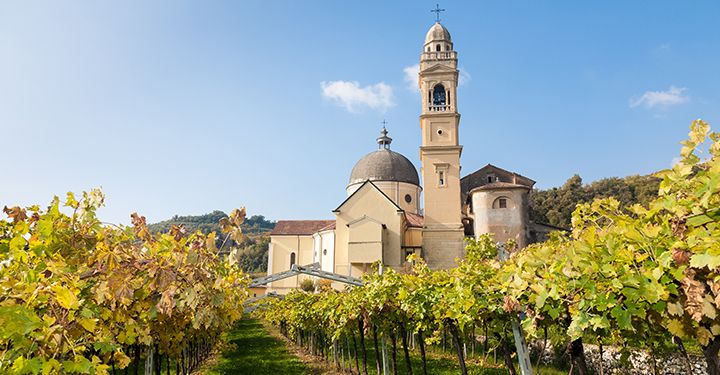 Home to several historical wine regions such as Valpolicella, Soave and Bardolino, Verona produces some of the finest wines in northern Italy. Among the most famous is Amarone – a rich, full-bodied red.
You can enjoy your share of samples in many of the city's restaurants and bars, but a wine tasting tour is the best way to treat yourself. The Serego Alighieri Estate is Valpolicella's oldest (and arguably the most beautiful) winery and offers tastings and tours of the historic vineyards. Alternatively, a guided tasting at the Giuseppe Quintarelli winery is a dream-worthy experience for any wine connoisseur.
Plan to visit in April if you want to catch Verona's Vinitaly Fair, the world's largest wine fair and celebration of the trade.
It has glorious green spaces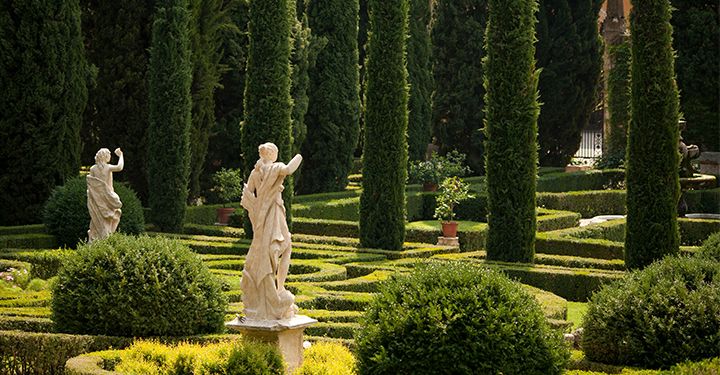 If you thought Verona couldn't get any more romantic, wait until you see its outdoor scenery.
Top of your list should be Giardino Giusti. Open to the public since 1591, it's one of the best Renaissance gardens in Italy. Home to towering cypress trees, a maze of sculpted hedges and gorgeous landscaped lawns and peppered with stone statues, water fountains and intimate gravel pathways, visits here are sure to transport you back in time. Enjoy peaceful strolls in this inner-city haven and admire the views from the stone-column pavilion, nestled away in one corner of the Sacred Wood.
Elsewhere there are numerous parks perfect for sunny strolls and picnic-filled afternoons such as Parco delle Colombare, or for outdoor adventuring, wander north into the lush hills of Torricelle.
Opera is renowned here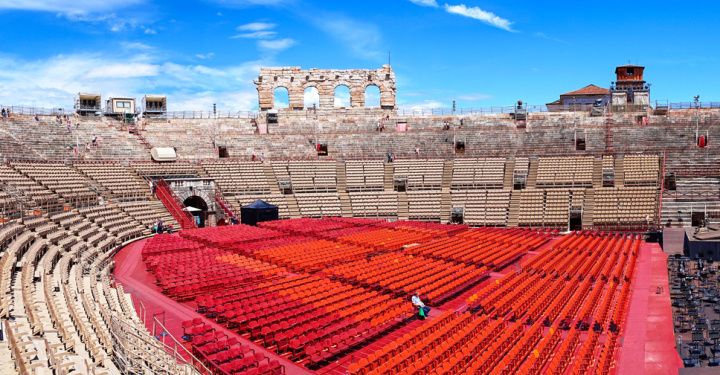 The city's biggest event of the year is the summertime Verona Opera Festival. Held at the amphitheatre, the arena transforms with modern staging and seating to create an outstandingly atmospheric venue, with popular operas such as Giuseppe Verdi's Aida and Franco Zeffirelli's Carmen on the programme.
Even without a ticket, you can still enjoy a night at the opera at other prestigious venues such as Teatro Filarmonico. The ornate, 18th-century theatre offers a selection of operas, operettas and concerts throughout the year, alongside ballets and musical orchestras.
Italy's other highlights are a day trip away
Located just 45 minutes from Lake Garda, a day out to one of its pretty towns is easily on the cards from Verona. Head to Sirmione to see the picturesque fortress of Scaligero Castle, take the cable car to the top of Monte Baldo for panoramic countryside views or enjoy theme park thrills with all the family at Gardaland.
If you're happy going a bit further afield, the incredible Dolomites lie a few hours to the north, while an hour's journey south on the Frecciargento speed train will bring you into Bologna – a must-visit for foodies.
For big city sights, explore the incredible churches, art galleries and famous fashion houses of Milan, approximately two hours west. And, of course, the iconic canals and intricate alleyways of Venice can be reached in just over an hour by train too.
Have a comment or question about this article? You can contact us on Twitter or Facebook.