Alternative Italian city breaks: 10 cities to visit after Rome
Updated April 4, 2023
Published October 4, 2019
Rome is one of the world's greatest cities, but it's just a curtain-raiser for the rest of Italy. There are so many other fascinating cities scattered around the country where you'll discover all the regional variations in Italy's superb cuisine, culture and landscapes. If you're looking for ideas of where to take a city break in Italy, start with a few of these.


1. Bologna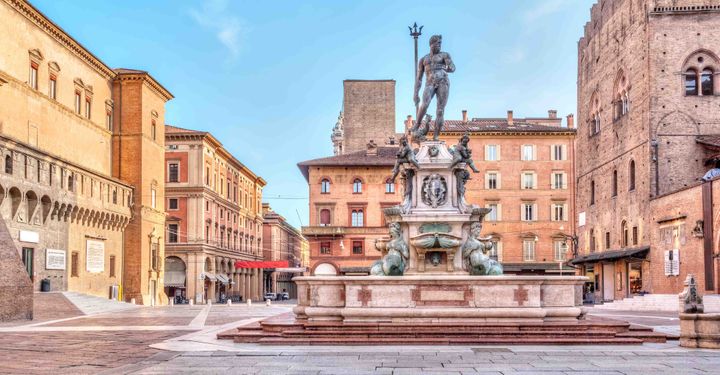 Often overlooked in the dash to reach Florence or Venice, Bologna is one of Italy's most appealing cities. You won't go hungry in the home of tortelloni, lasagne and tagliatelle al ragù bolognese (which has nothing to do with the made-up dish of spaghetti bolognese).
Follow the almost 40km (24 miles) of porticoes that wind through the historic centre and lead you to the splendid Piazza Maggiore. Just off the square is the medieval Quadrilatero district, full of food market stalls and convivial cafés.
Work off the pasta with a walk up the Torre degli Asinelli, one of the city's landmark medieval towers. The views are worth the 498 steps. Tickets start from €5.


2. Turin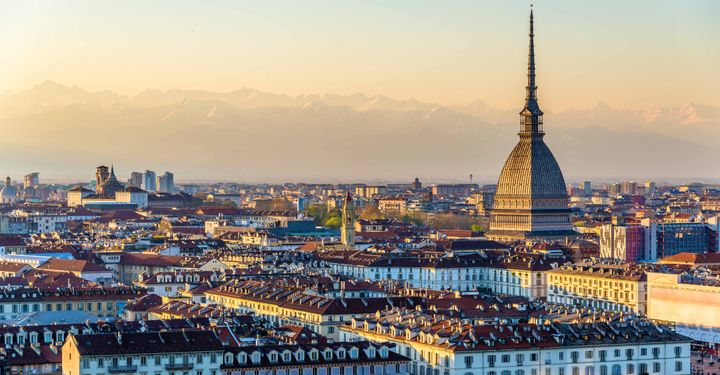 Turin has a decidedly regal air about it. Set against the snow-capped peaks of the Italian Alps, you'll find UNESCO-listed Savoy palaces overlooking broad piazze (squares), elegant boulevards lined with baroque architecture and arcaded streets filled with swish boutiques and grand old coffeehouses.
There are plenty of green spaces too, with large landscaped gardens along the banks of the River Po. Fans of The Italian Job can visit the famous rooftop test track at the old Fiat factory, now redesigned as the Lingotto entertainment and shopping complex.


3. Genoa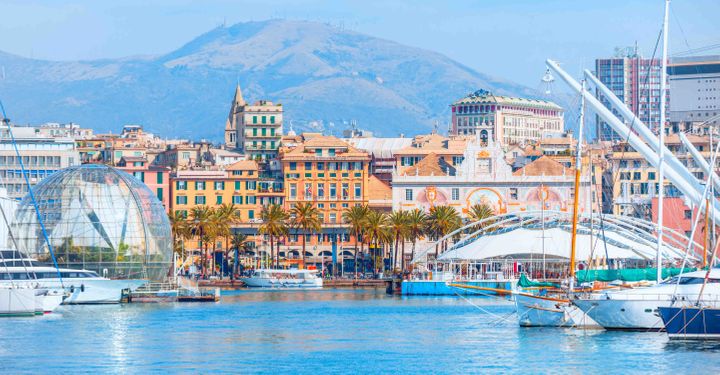 While visitors to Liguria usually head straight to Cinque Terre or Portofino, the regional capital is worth stopping in for a few days of fabulous food and culture. Get your fill of pesto and focaccia in Genoa, home of both of these delicious Italian staples. You'll find plenty of hole-in-the-wall cafés squeezed into the Centro Storico, where medieval alleyways called caruggi invite aimless wanderings.
It's a hilly city, made easier with lifts and funiculars. Take the Art Nouveau lift up to Spianata Castelletto for views of the city and the sea, before heading down to the revamped Porto Antico for its buzzing bars and restaurants.


4. Naples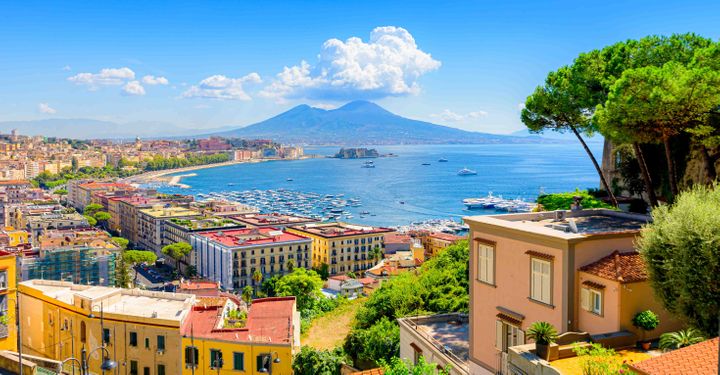 More than just a jumping-off point for trips to Pompeii, the Amalfi Coast and Capri, Naples has a raffish charm of its own. Its atmospheric streets hum with energy, entirely at odds with the dignified air given off by the city's baroque palaces and castles. And then there's the food, of course – part of the fun is going on the hunt for Italy's best pizza and Neapolitan pasta dishes including spaghetti alle vongole (with clams).
Soak up the seaside ambience of the Lungomare promenade before exploring the streets made famous in Elena Ferrante's bestselling 'My Brilliant Friend' novels.


5. Catania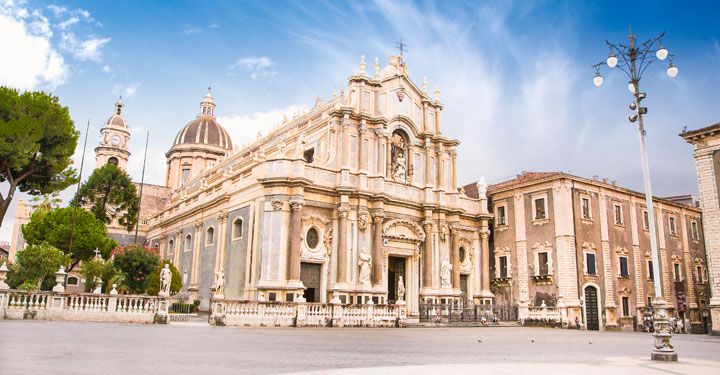 The constantly smouldering Mount Etna – the highest active volcano in Europe – towers over Catania, adding a sense of drama to this lively UNESCO-listed city. Among its many baroque palaces and charming piazzas, fantastically chaotic scenes play out each morning. At the at the fish market, La Pescheria, stallholders play their boisterous part in an unlikely street theatre, hawking their catches of the day, while in the lesser-known Piazza Carlo Alberto market, colourful fruit and veg jostle for attention among stalls laden with clothes and kitchenware.
When you want a break from the city, chill out on the 18km (11 miles) of sandy beach that stretches along Catania's southern side.


6. Palermo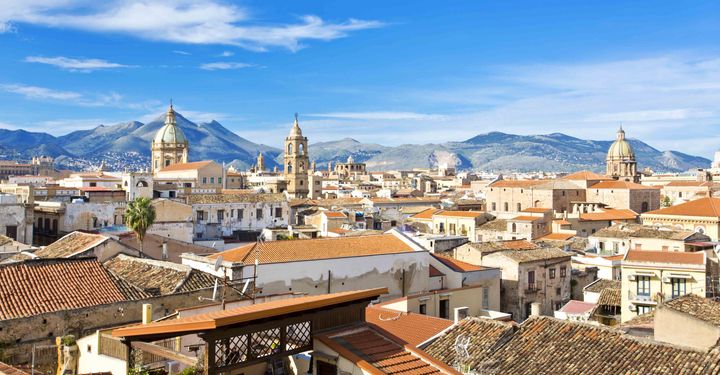 Sicily's capital has an intoxicating mix of cultures thanks to its former rulers, the ancient Greeks, Romans, Byzantines, Arabs and Normans. It's found in everything from architecture to the street food that has become one of Palermo's major draws.
For an exotic foodie city break in Italy, check out the Arab vibe in the souk-like food stalls at Mercato del Capo. In the Kalsa quarter, food becomes a spectacle as giant barbecues grill fresh calamari, fish and prawns. Once you've explored the streets and palaces, take the bus to the sandy beach at Mondello just up the coast.


7. Milan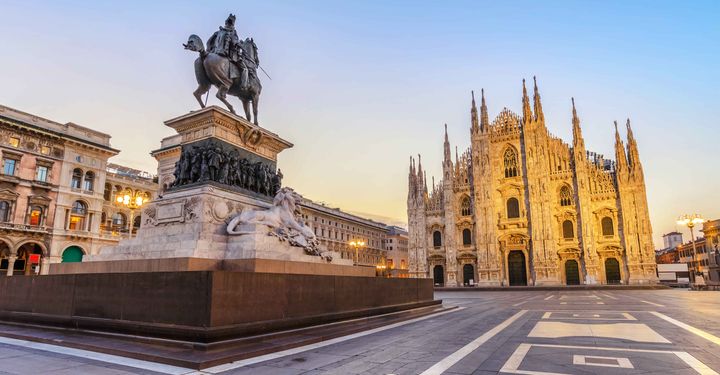 Italy's style capital is smart and classy, with arty districts complementing its superior shopping. Marvel at the magnificent Duomo and the chic boutiques of the glass-domed Galleria Vittorio Emanuele II, then head to the Navigli district around the Darsena marina. Here, towpaths in the 17th-century urban waterway network are filled with vibrant cafés and artists' studios.
Milan isn't all about shopping and gallery-gazing, though. It's the undisputed king of the aperitivo – that wonderfully civilised habit of offering copious amounts of gorgeous free snacks during your early evening drink. Just graze at your own peril – it's all too easy to forget to save room for dinner!


8. Perugia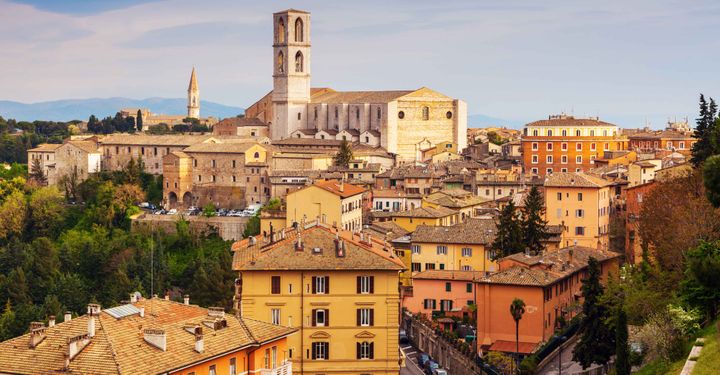 For a city that's so steeped in history, Perugia has a young soul, thanks in part to its huge university population and its year-round line-up of festivals. If you have a sweet tooth, October 13 - 22 will see the massive chocolate festival, Eurochocolate, return for its autumn edition. During July, music fills the piazze for the Umbria Jazz festival.
Within its historic centre, meanwhile, is one medieval marvel after another, along with 15th-century palaces and sprawling squares (Piazza IV Novembre is at the heart of it all).


9. Parma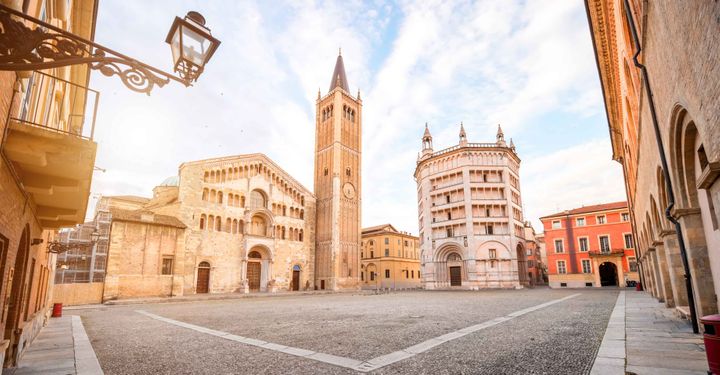 There's ham and cheese, and then there's prosciutto di Parma and parmigiano reggiano. Both come from this handsome city west of Bologna, where food is as embedded into the culture as Parma's opulent opera house and its magnificent Romanesque cathedral.
Like Milan, the aperitivo hour is an important part of day, as is the early evening stroll known as the passeggiata. Do both along Strada Farini, where inviting cafés are squeezed in among arcaded ochre-coloured townhouses.


10. Trieste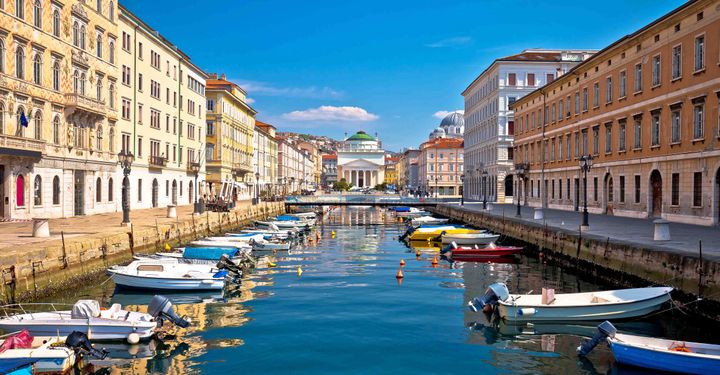 Quirks of history and geography make Trieste one of the most multicultural cities in Italy. Here, the Austrian, Italian and Slavic worlds mingle in its architecture, food and customs.
Explore the narrow streets of the medieval old town starting at the hilltop Castello di San Giusto, near the ancient Roman Forum. Then, wander down to the enormous Piazza Unità d'Italia, a worthy rival to Venice's St Mark's Square.
For an altogether different vibe, head to the Borgo Teresiano district. Created by the Habsburgs when Trieste was a major seaport in the Austro-Hungarian Empire, you'll find a surprising harmony of religious buildings from the Serbian Orthodox Chiesa di Santo Spiridione to the Catholic Chiesa di Sant'Antonio Taumaturgo.


Have a comment or question about this article? You can contact us on Twitter or Facebook.