Updated August 4, 2023
Published April 6, 2021
Italy is very good at keeping secrets: you don't have far to go before you stumble upon a town or a village that has managed to escape the tourist trail. For your next trip, think about one of these Italian towns that are still off the radar.


1. Scilla, Calabria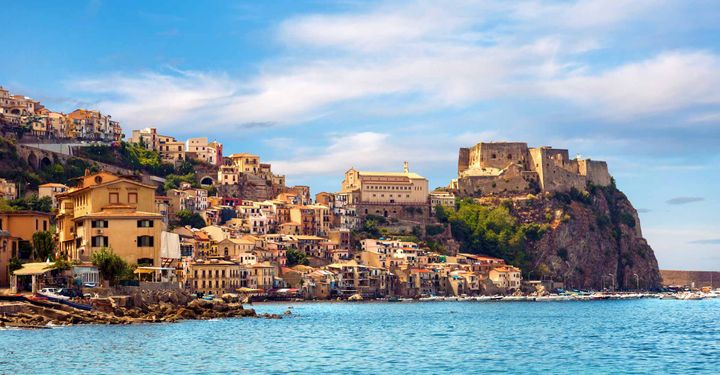 Looking at Scilla's pastel-coloured houses that rise above its sheltered sandy beach, you wouldn't know this coastal village played a gruesome part in ancient Greek mythology as the home of Scylla the sea monster.
This pretty fishing village on the toe of Italy is one of Calabria's loveliest and has a mythical beauty of its own. Lording over a rocky spur at the eastern end of the beach is a hulking great fortress, Castello Ruffo, where you can take in glorious views of the coast and even, on a clear day, the Aeolian Islands.
Just below the castle to the east is the atmospheric fishermen's quarter, Chianalea, and its lively seaside restaurants.


2. Modica, Sicily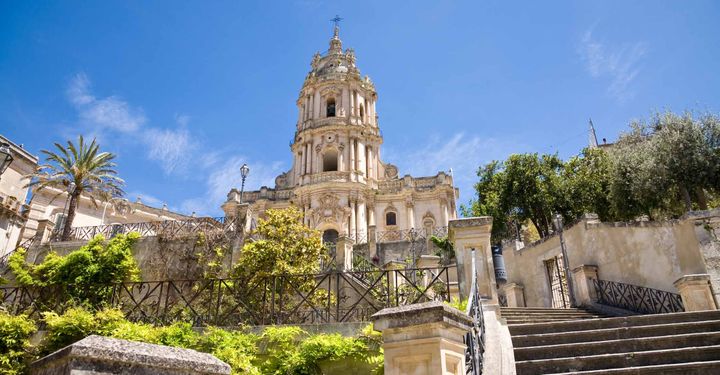 The first sight of Modica will stop you in your tracks. Rising steeply from the centre of the old town are two opposing sides crammed with baroque houses, palaces and churches – all defying gravity as they cling to the hillsides.
Running through the centre is Corso Umberto I, where you can savour one of Modica's claims to fame. It is Italy's capital of chocolate, and here the shops sell unique cioccolata di Modica – the only place in the country to produce this deliciously dark chocolate using ancient Aztec methods.
The town is also a handy base for exploring the other baroque towns of southeast Sicily including Ragusa, Noto and Siracusa.


3. Bressanone/Brixen, Südtirol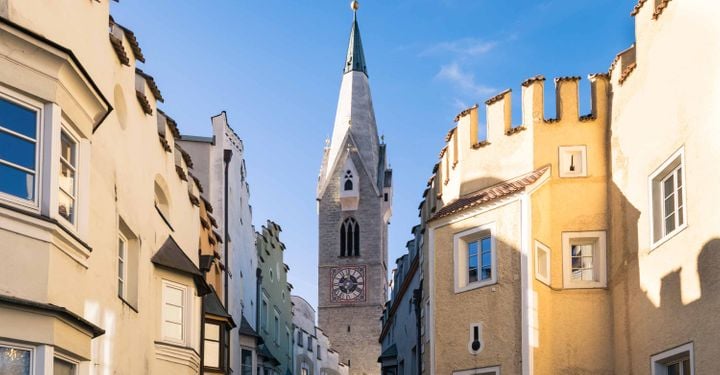 The twin names for this Südtirol town in the north of Italy give a clue as to its nature. Part of the Austrian Empire until 1918, Bressanone (in Italian) and Brixen (in German) has kept its Austrian feel in its architecture, language and food.
When you're not exploring its magnificent baroque cathedral and Renaissance art museums in the historic centre, you have the splendour of the UNESCO-listed Dolomites on your doorstep.
Even closer are the hiking trails around the Plose mountain range, a mere 7km (4.3 miles) away, where you can take in astounding views of those captivating Dolomites.


4. Orosei, Sardinia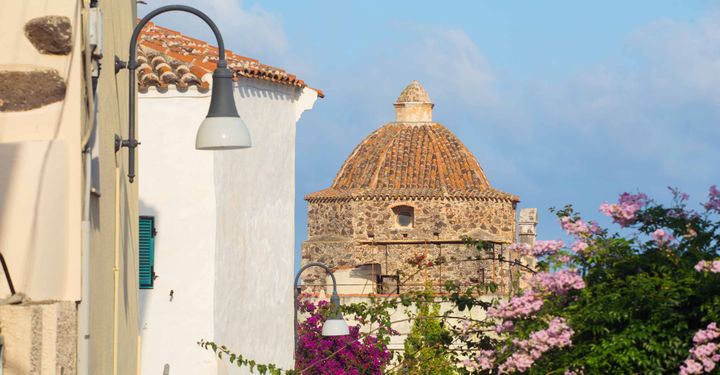 A world away from the glittering celebrity haunts of Costa Smeralda is little Orosei on the east coast of Sardinia. Its pleasant old town is a maze of cobbled lanes, medieval churches and intimate café terraces, and the whole area is ringed with orchards and marble quarries.
It's only a five-minute drive to the long stretch of sandy beaches at Marina di Orosei, with the narrow lagoons of Stagni di Cedrino sandwiched in between. There's about 10km (6 miles) of sands before the beach runs out, though if that's not enough room, some of Sardinia's other best beaches are about an hour's drive away.


5. Ostuni, Puglia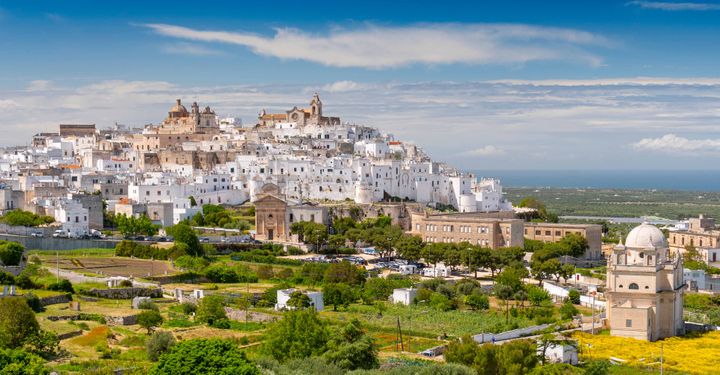 Even in a region known for its architectural quirks – namely the white conical houses known as trulli – Puglia surpasses itself with the hilltop town of Ostuni. Hugging three hills in Ostuni's old town is a snug collection of whitewashed houses that rise up like a sugar mountain. Within its winding medieval lanes is the beautiful cathedral that combines gothic, Byzantine and Romanesque architecture.
Once you've sampled Ostuni's chic restaurants and bars, drive through its surrounding olive groves (which make some of the region's best olive oil) and head to the nearby Adriatic coast. Take the road through the picturesque Dune Costiere Natural Park to reach the beach at Lido Morelli.


6. Pescasseroli, Abruzzo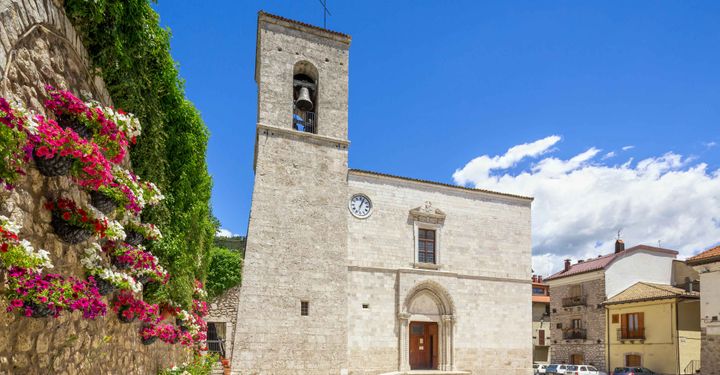 Anyone who loves a mountain – either to ski down in winter or hike at other times of the year – can indulge their love of nature in this small Abruzzo town southeast of Rome. You'll be surrounded by the wild beauty of the Abruzzo National Park, where you can hike by glittering lakes and through thick beech forests or go skiing in the compact winter resort just west of Pescasseroli.
The town itself is a pleasing, laidback place of low-rise pastel houses and convivial cafés, all sheltered by the forested mountains of the national park.


7. Noli, Liguria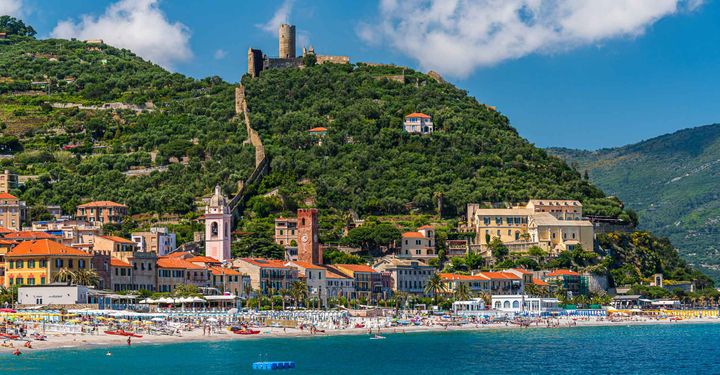 While most visitors to Liguria make a beeline for the eastern part of the region, home of tourist honeypots Portofino and Cinque Terre, there's the much quieter western side to be discovered. The small fishing village of Noli is surrounded by medieval walls and has a lovely beach in front where the fishermen still bring in their daily catch.
When you're not strolling along the beachfront promenade snacking on focaccia or wandering through the narrow lanes of the old town, hike up to the Castello di Monte Ursino for sweeping views of the village and the Mediterranean coast.


8. Volterra, Tuscany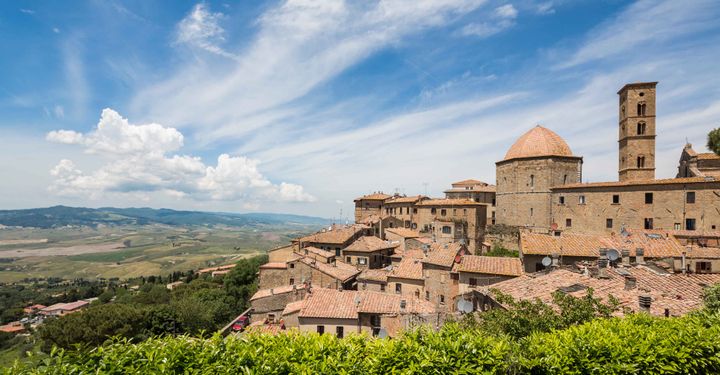 Volterra isn't really unknown, but it still often gets overlooked in favour of its busier Tuscan neighbours Siena, San Gimignano and Florence. This gorgeous hilltop town is rich in medieval and Renaissance architecture, from its ancient fortifications to the forbidding 13th-century Palazzo dei Priori, Tuscany's oldest town hall. Its 12th-century cathedral is just as impressive, as are the fascinating Etruscan and Roman ruins in and around the town.
The hiking in this part of Tuscany is superb, as you're in classic Tuscan rolling hills territory. Try the walks to the nearby hilltop village of Mazzolla before carrying on to the walking trails that weave through the Berignone Nature Reserve.


9. Ascoli Piceno, Le Marche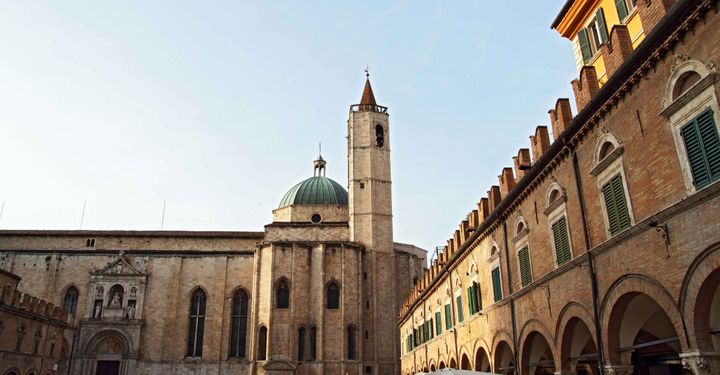 Despite having the sort of hilltop towns and villages that could rival its neighbours Tuscany and Umbria, the rugged Adriatic region of Le Marche still manages to fly under the radar. One of its most attractive hill towns is Ascoli Piceno, with its enchanting Renaissance streets and palaces but without the crowds.
Ascoli Piceno's star turn is the Piazza del Popolo, whose travertine floor is a shining marvel. You can admire it from the comfort of the cafés beneath the porticoes of the 13th-century Palazzo dei Capitani that form an elegant backdrop to the piazza.
Take in more awe-inspiring landmarks by checking out Piazza Arringo and its enormous 12th-century cathedral.


Have a comment or question about this article? You can contact us on Twitter or Facebook.