Italy's first capital: Why Turin makes for a fascinating city break

October 4, 2019
By Jess Bown

Florence, Venice, Rome… Italy's major tourist cities can be stiflingly hot and crowded – especially during peak season.
So why not try Turin? Often unfairly overlooked by weekend breakers, this elegant city – the first Italian capital and setting of the cult 1960s film The Italian Job – is packed with opulent palazzos (palaces), absorbing museums and stylish restaurants.
What to do in Turin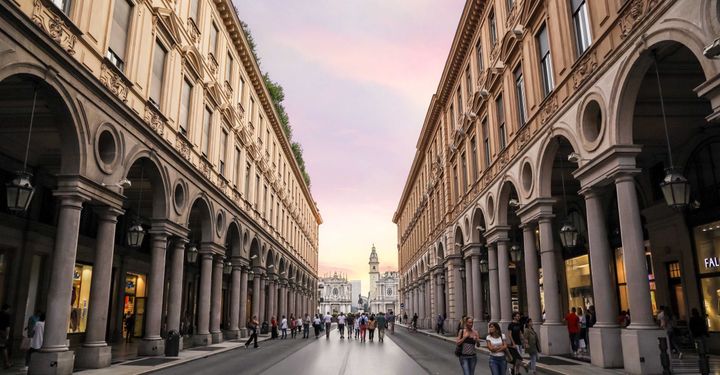 With its huge, graceful piazzas (squares), heady mix of architecture, and numerous museums, Turin has more than enough attractions to fill a weekend away…
Enjoy some retail therapy on Via Roma
This partly pedestrianised boulevard is lined with shops ranging from high street favourites such as Zara and H&M to designer boutiques like Gucci and Prada.
It also leads you through the impressive Piazza San Carlo to the main Piazza Castello, where you'll find the UNESCO World Heritage Palazzo Reale, the Palazzo Madama, and the 15th-century Cathedral of Saint John the Baptist.
Unwind in the city's parks
Don't panic if you're not an urban animal by nature – Turin has plenty of green spaces in which you can escape the hustle and bustle.
The attractive Parco del Valentino is within easy reach of the city centre, while the Palazzo Reale gardens are perfect for chilling out after some hardcore shopping or sightseeing. You could also take a stroll besides the River Po, or hop on a cruise boat if you just want to kick back.
Discover Turin's diverse array of museums
Turin is full of art museums. Every palazzo you see – and there are many – seems to house an art collection of some kind.
But art is far from the only option for those with a particular interest: car lovers can take a tour of the National Automobile Museum or discover the story behind local manufacturer Fiat at the Fiat Historic Centre, football fans can visit the on-site museum at the Juventus Stadium, would-be archaeologists can marvel at the treasures in the Egyptian Museum, while film buffs can learn about the fascinating history of Italian film at the National Cinema Museum.
What to see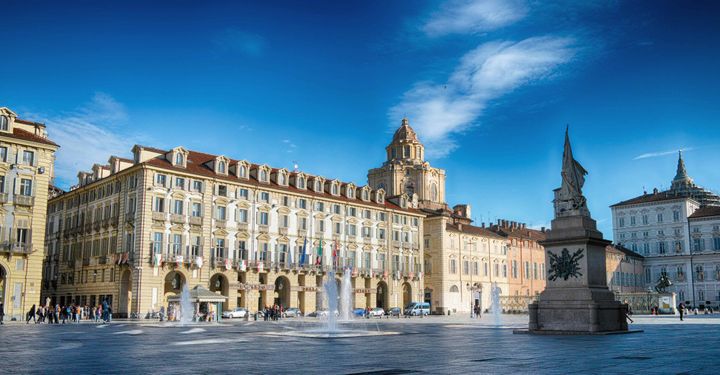 Between them, these two landmarks capture the essence of Turin…
Piazza Castello
At the heart of the city centre, the assortment of architectural styles on show in Piazza Castello is testament to Turin's long and illustrious past.
The square is centred on the part-medieval, part-baroque Palazzo Madama, the original seat of the Italian parliament, but its crowning glory is the exquisite Palazzo Reale, the royal palace built for the then Duke of Savoy, Carlo Emanuele II, in the mid-1600s.
Mole Antonelliana
The symbol of Turin, this 167m-high tower, with its distinctive aluminium spire, is featured on the Italian two-cent coin.
Named after the architect Alessandro Antonelli, it was originally intended as a synagogue when construction began in 1862. However, it was never used as a place of worship and now houses the National Cinema Museum.
For dazzling 360-degree views over the city, take the lift (€8/adult) up to the 85m-high outdoor viewing deck.
What to eat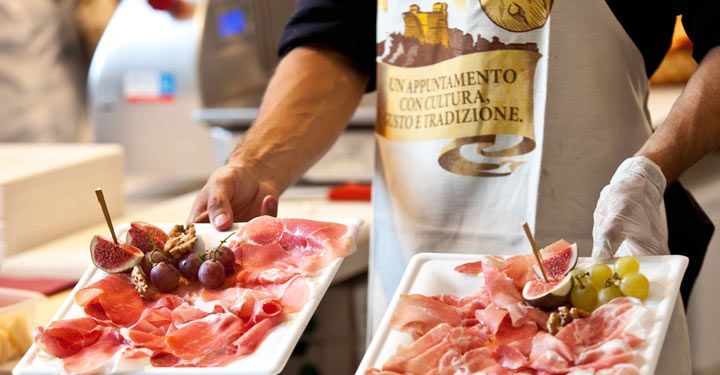 Delicious food tends to be a highlight of any trip to Italy, and Turin doesn't disappoint…
Lap up the local cuisine
There's plenty of upmarket Italian cuisine available in Turin. But why break the bank when the streets of Centro and San Salvario are peppered with well-priced restaurants serving mouth-watering local dishes?
At Il Camaleonte Piola 2.0, for example, you'll find a small but perfectly formed menu that changes every day – a sure sign it's all freshly made.
Main courses here generally come in under €15, while the most expensive bottle on the wine list – a delicious Nebbiolo – comes in at just €19.
Be tempted by exotic flavours
Turin's restaurant scene is eclectic; you can find everything from a curry house to an Argentinian grill.
If you fancy something a bit different, the relaxed and friendly Afro Art restaurant Mar Rosso serves Eritrean dishes (including the best hummus I've ever tasted), delicious cocktails and a range of New World wines.
Savour sustainable street food
It's worth venturing out of the city centre to the nearby district of Lingotto to experience the Eataly Torino Lingotto market and food hall.
Open for lunch and dinner, the specialist counters offer a tantalising assortment of sustainable treats ranging from rustic pizzas to fresh seafood.
But be warned: it can take a while to get served, especially at busy times.
Where to stay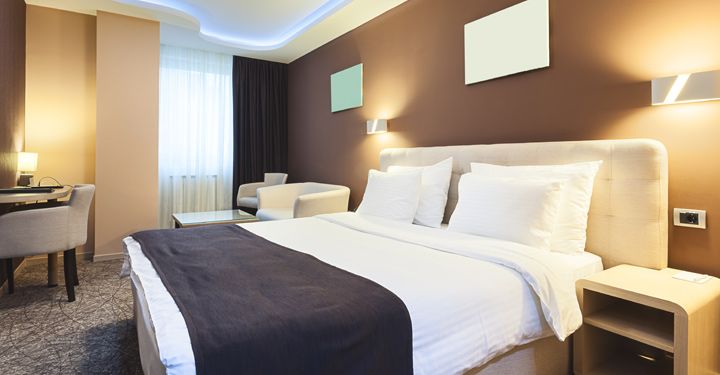 It's best to stay fairly centrally if you want to make the most of your time in Turin…
Splash out in Centro
The Centro district, where many of the city's main attractions are on your doorstep, has a number of chic hotels – most are upscale and boast elegant on-site restaurants and bars.
Find affordable accommodation in San Salvario
On a budget? Try San Salvario, a maze of narrow streets running between the Parco del Valentino and the main railway station.
This bohemian residential area is within walking distance of the city centre attractions and is dotted with cute little eateries and buzzing, late night bars.
Nearby attractions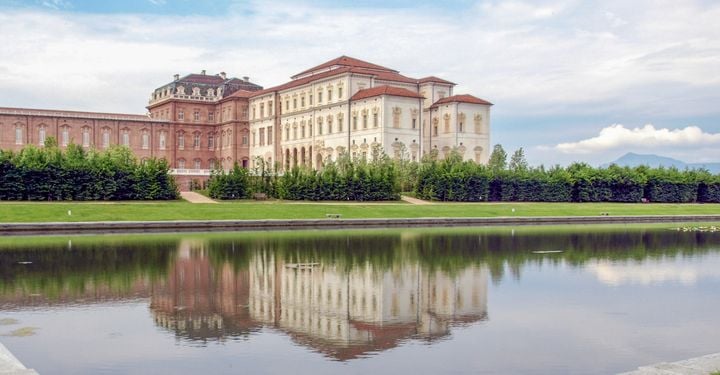 Visit the Palace of Venaria
A former royal residence, this palace in nearby Venaria Reale is known as the Versailles of Turin. Designed in 1675, it is a UNESCO World Heritage site that was used as a barracks for the Italian Army until 1978.
The original gardens were destroyed long ago, but the modern park created to replace them is a pleasant spot for an afternoon saunter.
Take the shuttle to Castello di Rivoli
This imposing hillside castle affords visitors spectacular views of Turin and the mountains beyond. It's also a contemporary art museum, with exhibits including a stuffed horse that hangs from the ceiling, and a mannequin of a small boy with his hands nailed to a desk using pencils.
It's stirring stuff, especially when viewed against the refined backdrop of the castle's former inhabitants' living quarters.
Travel further afield
You can reach the fashionable city of Milan in under an hour by train if you take the non-stop service. Alternatively, tack on a few days at the coast; the glamorous coastal resort of Finale Ligure is about a two-hour drive away.
Have a comment or question about this article? You can contact us on Twitter or Facebook.