August 9, 2019
Sublime, glorious, beautiful… no one word really captures the allure of Sardinia's beaches. To be honest, you're better off having a look for yourself.
And whether you're after a great snorkelling spot or simply a fantastic place for a lazy day on the coast, we've scoured all 1,849km of the island's wonderful coastline to bring you ten of the best.

1. Santa Giusta, Costa Rei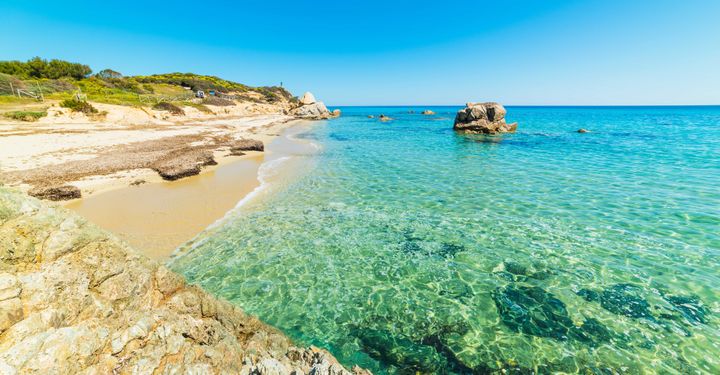 Some of the best beaches in Italy are in south Sardinia, including the sun-drenched paradise of Costa Rei. This breath-taking coastal area is famous for pristine inlets set against the gorgeous backdrop of the Sette Fratelli (Seven Brothers) mountain range.
One of its best beaches is Santa Giusta, a popular snorkelling spot thanks to its Caribbean-clear waters. Those who prefer to stay dry can worship the sun from the scattering of sun loungers and a laidback beach bar. We suggest taking a leisurely paddle out to Peppino's Rock – a semi-submerged granite boulder resembling the back of a turtle.


2. Poetto beach, Cagliari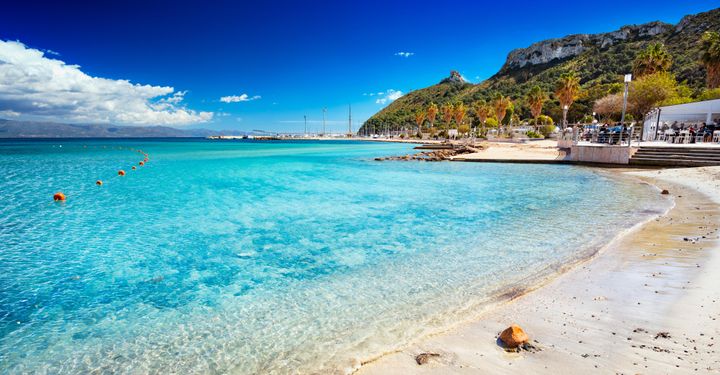 You'll find one of Sardinia's best beaches right on Cagliari's doorstep. But don't be put off by its proximity to the city – the soft sand is separated by flamingo-filled wetlands and peaceful wildlife park.
At six kilometres long, Poetto is one of the island's lengthiest beaches, and the most exposed sections are regarded as Sardinia's best surf spots. There are plenty of facilities, including snack bars and a wide range of watersports operators.
When you need some time out, wander over to the marina to nose at the super yachts or head to the adjacent Sella del Diavolo (the Devil's Saddle) to take in views of the beach and the city.


3. Cala Luna, Cala Gonone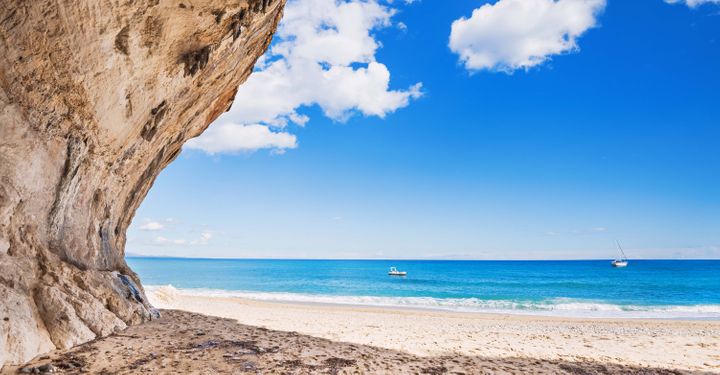 Cala Gonone is among Sardinia's top beach resorts, although it manages to retain the feel of an authentic Italian town. You want to head to its outskirts, though, for the lovely Cala Luna beach.
Steep cliffs, pockmarked with little caves perfect for some shade, frame this wild beach. Located deep within a nature reserve and only accessible by foot or boat, it remains wonderfully crowd-free.
During the summer, the quickest way to get here is on one of the ferries leaving from nearby Cala Gonone marina. For more drama, thrill-seekers can head to Gorropu gorge, one of the deepest in Europe.


4. Le Bombarde, Alghero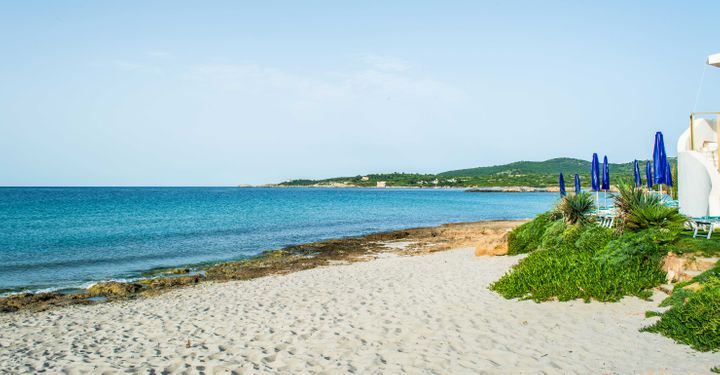 Wondering what to do in Alghero? This beautiful Sardinian beach is a great place to start – its glistening white stretch of sand is a fantastic place to mingle with locals, and you'll be within easy reach of the city's best restaurants and bars.
The nearby forests are a popular spot for hikers, and kids will love scrambling over the beach's huge volcanic boulders. Consider combining it with a visit to nearby Lazzaretto beach, one kilometre to the west.


5. Cala Biriola, Baunei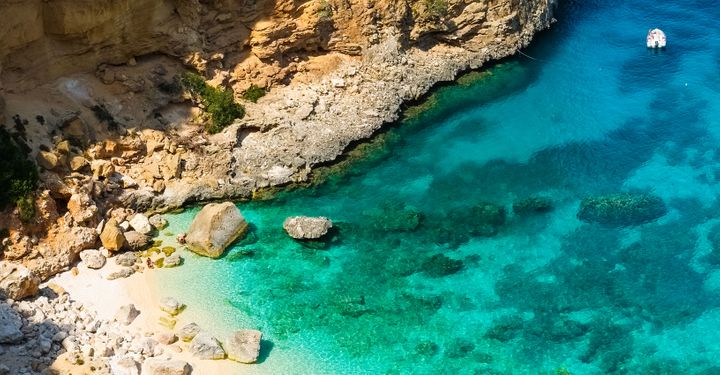 This might be one of the prettiest snorkelling spots in Italy thanks to the wonderfully clear water and the wide range of fish. Our advice? Enjoy some time out on this gorgeous beach before going for a hike through the mountainous terrain, which fans out inland.
Trails, once used by local shepherds and coal merchants, wind through the rugged landscape, the narrow paths dotted with log footbridges to make navigating the hilly area easier than it looks.


6. Is Arutas, Oristano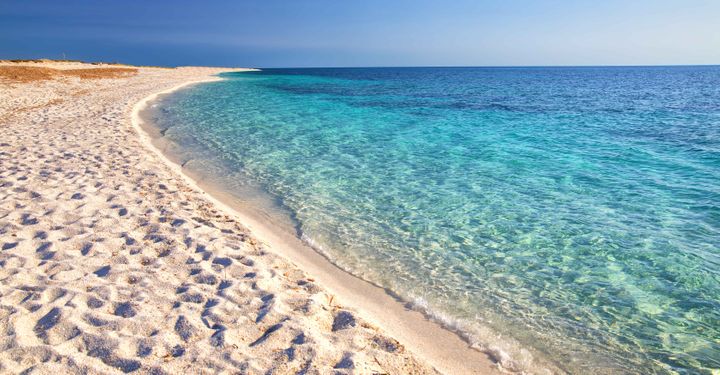 So unique is the sand of Is Arutas that travellers have pocketed it for years. The reason? It's made from tiny fragments of shimmering quartz – described as little grains of rice – and forms a kaleidoscopic canvas of pinks, greens, and whites. Taking some home now carries a hefty fine (up to €1,000) but that just means is there's still plenty left to enjoy.
When you've had your fill of sunbathing, sign up for a boat trip to nearby Isola di Mal di Ventre (don't be put off by its name, though, which translates as stomach ache island) or explore the nearby archaeological site of Tharros.


7. Tuerredda beach, Teulada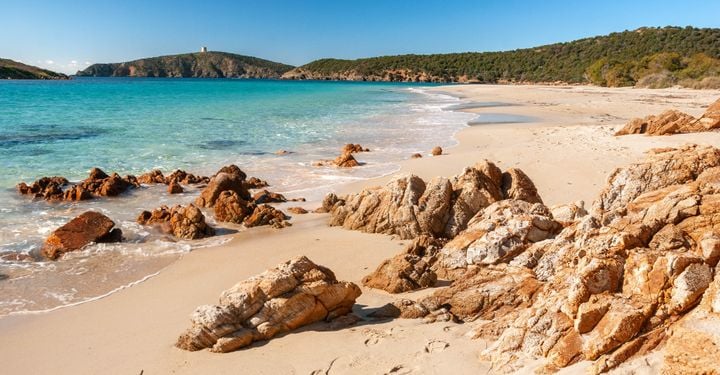 Spiaggia di Tuerredda would be just as much at home in Jamaica or Barbados as it is on Sardinia's splendid southern tip. The fact you can forgo the 11-hour flight makes it even more tempting.
With safe, shallow waters, it's one of Sardinia's best beaches for families. Stronger swimmers can make a break out to the tiny islet that sits 100 metres offshore – the small tower here is known as Tuerredda, hence the beach's name.


8. Sa Colonia and Su Portu beaches, Chia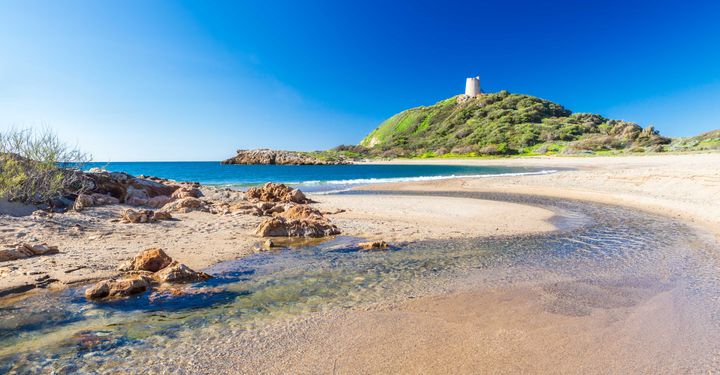 Chia has two of Sardinia's best beaches for families – the neighbouring Sa Colonia and Su Portu.
Their shallow seas make them perfect for toe-dippers and nervous swimmers, although Su Portu gets the gold star for its wide arc of soft sand and suitability for every type of beachgoer. As well as being a popular sunbathing spot, it's well-known for its prime wind- and kite-surfing conditions.


9. Cala Goloritzé, Baunei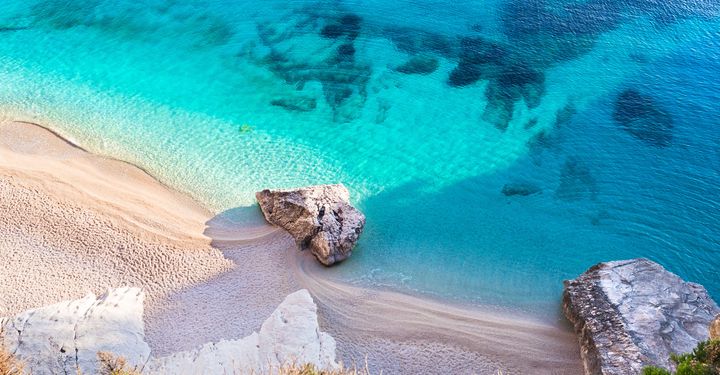 What this beach lacks in warm water (it's fed partly by some rather chilly underground streams), it makes up for in appearance. A crowd-free curve of sand sheltered by golden cliffs, it's fantastically clear water and UNESCO World Heritage status puts it up there with the best.
It's one of the top snorkelling destinations in Sardinia, thanks to its shoals of colourful fish. The beach feels truly wild, framed by strawberry trees and accessed via a narrow winding path that weaves through an oak forest.


10. Cala Brandinchi, San Teodoro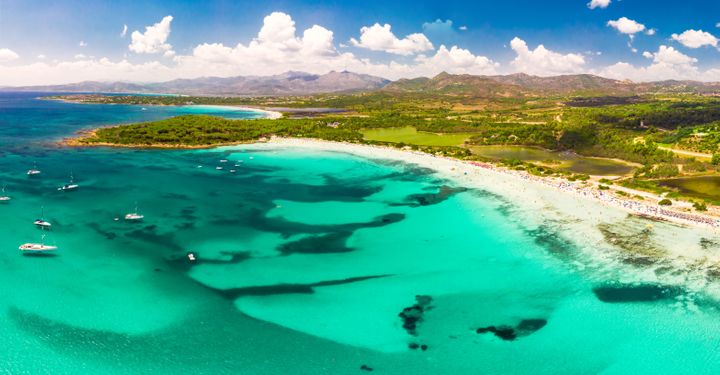 Not many European beaches could earn the nickname Little Tahiti. But Cala Brandinchi, with its crystalline waters and swathes of dazzling white sand, deserves it entirely. Pine forests fringe this stretch of coastline and a cooling dip is the perfect reward after a stroll among the pines.
Nearby, you'll find Isola Tavolara, a tiny island just off the coast of Sardinia. Hop on one of the ferries that depart from Porto San Paolo to get there.


Have a comment or question about this article? You can contact us on Twitter or Facebook.