Venice is the ultimate romantic trip away. It's got fine Italian wine, gorgeous food, enough art and architecture to feel cultured without even trying, plus every water taxi ride is like a scene from a James Bond film – wind in your hair, partner by your side, surrounded by one of the most beautiful cities in the world (even if you don't have the Bond body to go with it)
Better still, it's only a two to three-hour flight from the UK, so if you fall in love with Venice, you can always go back – provided you get that love affair off to a good start with our guide to spending a couple of days in Venice, writes Katie McGonagle.
Day one
Morning: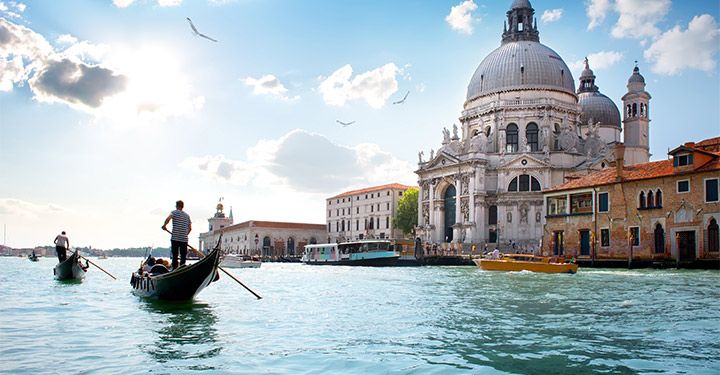 This is the city where everyone's a tourist, so there's no need to feel self-conscious as you wander round, camera in hand, snapping photos of stripey-shirted gondoliers gliding along the Grand Canal (and the photo – unlike the overpriced gondola ride – is free).
So you might as well kick things off at the most popular attraction of all, St Mark's Square, so named for the elegant basilica which dominates this huge piazza.
Skip the extortionate cafes which line the square – this is where you hear horror stories of €100 bills for a round of coffees – but if you're planning to go the whole tourist hog and ascend St Mark's campanile for views of Venice, remember to book ahead as queues are notoriously long.
The other must-do here is the Doge's Palace, again best booked ahead to save time. Choose from a combo ticket which gets you into other Venetian museums or a Secret Itineraries tour (both €20) which delves into otherwise unseen rooms for the real picture of Venice at the height of its world power.
Don't forget a photo stop at the Bridge of Sighs – the covered bridge over the Rio di Palazzo where condemned prisoners were said to sigh as they caught their last glimpse of Venice before being led down to the cells.
Then it's time to put the map away and get lost in the city's narrow, winding backstreets, strolling past shop windows filled with Carnival masquerade masks, handmade lace from Burano or hand-blown glass from Murano (beware cheap imitations!).
These small streets are also where you'll find the best trattorias, or at least those that won't have you fighting for space with huge coach tour groups, so see which spot takes your fancy and stop for a bowl of risotto-like risi e bisi or squid with polenta, both staples in these parts.
Afternoon: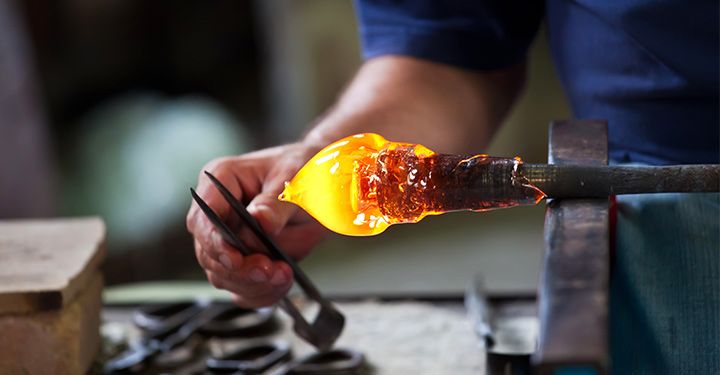 Dig the map out again to reorient yourself, then find your way to the water to hop on the vaporetto (water bus), or take a water taxi if you fancy splashing out on swankier service (agree a fixed fare beforehand to avoid a nasty surprise).
Having spent the morning jostling the crowds, now's the time to see the side of Venice that doesn't always make it onto the top 10 lists.
Head west towards former Jewish quarter Cannaregio, where you can hop back onto dry land and stroll through the quiet streets of this historic ghetto; or go east instead, towards the small island of San Giorgio Maggiore.
Home to a 16th-century church designed by Andrea Palladio, this basilica often escapes tourist attention but houses a trio of works by Tintoretto, and if you didn't make it up the campanile at St Mark's, the bell tower here has views back towards Venice.
Evening: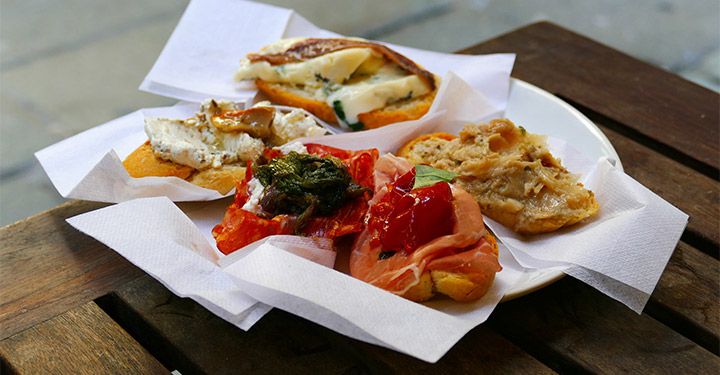 After a quick freshen-up, it's time to see Venice by night, and for anyone wanting the real deal – rather than an overpriced tourist trap – that means cicchetti. This Venetian equivalent of tapas can be indulged in like a classy pub crawl, touring various bacari (bars) and stopping for a small glass of wine and a light bite in each.
Dishes vary by bar and by what looked freshest at the market that morning, but expect plenty of baccala(salt cod) and polpette di carne (fried meatballs), plus tuna, sardines, swordfish and crostini with just about every topping that can be piled onto a piece of toast.
There's little point trying to suss out the best bacari – they are too numerous and too hard to find even if you do have a recommendation in mind – so take direction from your hotel or simply follow your nose and find a spot where you can hear more Italian than English being spoken.
If you're still craving more entertainment, aim for Campo Santa Margherita, where the sizeable student crowd nearby means bars and clubs stay buzzing until gone 2am.
Day two
Morning: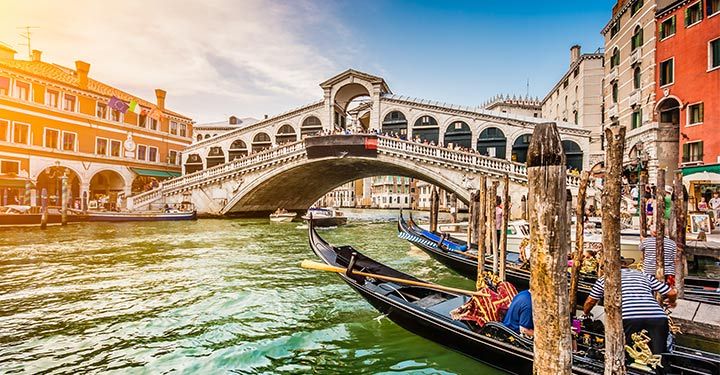 If you hit the Aperol spritz or the vino rosso a little too hard last night, you might want to skip the first stop of the day – an eye-opening visit to the noisy and colourful Rialto Market.
It's known for fish – expect stalls piled high with octopus, soft-shelled crab, squid and more – but the fruit and veg is just as interesting, and a safer bet for anyone feeling fragile.
If that doesn't do the trick, try climbing the steps to the Rialto Bridge, itself a frenzy of stalls selling tourist trinkets but also harking back to the days when this bridge – the only way to cross the canal from the Middle Ages until the Accademia Bridge was built in 1854 – was at the very heart of Venetian life.
Don't cross all the way over – retrace your steps and head for the Basilica di Santa Maria Gloriosa dei Frari, or 'Frari' for short. You could easily fill a weekend with artworks and still see barely a fraction of the masterpieces dotted around Venice's churches, galleries and historic buildings, but if you make just one arty stop, this should be it.
This spacious church houses two major works by Titian – The Assumption and Pesaro Madonna – as well as the 16th-century painter's tomb, plus a triptych by Bellini and a statue of St John the Baptist by Donatello, the sculptor's only Venetian work.
Emerge back into daylight and grab a gelato or an early lunch, before getting ready to see what's beyond the island.
Afternoon: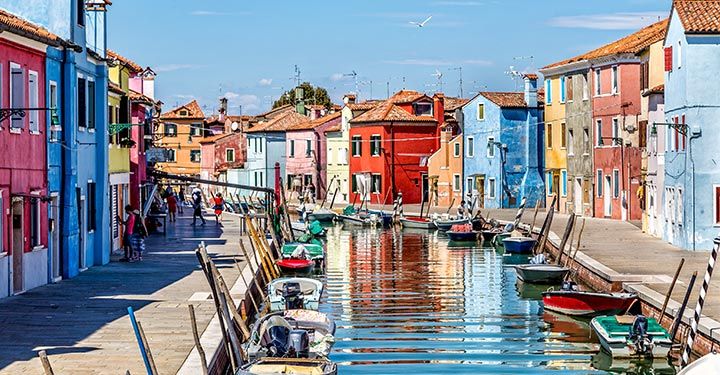 It might seem perverse to come all the way to Venice only to escape the city bounds, but when the tourist crowds get too much, getting out can come as a welcome relief.
The islands of Murano, Burano and Torcello make an ideal half-day trip, whether you go self-guided by water bus or book one of numerous local excursions that can be reserved in advance or on arrival.
Murano is famed for its glass-blowing, and some workshops – including the family-run Ars Cenedese – even let visitors in to watch its artisans at work in a deft display of speed and skill, moulding the glass into intricate shapes before it cools from its molten state.
Sister island Burano is equally famous for its lace-making, but local handicrafts aside, these islands' colourful houses (think a sunnier Balamory) make them pleasant spots for a simple waterside stroll.
For landlubbers, the mainland isn't entirely out of the question either: there are attractive towns and villages within less than an hour and a half's drive, and there are car rental options on the island as well as back at the airport.
There are big cities such as Padua and Vicenza, where an afternoon will leave you wanting more, and smaller picture-postcard spots like Bassano del Grappa or Marostica. The latter houses a giant chess board in its main square, where human players gather every other year for a life-sized game, while Bassano is as famous for inventing fiery grappa as for the pretty Palladio-designed bridge that sits across the Brenta River.
Evening: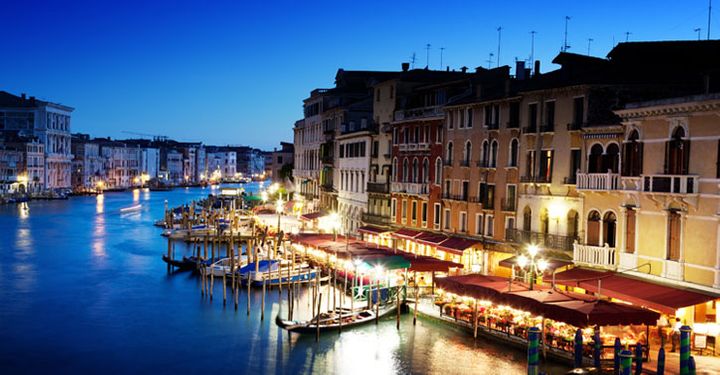 After a busy afternoon, it's time to say farewell in style. Start with a bellini in Harry's Bar, the hangout where the cocktail was famously invented, and frequented by the likes of Ernest Hemingway, Orson Welles and Alfred Hitchcock.
Then push the boat out even further at the Terrazza Danieli, the rooftop restaurant of the palatial Hotel Danieli, which boasts an enviable spot overlooking the lagoon and facing San Giorgio Maggiore Island.
Your wallet might come out significantly lighter, but it'll be worth it for dishes that disprove Venice's reputation for poor-quality dining right from the first mouthful. Buon appetito!
Have a comment or question about this article? You can contact us on Twitter or Facebook.