9 of Europe's most underrated cities
Updated September 22, 2023
Published October 6, 2022
Paris, Rome, Berlin... all excellent places to visit without a doubt, but city breaks in Europe don't start and end with the big-hitters. Cities that are just as compelling – but don't get all the attention – lie not far from the beaten track. These underrated cities all offer a beguiling mix of culture, beauty, fantastic food and just sheer fun. Take a look for your next city break.


1. Toulouse, France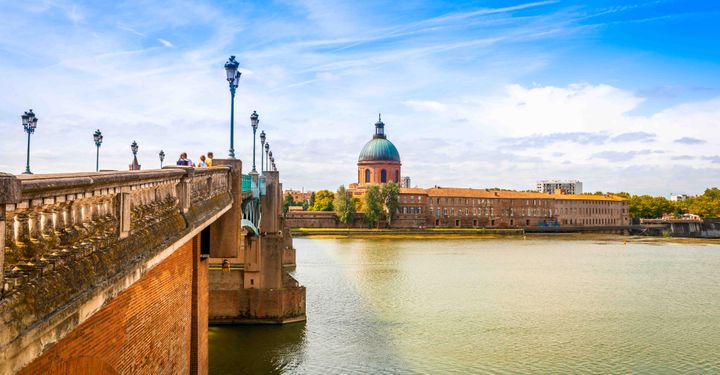 Laidback with the buzz of a university city, its terracotta-coloured architecture warmed by the southern French sun, Toulouse is one of the most pleasant cities in France.
Start in the dazzling 18th-century Place du Capitole, whose neoclassical pink marble buildings include the opera house, town hall and theatre. For fabulous art, the 16th-century Fondation Bemberg and exquisite 14th-century Musée des Augustins are your next stops.
Then, wander towards the Garonne River via the lively Quartier des Carmes and its collection of tapas bars and cafés. In this city famed for its cassoulet and the duck dishes of southwest France, don't miss the chance to visit the mouth-watering food stalls at the huge Marché Victor Hugo.


2. Ghent, Belgium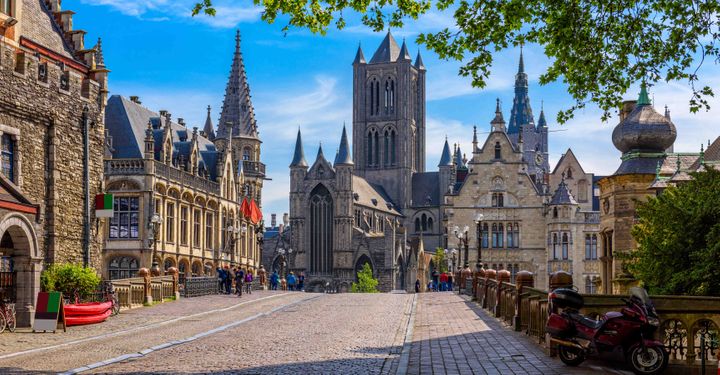 Ghent is a serious rival to Bruges' status as a fairytale town – and all without the crowds. Surrounded by waterways lined with crenelated guild houses and even a riverside castle, plus cobbled squares and the 10th-century St Bavo's Cathedral, this Flemish city quietly goes about its business enchanting visitors.
Take a boat tour along the Leie river to get the full fascinating history of Ghent and take the lift to the top of the Belfry for superb views. As befits a university city, there's a huge range of places to eat and drink, and for some eye-popping street art, take a walk along Graffiti Street.


3. Belgrade, Serbia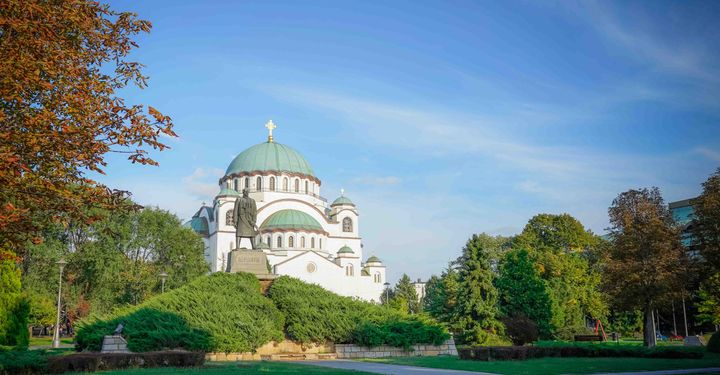 Belgrade still lurks under the radar of many travellers, and they're missing out on one of Europe's most dynamic cities – and certainly one of its most affordable. The pedestrian zones of Stari Grad (old town) hum with cafés, bars and restaurants, with most spilling out on to broad terraces.
Wander along the footpaths of Belgrade's biggest green space, Kalemegdan, which sit on a bluff overlooking the confluence of the Danube and Sava rivers and shows off wonderful views. Rent a bike and cycle along its wide tracks that line both rivers, where you'll also find Belgrade's well-known floating nightclubs and bars.


4. Kaunas, Lithuania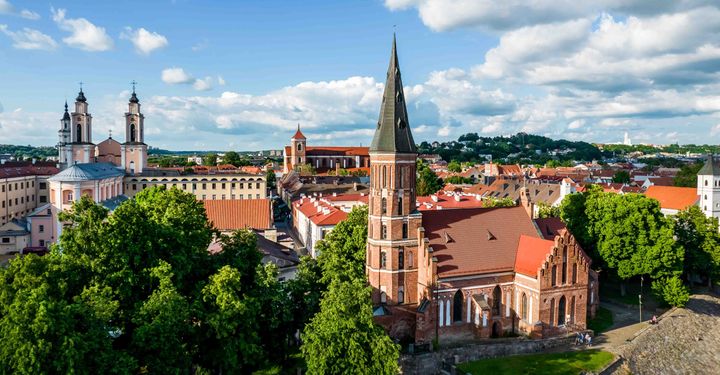 Lithuania's second-largest city is edging its way on to travellers' maps thanks to its stint as one of three European Capitals of Culture in 2022.
Now's the time to stroll along the medieval lanes of Kaunas' Old Town past the 14th-century Kaunas Castle, which stands over the confluence of the Neris and Nemunas rivers. You'll get lovely views if you take the delightfully old-fashioned Aleksotas Funicular to the top of Aleksotas Hill.
If you're a fan of modernism, you'll be suitably impressed by the sheer amount of interwar architecture that's remarkably intact – and a reason why Kaunas is a UNESCO City of Design.


5. Parma, Italy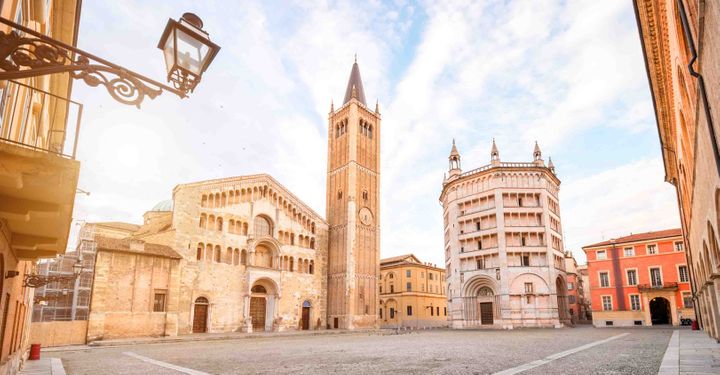 There's ham and cheese, and then there's Parma ham and parmigiano reggiano – the respective kings of ham and cheese. And the city where it all started, Parma, is just as delectable. Set in the so-called 'Food Valley' of the Emilia Romagna region, Parma is packed with restaurants serving some of Italy's best produce.
It all starts off with the early-evening aperitivo, where bars offer moreish free nibbles to go with your drink – and we're not talking just a bowl of peanuts. Some of the buffets are quite substantial, so save room for dinner. Work it off by exploring Parma's exquisite cathedral, baptistery and opera house.


6. Wroclaw, Poland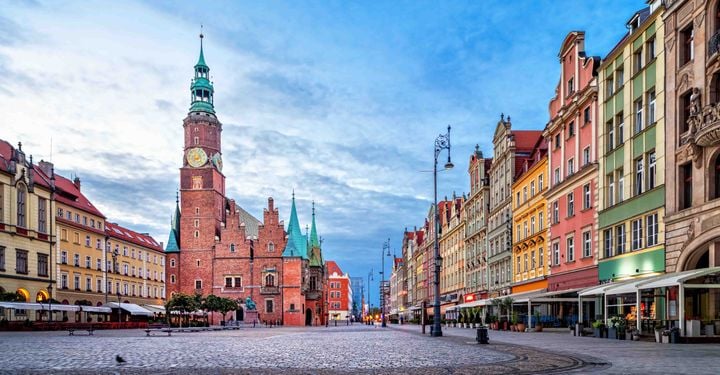 Smaller and more intimate than Krakow, Wroclaw (pronounced Vrots-waf) is one of Poland's prettiest cities. Its central Market Square, Rynek, is a gorgeously colourful collection of gothic, baroque and art nouveau archi­tecture. You wouldn't know it had to be more or less completely rebuilt after the Second World War.
Wroclaw's large student population gives the city a lively yet civilised air, with plenty of budget-friendly bars and lots of places for a picnic on the Oder River's islands. Pop into Wroclaw University to check out its extraordinary public rooms, including the magnificent ceremonial hall. Head over to the Mathematical Tower for great views from its panoramic terrace.


7. Freiburg, Germany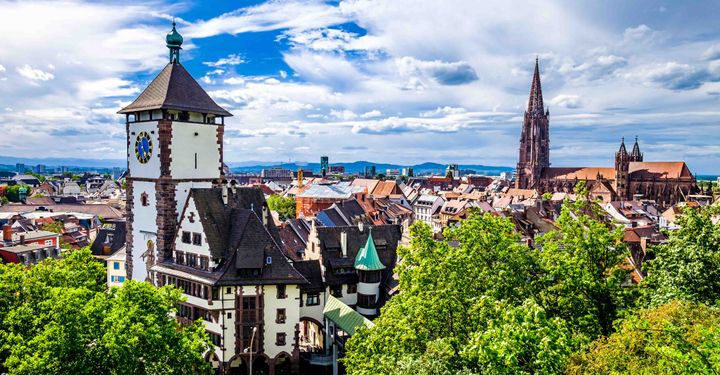 Freiburg wears its great age – more than 900 years – lightly, thanks in part to its youthful population and the energy you get from a university town. Its medieval centre is a beauty: colourful half-timbered houses with crenelated rooftops, cobbled squares and the impressive 800-year-old Freiburg Cathedral. You'll be rewarded with wonderful views if you fancy climbing the cathedral's 335 steps to reach the top.
Head to the main square in the morning to catch the carnival atmosphere of its daily food market before taking the Schlossberg Railway to the top of Castle Mountain for more vistas.


8. Rijeka, Croatia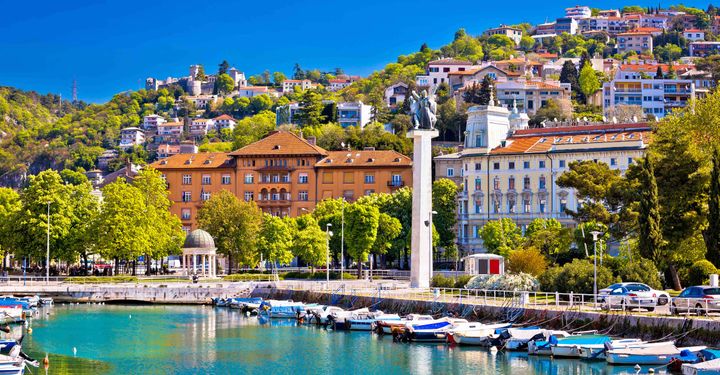 Croatia's biggest port often gets overlooked by travellers to the Adriatic, who use it as a jumping-off point for ferries to the Kvarner Gulf islands. But Rijeka deserves a leisurely exploration, starting with the pedestrianised Korzo, where café terraces spill out of 19th-century Habsburg townhouses.
Climb the steps (or get a bus) to the top of the city, where 13th-century Trsat Castle gives fantastic views of the city and the Adriatic. And don't miss a morning browse round its fish market, probably the best in the country.
Rijeka is also a short bus ride to the birthplace of Croatian tourism, the Habsburg coastal town of Opatija and its wedding-cake architecture. All along the Kvarner Gulf, including in Rijeka, you'll find plenty of places to swim. If you visit in February, you can join the party during one of Croatia's biggest carnivals.


9. Cádiz, Spain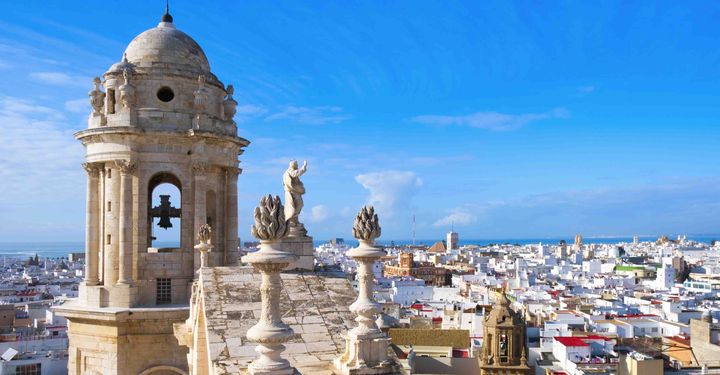 Right on the western edge of Andalusia is Cádiz, one of Spain's best city break destinations if you want to combine sightseeing with sand. The city's main beach, Playa de la Caleta, has two hulking fortresses as neighbours so you can take in a bit of history before flopping on the sand. It's also one of the dreamiest places to watch the sun go down over the Atlantic.
Before you check out Cádiz's tapas bars, have a look round the food stalls of the Mercado Central de Abastos, the oldest covered market in Spain.


Have a comment or question about this article? You can contact us on Twitter or Facebook.