September 27, 2019

Blush-pink buildings, a faithfully French country cuisine, a slight Spanish sway and a pioneering energy: this is Toulouse – France's so-called La Ville Rose (the Pink City) and the heart of the Occitanie region in southwest France.
There's a lot going on for a city that's so overlooked, and it's super affordable to boot, but if that's not enough, here's a few more reasons to add Toulouse to your city break wish list.
Eating out is incredibly cheap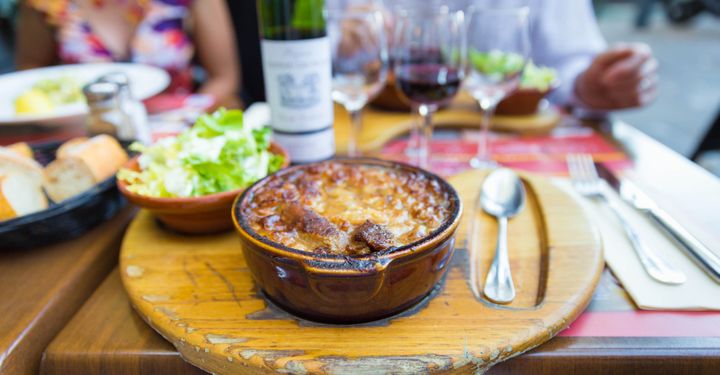 It may not have the culinary clout of Lyon but Toulouse brings more than one excellent dish to the table. Lucky, then, affordable set menus (around €18 for 3 courses) give you a fighting chance of ticking the best of them off on even a short city break.
Menus read like a game of duck, duck, goose, with confit duck, grilled duck breast and foie gras popular picks in the city. However, regional heroes are Occitan favourite cassoulet – a hearty white bean and meat (generally duck, goose, sausage or pork) stew – and the Toulouse pork sausage, made fragrant with wine and garlic.
Find cheap lunchtime set menus with generous portions at Aux Pieds Sous La Table and Grain de Folie. Dinner will set you back a little more (€35 for 3 courses) at L'Os a Moelle but is worth the relative splurge for its recommended-by-locals cassoulet and huge foie gras starters.


It has a sprinkling of Spanish and Occitan cultures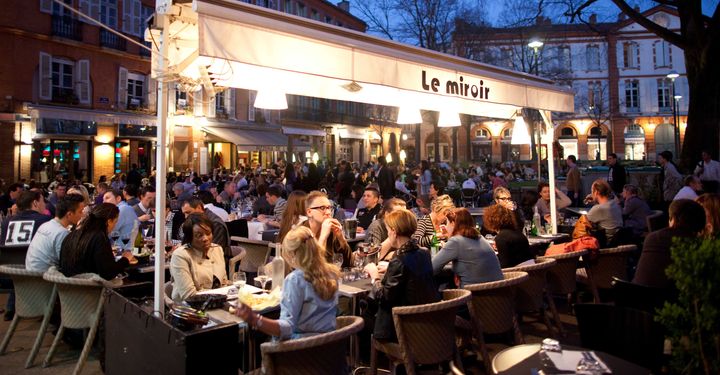 Specks of Spain have managed to sneak over the Pyrenees to settle in Toulouse, mostly in the form of its many tapas bars and late-night fiestas – although the city's party spirit might have something to do with its 100,000-strong student population too.
For a taste of it, head to N°5 Wine Bar. Twice voted the best wine bar in the world, this swanky joint dishes up tapas with a modern twist. Classic tapas feeds, meanwhile, can be found at La Comtesse (20 Rue Peyrolières) and El Baratillo.
Elsewhere, the city gives nod to its dying Occitan (a provincial language similar to, but not quite, Catalan) heritage. Twin street signs – in French and Occitan – adorn many buildings in the old town and the metro broadcasts announcements in both languages. Though it's otherwise barely spoken these days, even in the surrounding countryside, residents are making a concerted effort to save it. With origins as the language of the troubadours, it's still positively musical so keep an ear out for it.


Its laidback lifestyle is infectious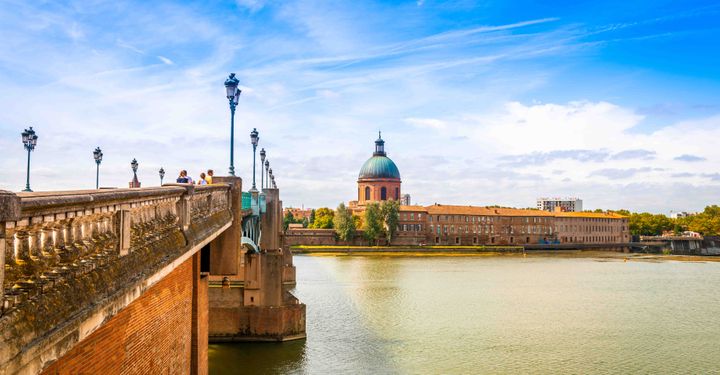 Rushing through Toulouse is a near impossible task. Rickety tables take up most of the real estate in the city's squares, and locals flock to the banks of the Garonne for a cocktail and a catch-up. It means even the most enthusiastic of top ten-ticking tourists will have slow their pace to pick their way through the throng.
It's only a good thing, though. This leisurely pace is catching and you'll want to take part. Long breaks come easy at every café and bar but the Quartier Bouquières neighbourhood is particularly trendy.
For lunch with a view, head to the Victor Hugo market to load up on some fresh produce (cheeses, charcuterie, breads are at their best here), then make your way over to La Daurade park by the river. On the other side of the Garonne is the sprawling Prairie Des Filtres park. With a river-facing bar and plenty of greenery, it's perfect for a relaxing afternoon in the sun.


There's plenty to entertain kids and kids-at-heart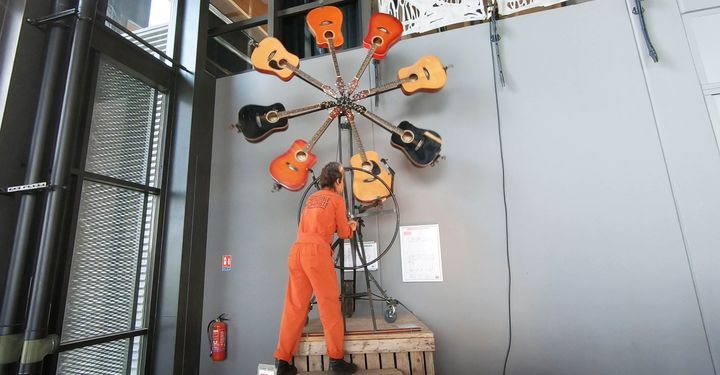 On side one of the city, a 14m-tall Minotaur splutters to life; further along, a wannabe astronaut takes their first steps on a simulated moonwalk while in the city centre, the Earth's history unfolds, one animal at a time…
By now, you've clocked Toulouse's pretty pink buildings and winding streets; next, embrace its creative side. Imaginations have a history of running wild in this city – whether it be dreaming big in aviation or bringing giant mechanical creatures to life – a feeling that's captured in its many inspiring museums.
Kids and adults alike will adore the kooky musical instruments, made from recycled bits and bobs, at the Halle de La Machine. It's here where you'll also come face-to-face with the steampunk-style Minotaur, a so-called 'living machine' that offers daily rides around the museum. At the interactive Cite de l'espace museum, you can step into the life of an astronaut and uncover the secrets of space, while natural history hogs the floor at the Muséum de Toulouse.
Other popular stops include L'Envol des Pionniers, which follows the footsteps of Pierre-Georges Latécoère, the brains behind the world's first airmail service, and the behind-the-scenes Airbus Factory Tour. Tours and exhibitions are available in English.


You'll find eye-catching – and unique – architecture around every corner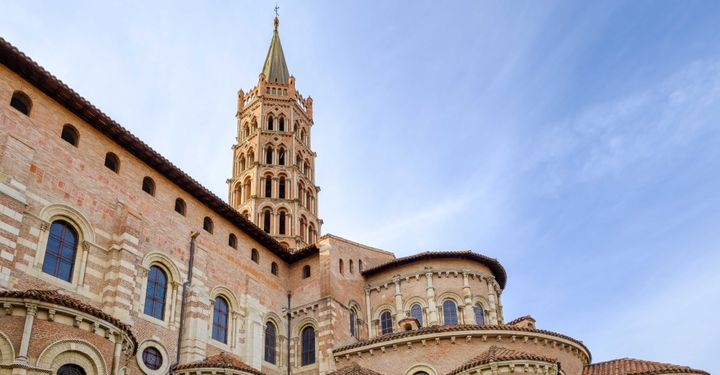 Toulousains didn't discriminate when it came to constructing the city – almost everything has been touched by its signature pink-red brick, whether it's the arched bridges that cross the mighty Garonne, the expansive Capitole or one of the many hôtel particuliers (grand townhouses).
Some of the city's finest structures include the Basilica of Saint Sernin, said to be the largest Romanesque building in Europe, and the Cathédrale Saint-Étienne de Toulouse. The latter is a combination of two incomplete churches, and many later additions, resulting in a unique mish-mash of styles that span over 400 years.
You'll also find the wood-beamed facades of old medieval houses hidden amid all that pink, a fitting aesthetic for the old town's narrow streets.


There's an impressive medieval fortress on its doorstep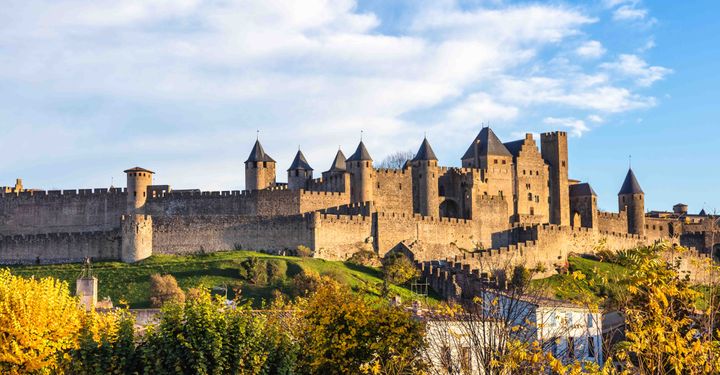 Sitting just south of Toulouse is Carcassonne, a walled medieval city that could've been pulled straight from the pages of a fairytale. All turreted towers and creaky drawbridges, the UNESCO-protected site had long acted as a defensive fortress before 19th-century renovations transformed it into a tourist attraction.
The town is free to explore, though you'll need to purchase a €9 ticket to walk the inner ramparts and visit the castle. Guided tours are also available. If you prefer a quieter stroll, take the kilometre walk along the Les Lices space between the inner and outer walls. Getting to Carcassonne from Toulouse takes around 40 minutes by train, and can cost up to €20 for a return ticket.


Have a comment or question about this article? You can contact us on Twitter or Facebook.