Where To Go For Spring Sun
Where to go for spring sun

So far this month we've had snow, ice, and temperatures dropping below freezing – and you won't be alone if you're dreaming of escaping to sunnier, warmer destinations. But where's ideal for sun at this time of year, whether you want to get away for Easter, treat yourself to a spring beach holiday or soak up some sun while sightseeing on a city break?
Here are our suggestions…
Dubai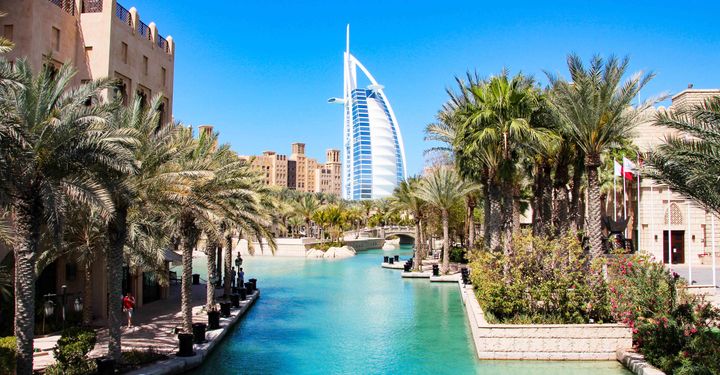 Temperatures start to creep into the late 20s in March in this larger-than-life city, and exploring and sunbathing will be much more pleasant than in the sweltering summer months. So, whether you want to soak up the sun all day on a beach, do something more active such as watersports or sandboarding, or look around impressive sights such as the world's tallest building Burj Khalifa, the next few months are a great time to visit.
And, if you need a break from the sun, there are plenty of indoor activities too, including shopping until you drop in a marble-clad air-conditioned mall, sampling the delicacies in some of the world's finest restaurants or even whooshing down an indoor ski slope in Ski Dubai.
One of Dubai's biggest events is also held at the end of March – the Dubai World Cup. Dubbed the "world's richest day" in horse-racing, sports fans should check if they can still get tickets. Even more reluctant partners may be persuaded to attend as popstar, Seal, is performing.
If you're looking for a last-minute deal, run a quick search on TravelSupermarket where packages including a minimum of four-star accommodation and flights start from around £550 per person in April.
Barbados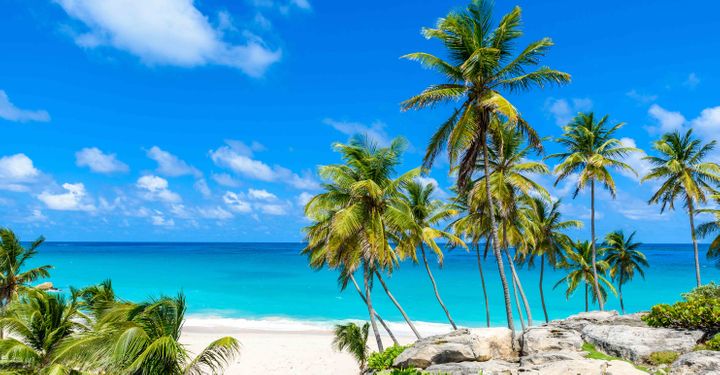 The official hurricane season in Barbados runs from June to November so the next couple of months are a great time to visit the island weather-wise. Expect temperatures peaking in the early 30s, beautiful white-sand beaches to soak up the sun on and to adopt the laid-back attitude of the locals.
But there's plenty to see apart from sea and sand – if you can tear yourself away from the sun-lounger that is. The capital, Bridgetown, boasts duty free shopping, colonial buildings to admire and even a rum distillery tour to introduce you to the Caribbean's famous drink. And elsewhere on the island attractions include Harrison's Caves, boat trips where you can swim with the turtles, George Washington House (where the president and his brother Lawrence lived for two months in 1751) and a zip line tour over the tropical forest.
If you're tempted by Barbados' charms, look for a seven-night deal from just £725 per person on our Barbados holidays page.
Canary Islands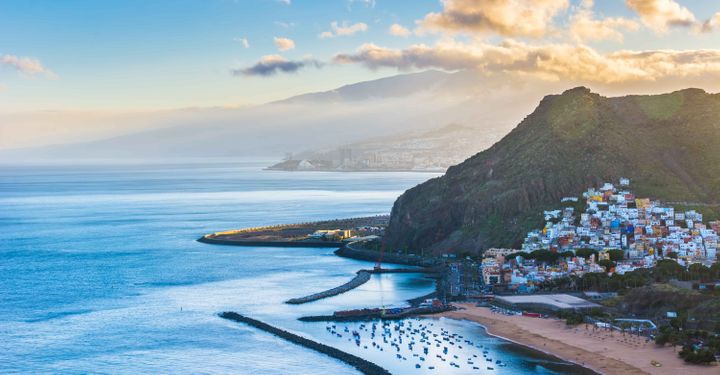 This group of islands off the north African coast attracts Brits looking to swap the grey skies at home for year-round sun. And, even if you've been to one of the islands before, don't think you've seen all the Canaries have to offer as each one offers a unique experience to holidaymakers.
Tenerife is the largest island and will suit those after beaches, golf courses, waterparks and nightlife – although be aware that the island will be quieter in spring than in the peak summer season.
If you are after a quieter break, Fuerteventura might be just for you as you can stroll along unspoilt beaches among the dunes, windsurf, and hire a car to explore the volcanic landscape.
And lovely Lanzarote should be on your radar too, whether you want to admire the works of artist Cesar Manrique that can be found around the island, stock up on duty free shopping or simply relax on one of the many beaches.
Events worth looking out for in spring include Easter processions on all of the islands, and Dia de Canarias (Canary Islands Day; May 30) when the islands celebrate the autonomous Canary Islands' Parliament's first session in 1983 – and when many shops and businesses will be closed.
A great selling point for the Canary Islands is that holidays to the sunny destination can be relatively inexpensive. For example, there are weeklong holidays in Tenerife on offer on TravelSupermarket for as little as £180 per person in April, including flights and self-catering accommodation.
Crete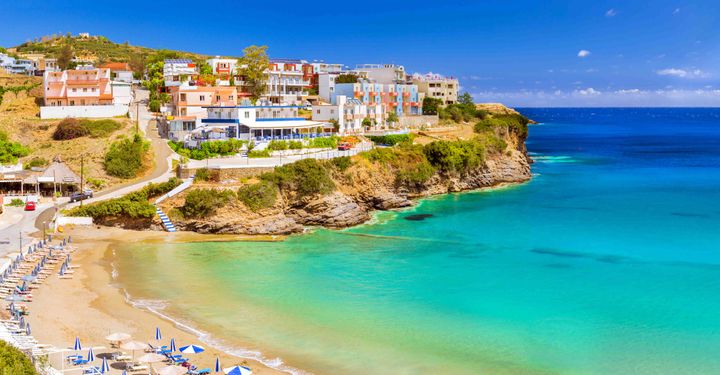 Crete really starts to warm up during May, so if you are looking for a later dose of spring sun and want to experience this charming Greek island without the crowds, consider visiting before the peak tourist months of July and August. If sunbathing isn't your top priority, April temperatures are still higher than you may think and it's definitely t-shirt and shorts weather.
History buffs will love Crete with the showstopper attraction being the Minoan palace Knossos – home to the legend of the minotaur – while keen walkers will enjoy the rewarding views when exploring the Samarian Gorge.
And, of course, there's plenty on offer for a completely relaxing holiday from dips in the sparkling blue sea to day trips to waterparks, and hours spent enjoying mouth-wateringly fresh meals to indulgent spa treatments in one of the luxury hotels on the island.
But one of the best reasons to see Crete blooming in the spring is the competitive prices on offer. On our Crete holidays page, for example, there are seven-night packages available from as little as £200 per person in May, including flights and accommodation.
Sightseeing and sun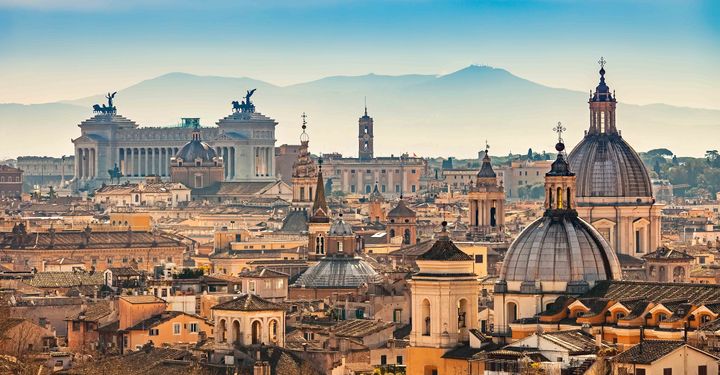 If you get twitchy on a beach break or don't have a full week spare to take off work and would rather explore a city in the sun, there are some great options at this time of year. Why not consider destinations such as Istanbul, Marrakech, Barcelona, Athens or Palma where the mercury will be starting to rise and where you will be able to amble around the sights and shops in pleasant temperatures?
Or, another good city option at this time of year is Rome where temperatures can creep into the 20s in spring – be aware though that Easter will be very busy in the city, especially with the arrival of the new Pope Francis.
Have a comment or question about this article? You can contact us on Twitter or Facebook.
Sign up. Be inspired. Travel.
Subscribe now for hand-picked holiday deals, inspiration and the latest travel tips, straight to your inbox.
We won't pass your details on to anyone else. By clicking the sign up button you agree to our Terms of Use and Privacy Policy.