Where to go in June
May 23, 2022
June is the beginning of the summer season in the northern hemisphere, meaning balmy days and warm nights. Not too hot but not too chilly.
Of course, summer also means the start of high season in most destinations. But if you're willing to shop around, there are plenty of bargains in June as schools in most European countries haven't broken up for holidays yet.
From gorgeous island getaways in Europe to long-haul trips to Canada and exotic retreats in Bali, we've rounded up some of the best places to visit in June.


1. Corsica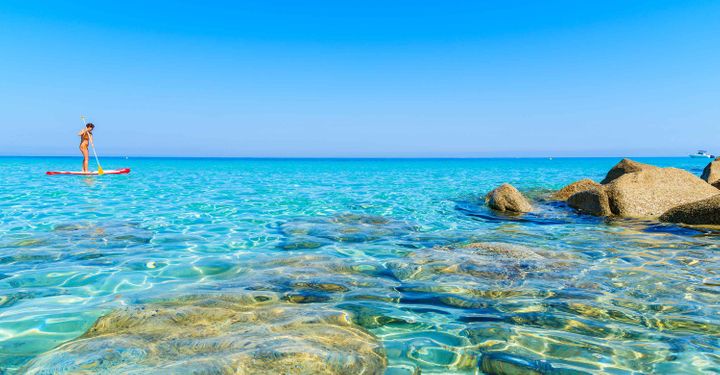 France's jewel-like Mediterranean island lies to the southeast of Marseille and just north of Sardinia. Surrounded by impossibly blue water, Corsica seems to rise straight out of the surf, where soaring cliffs and mountains touch the sea.
June is an ideal time to visit the island, when temperatures hover around the low to mid-20s. Corsica is still popular in June, but it's not yet hit the peak of high season, so you can still grab some great deals on resorts and other accommodation.
Spend your holidays in Corsica exploring clifftop villages, relaxing on sweeping white sand bays, and scuba diving into the depths around the island. There's also medieval citadels, ancient villages, jaw-dropping hiking routes and unique Corsican wines to discover.


2. Sweden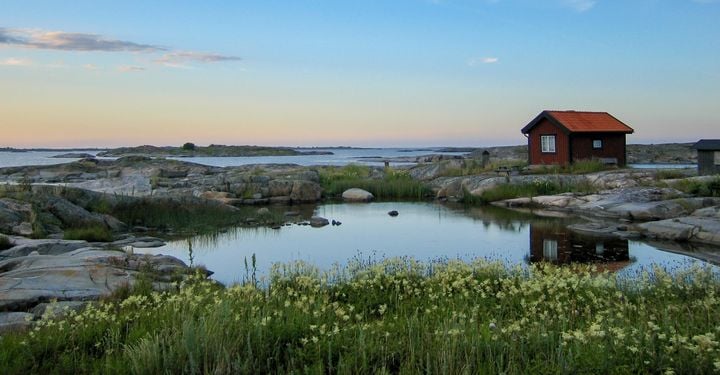 Sweden's wild outdoors and temperate summer climate make it a brilliant left-field choice for a June holiday. Head to the wild forests of central Sweden in search of wolves, moose, and beavers. Hike in the vast grasslands and mountains of Sarek National Park. Kayak the steely waters of the Bohuslän Coast on a self-guided tour.
For a dose of culture, head to the cities of Stockholm or Gothenburg to take in their sights, then hit the water for a spot of island hopping. Off the coasts of both cities lie vast archipelagos. Ripe for exploration, these rugged isles are easily accessible via several local ferry companies and offer a whole host of attractions, from beaches and seaside villages to cycle routes and saunas.


3. The Azores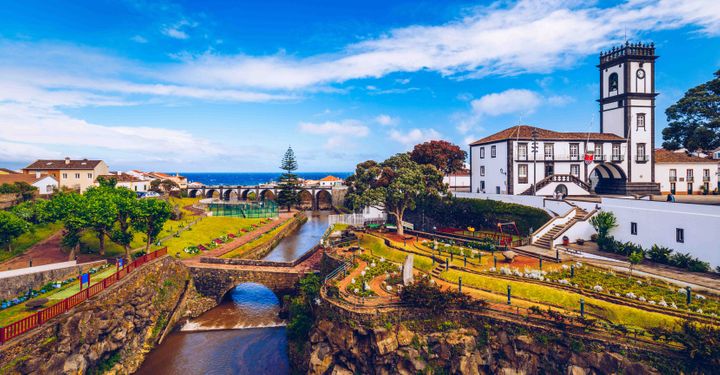 Adrift in the Atlantic, some 1,525km (950 miles) off the coast of Portugal, you'll find the dramatic volcanic isles of Azores. The islands have a subtropical climate, meaning they're great to visit year-round. In June, temperatures hover around a comfortable 20C. Lush and verdant, they're a nature lover's paradise, known for hiking, birdwatching and whale watching.
The main and largest island in the Azores is São Miguel, which is accessible via direct flights from the UK. São Miguel offers a taster of the Azores, steaming geothermal pools, soaring volcanic cliffs, emerald lakes, and extensive hiking routes.
Pico is best for whale watching and wine, while Faial is ideal if you're looking for peace, quiet and deserted beaches. Be sure to visit Terceira for the town of Angra do Heroismo, a UNESCO World Heritage site with an imposing cathedral.


4. Canada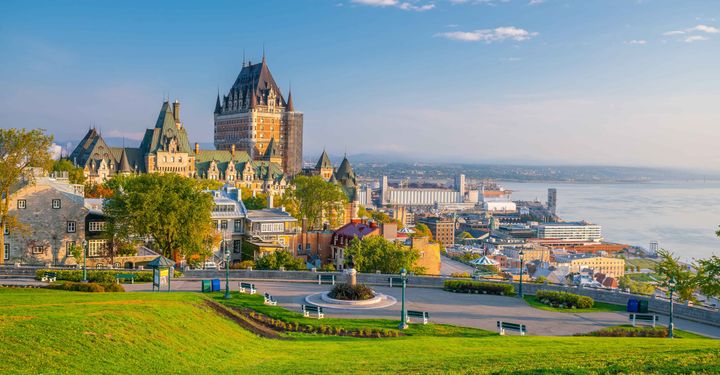 Canada might be best known for its freezing winters and vast snowy mountains, but it's the summer when the country truly comes alive.
Head to the east of Canada and step into French-speaking Quebec, home to fascinating cities such as Montreal, with its quaint Old Town and New York vibes, and Quebec, an engrossing mix of North American and European cultures.
To the west, you'll find Vancouver, with a picturesque waterfront location, backdrop of soaring mountains, and some of the best nightlife in Canada. In between these two lies a vast country filled with adventures, from hiking in Banff National Park, and sailing beneath the famed Niagara Falls to the cultural hubs of Toronto, Calgary, and Winnipeg.


5. Menorca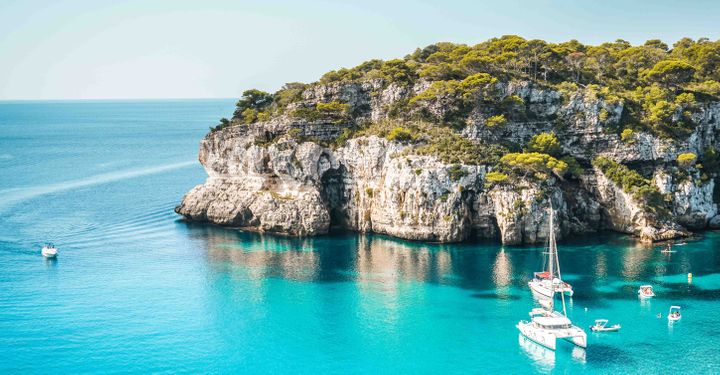 Leave the nightlife to Ibiza, and the crowds for Majorca. June holidays in Menorca are all about the beaches. And there are plenty of them.
At this time of year, Menorca's weather is heating up, but the school holiday throngs are weeks away. The package holiday deals are still reasonable, with the best hotels yet to be booked up.
Spend your days seeking out hidden beaches, exploring the coastline by kayak, and wandering the cobbled alleys of historic cities, Mahón and Ciutadella. Nature lovers shouldn't miss a visit to S'Albufera des Grau Nature Reserve, a protected UNESCO biosphere reserve, home to a lagoon and a large variety of birdlife. To really get to know the island, walk a section of the Camí de Cavalls, a series of footpaths stretching for 185km (115 miles) across the island.


6. Bali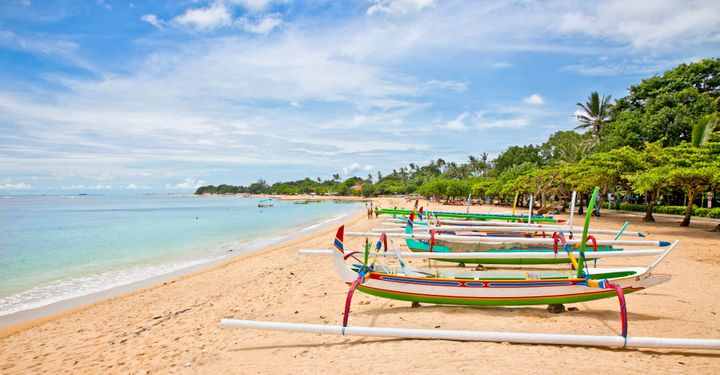 Home to serene temples, emerald-green rice paddies, beaches pounded by surf, and striking architecture, Bali is Indonesia's most popular island getaway.
June is the dry season in Bali, so you're guaranteed great weather, while the beaches aren't too busy. Most people visit during this time of year for the stunning coastal resorts of trendy Canggu, upmarket Seminyak, and foodie-lovers Jimbaran. Bali also has some of the best surfing in Southeast Asia, which you can try at Nusa Lembongan, Kuta and Nusa Dua.
If you're not a surfer, head inward to Bali's cultural hinterland. Base yourself in the popular town of Ubud, set in the middle of the island surrounded by rice terraces, hip yoga studios, laidback vegan cafes, and the Sacred Monkey Forest.


7. Budapest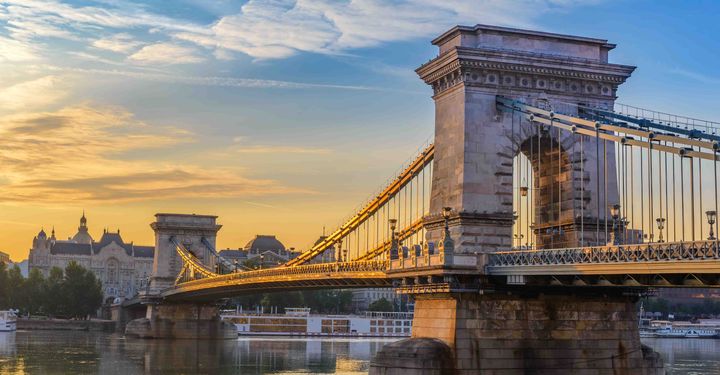 With its outdoor spas, Christmas markets, and cosy ruin pubs, Budapest might seem more like a winter destination. But visit in June and you'll see a very different side to this elegant city. Think lidos, riverside beaches, music festivals, cycling, and outdoor dining. Book a city break in Budapest for June and you'll arrive before most of the peak crowds of July and August.
The weather in the Hungarian capital in June is warm and sunny with highs in the mid-20s. Even though the weather is likely to be warm and sunny, be sure to visit Buda Castle, the Hungarian Parliament Building, and the Museum of Fine Arts, some of the city's finest attractions.
When the temperature gets too hot, head over to Margaret Island, a city escape in the middle of the Danube. Here you'll find cool parkland, a small zoo, swimming pools, and outdoor restaurants.


Have a comment or question about this article? You can contact us on Twitter or Facebook.