10 things to do on a city break in Budapest

October 9, 2019

The Hungarian capital is one of the best-value cities to travel to in Europe. The cost of food and drink is consistenly low and as Hungary doesn't use the euro, the exchange rate in Budapest is also strong.
As well as being cheap, there are plenty of things to see and do to make your trip go with a swing. Here's where to start.


1. Admire the setting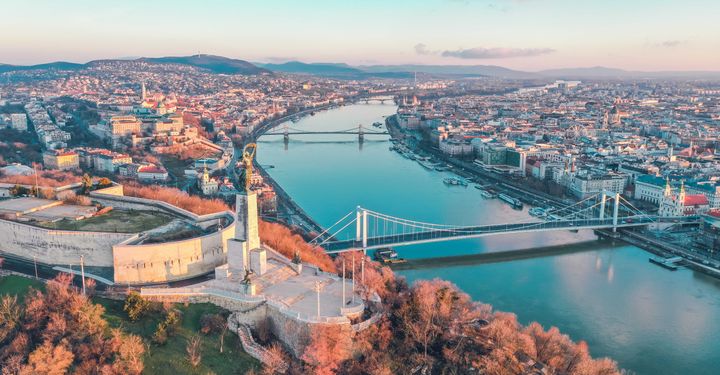 This is a city in a stunning location and whichever side of the River Danube you're on you'll be able to enjoy the dramatic setting. The historic area of Buda and the more modern area of Pest straddle the mighty Danube and are linked by bridges.
Looking down from the Castle District or looking up from the commercial area to the historic sights on Buda Castle Hill are the views you are most likely to see in photos.
Head to the river for great photo opportunities and views – you could even take a sightseeing trip by boat along the fast-flowing waters.
2. The Castle District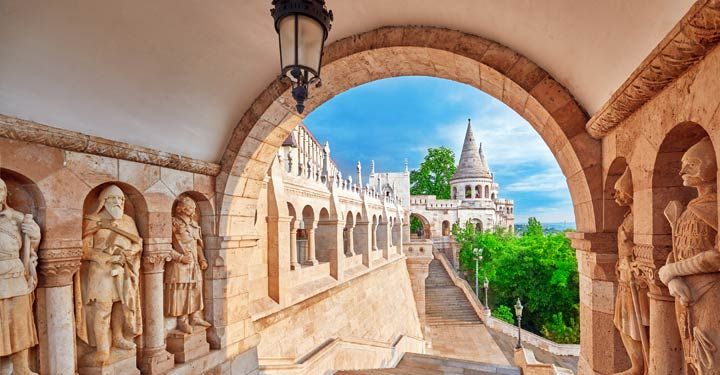 Sitting high on Buda Castle Hill, this area is full of historic charm, from cobbled streets through to some of the top attractions in the city such as Matthias Church, the Fisherman's Bastion and the imposing frontage of the former Royal Palace (now used to house some of Hungary's best museums and galleries).
There is a lovely old-world atmosphere here, plenty of places to eat and drink, and views across the city to die for.
3. Chain Bridge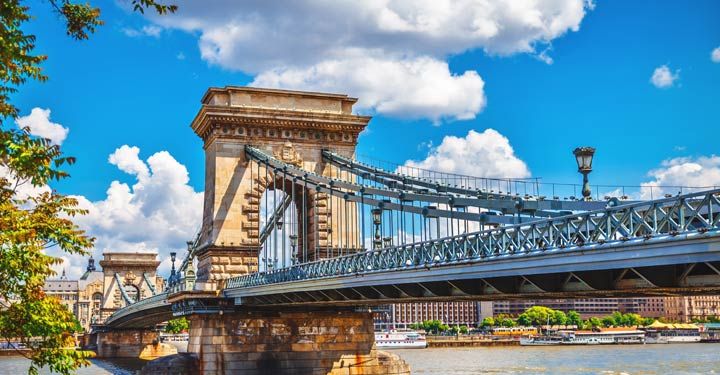 A stroll across this bridge is a lesson in history. Built from a design by British engineer William Tierney Clark in the 1840s, it's one of the earliest suspension bridges with imposing lions at either end of the structure guarding the crossing. It's an iconic Budapest sight.

4. St Stephen's Basilica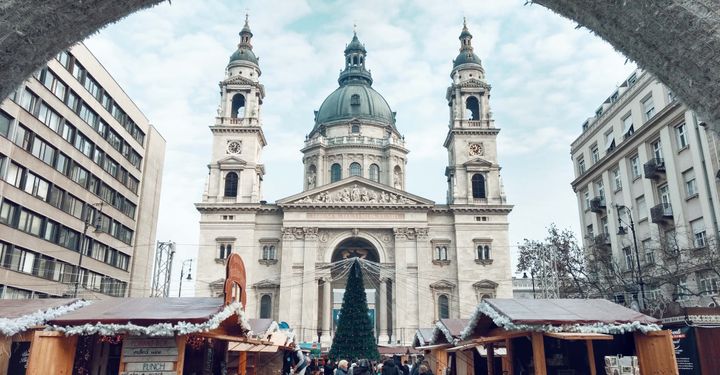 Situated in Pest, this is one of the largest churches in the country and is an imposing domed building packed with religious artefacts and art including the mummified hand of Saint Stephen himself.
Keep an eye out for classical concerts and services taking place in the church to enjoy the building at its best.
5. Hungarian Parliament Building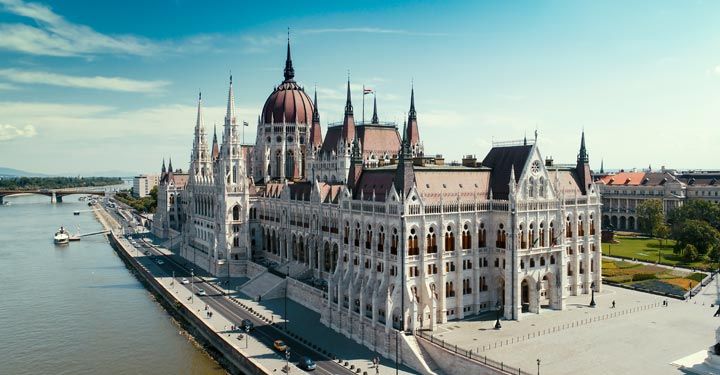 The enormous Hungarian Parliament Building sits on the bank of the River Danube. Modelled on the House of Commons, you can take a tour around the impressive rooms and halls – but book early each day as tours sell out. The decoration and scale of this building are breath-taking.
6. The House of Terror Museum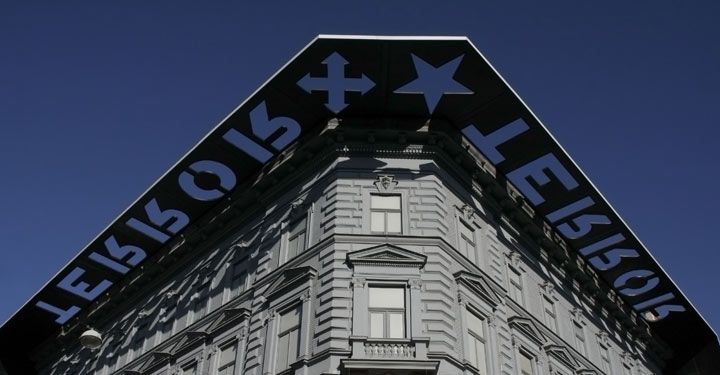 Apart from the city's setting, this is the highlight of a visit to Budapest. Set in a building formerly used by the Hungarian Secret Police, this is a challenging and thought-provoking exhibition of life under a controlling state, Communism and the former Nazi regime, and tells powerful stories of the Hungarian people.
State-of-the-art presentation and design make it a must-see and a really educational experience.
7. Heroes' Square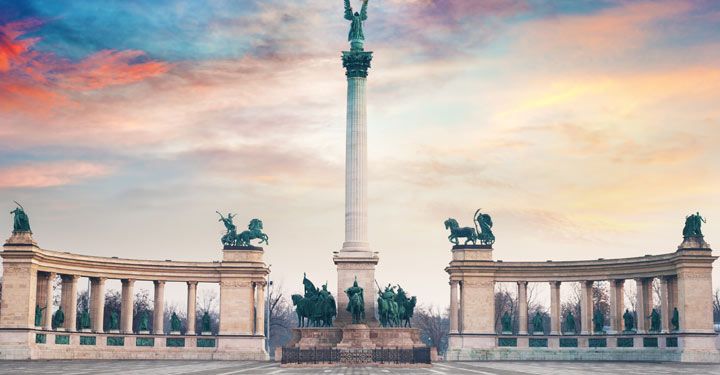 Heading along Andrassy Avenue from the House of Terror you'll come to Heroes' Square. This vast expanse bordering the City Park has been used in countless films and videos, and has historic links back to celebration of the Magyar Dynasty.
Explore the square with its museums and galleries and then enjoy the park with its zoo, amusement park, boating lake and ice skating in winter.
8. Central Market and Vaci Street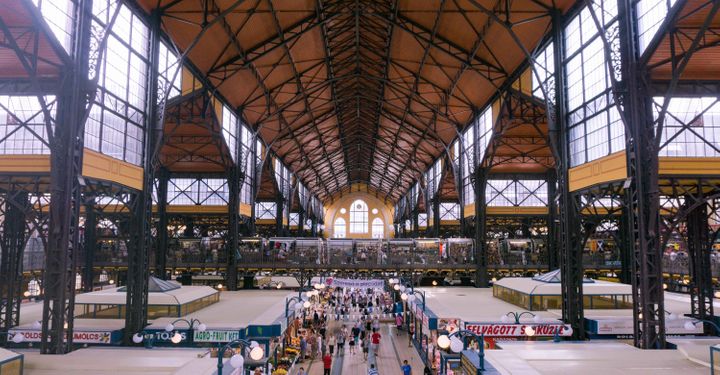 Love to shop? Then start in Central Market, a vast indoor market selling a huge range of foods and everyday items with snack bars and a chance to see the citizens of Budapest going about their daily business.
Then head along pedestrianised Vaci Street to visit high-street names for fashion, luxury goods and traditional Hungarian souvenirs.

9. Spa baths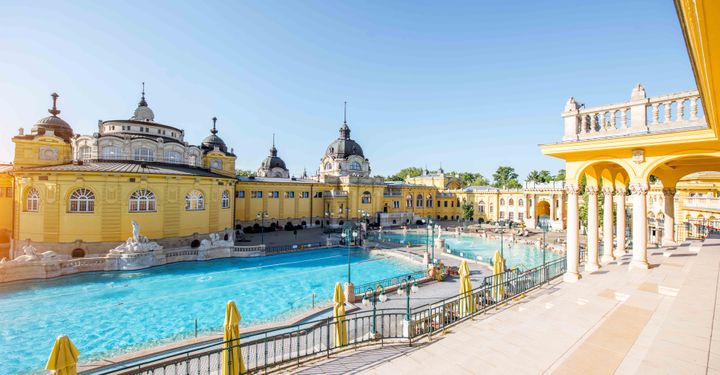 Budapest is a spa city and there are a range of baths to pick from. Go for the traditional Ottoman style of Rudas Baths with atmospheric steam rooms and bathing areas under an ancient domed roof. Or, if you want a complete contrast, opt for the vast complexes of the Gellert Baths or Szechenyi Baths with huge outdoor pools, marble treatment rooms and a list of treatments that will keep you entertained for hours.
For locals, visiting the spas is a sociable way to catch up with friends while enjoying the medicinal waters and maybe an invigorating massage, body scrub or beauty treatment at the same time.
10. Tuck into something tasty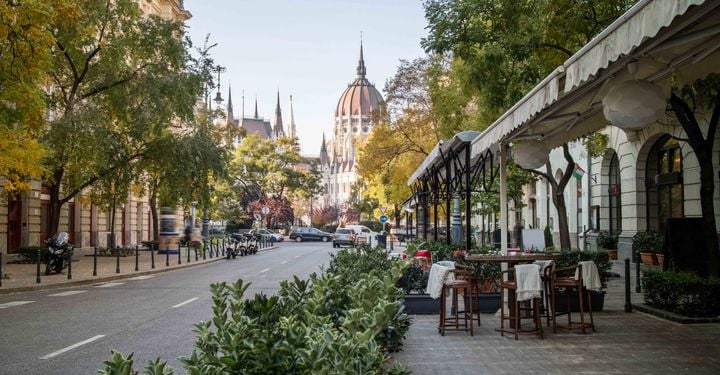 Budapest is home to many places to eat and drink. However, make sure that you take time to sample the local dishes such as meat-heavy goulash, fresh-water fish such as carp and perch, strips of beef called modra served in creamy sauce with peppers, and fried potato cakes and sausages.
Cakes, puddings and local brews are also worth digging into; think rich gateaux, pastries and sweet nibbles washed down with local beer, wines and excellent fresh coffee.
Have a comment or question about this article? You can contact us on Twitter or Facebook.