8 holiday hotspots to put on your radar in 2020

December 23, 2019
Thinking about your next escape but not sure where to go? We've crunched the numbers at TravelSupermarket HQ to reveal the eight destinations that shot up the popularity ranks in 2019. From beach breaks to city escapes, these spotlight-stealers are predicted to keep on rising in 2020.
Our top tip? Get there before the crowds do.

1. Central Dalmatia, Croatia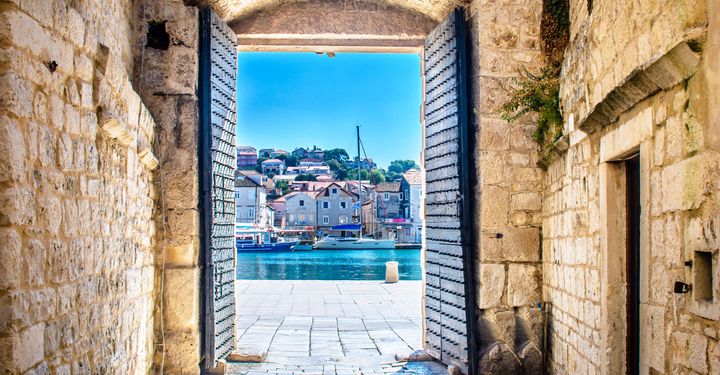 Dubrovnik may nab the bulk of Brits but Central Dalmatia is fast playing catch-up – searches increased some 132% in 2019. The hype surrounding Game of Thrones' final season may have petered out by the end of this year, but it could've come too late: the secret of this pretty region is well and truly out.
The coastline – especially region centre, Split – makes an excellent jumping-off point for exploring nearby islands; Vis, Brač and Šolta are easy to reach from here.
On the mainland, the medieval walled town of Trogir is a head-turner, packed with incredible Romanesque and Renaissance architecture. And when you're not sea-side, Split offers a range of wine tasting experiences on its outskirts.

2. Vilnius, Lithuania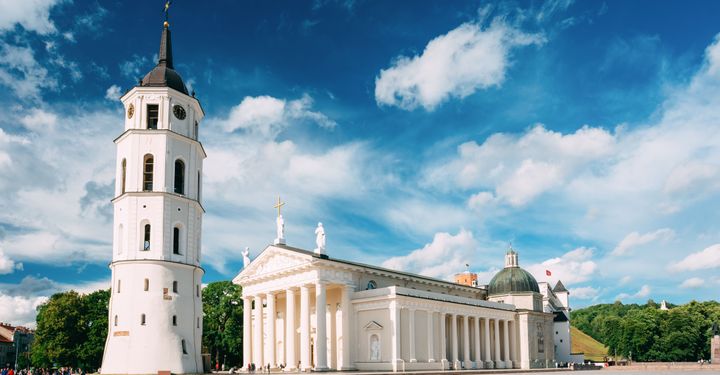 A risqué tourism campaign dubbed Vilnius 'the G-spot of Europe' in 2018, and travellers have been finding it – easily, mind you – in droves ever since.
Lithuania saw a 71% jump in searches in 2019, and interest in its capital city is the driving force behind the trend. Advertising aside, affordability is its main drawcard: a double bed can cost just £15 per person per night, a pint comes in at about £2.55, and a meal at a mid-range restaurant rarely tops £15 a head.
Want to get there before your friends? Rug up for an early January jaunt to take advantage of cheaper package prices and fewer crowds.

3. Malta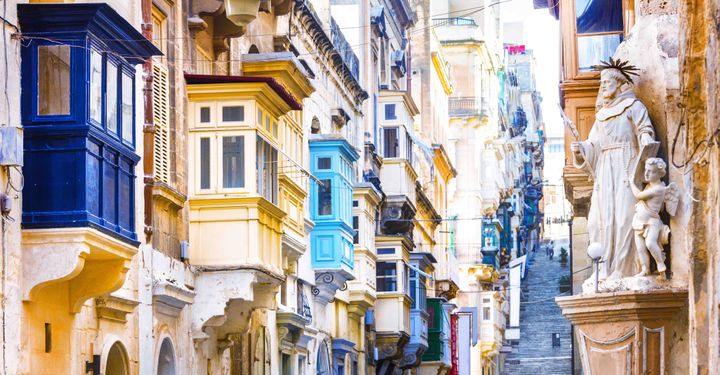 This tiny island sure packs a punch. With a stint as the European Capital of Culture (in 2018) under its belt, nine UNESCO World Heritage sites and more than one brush with modern fame – the Queen and Prince Philip lived here in the early 50s, while Game of Thrones set up shop a little more recently – it's a destination that captivates from the get-go.
Though Game of Thrones, and much of the fan-tourism that came with it, has now cleared out, Malta won't be resting just yet – it's seen a small-but-mighty 34% increase in searches in 2019.
If it's on your holiday hitlist in 2020, be sure to explore beyond the beach. In capital Valletta, the Lascaris War Rooms is a must-see and on sister island, Gozo, the megalithic Ggantija Temples are some thousand years older than the Pyramids of Giza.

4. Portugal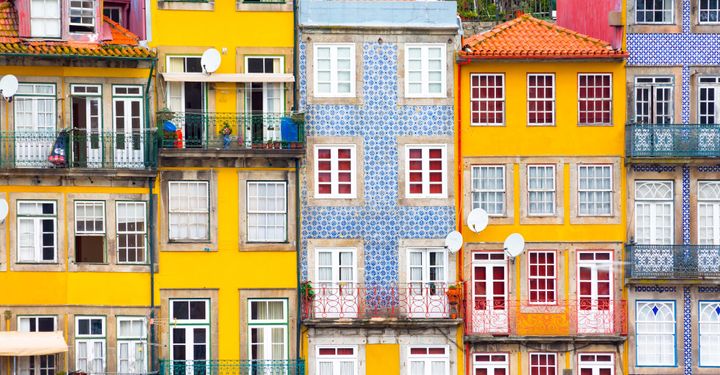 Long loved as an affordable fly-and-flop hotspot, Portugal is piquing interests again in 2020. The fantastic beaches – which range from family-friendly shallows to wind-battered watersport havens – haven't changed all that much, but its main cities (namely Lisbon and Porto) are gaining ground in the popularity stakes.
Head to the bustling capital for your history hit. Wander the charming streets of the Alfama neighbourhood and spend a day in Belém for cultural sights fuelled by the district's signature Pastéis de Belém. Porto, meanwhile, is the gateway to Portugal's most famous wine country. Take a cruise through the spectacular Douro Valley to sip its main export – port – close to the source.
As for those beach breaks? Well, we've seen a 30% increase in searches for seven-night package holidays this year, so consider the shoulder season if you can be flexible.

5. Tunisia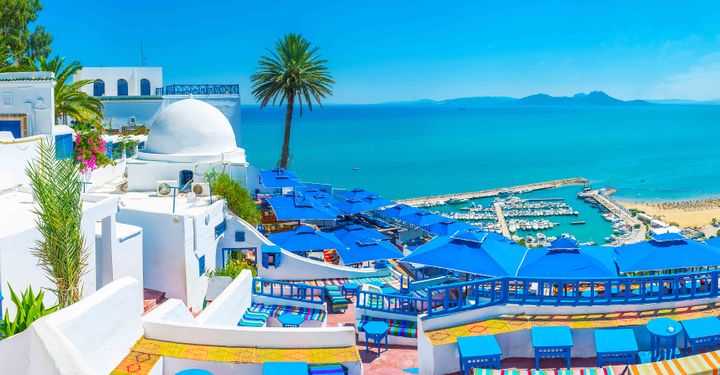 If value is your number one priority, especially with sterling's struggles in the last couple of years, turn to Tunisia in 2020. The pound is strong against the Tunisian dinar, meaning a beer is around £1 and a meal out comes to less than £10 per head, and package beach holidays are affordable.
Sands aside, Tunisia is steeped in history. Perched on the edge of capital Tunis and just over an hour the main beach resorts, Carthage should be at the top of the must-see list. Take in the ruins of ancient baths, theatres, and villas, and enjoy sweeping views of the Gulf of Tunis.
For a little luxury, hit up a hammam: they range from cheap and cheerful to high-end lush.

6. Turkey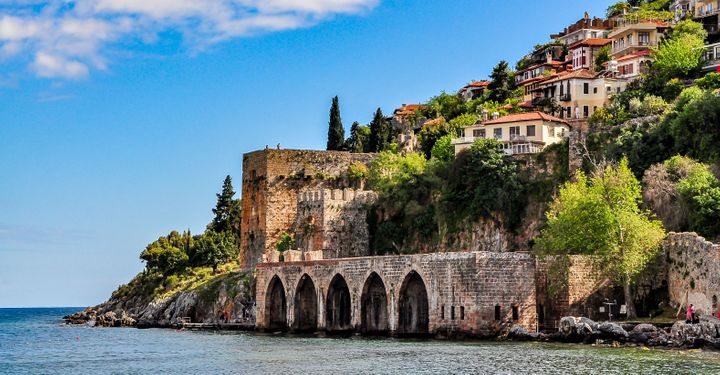 Tuck into the best of Turkey in early 2020 to beat the crowds; its return to the great value holiday scene is showing no signs of slowing. An extra weak Turkish lira is still enticing already-keen Brits, and you'll find value-for-money packages across all star ratings.
Antalya remains a popular pick, with Side appearing as a frontrunner resort: it's seen a 90% year-on-year increase in 2019. Expect swathes of golden sand, and many ancient sites. Other perennial favourites, including Bodrum and Izmir, offer similarly good value in 2020.

7. Zanzibar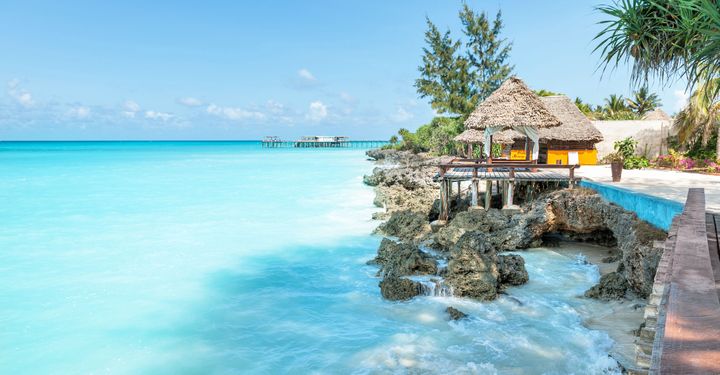 Zanzibar promises Caribbean luxe without the crowds, and it delivers. No wonder Brits are catching on – we've seen a 43% increase in searches to the Tanzanian archipelago.
Marvel at the impossibly clear waves then, go beneath them; Zanzibar does snorkelling and diving exceptionally well. Prison Island, a nature reserve, is one of many good spots.
When you want to stay dry, Stone Town, the old quarter of Zanzibar town, with its maze of alleys and buildings interspersed with mosques and churches is fascinating to explore. Also be sure to check out the food stalls in the evening at Forodhani Harbour.

8. Bali, Crete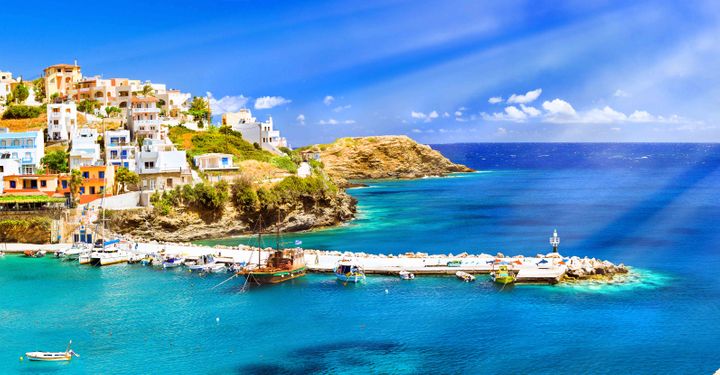 Greece's largest island offers so much: beautiful beaches, unspoilt villages and archaeological history. And while resort after resort punctuate its coastline, it's Bali that's seen a notable upsurge in interest this year.
The former fishing village, which lies on the north of the island less than an hour from the capital, Heraklion, has received a whopping 215% more searches than in 2018. Beaches are Bali's biggest draw, but Crete has plenty of road trip potential if you like to get behind the wheel.
Other resorts to consider include Piskopiano, Tavronitiia and Stalis.
* Research based on TravelSupermarket search data from 2018 and for 2019 up to November 11 each year and for all departures during those years.
Have a comment or question about this article? You can contact us on Twitter or Facebook.