8 holiday hotspots to put on your radar in 2023
January 7, 2023
By Anna Hardy
Thinking about your next escape but not sure where to go? We've crunched the numbers at TravelSupermarket HQ to reveal eight rising destinations for 2023.*
Whether they're welcoming new flight routes, huge cultural events or the end of Covid-19 restrictions, these spotlight-stealing destinations are set to be big this year…


1. Egypt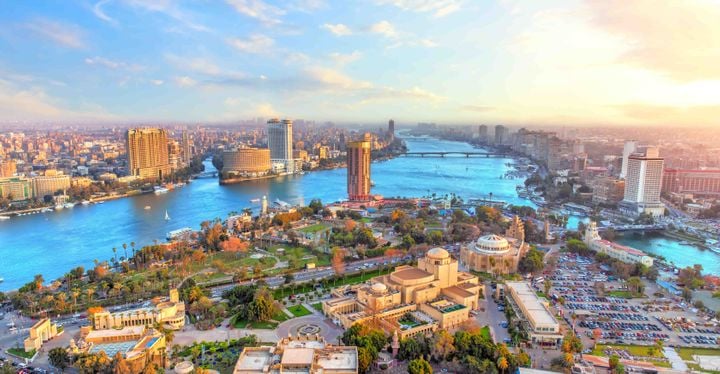 With a thriving capital and lively Red Sea resorts, Egypt has some serious holiday hype this year. History buffs will love the Grand Egyptian Museum in Giza, which will bring together thousands of ancient artefacts, including Tutankhamun's treasure collection – some 5,000 pieces – for the first time ever. It's set to open later this year and will be the largest archaeological museum in the world.
For beach bums, the popular Red Sea resorts of Sharm el Sheikh and Hurghada were top choices for holidaymakers in 2022, following a four-year ban that was lifted in 2019 and subsequent Covid-19 closures. Affordability (the sterling has skyrocketed against the Egyptian pound since December 2021), near-guaranteed sunshine and tons of great all-inclusive options have helped maintain its appeal for 2023. Visit for a dose of winter sun, its glamorous beachfront hotels and world-class activities, from coral reef diving to dune buggy rides.


2. Paros, Greece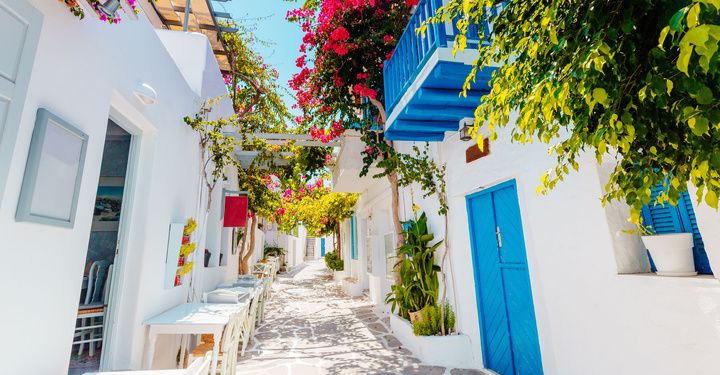 Paros is quintessential Greece – think beautiful beaches, idyllic whitewashed towns and ancient Cycladic architecture – with a growing luxury getaway feel. A string of upmarket hotels has recently opened up here and, according to TravelSupermarket data, this long-kept Greek secret is starting to turn the heads of British holidaymakers.
Island capital, Parikia, and Naoussa are Paros' tourist hubs, where cobblestoned streets, ancient churches and waterfront seafood restaurants charm those who have already made it here. Sleepy by day and alive by night, a stay on Paros is about laidback beach days and evenings in lively tavernas and beach bars.
If you're seeking true tranquillity, head for the island's hilly interior and relax in the quaint villages of Lefkes or Marpissa.


3. Jordan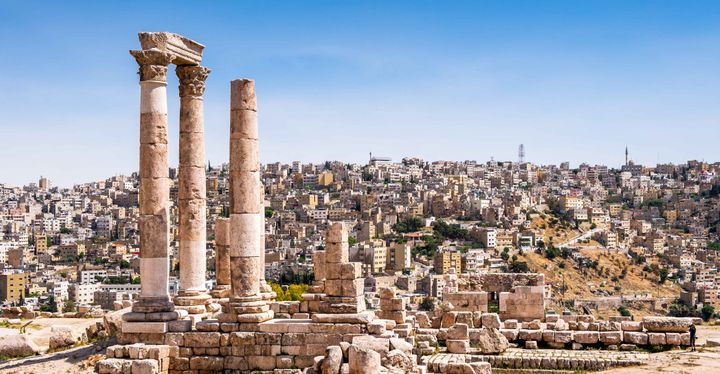 If you're anything like us, you may have noticed more and more people talking about Jordan last year. And it's not just talk – data from TravelSupermarket HQ and Skyscanner, as well as new Wizz Air flights to capital Amman from London Luton, are all pointing to this Middle Eastern nation being a hit in 2023, too.
Holidays here combine the best of old and new. In Amman, traditional mosques and souks sit alongside contemporary shops and cafes while chic art galleries and new hotels neighbour iconic landmarks such as the ancient Citadel – the site of the Temple of Hercules – and the impressively restored Roman Theatre.
For a longer holiday, a handy tourist pass, which combines visa fees with prepaid entry to more than 40 attractions, will help get you out of the city for less. Combine your city break with an adventure to the Rose City of Petra, float in the salty waters of the Dead Sea and explore the extraordinary landscape of Wadi Rum for a life-affirming adventure.


4. Christchurch, New Zealand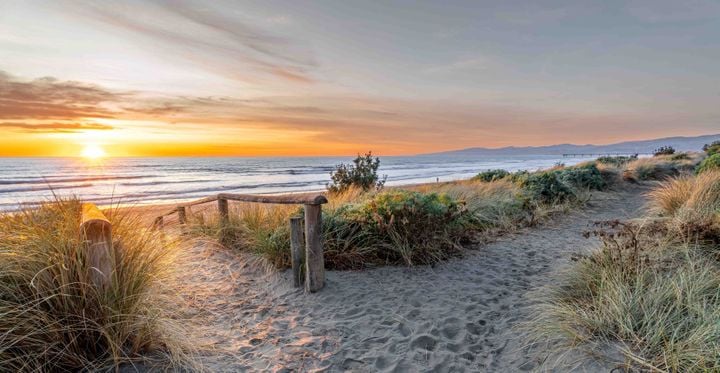 After two years of Covid-19 travel bans, 2023 marks the first full year without restrictions for New Zealand. And with improved flights, plus its turn co-hosting the FIFA Women's World Cup in July and August, the country is enjoying a long-awaited return to the holiday radar.
In particular, the South Island city of Christchurch has wandered back onto our watchlist. 'The Garden City' is speeding along with its regeneration scheme following the devastating 2011 earthquake, with new openings in the city centre including The Grand, the city's heritage post office that's being reimagined as a food and entertainment complex.
As a base for exploring the South Island, Christchurch puts you close to New Zealand's first UNESCO Global Geopark. Due to open this spring, the Waitaki Whitestone Geopark, just south of Christchurch, will be the country's first protected area, accredited for its geological and historical importance.


5. Malaysia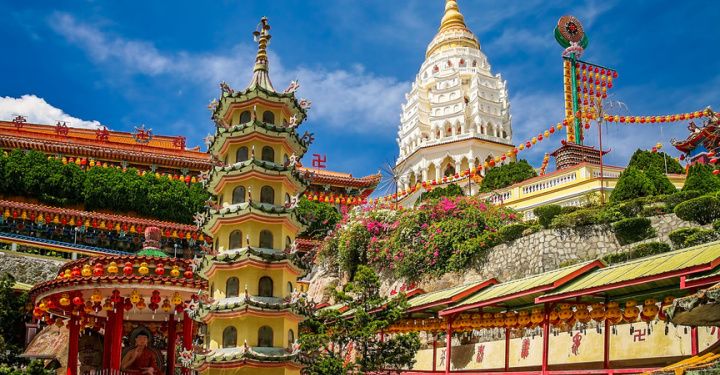 Whether you're seeking skyscrapers or secluded shores, Malaysia is this year's Asia pick. Just take its food scene – 2023 marks the first year it features in the Michelin Guide, and 97 restaurants are listed across Kuala Lumpur and Penang. Four have even earned a Michelin star.
Even if you're not a foodie, capital Kuala Lumpur is all charm, from its recognisable Petronas Towers to its lively nightlife, while the UNESCO World Heritage site of George Town and pristine beaches of Penang keep tourists returning to its sun-soaked shores. The island of Langkawi has also boosted Malaysia's holiday popularity, offering an alternative tropical escape to the Thai islands with its palm-fringed beaches and luscious rainforest interior.


6. Morocco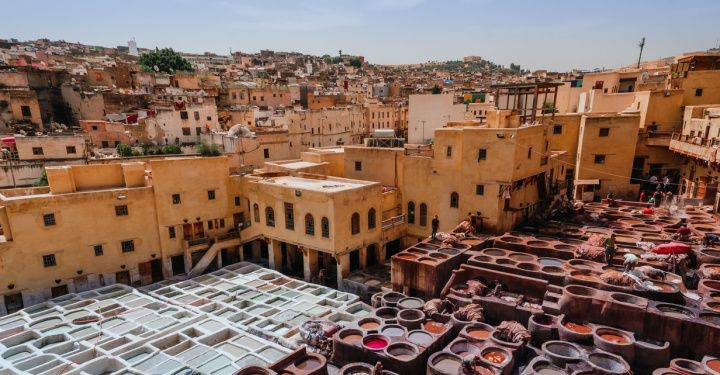 Marrakech and Agadir continue to be Morocco's hotspots for all-inclusive stays next year – the former is even one of the cheapest all-inclusive holiday destinations for summer 2023. Stay in a luxury riad in the heart of Marrakech's medina to enjoy all the chaos of the Red City opt for a sun-kissed escape in one of Agadir's beachfront resorts.
Elsewhere, Fez is increasingly popular for 2023 – perhaps thanks to the rising 'set-jetting' trend. The city, which stars in the upcoming Indiana Jones and the Dial of Destiny film, is certainly on the must-visit list for movie buffs. If that's you, expect alleyways full of food cart vendors, traditional stalls selling rugs of every colour and a wealth of intricately designed architecture.
Modern Casablanca is also piquing interests as some travellers look beyond Marrakech. Head here for a city break in the country's culture and arts hub.


7. Menorca, Spain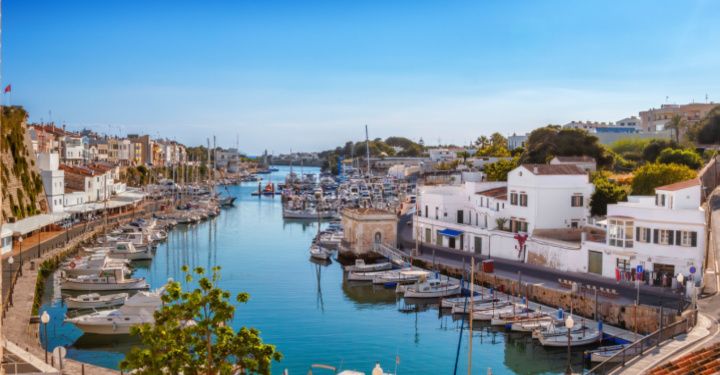 Long-loved as an affordable fly-and-flop hotspot, the Balearic Islands are once again a popular pick for 2023. But it's not Majorca or Ibiza we're flocking to; Menorca, with a 224% increase, is the winner in the popularity stakes.
With a laidback lifestyle, a wealth of wildlife and secluded bays tucked along the coastline, holidays here are all about embracing the quiet beauty of the island. Whitewashed buildings spill on to azure shores and a rugged interior hides vast vineyards producing quality Spanish wine – which bolster the destination's foodie credentials. Hit up the restaurants of Ciutadella or Mahon to sample Menorca's Protected Designation of Origin products such as cheese and gin.
This year marks the 30th anniversary of Menorca's UNESCO Biosphere Reserve accreditation. Get to know what makes it so special along the Camí de Cavalls by foot or bike to discover the island's unspoilt landscapes and spot the abundance of bird and plant species that call Menorca home.


8. Australia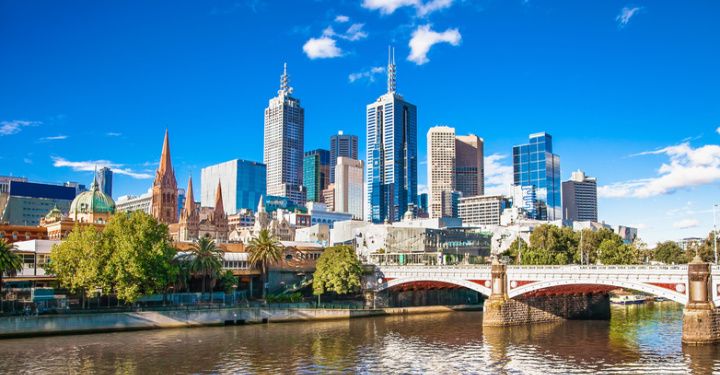 An exciting line-up of events including the Sydney Festival (January 5-29), WorldPride in Sydney (February 17 - March 5) and the FIFA Women's World Cup (July 20 - August 20) – as well as resumed non-stop flights from London to Melbourne via Perth – are putting Australia back on the holiday map post-Covid.
We'll admit it's not a cheap pick for a getaway – especially with the rising cost of living – but with a 220% increase in searches, it's certainly sneaking into travel wishlists again.
Sydney is the obvious pick for first-time visitors thanks to its iconic harbour and postcard-perfect beaches, but for trendy nights out, Melbourne is the go-to – it's also the starting point for the stunning Great Ocean Road drive. In Queensland, state capital Brisbane is one of the country's underrated cultural hubs, with a slew of world-class museums, while Western Australia's Perth combines white-sand beach breaks with a bustling city stay.
*Research based on TravelSupermarket search data from 2021 and 2022 for all departures in 2022 and 2023 respectively.


Have a comment or question about this article? You can contact us on Twitter or Facebook.