Updated November 19, 2021
(Published August 28, 2019)
By Meryl Pearlstein
You've visited New York City, and you think you've done it all. But any New Yorker will tell you that checking off Times Square, the Empire State Building and Rockefeller Center on a sightseeing list isn't experiencing New York City to its fullest. It's just scratching the surface.
On your second visit, delve deeper into the "City That Never Sleeps," with the hidden attractions only a true an inner-city insider knows about. Here's how to see New York like a local.


Stay in an emerging neighbourhood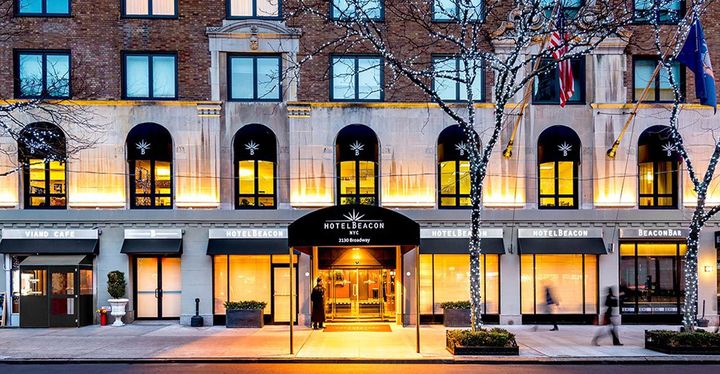 First of all, location is vital. Consider a hotel in one of Manhattan's emerging neighbourhoods or in Brooklyn to get a different kind of flavour for the city. Instead of Midtown, book a room on the very-residential Upper West Side or downtown in the culturally vibrant Lower East Side. Alternatively, check out one of Brooklyn's diverse neighbourhoods – such as Williamsburg – where the younger set tend to live.
For Manhattan, try The Hotel Beacon (2130 Broadway, Manhattan), close to Zabar's, a must-visit food emporium, and the Beacon Theatre on the Upper West Side; or The Hotel on Rivington (107 Rivington St.), a three-minute walk to Essex Market, one of the city's top foodie meccas. In Brooklyn, The Wythe in Williamsburg (80 Wythe Ave., Brooklyn, 718-460-8000) set in a 120-year-old factory building and across the street from Brooklyn Bowl (61 Wythe Ave.) – a bowling alley, rock venue and restaurant all rolled into one – is a hipster's dream.


Swap chains restaurants for authentic eats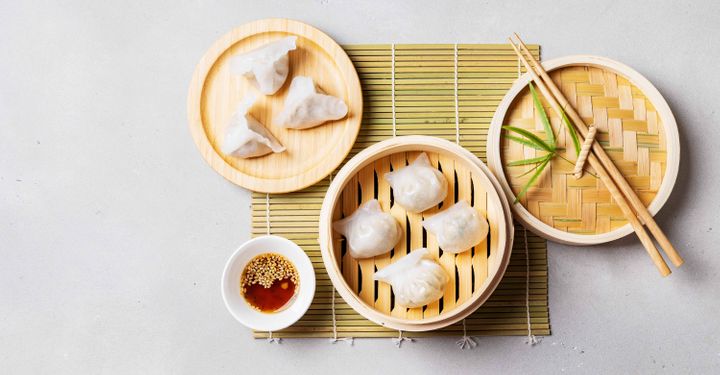 Manhattanites have small apartments. This means that residents are constantly on the hunt for great, well-priced restaurants that essentially double as their dining room (and living room).
You can get a feel for the city's dining diversity by walking along Ninth Avenue from 50th to 42nd streets. On this eight-block stretch on the West side, you won't find any chains or fast-food restaurants. Instead, pick one of the dozen or so Thai restaurants, or multiple American BBQ, Italian, Mexican, Mediterranean and burger spots that are all local faves.
A standout pan-Asian, Obao (647 Ninth Ave., 212-245-8880), is especially hopping after work with happy hour pricing. Another go-to among the city's in-crowd, Sake Bar Hagi (358 W. 46th St., 212-956-2429) is a Japanese izakaya (informal taverns) hidden on Restaurant Row that caters to a late-night crowd.


New York nightlife: Go alternative on entertainment
Since you've already been to the heavy-hitter shows on Broadway (think Frozen, Wicked, Hamilton, Phantom of the Opera), venture off-Broadway to a smaller venue or to one of New York City's salon-type cabarets. Two Manhattan favourites, The Green Room 42, (570 Tenth Ave.) at the corner of 42nd Street and 10th Avenue, and Feinstein's at 54 Below (254 W. 54th St.) border the big Broadway theatres but offer a very different supper-club experience with close-up entertainers, many of whom are notables on the Broadway stage.
The city's music scene extends uptown as well. Grab a cab to Harlem to experience some of NYC's most storied jazz venues. Make a reservation at Minton's Playhouse (206 W. 118th St.), a jazz club that will give you a taste of New York's Jazz Age as well as a lovely dinner. Still itching for more? Check the schedule for the Theater District's Birdland (315 W. 44th St.), one of the city's most glamorous clubs, where jazz greats mix with Latin fusion and cabaret stars. On Monday nights, Jim Caruso's "Cast Party" is an open mic array of performers as unexpected as they are original. As most theaters close on Mondays, it's not unusual for Broadway stars to moonlight here.
If you're a frustrated performer yourself but don't feel confident enough to take the stage at Birdland, you may want to schedule a night of karaoke in Manhattan's Koreatown. Most bars are hidden in office buildings along 32nd Street between Fifth Avenue and Sixth Avenue, so it might take a bit of ferreting to find one for you. Each has a different vibe and theme, and some are classier than others. For something different, try Space Billiards (12th floor, 34 W. 32nd Street) – it's a lounge, pool club and a karaoke bar all in one. Plus, it's open until 4am.


Off-trail museums and history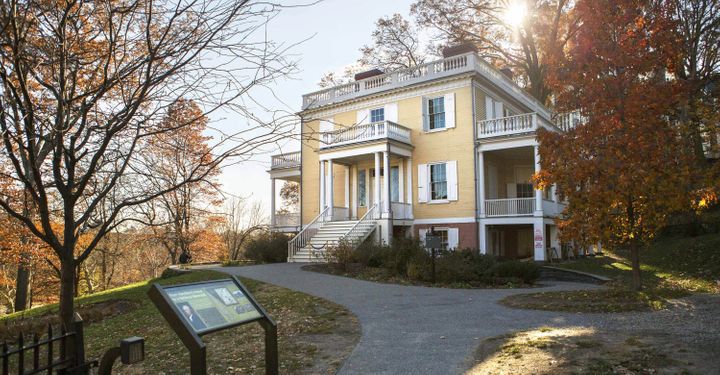 If the arts to you means visiting museums in Manhattan, there are smaller ones that are less crowded and every bit as fascinating. The Rubin Museum of Art (150 W. 17th St.), for example, is an oasis of Himalayan culture in the city's Chelsea neighbourhood. For a purely American immersion, The National Museum of the American Indian in the gorgeous US Customs Building downtown (One Bowling Green) is educational, entertaining and unusual.
But if you've had enough of indoor museums, change your pace and opt for a walking tour of Brooklyn's gritty Bushwick neighbourhood where you'll see some of Brooklyn's coolest street art in living colour and in situ.
For history fans, plan to roam through the boroughs to get a fuller understanding of the city. In Staten Island, you can get a taste of old New York at Historic Richmond Town, a living historical site that tells the story of its residents from the 1700s onward. Fans of Hamilton won't want to miss Hamilton Grange, the Founding Father's early 1800s "country home" in St. Nicholas Park, Harlem (tours are currently suspended, but the grounds remain open). New York City's immigrant past is brought to life in the Tenement Museum (97 and 103 Orchard St.) on the Lower East Side through a series of immersive tours.


Don't forget to relax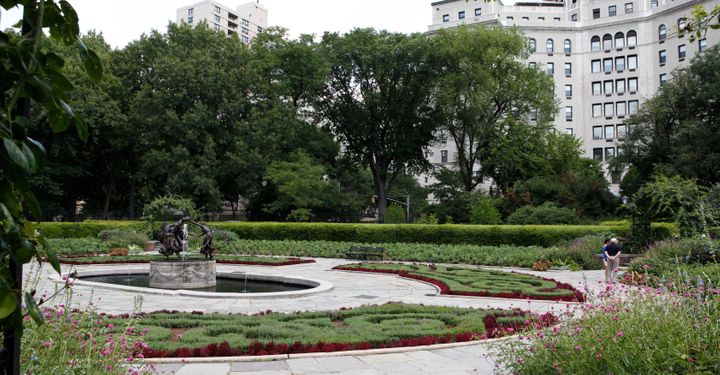 After all the touring and exploring, you might think there's nowhere to find a calm spot in this all-day, all-night city. Locals crave their zen, too, and have some wonderful places to chill.
In Manhattan, the Conservatory Garden is an officially designated "Quiet Zone" at the edge of Central Park, where flowers are diligently curated, a pergola overhangs medallions of the thirteen original states, and fountains add a serene backdrop against the traffic of Fifth Avenue (Fifth Avenue between 104th and 105th streets). If you're in Brooklyn, the ever-expanding Brooklyn Bridge Park has a variety of piers, grassy areas, and benches where you can park yourself and simply gaze across the East River at the wonder that is Manhattan.
For some indoor peace, you won't avoid the crowds at The New York-Historical Society (170 Central Park West) or The New York Public Library (476 Fifth Ave., Manhattan), but the Gallery of Tiffany Lamps and the newly restored Rose Main Reading Room, respectively, will insulate you from cellphones and chatter.


Have a comment or question about this article? You can contact us on Twitter or Facebook.