Updated June 8, 2023
Published March 22, 2021
By Joey Tyson
Known for its spectacular beaches and affordable prices, Majorca has become one of the UK's most popular holiday destinations. But away from the busiest resorts, there's a different side to this beautiful little island.
Look beyond the obvious and you'll find sleepy mountain hideaways, throwback fishing villages and scenic wine country towns. To give you a bit of inspiration for your next Majorca holiday, we've rounded up nine of the island's quieter towns and villages.


1. Cala Figuera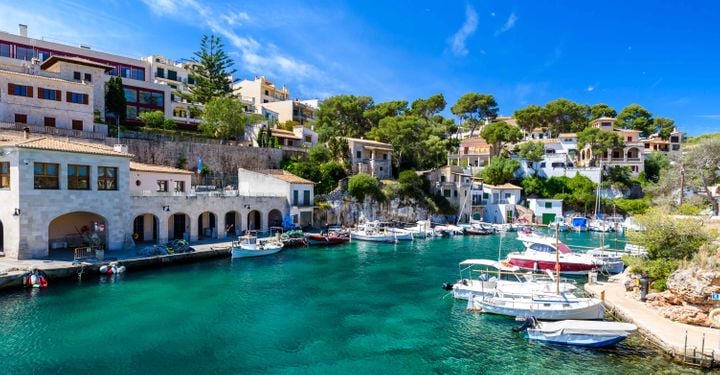 Dazzling whitewashed cottages backed by fragrant fig trees. Colourful wooden boats bobbing in a tiny blue harbour. The balmy Mediterranean lapping at the shore. Close your eyes, think 'Majorcan fishing village', and there's a good chance Cala Figuera will be the image your mind conjures up.
The village sits at the mouth of a pretty, two-pronged bay on the southeast of the island, a quiet reminder of a past Majorca. There's no sandy beach in the town – which is probably why it's stayed so underdeveloped – but you can swim at the rock beach close to the harbour. Close by, you'll find Parc Natural de Mondrago, a large nature reserve known for its pristine white sand beaches, hiking trails and insanely turquoise waters.


2. Estellencs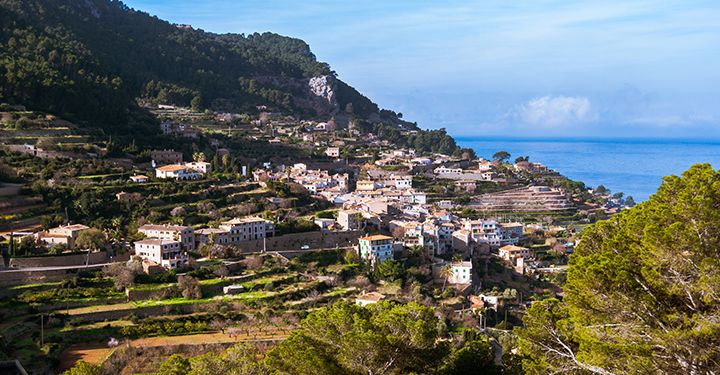 If you want your holiday to be really quiet, head to Estellencs, a perfect dose of rural Majorca in the foothills of the Serra de Tramuntana mountains.
The centre of Estellencs isn't much more than a few pretty streets, a jumble of sandy-stoned houses draped in brilliant bougainvillea, and a handful of local bodegas serving traditional Majorcan cuisine. A winding road leads down to a rocky cove of clear water, and infinite sea views.
Most people who stay here come for the hiking, so be sure to bring your walking boots as well as your swim gear. Puig de Galatzo, a difficult but rewarding mountain trek, is one of the most famous hikes from Estellencs.


3. Consell and Santa Maria del Cami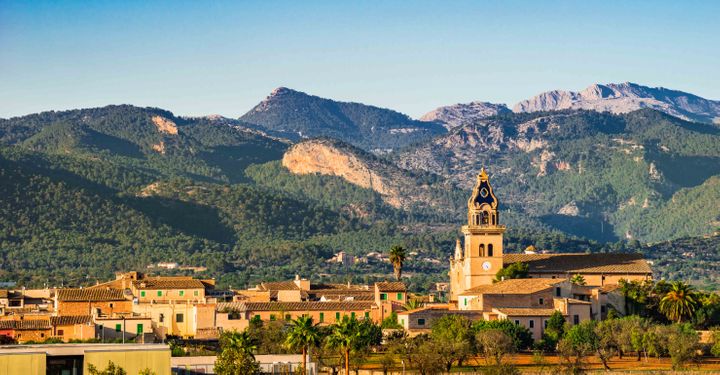 The twin market towns of Consell and Santa Maria del Cami sit in the centre of Majorca's wine country, surrounded by sprawling vineyards and beautiful brooding mountains.
Consell is the sleepier of the two, but well worth a visit for Bodega Ribas alone. Founded in 1711, this family-run winery produces a selection of small batch Majorcan wines, which you can taste on a tour of the bodega. Make it a hattrick and visit Bodegas Macià Batle and Angel Bodegas, two other brilliant local wineries nearby.
Time your visit with the weekend when two massive markets, the Santa Maria del Cami and the Consell flea market, take over the town centres every Sunday.


4. Manacor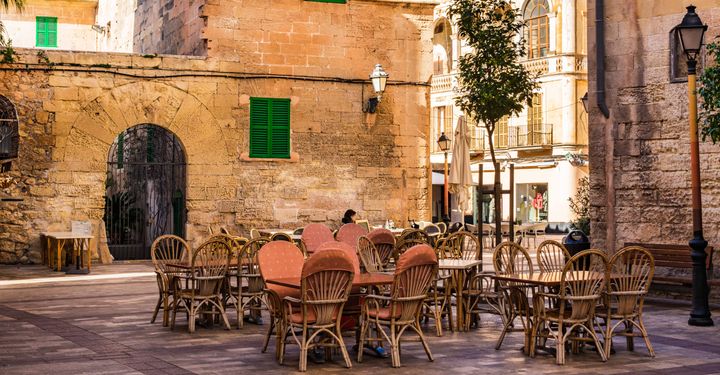 While Palma teems with cruise ship tourism, inland Manacor marches to a mostly local beat. Those who do spend a few days in Majorca's second largest town will be pleasantly surprised by its impressive gothic cathedral, pretty old town and understated café culture. As the centre of Majorca's handcrafted pearl trade, it's also great for jewellery shopping – take a guided tour of the Majorca Pearl Factory on the edge of town to learn more about this delicate process.
Be sure to visit the Cuevas del Drach (The Dragon Caves), an enormous network of caves in nearby Porto Cristo. Cruise along Lake Martel, one of the largest underground lakes in the world, before enjoying an unusual, if a little eerie, classical music performance in this cavernous natural auditorium.


5. Pollensa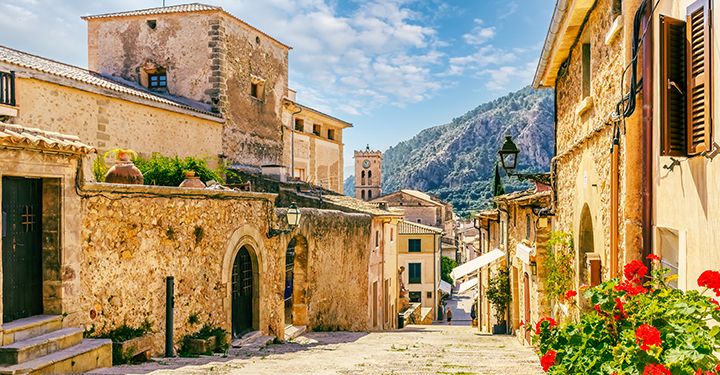 An ancient tumble of stone houses guarded by the mountains of Serra de Tramuntana, Pollenca might just be the prettiest old town on Majorca.
Placa Major sits at the heart of its beautiful medieval centre, a café-lined piazza overlooked by the 13th-century Our Lady of the Angels, an imposing gothic church built by the Knights Templar. From here, you can hike up to the sanctuary of El Calvari via a 365-step pathway for panoramic views of the island's surrounding pine-clad peaks.
If you're craving a beach day, Puerto Pollensa is just a 15-minute journey away on the 301 bus. The beach gets busy in the summer, but with 1.5km (1 mile) of golden sand to play with, there's plenty of room for everyone.


6. Soller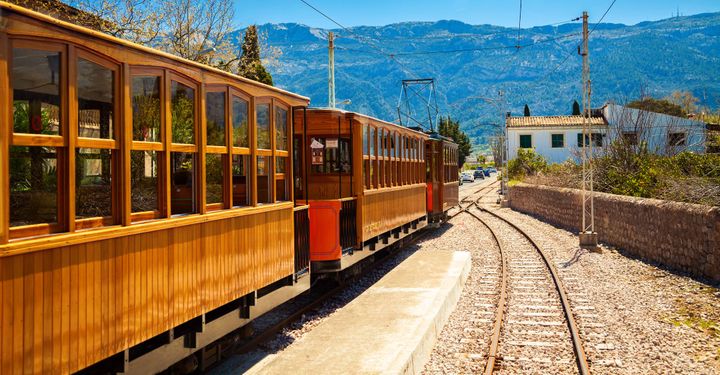 Groves of orange and olive, deep-green valleys, and a gentle wave of mountains surround Soller, a picturesque town in the northwest of the island.
Most people arrive aboard a vintage wooden train from Palma, before heading on to the nearby seaside town of Port de Soller. Instead, stay awhile and settle into the town's sedate café culture. The streets and alleys leading away from main square Plaza Constitucion are packed with pavement bars and restaurants.
For sightseeing, Jardi Botanic de Soller on the outskirts of town is well worth a visit. While it's not the biggest botanical garden in the world, it's packed with endemic species from all over the Balearics.


7. Canyamel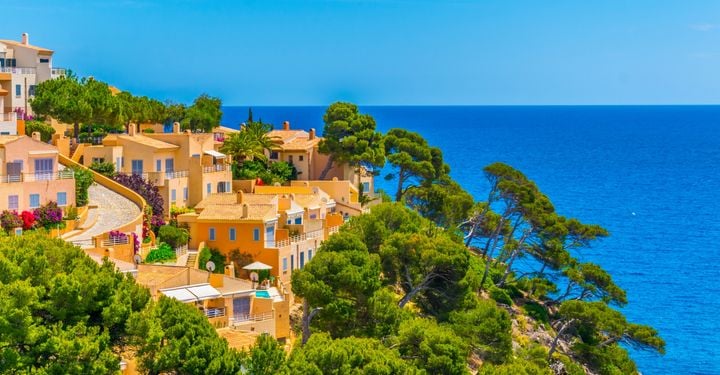 One of Majorca's sleepier beach resorts, Canyamel is a small, no-frills spot on the island's northeast coast.
Perhaps unsurprisingly, its large, sandy beach is the main draw in town. Despite its golden sand, Canyamel has managed to slip under the radar, leaving it pleasantly underdeveloped.
Tear yourself away from the beach for the short trip to Cuevas de Arta, a small cave filled with bizarre stalactites just a few miles out of town. A little father past the caves, you'll find a serene viewpoint to watch the sun set.


8. Esporles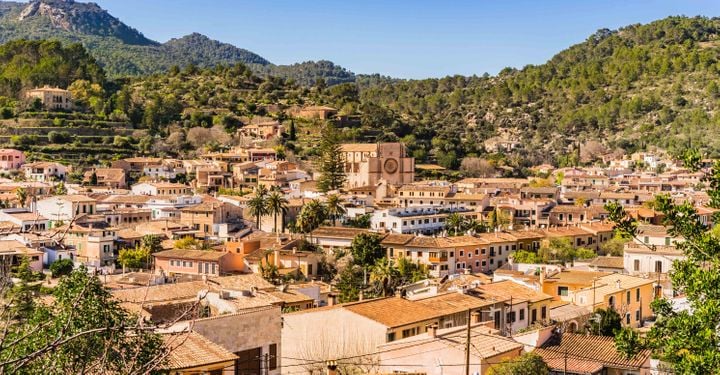 Another one for the walking crowd, hard-to-reach Esporles sits in a serene valley at the centre of the Serra de Tramuntana.
The surrounding mountains are traced with hiking routes, and the town itself is pretty, with enough to keep you happy for a few days in between hikes.
Not far from Palma, you can combine a few days' city slicking with a tranquil escape up in the mountains. You'll need to hire a car to get there, but the extra effort is worth it – trust us.


9. Sa Rapita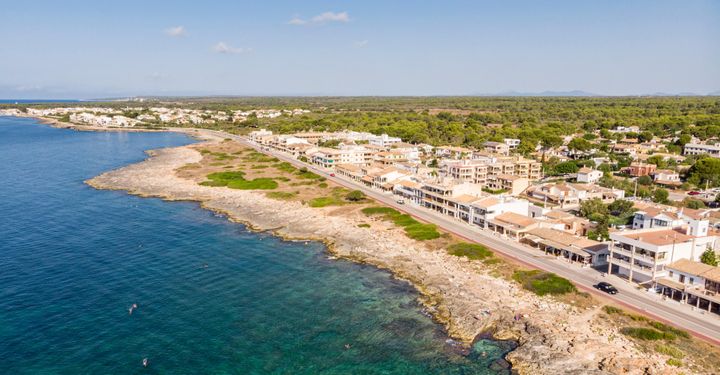 Given its proximity to Es Trenc, an unspoiled white-sand beach widely said to be Majorca's most beautiful, it's a wonder Sa Rapita isn't busier. The town remains largely residential, with travellers mostly overlooking it for the larger resort of Colonia Sant Jordi on the other side of Es Trenc.
With beaches either side of the town, it's a pleasant place to spend a few days away from the bustle of Majorca's main towns and resorts.


Have a comment or question about this article? You can contact us on Twitter or Facebook.