10 of the best things to do in Majorca
August 27, 2021
The largest and most diverse of the Spanish Balearic Islands, Majorca is a Mediterranean must. Awash with idyllic sandy beaches, rugged natural beauty and awe-inspiring ancient history, Majorca is the kind of holiday destination you could easily come back to again and again.
From leisurely afternoons wine tasting to action-packed days exploring natural parks and underground caves, or hours spent simply strolling the streets of Palma – there is never a dull moment on a Majorca holiday. With so much on offer, you're sure to find something that takes your fancy on our round-up of ten of the best things to see and do.


1. Admire the fragrant Alfabia Botanical Gardens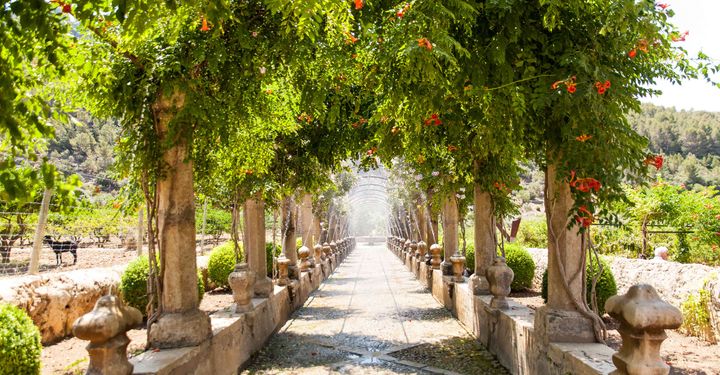 Breathe in the sweet floral smells of jasmine and orange blossom as you wander through the leafy Alfabia Botanical Gardens in Majorca's Tramuntana mountain range. The focal point is the estate's 13th-century house, which blends years of architectural styles from Roman to baroque, as well as a number of water features, shaded courtyards and even a little cafe. At just half an hour's drive out of central Palma, the gardens make a lovely half-day excursion, or a tranquil setting to escape the midday heat.


2. Explore the Drach Caves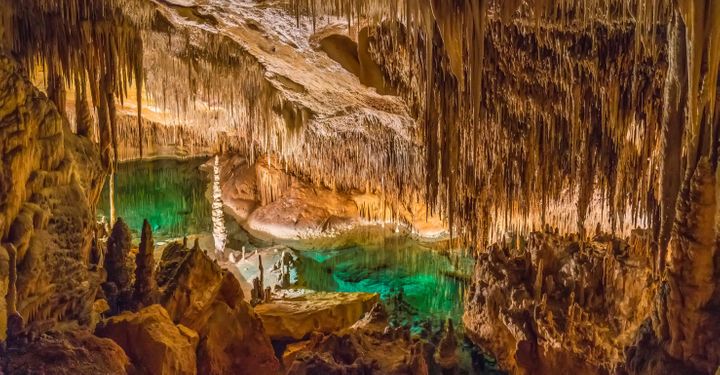 One of Majorca's most unusual and spectacular natural attractions is the Drach Caves on the island's east coast. Gradually make your way 25m (75ft) underground and be amazed at the thousands of ancient stalactites adorning the ceilings, and stalagmites creeping up around your feet. Don't be worried about exploring in the dark – the caves have all been artfully backlit to showcase the dramatic natural rock formations and guide you on your way.
While the caves alone are reason enough to visit, the real showstopper here is Lake Martel, one of the largest underground lakes in the world. Finish your underground adventure on a high by taking a boat ride across the glassy lake to fully appreciate the beauty and serenity of your surroundings.


3. Bask in the sun on Es Trenc or Playa de Muro beach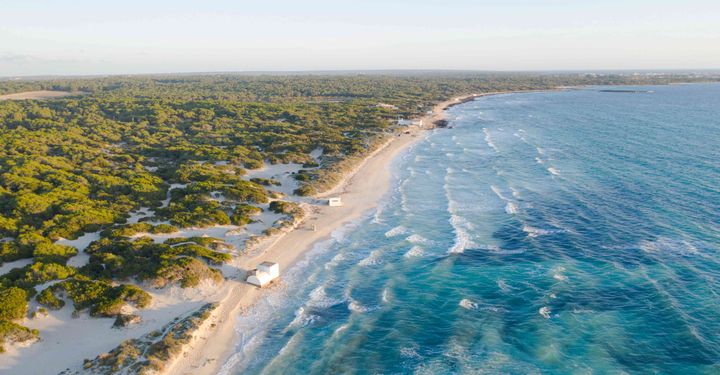 Majorca is famed for its sandy shores, warm shallow waters and dramatic coastal views, so a day or two by the sea should be high on your to-do list. Though there's some 300 beaches to choose from, there are few standout spots you really can't miss.
First up, the dune-backed Es Trenc on the island's south coast. Considered one of Majorca's best beaches, you'll find powdery white sand, gin-clear waters and even a little bar here. Then, there's Playa de Muro on the northeast coast. This 6km-long (3.7 miles) Blue Flag beach is often a little quieter than others on the island, but it's equally as stunning. Expect fine white sand, calm waters and a selection of bars and restaurants for a leisurely lunch.


4. Visit the epic La Seu cathedral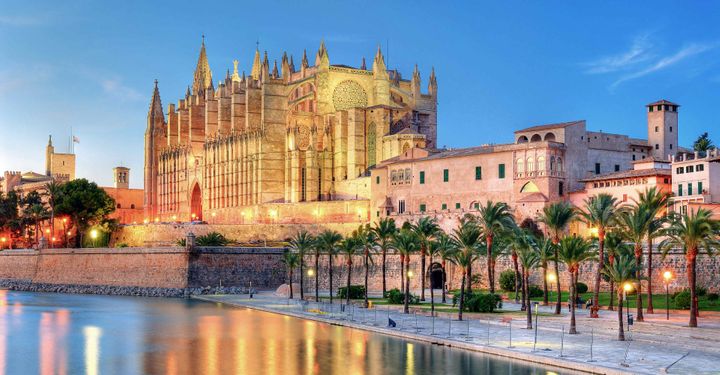 As Majorca's capital, Palma has its fair share of beautiful buildings, but none comes close to the majesty of La Seu cathedral. This spectacular 14th-century gothic building is actually taller than Paris' Notre-Dame cathedral, at a staggering 44m (144ft) high. It also houses one of the world's largest stained glass windows, which contains 1,236 pieces of glass.
Perched on the banks of Palma's Parc de la Mar lake and overlooking the Bay of Palma, the cathedral is in prime position – no city break in Palma would be complete without at least a wander past it.


5. Go wine tasting in Binissalem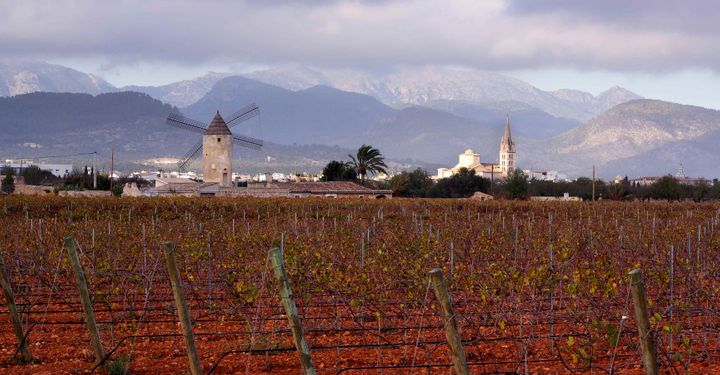 Treat yourself to a relaxing and indulgent day of wine tasting in Majorca's central Binissalem DO region. The rural town of Binissalem is at the heart of one of the island's best winemaking regions and there are plenty of nearby wineries open for tastings and tours.
As well as sampling the local Manto Negro red, stop to admire the spectacular scenery. Sleepy stone villages are dotted among the rolling vineyards and dramatic mountains, and are worth stopping in if you're driving. Alternatively, leave your hire car at the hotel and plump for an organised tour so you can fully enjoy the boozy tastings.


6. Explore the ancient Pollentia Roman ruins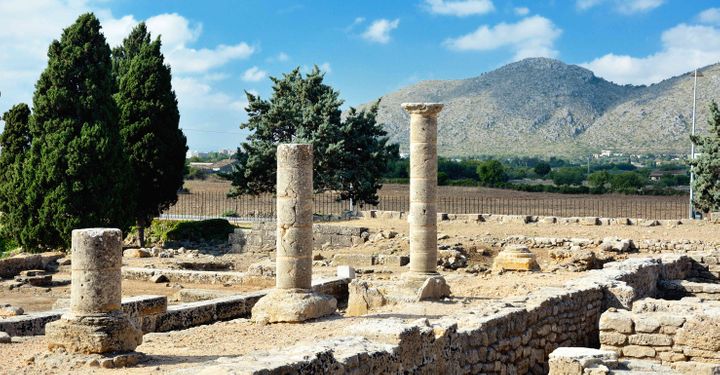 Visit the ancient Roman city of Pollentia and be transported back in time to 123 BC. Once the most important city in the Balearics, Pollentia was left to ruin after the collapse of the Roman Empire. Much of the city's shell has since been rediscovered and excavations still continue today.
Start your visit to Pollentia with a tour of the museum to learn more about the history of the site, then set about exploring the different areas, which include La Portella (the residential area), the forum and the theatre. With detailed and fascinating information on hand throughout, there is plenty to get stuck into for a couple of hours.


7. Take a sunset trip to Cap de Formentor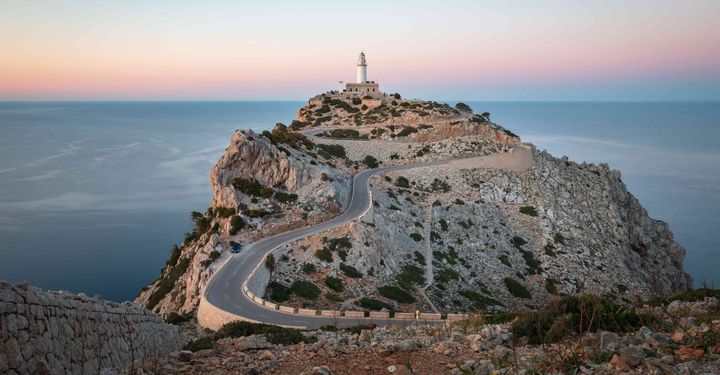 For the ultimate Majorcan sunset experience, head up the winding mountainous road to Cap de Formentor. This rugged stretch of land is the head of Majorca's northern peninsula, where the Serra de Tramuntana mountain range meets the Mediterranean – and the views are nothing short of epic.
Along the road, you'll pass various scenic viewpoints, and eventually reach Cap Formentor Lighthouse. There's a small bar at the lighthouse too, so grab a drink and find a spot for a special holiday sundowner while overlooking the sea.


8. Get back to nature in Mondragó Natural Park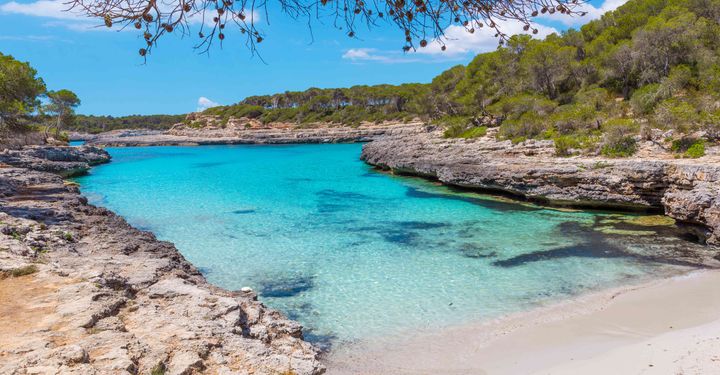 In the south of the island, close to Majorca's quiet town of Santanyi and the coastal resort of Cala d'Or, you'll find the idyllic Mondragó Natural Park. This remote and protected area is one of the best places to experience the island's true natural beauty, with wetlands, white-sand beaches and lush vegetation all to admire.
Make a full day of your visit with some bird watching at the wetlands, then head down to one of the secluded beaches to go snorkelling in the turquoise waters and tuck into a picnic lunch. Once the heat of the day dissipates, wander along some of the coastal trails to spot the local flora and fauna.


9. Sample the local cuisine on a tapeo in Palma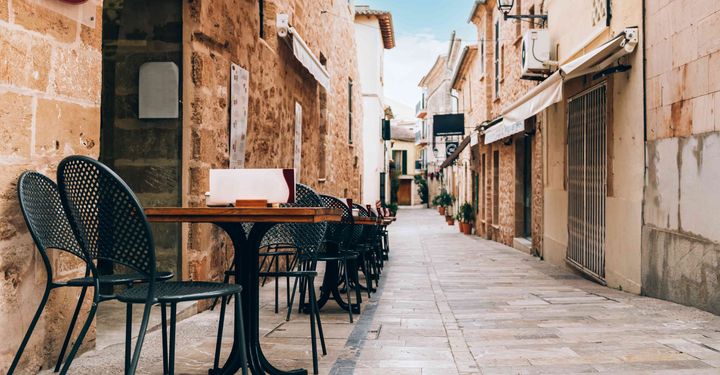 There is so much more to Spanish and Balearic cuisine than paella and churros, as you'll soon discover on holiday in Majorca.
When in Palma, dine as the locals do: on a tapeo. Much like a bar crawl, but of the city's best tapas restaurants, you'll enjoy a smorgasbord of Majorca's top eats. As you hop from place to place, you can sample the likes of ham croquettes, octopus carpaccio and Padrón peppers, as well as local delicacies like sobrassada (cured sausage) with manchego cheese, and tumbet (layers of aubergine, red pepper and potatoes).


10. Ride the vintage train from Palma to Sóller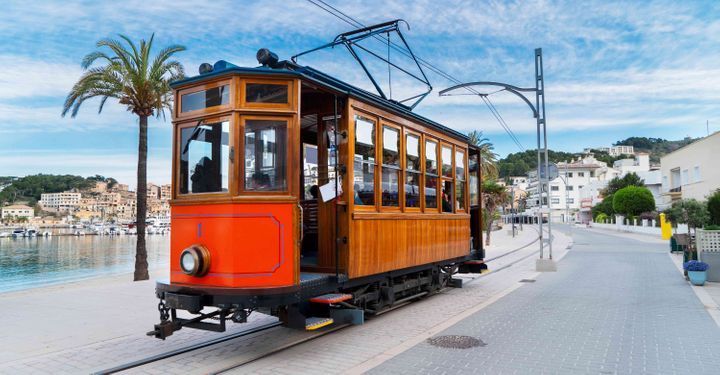 For a full-day activity, it has to be the scenic train ride from Palma to the quaint market town of Sóller. Hop aboard the vintage wooden train, which first began operating in 1912, and settle in for the hour-long journey. As you trundle gently along, admire the views from viaduct bridges, rugged rural hillsides and dense forest.
When you arrive in Sóller, spend some time exploring, and then hop on the tram to Port de Sóller, where you'll pass through pretty orange groves to reach the beach.


Have a comment or question about this article? You can contact us on Twitter or Facebook.