Updated September 9, 2021
(Published May 30, 2019)
By George Clode
It's often said that there's simply too much to see in Sicily. With its vast wealth of heritage sites, walking trails, quaint villages, and busy towns, it's easy to become a bit overwhelmed if you're planning a week's holiday to this vibrant island.
But there's no need to worry. For starters, you can certainly pack a great trip into just seven days – and after your first trip there's a good chance you'll want to head back for more…


What is Sicily known for?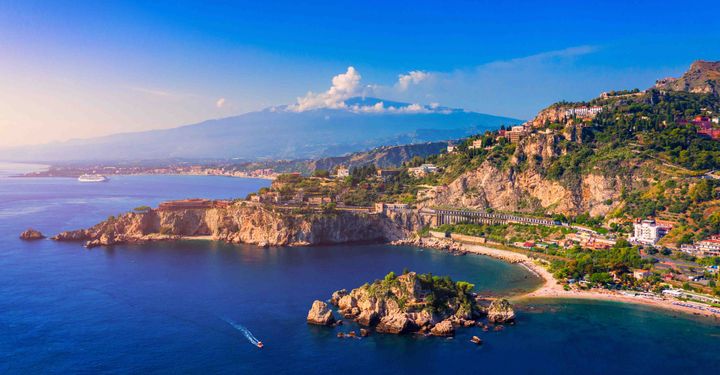 Positioned at the centre of the Mediterranean – the 'ball' to Italy's 'boot' – Sicily has long been the eye in a cyclone of different cultures and ethnic groups, who have visited its shores and left their stamps on its landscape, languages, and learning.
The island has been inhabited by the Greeks, Romans, Byzantines, Arabs, and Normans, then more recently by the French, Spanish, Austrians, and latterly the British during the Napoleonic Wars, and evidence of these different chapters in the island's history can be found all over – Greek and Roman relics, fine examples of Norman architecture and art, and Baroque churches are dotted across the length and breadth of the island, making every new city or village an entirely new experience.
Getting around the island was once considered something of a nightmare, with unreliable public transport and infuriating traffic queues. The situation has drastically improved, however, and trains connecting all major towns and cities are cheap and reliable. Congestion in the cities has also been reduced, and the usual car rental companies can be found at all airports.
Here's a suggested seven-day itinerary for anyone hoping to wring the most out of their trip to this unique, multi-faceted destination.


Day one: Palermo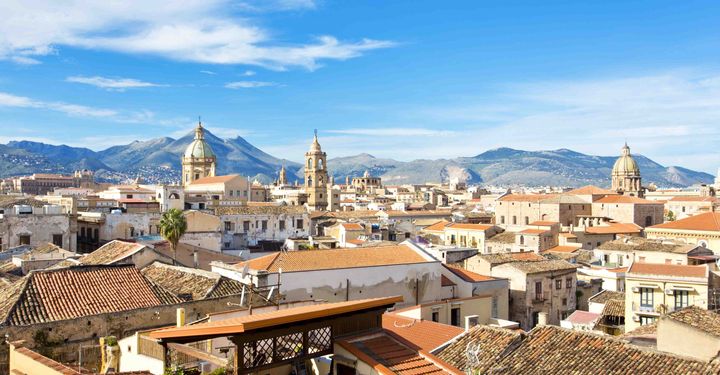 Fly into Palermo airport and catch a bus (Autolinee Prestia e Comandè) to Palermo city centre. Allow about an hour for the journey, then get cracking on your sightseeing straight away with a visit to the Palazzo dei Normanni, also known as the Royal Palace. You might have to queue, but it's worth the wait, especially when you see the sumptuous, golden interior of the Palatine Chapel.
It's a short walk from there through the peaceful, palm-tree lined park of Villa Bonanno, past the Palazzo Castrone di Santa Ninfa to the Quattro Canti (four corners). This picturesque piazza is known for its fountains and statues, and is surrounded by excellent cafes and bars. Be sure to stop in at Ke Palle for one or two of their massive, delicious arancini.
Explore the markets in the afternoon: La Vucciria for seafood, souvenirs, and some animated haggling; Ballaro for street food, vintage clothes, and music.
If food is on your mind from the moment you arrive, you could also book a local cookery class to really get to grips with Sicilian cuisine, spending a few hours making perfect caponata (a local aubergine dish) with ingredients from the market.


Day two: Cefalù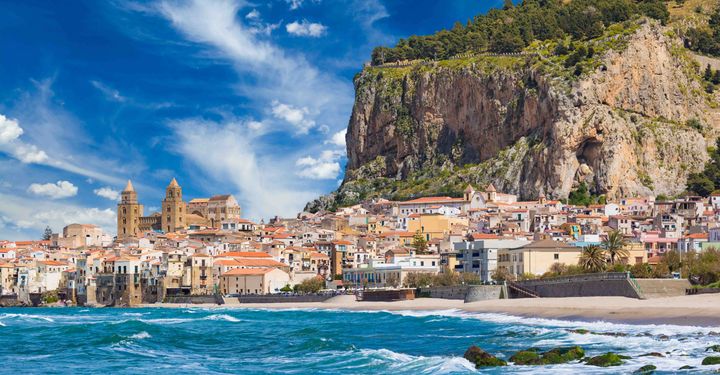 Drive an hour along the coast to the popular city of Cefalù. After a busy day in Palermo, this is a good chance to spend a slow-paced morning by the sea on the long sandy beach that stretches alongside the town.
You could simply amble through its charming cobbled streets, or you could also have a snoop around the imposing Duomo di Cefalù – a large, two-towered Norman cathedral filled with stunning Byzantine mosaics.
Well-rested and ready for a challenge, prepare to climb La Rocca (The Rock) for unparalleled views of the coast. Impressive ruins of an 11th-century Norman castle adorn the top of the rocky escarpment, which takes about 45 minutes to climb, up a winding staircase through three levels of ancient city walls. It's quite a long way, but well worth the effort.
Head back into town for some of the freshest seafood going and a bottle of local plonk from one of the many high-end seafront restaurants – cosy Ristorante La Brace comes well recommended. Make sure you don't miss one of Cefalù's famous sunsets, either – it's a pretty special sight as you look out past the colourful fishing boats bobbing up and down in the harbour.


Day three: Mount Etna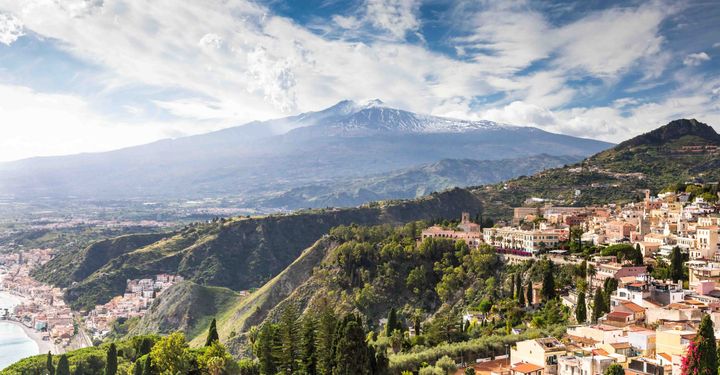 Sicily's main attraction, Mount Etna, stands at an almighty 3,350m (10,990ft) – more than twice the height of Ben Nevis.
There are a number of access points from which to reach the top craters. Book onto one of the many different guided excursions to get the most out of your trip – an 'Etna Wine Tour' is ideal if you want to satisfy your curiosity, burn some calories, and drink some top notch wines too.
Spend the afternoon and evening exploring the chic city of Taormina for a taste of the Sicilian good life. Heritage highlights include the Roman Naumachia, the Greek Theatre, the Palazzo Corvaja, the Cathedral of Saint Nicolò, the Palace of the Dukes of Saint Stefano, and the public gardens.


Day four: Catania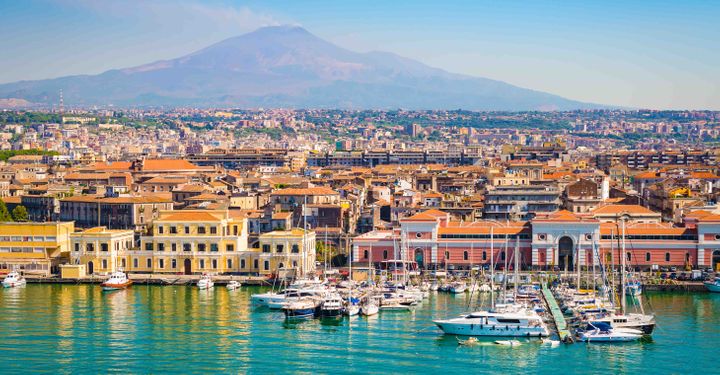 It's best to get to Catania in time for the morning markets, specifically the famous fish market off Piazza del Duomo and the busy food and clothes market off Via Etna.
Booking yourself onto a walking tour of the city will help you get to know the history behind Catania's arresting baroque architecture. Classical music fans should also spend an hour or so exploring the Museo Belliniano (currently closed due to the Covid-19 pandemic, but watch this space), which houses memorabilia of the famous Catanese composer Vincenzo Bellini.
Take a passeggiate (early-evening stroll) along fashionable Via Etna, and stop at a kiosk for a limoncello (a lemon liqueur produced in Southern Italy) before a lively dinner at Osteria Antica Marina.


Day five: Syracuse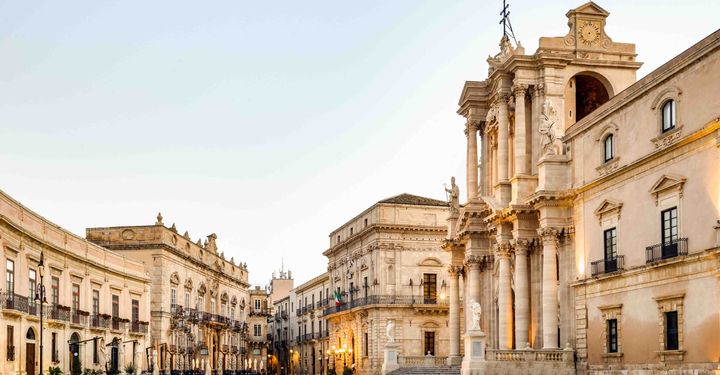 Probably the island's most beautiful city, Syracuse is a must-visit during any trip to Sicily. By now you'll be used to pretty cafes and bars spilling out into piazzas and lining winding cobbled streets, and Syracuse has them in abundance. Here their presence is complemented by networks of medieval lanes twisting and turning towards the ocean, with ancient quarries, cathedrals, and well-preserved Greek fortifications springing up along the way.
Begin your day exploring the limestone quarries at Latomia del Paradiso, before walking for 15 minutes to the imposing San Giovanni Crypt and Catacombs.
Once these mainland attractions have been ticked off, head across to the Island of Ortigia to the impressive Duomo di Siracusa – a sort-of architectural representation of Sicily's multicultural heritage, with wide Baroque steps, Doric columns of the ancient Temple of Athena, and statues of the Apostles Peter and Paul by Marabitti that face onto Piazza Duomo.
After that you could stock up on some local cheeses and meats and head to the Tempio di Apollo for a picnic overlooking the ancient ruins, then later walk to hipster haven Tinkitè – a bar, café, bookshop and craft shop in the heart of Ortigia – for an afternoon coffee or glass of wine. Piazza Archimede is where you want to be for a lively evening for bars and nightclubs.


Day six: Ragusa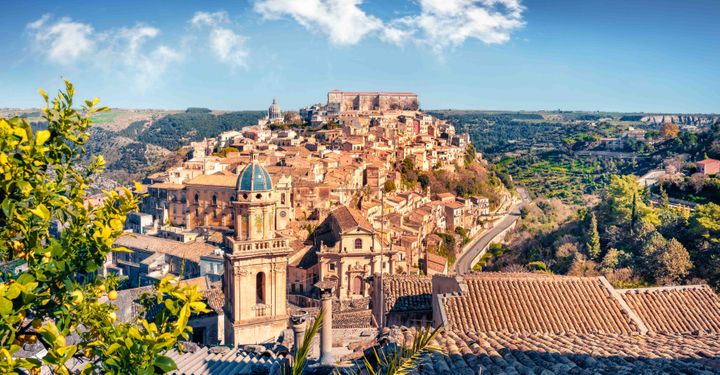 For your penultimate day, why not take the pace down a notch with a visit to the striking, tranquil town of Ragusa? One of the UNESCO-listed Baroque towns of southeastern Sicily, this is a truly picture-postcard place, especially when you reach the upper town and survey Ragusa Ibla on its own separate hilltop.
It's easy to while away a leisurely day wandering the charming lanes of Ragusa Ibla, poking your head into its elegant churches along the way. A good spot for a rustic lunch is Trattoria La Bettola, after which you could climb the steps to the upper town for a wine-flavoured gelato and a look around the Cathedral of San Giovanni Battista.
If you fancy pushing the boat out you could have dinner at the Michelin-recommended I Banchi, where you'll find creative dishes aimed at showing off the best Sicilian and Italian produce.


Day seven: Agrigento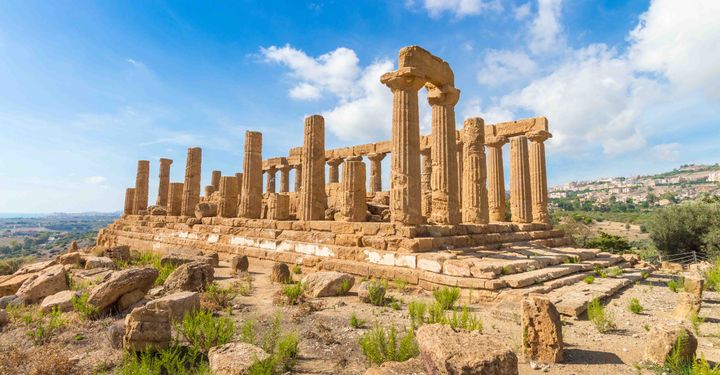 Finish the week off with a final injection of culture in Agrigento. This city won't dazzle you instantly in the same way as Cefalù or Syracuse, but there's a lot more to it than meets the eye.
Your first stop must be the Valley of the Temples, a large archaeological site not far from the centre of the city and probably the most fascinating of its kind in Sicily. Explore the standing columns and sacrificial alter at the Temple of Juno, the idyllic citrus gardens of Giardino della Kolymbetra, and the Temple of Olympian Zeus – one of the biggest temples of antiquity.
If you can fit in a trip to the Archaeological Museum after having seen the temples, it's highly recommended as it puts much of what you will have just discovered into context.
For lunch, you could go for a steak at Naif or a gorgeous citrusy risotto at Aguglia Persa, before climbing the steps off Via Atenea to the Monastero di Santo Spirito. Here, the nuns bake beautiful sweet Sicilian treats for you to enjoy while examining the remains of some remarkable medieval frescoes.
And there you have it – seven days in Sicily! Head back to the airport and prepare yourself for a serious case of the holiday blues…


Have a comment or question about this article? You can contact us on Twitter or Facebook.