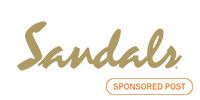 Please note: this content is sponsored by our partners at Sandals.
Updated February 8, 2021
(Published March 29, 2019)
The Caribbean is more than immaculate sandy beaches and impossibly clear waters. It's a place where understated restaurants dish up delicious, more-please meals; a region where lush forests hide extraordinary waterfalls; and a spot where tranquillity is the order of every day. In short, it's as close to holiday perfection as you're likely to get.
With some 700 beautiful islands strewn out across the region, all travellers will discover something to suit their tastes in this paradisaical part of the world. To help you find your ideal match, we've tapped our partners at Sandals Resorts for the lowdown on six popular Caribbean destinations.
Best for romance: Antigua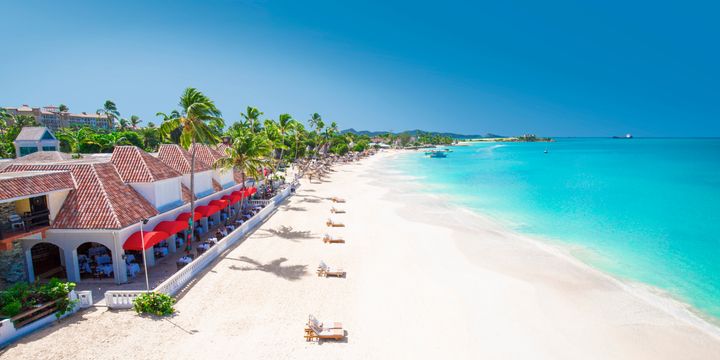 With 365 powdery pink- and white-sand beaches to lose yourself on, you're never too far from a romantic moment in Antigua. A tranquil place that prides itself on its postcard-perfect coastline and dreamily intimate settings, it certainly feels like the whole island was designed to reignite the romance – whether that's a quiet stroll along a deserted beach or a cocktail at sunset.
Fancy a bit of both? Head to Dickenson Bay, Darkwood Beach or Pigeon Point for a rum-filled sundowner. For wild and seemingly undiscovered sands with low-hanging palms and the occasional wild goat your only companions, Half Moon Bay, Carlisle Bay and Ffryes Bay, are your best bet.
If romance and adventure go hand-in-hand for you, Antigua can tick that off too. Scuba diving is huge given the island's glassy waters. The rugged interior, meanwhile, offers hiking, waterfalls and incredible vistas around every bend. After all, nothing gets the romance going like adrenaline, right?
Best for foodies: Barbados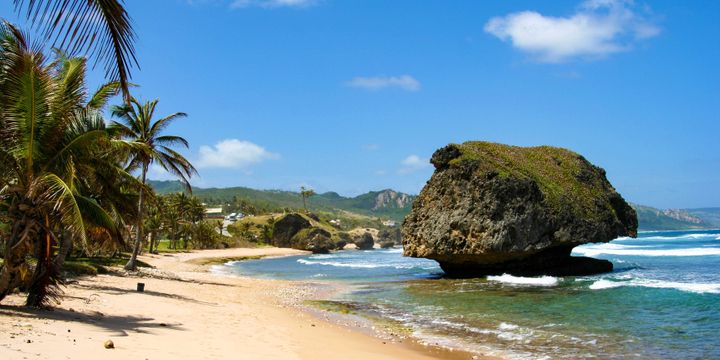 A love of food runs deep in the Caribbean and Barbados is no different – there's even a beach nicknamed the Soup Bowl! You can forget about slurping down Heinz cream of tomato, though; lobster is the catch of every day on this island. And you can crack into a crustacean no matter when you travel; they're in season all year round.
As you can imagine for an island nation, the seafood doesn't stop at lobster. From fine dining to beachside shacks, you'll find everything from swordfish and snapper to marlin and mahi-mahi on the table.
Other Bajan delicacies to look out for include flying fish, cou-cou and fish sandwiches known as 'cutters'. Team it all with a view of the ever-beautiful beaches or tuck in after a day of inland exploration and you'll have a Caribbean holiday at its finest.
Best for budget luxury: Jamaica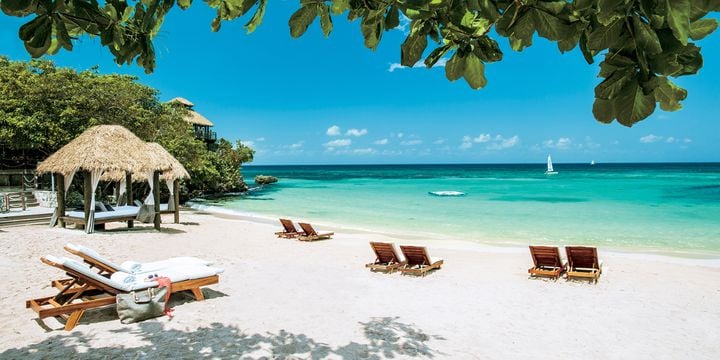 Paradise doesn't always come cheap in the Caribbean. However, some islands do offer up all-inclusive deals for less. Jamaica is one of those islands. Major resorts Montego Bay, Negril and Ochos Rios have a broad selection of competitively priced accommodation – there are bargains to be had here.
If you're after a luxury holiday without needing to take out a second mortgage, our partners at Sandals say their Ochi Beach resort tends to be the cheapest in their line-up. Whichever pad you pick, Jamaica's main attraction is more often than not free – and there's a whole lot of it to go around.
We're talking about the 635 miles of coastline, of course. Seven Mile Beach in Negril is perennially popular as is UDC Beach in Ochos Rios. On top of the sugary sands, you'll often hear performances jammin' out over the warm Jamaican evenings. That's entertainment taken care of, then.
Best for adventure: Saint Lucia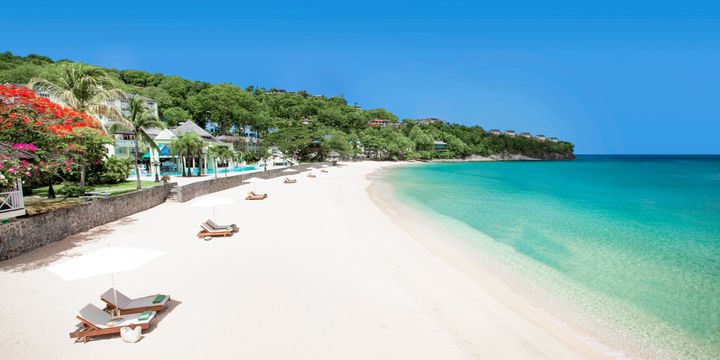 If driving through the heart of a volcano or zip lining through rainforest canopies sounds like your cup of tea, Saint Lucia is the Caribbean destination for you.
From sea to sky, this luxury island is packed with adventurous activities . One minute you can be getting friendly with the fishes on a 'snuba' dive (that's a blend of snorkelling and scuba diving minus the heavy equipment), the next scaling Gros Piton, one of the island's two iconic peaks on the south-western edge of the island. The distinctive twins pose for the most famous snapshot of Saint Lucia and you can climb the larger of the two in a six-hour return trip – when you see the views, you'll be happy you made the effort.
The spitting Sulphur Springs by Soufrière, meanwhile, are touted as the world's only 'drive through volcano'. Visitors can drive right by them and end their jaunt in a healing hot mud bath nearby. Rumour has it that they will make you look ten years younger. Unlikely, maybe, but always worth a shot!
Best for watersports and wildlife: Grenada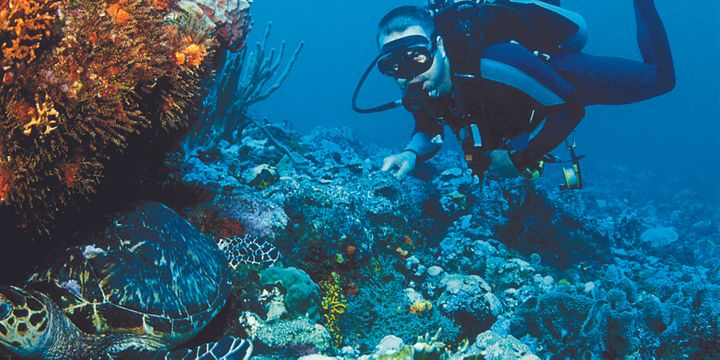 Windsurfing, kayaking, snorkelling, paddle boarding, even aquatrike cycling… if you can name it, Grenada probably has it.
Sandals offers PADI-certified scuba diving at 24 spectacular sites – but its crowning jewel is the Underwater Sculpture Park. Here, you can snorkel over a haunting artificial reef of bizarre figures, their faces gazing up at you from the ocean floor.
Nearby islands, Carriacou and Petit Martinique are also worth a look in when you don't want to get your feet wet. Daily boat tours are common to both and you can stretch out on even quieter sands here.
Grenada is also home to enormous leatherback turtles, which can be seen on a guided tour in specific times throughout the year. Generally, they nest in March and the hatchlings make their way to the ocean in July. Truly delightful.
Best for untouched beaches: the Bahamas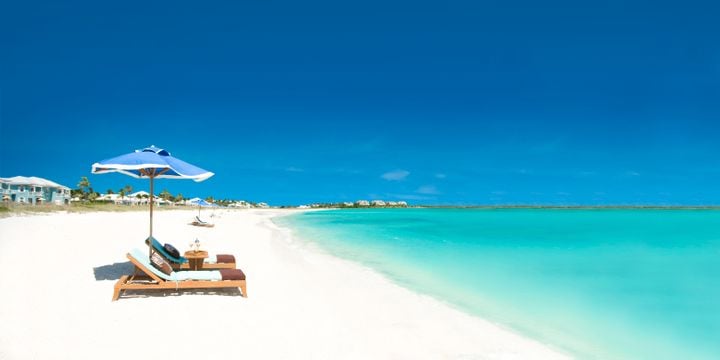 Though not technically part of the Caribbean, the Bahamas is more than worthy of the association. There are over 700 islands here and with that much real estate to go around, you'll find more untouched beaches than you'll know what to do with.
For quiet and calm, head to the Exumas. Great Exuma is the perfect base for visiting the famous Pig Beach. Getting up close and personal with the only (and namesake) inhabitants of the nearby island is certainly one for the bucket list. Head out on an early tour, if possible – you'll have their attention all to yourself!
Elsewhere, you can find pockets of tranquillity along the cotton candy sands of Eleuthera. Long Island's Galloway Bay boasts quiet white sands and bright waters that blend seamlessly with the characteristically Caribbean blue skies.
On New Providence, try Love Beach for sands to yourself, and the coves around Clifton Bay. If true isolation is for you, consider Sandals Island which is exclusively for Sandals Royal Bahamian guests.

Have a comment or question about this article? You can contact us on Twitter or Facebook.