Covid-19 advice:
Where you can go on holiday | Check FCDO updates before you travel
Find out more
Where to go in March

February 28, 2020

March is a lovely month to travel. Expect sprinklings of spring on holidays closer to home, while further afield, it's hot, hot, hot. Tempted by a trip? Here's where to go to ease your wanderlust.
*All deal pricing below is accurate as of February 28, 2020 Prices are subject to change. Deals are subject to the partners' T&Cs.

1. Antalya, Turkey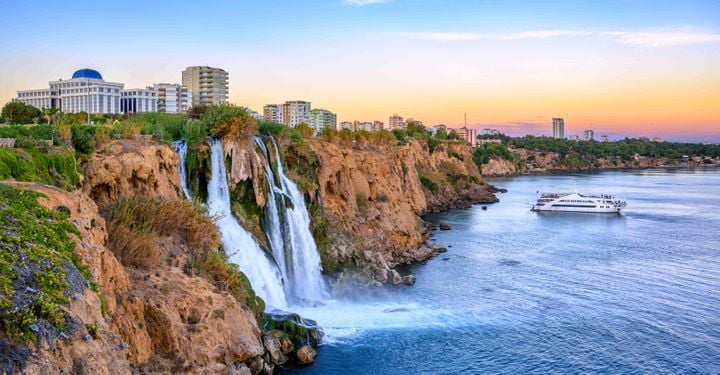 Spring sun? Done. Antalya gets plenty of rays in March, with highs reaching a pleasant 18C. And while it isn't exactly sand and sun-lounger weather, this Turkish province has plenty going on beyond the beach. Spend time chasing waterfalls in province capital, Antalya, tackle part of the Lycian Way hike or head inland to lush national parks, wonderfully verdant as spring blooms.
History buffs will be in their element wherever they stay in Antalya, too. From Side to Kaş, you'll find ruin after ruin, from crumbling ancient Greek temples to surprisingly well preserved Roman amphitheatres.

2. Barcelona, Spain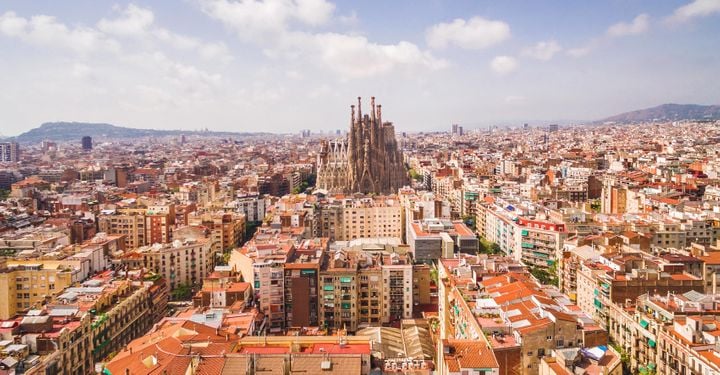 There's never a bad time to visit Spain's second city, but Barcelona starts to really heat up – literally and figuratively – in March, as the mercury jumps to around 16C and parades hit the streets throughout the month.
See early 20th-century cars race though the city's streets on Sunday, March 22 as part of the Barcelona to Sitges rally, or walk among giants at the Festival of St Josep Oriol. This distinctly Catalan celebration is packed with tradition; stacks of castellers form human towers over the course of the day, chocolate is handed out to the little ones and the city's famous giant puppets parade past the Basilica of Santa Maria del Pi. The main event is held on the last Sunday of March (Sunday 29).

3. Phuket, Thailand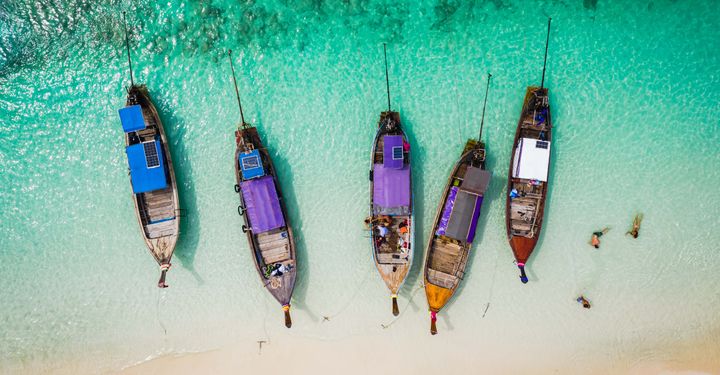 Phuket's heady mix of aromatic food markets, neon-lit nightlife and paradisiacal beaches is hard to resist. Luckily, for those looking to get away in March, it's one of the best times to visit – monsoon season is yet to hit (though it's in full swing by April) and balmy 34C days are common.
And while it might be tempting to while away your days on a sun-lounger, there's plenty worth leaving the sand for. Strap on your snorkelling gear to explore the clear waters of the Andaman, kayak around the limestone karsts of Phang Nga Bay (of James Bond-movie fame) and dive into the colourful streets of the historic Phuket Town.

4. Costa Blanca, Spain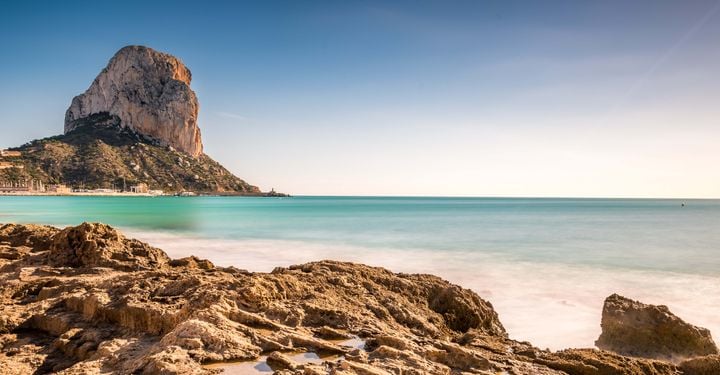 This classic Spanish costa needs no introduction – it's home to Brits' favourites, Alicante and Benidorm, after all! The string of beachfront resorts is certainly the 'White Coast's' main draw; fly-and-flop holidays are the name of the game here.
And March is one of the best times to pick up a bargain break in the Costa Blanca. The weather generally plays ball – it's not unusual to see the mercury top 20C in early spring – and the crowds that come with the school holidays are blissfully absent.
Away from the big two resorts, try Villajoyosa for its colourful houses and pretty old town or opt for Calpe for a quiet holiday, where relaxing is the only order of each and every day.

5. The Maldives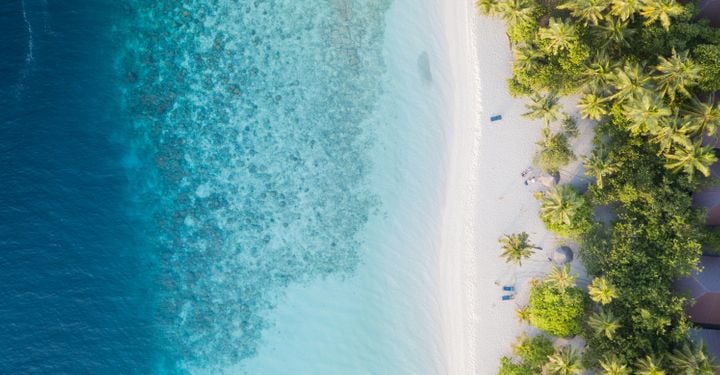 The Maldives is indulgence turned up to a hundred – think, pristine private beaches lined with lush palms, luxury resorts perched on the clearest of waters and a pervasive sense that relaxing is the only thing required of you. It's once-in-a-lifetime stuff, and March, with balmy 31C days and little-to-no rain, makes the perfect time to experience it.
Diving and snorkelling are popular daytime pursuits on holidays in the Maldives, while evenings can be spent admiring pink-tinged skies, cocktail in hand, as the sun sets. And be sure to leave your resort at least once during your stay: boat trips to other islands are generally easy to come by, whether you're after more deserts beaches or a chance to experience daily life with the locals.

6. Dublin, Ireland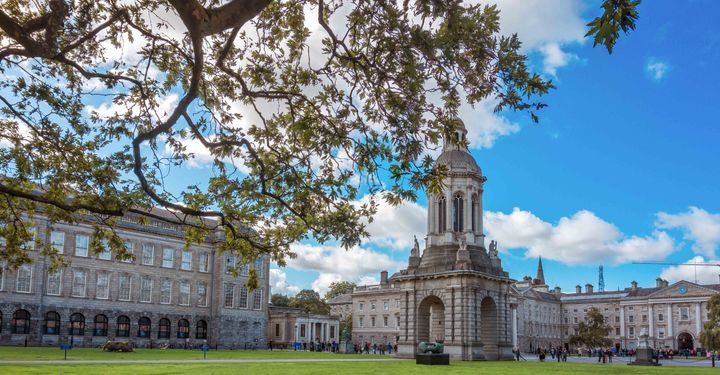 If there's one time to get to know the Irish capital, it's March. The five-day St Patrick's Festival, with culminates with the St Patrick's Day parade on Tuesday, 17, is the event of the month – one so big copycat celebrations have popped up all over the globe. Join in on the green-hued revelry, making your way through the Temple Bar throng, before nipping off for a quieter drink with the locals away from the city centre.
Away from the festivities, there's still much of Dublin to explore. In early March, the Book of Kells – recently removed as part of conversation plans – returns to its display in Trinity College, while it's business as usual at other classic attractions, such as the Guinness Storehouse and Kilmainham Gaol.

7. Val d'Isère, France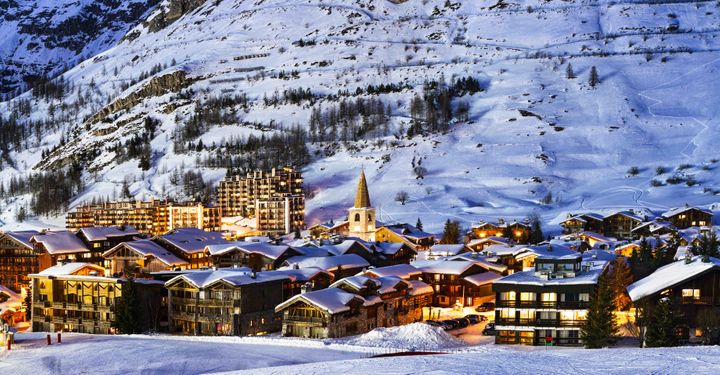 Looking for some late-season skiing? Try Val d'Isère near Tignes in the French Alps. The ski season runs until early May, so you're pretty much guaranteed a great run in March.
Beginner and intermediate skiers are well looked after here, with plenty of pistes to practice on. For advanced skiers, there's legendary Olympic-level runs to test your skills.
As for your après ski selection, Val d'Isère has the lot: thumping nightclubs, laid-back bars, Michelin-starred joints and casual restaurants sporting two-for-one cocktails will cater to every taste. For jaw-dropping mountain panoramas to accompany your vin chaud, try L'Etincelle or La Grande Ourse.
Get there within three hours from Geneva, Lyon, Chambéry or Grenoble airports.

Have a comment or question about this article? You can contact us on Twitter or Facebook.
Sign up. Be inspired. Travel.
Subscribe now for hand-picked holiday deals, inspiration and the latest travel tips, straight to your inbox.
We won't pass your details on to anyone else. By clicking the sign up button you agree to our Terms of Use and Privacy Policy.