How to make your holiday more sustainable
Updated September 2, 2022
Published November 30, 2020
By Joey Tyson
Sustainable travel can seem like a bit of an oxymoron. Almost all aspects of travel, from packing your suitcase to the type of hotel you stay in, has some impact on the environment. In short, the way we currently travel is far from sustainable.
But that doesn't mean you can't do your bit. While you can't make travel totally sustainable, you can take steps to limit the impact your holiday has on the environment. We've put together a list of doable tips that will help you to make your holiday that little bit greener.


Fly less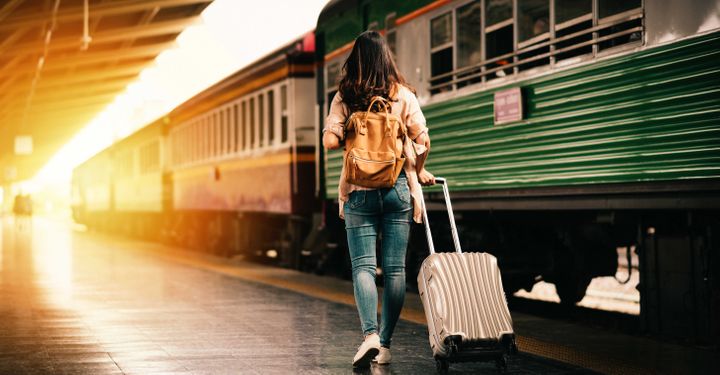 In 2018, about 2.5% of global yearly CO2 emissions were created by air travel. That might not seem like a massive figure, but when you consider that most flying is done by a tiny fraction of the world's population, it's actually quite significant. And that percentage is predicted to rise over the next 20 years as air passenger traffic increases, according to the International Air Transport Association (IATA).
Simply put, flying less is the easiest – and most significant – way to reduce your impact on the environment. That could mean restricting yourself to one return-flight a year, or swapping air travel for other methods, such as trains, coaches or ferries. You could even take a half-half approach by flying to your destination and using another method to get home (or vice versa). A lot of this will be destination dependent, but for closer European destinations (particularly France, Spain, Germany, Ireland and the Netherlands), it is possible.
If you are flying long-haul, where transport alternatives are not an option, choose your airline carefully – some are much greener than others. For example, Qantas offsets the carbon it produces (while carbon offsetting isn't a solution to carbon omissions, it's widely agreed to be better than nothing). Air France/KLM and Cathay Pacific have also taken big steps to reduce their emissions in the last five years.
Where possible, try to book non-stop flights and avoid transfers, too – planes use most energy for take-off and landing.


Choose your accommodation carefully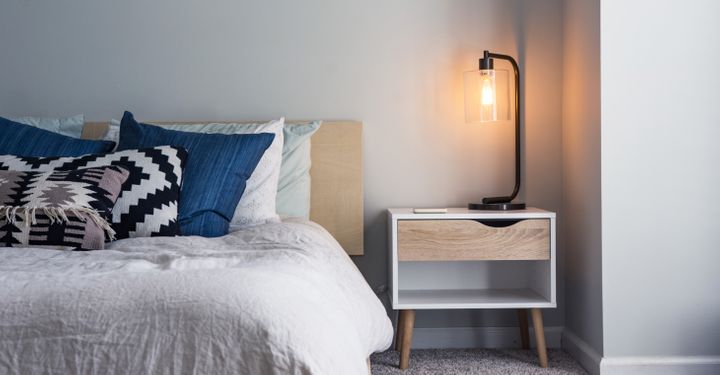 When it comes to eco-friendly accommodation, there is a pretty broad spectrum of choice out there. Some hotels build their whole operation – from architecture through to energy sources and water use – around a green ethos, while others may be taking smaller steps to limiting their impact on the environment – no single use plastics or washing linens less frequently, that sort of thing.
How green you go depends on how strongly you feel about it. Most genuine eco-hotels will display their credentials proudly on their website (besides being good for the planet, sustainability is also good for business these days). With bigger chains, you can usually find out their sustainable credibility online as well. For example, more than 1600 of TUI's hotels and resorts now meet the Global Sustainable Tourism Council (GSTC) standard for sustainable accommodation, aimed at the reduction of waste, water usage, and energy use, among other things. So, if you're booking through TUI, or another package provider, ask to be in one of their greener hotels.
For smaller, family-run or boutique places, you may need to get in contact with them directly. The biggest things to look out for are energy (how is the hotel powered), water use (some hotels collect rainwater to take care of lawns and gardens), and the recycling policy. It's also worth checking if a place is plastic-free.


Pack light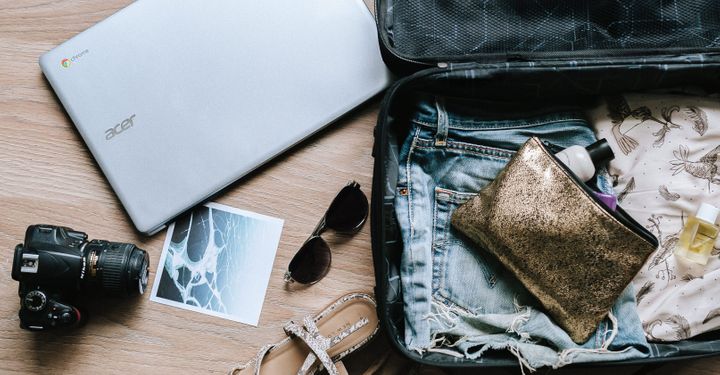 The lighter your luggage, the less fuel is used during your journey. And that's not just for air travel – it affects all modes of transport, whether it's a ferry, car or train.
Leave big, bulky items at home and opt for multi-purpose clothing that's easy to handwash (cotton and linen, for example). Think carefully about footwear (how many pairs of shoes do you really need?) and electronics (can you do without your tablet and your laptop?). To save weight and reduce plastic use, get rid of excess packaging for toiletries, and invest in a set of re-usable bottles instead.
Finally, try to avoid needlessly heavy suitcases in favour of streamlined products. Every extra kilo counts!


Watch your water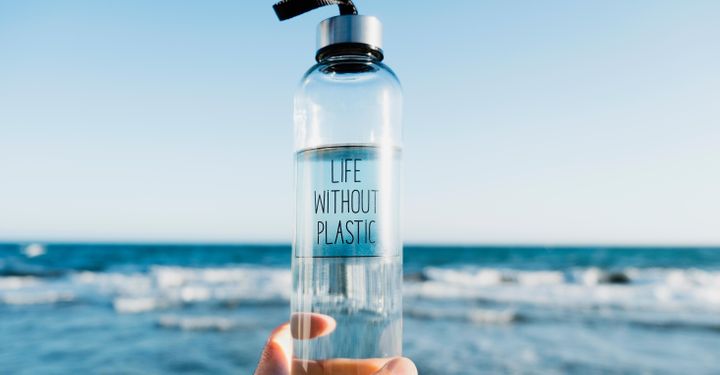 You only have to look close to home to see just how bad plastic pollution has become: for every mile of beach in the UK, there are 5,000 items of plastic pollution to go with it. Around 33 billion pounds of plastic ends up in our oceans every year. A huge amount of that comes from single use plastics, such as water and drinks bottles.
It's an enormous global problem not limited to travel, but the on-the-go nature of travelling, plus the need to stay hydrated in hot countries, contributes massively to the issue. Fortunately, there are plenty of low-cost ways to do your bit.
The easiest way to reduce plastic use is a re-usable water bottle. Not only does this help the environment, it will save you money in the long run, too. You can even start your plastic-free journey at the airport – many have free water fountains where you can re-fill your bottle, just past security.
For countries where the tap water isn't safe to drink, you can buy water bottles with purification filters, such as LifeStraw, which remove harmful bacteria and toxins from water.


Turn off the air conditioning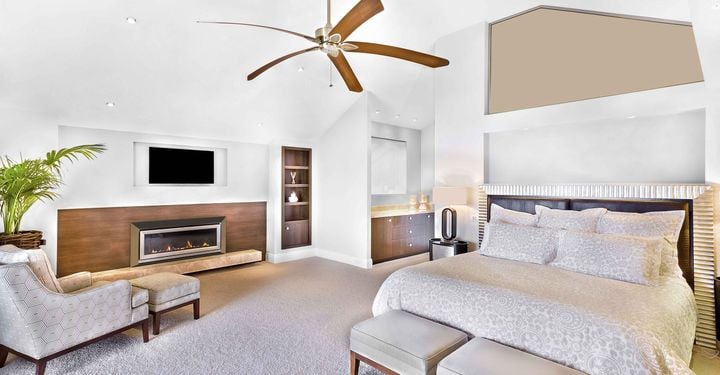 Air conditioning units burn through energy, creating a huge amount of carbon emissions in the process. In 2018, it was estimated that 10% of the world's electricity is guzzled by air con. Holiday accommodation plays a big part in this.
When visiting hot countries, try using the air con sparingly – if you can avoid it completely, even better – and don't leave it on all night. Always turn it off when you go out. While it's tempting to return to a cool room, think about if the long-term impact it has on the climate is worth it.
To keep your room cooler, draw the curtains or blinds before you go out, and, if you're on an upper floor where it's safe to do so, leave windows open. Another alternative is to book a room with a ceiling fan, which use much less energy to power.


Be aware of overtourism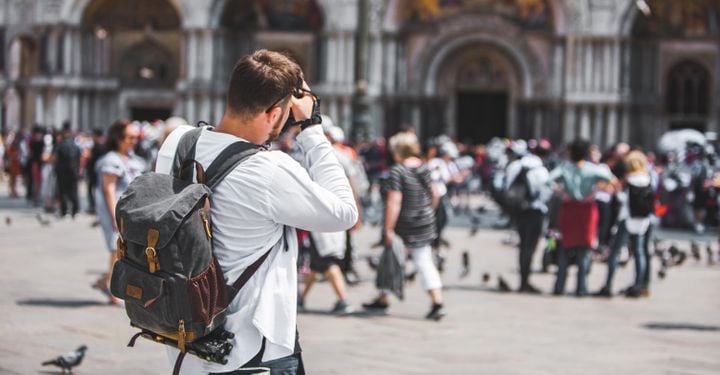 Sustainable travel doesn't just mean protecting the environment, it also includes protecting specific destinations and the people who live there. That means thinking carefully about how and where you travel.
Take Venice and Barcelona, for example. Over the last decade, both cities have struggled to cope with overtourism, as visitor numbers continue to rise during peak travel times.
Where you can, travel off-peak when there are fewer people around. Or, switch up your destination in favour of a lesser-visited part of the world. Other options include staying in local-owned hotels, eating local, and using locally-run-and-owned tour guides or companies for excursions.

Have a comment or question about this article? You can contact us on Twitter or Facebook.