The sustainable traveller's ultimate packing list
Updated September 16,2022
Published September 3, 2020
By Amy Baker
Mass tourism – and frequent flyers specifically – has come under fire in recent years for its startling contribution to the world's greenhouse gas emissions. And while forgoing flying to take the slow road is the gold-star solution to the issue (it also has the benefit of combatting overtourism), there are a number of things you can do right now to help mitigate the effects of your travels.
One easy step towards eco-friendly travel is to reconsider what goes into your suitcase. Mastering how to pack sustainably for your holiday, whether that's remembering a reusable coffee cup or choosing ethically made items, isn't as hard as it sounds. Often, all it takes is a little planning. It can be tricky to make sustainable choices when you're in such a rush you end up panic-buying a cheap bikini and expensive plastic mini-shampoos at Heathrow, after all.
Not sure where to start? Here is our breakdown of what to pack for your sustainable holiday.

1. Zero waste kit
It sounds like a cliché but everyone really should live by the rule 'leave no trace' – and this eco-friendly attitude shouldn't waiver simply because you're in another country.
One way to minimise how much junk you generate is to pack a zero-waste kit. This includes a reusable water bottle and coffee cup, reusable cutlery and stainless steel straws (if you need them). Sporks are also handy and you can even pack a cloth napkin if you're willing to do some washing during your holiday.
While you might like to splash out on fancy items made from bamboo if you have the budget, your zero waste kit needn't be pricey or contribute more waste – simply pack the items you already use at home. Maybe your current knives and forks deserve a getaway too!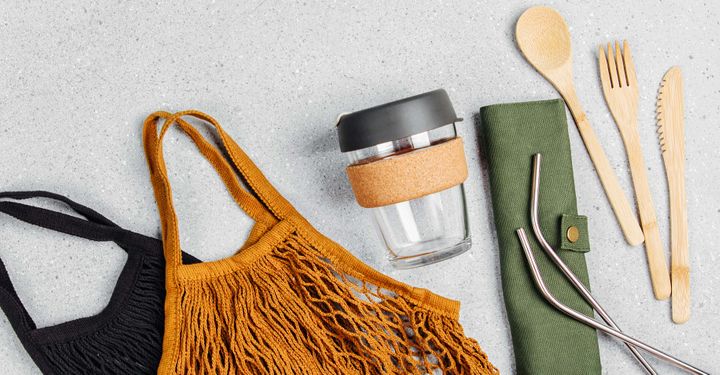 2. Food storage options
Picture the scene: you're on holiday, a few beers or a cocktail or two down, and you've ordered a meal with eyes way bigger than your belly. Rather than waste all that tasty food, whip out a lunch box or storage container that allows you and the kids to enjoy the leftovers later.
We recommend stainless steel lunchboxes, foldable storage containers or reusable snack bags that tuck nicely into your luggage. Loading these full of snacks to keep you ticking over helps keep costs down and ensures you never risk hunger anger – the number one cause of holiday arguments!


3. Eco-bags
Finally, it's time to get some use out of all of the cloth bags you've shoved in the cupboard under the sink. Not only do eco-friendly cloth totes make the ideal beach bags, but having a tote close to hand ensures you never have to accept plastic bags in stores when picking up booze or grub for a barbeque.
Cloth totes are also incredibly handy for storing your washing, electronics, snacks, and any rubbish you collect over the course of a day of sightseeing or lounging at the beach.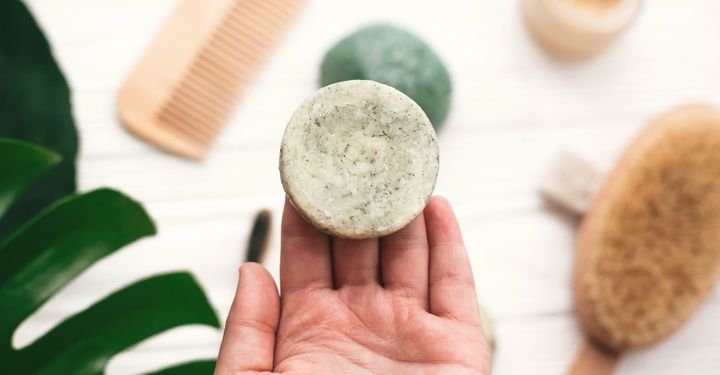 4. Environmentally-friendly toiletries
Travel-sized toiletries may be convenient but they generate a huge amount of waste. Fortunately, the cosmetics industry has caught on to the sustainable travel trend and now there are plenty of eco-friendly ways to take your favourites on holiday.
Consider organic solid bars of soap and shampoo – they don't run out after a couple of showers, won't leave you with an empty plastic bottle, and don't damage the planet when washed down the drain. Plus, you can pack them in your hand luggage if you're travelling light. You can even buy biodegradable dental floss, cotton buds and toothbrushes.
Additionally, if your perfect holiday involves a dip in the ocean, it's important to invest in a sunscreen that's certified safe for marine life and coral reefs. Likewise, choose a mosquito-repellent that's not packed full of chemicals, making it kinder of your skin and the planet. Something with citronella, lemon-eucalyptus, lemongrass or peppermint should be enough to keep those pesky nibblers at bay.


5. Moon cup
This one is a little different but using a reusable menstrual cup if you need one can make your travels much kinder to the planet – according to Mooncup, most women use more than 11,000 disposable sanitary products over the course of their lifetime.
Menstrual cups are made from medical-grade silicon and are reusable for up to ten years. With just one purchase, the amount of waste you produce, and indirectly put into the world's oceans, can be eradicated. Plus, finding menstrual products in another country can be incredibly stressful, so it's a case of two birds, one stone.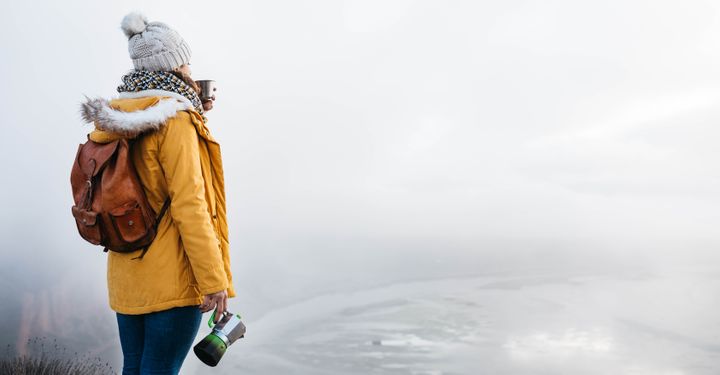 6. Sustainable clothing
Of course, the most sustainable option is to pack things you already own. However, if you do want to treat yourself to something to take abroad with you, research good quality items that are ethically produced and durable (so you can be packing them for years to come) – fast fashion shouldn't be found on a sustainable traveller's checklist.
Need specific active wear? Check out sustainable brands such as Teeki, who make their clothing from recycled plastic bottles, or BAM, who make all their items using bamboo. For warmer jackets, try one that isn't stuffed with duck or goose feathers. There are vegan options that will keep you equally snug from brands such as Save the Duck and Wuxly Movement.


7. Travel accessories
We all love to pack items that make travelling more convenient and allow us to stay connected and in shape while on the road, but there is no reason that these favourites shouldn't be eco-friendly too.
Snap up a portable solar charger, which you can drape over your rucksack or pop beside you on your beach towel, to help keep your phone and Kindle juiced up. If you're camping, a solar-powered lamp or torch could come in handy for late-night adventures.
You can also invest in eco-friendly sunglasses and rucksacks that are ethically produced and made from natural or recycled materials.


Have a comment or question about this article? You can contact us on Twitter or Facebook.