10 tips for getting more for your money on holiday
Updated February 10, 2023
Published August 14, 2019
Bat back the price hikes and keep holiday costs down! There are plenty of ways to give your holiday budget a boost this year. We round up ten tips for savvy travellers.


1. Consider a destination where the cost of living is low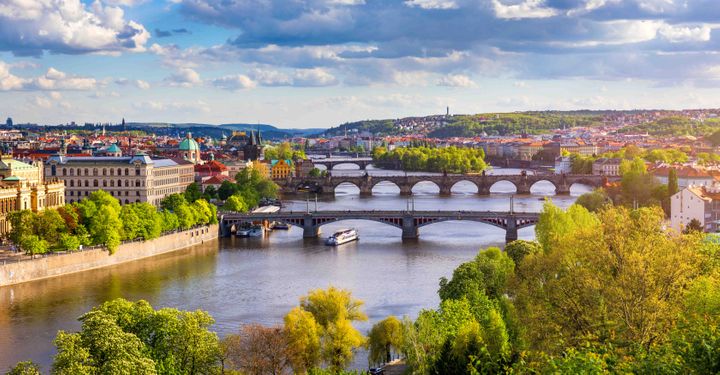 The Post Office's Holiday Money Report put Bulgaria's Sunny Beach resort as one of the best value-for-money destinations in 2022 – you can expect a local beer to cost you around £1.40, while a three-course meal for two comes in at around £25. Resorts in the Algarve (Faro, Albufeira and Lagos) also ranked well for affordability.

For a city break, swap the likes of Paris or Rome for a visit to an Eastern European city, such as Prague, Warsaw or Budapest. A quick comparison between Paris and Budapest shows just how much cheaper it is to eat and drink in the east. In the Hungarian capital, you're looking at £36 for a three-course meal for two people; in the City of Lights, it's more than £50*.


2. Look for cheap eats before you go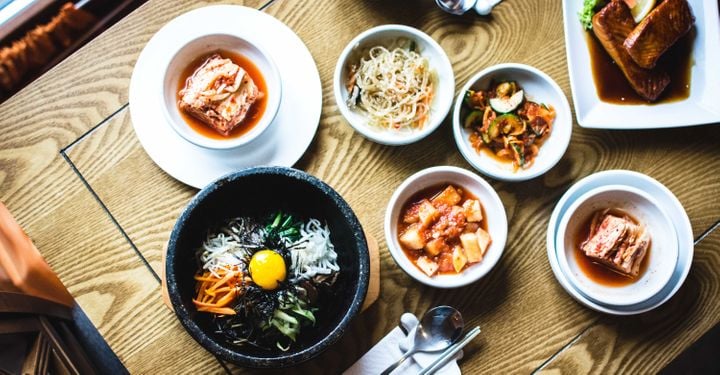 Before you go anywhere, whether it's Paris or Prague, dedicate a bit of time to researching your destination. Read reviews and articles (national newspaper travel sections and Time Out are good bets) on recommended cheap eats and good-value restaurants.
When you're there, talk to locals about where they eat – it can be as simple as asking a hotel staff member about their favourite restaurant – and avoid eating near the main tourist attractions or busy squares. Go back a few streets and you'll find that prices tend to drop considerably. Also, having your main meal of the day at lunchtime, when many restaurants offer excellent value set menus, can help you save.


3. Take advantage of free kids' places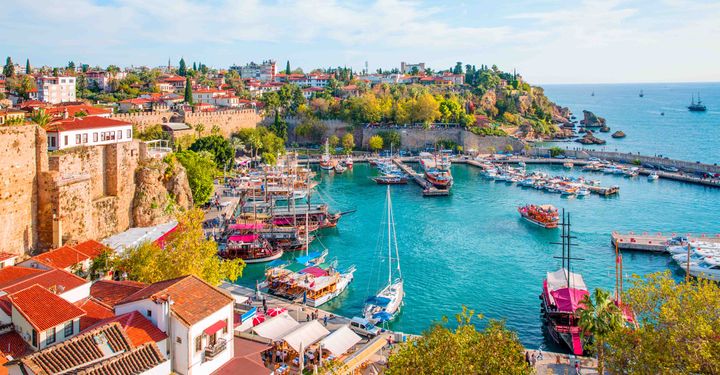 Keep an eye out for free kids' places when researching your holiday. As the name implies, a free kid's place entitles one child per two full-paying adults to the exact same holiday as their adults. We're talking the same board and transfers as well as flights and accommodation.
Many holiday operators still have plenty of places available this year, whether you're restricted to travelling in the school holidays or have younger kids and can travel outside these dates. The further you can plan ahead, the more choice there will be.


4. Go all-inclusive and lock in food and drink costs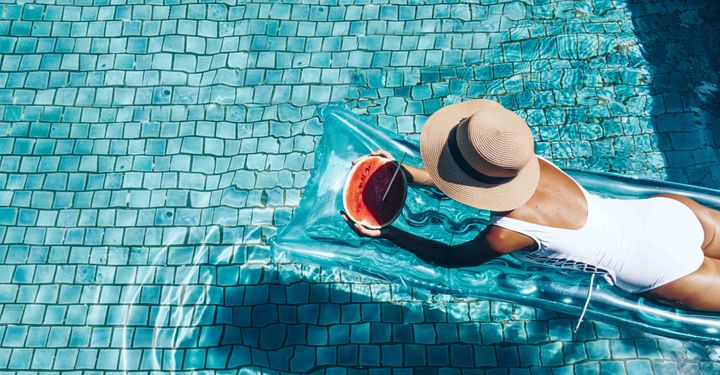 While it's not for everyone, an all-inclusive holiday allows you to lock in your food and drink costs by paying up front. It means you won't have to budget for all the little things that can add up on holiday, like those spontaneous ice-cream stops or snacks for the little ones.
Entertainment is generally included too – think kids' clubs and live music. Pick a resort with a waterpark on site and you won't have to factor in the cost of a day out.
Head outside of the Eurozone and it's possible to find some great deals to Morocco and Bulgaria. Within it, the Costa Brava, Majorca, Rhodes and Corfu remain popular with Brits.


5. Travel outside of peak season (if you can)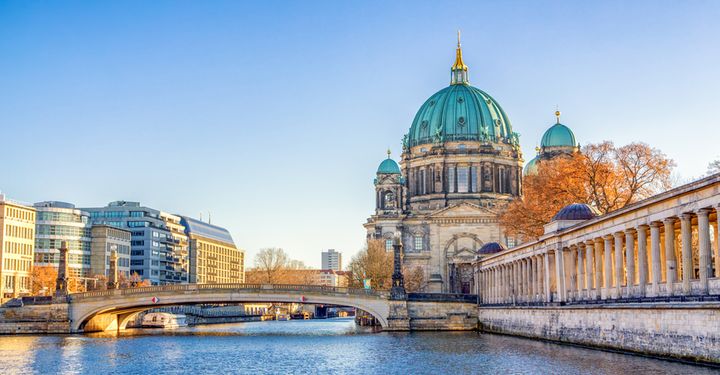 Travel in the shoulder season and you'll be able to slash the price of your holiday. Late September, for example, is one of the cheaper months to travel while still having a great chance of sunny weather.
Consider October and November or January to March for city breaks. Yes, it might be a little colder in some European cities, but with better prices and fewer crowds, the compromise is more than worth it. For example, you can get two nights in Rome for around £150pp if you travel in March.
To save money on your family holiday, look to the very last week of the school break, where prices tend to be best. Prices also tend to be more reasonable for October half term or at Easter, but the weather may not be as consistent.
Higher demand during school holiday periods usually means higher prices, so it's a good idea to book your holiday as early as possible. For example, there are currently five-night Costa Brava holidays for over the October half term going for around £250pp.


6. Look to fly midweek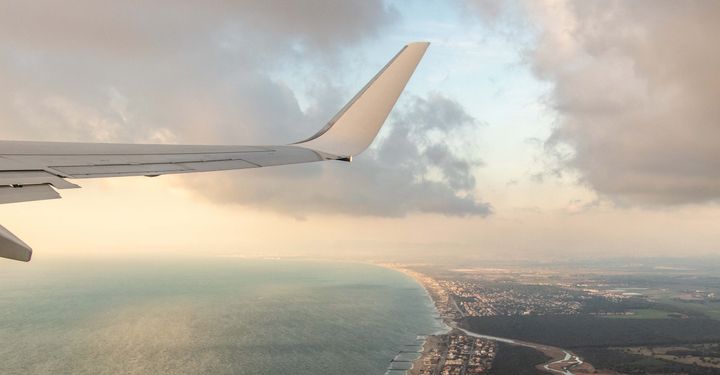 Flying out and returning midweek is often cheaper than travelling at the weekend and Tuesday is widely touted as the departure day with the best prices.
The best thing to do is compare prices across a range of different departure dates – you might be surprised how much you can save on one day versus another. For example, depart on a Tuesday (October 3) for two nights in Amsterdam and you'll get prices starting at £193pp. The same deal on Friday (October 6) jumps up to £230pp.


7. Consider different local airports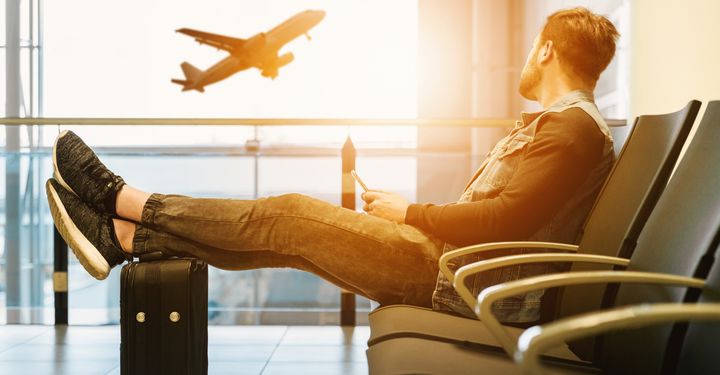 It's also good to price up holiday options from different nearby regional airports in case there are savings to be had. For example, if you live in the northwest, you might want to look at Liverpool, Manchester and Leeds Bradford. If you're in the Midlands, compare Birmingham and East Midlands.
For this approach, be sure to factor in any additional transport costs there may be in getting to a different airport.


8. Get travel money right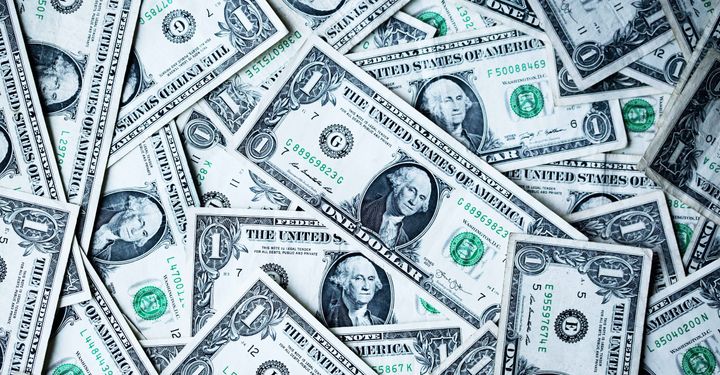 Travel money can be fraught with rip-offs – unfair exchange rates and extortionate credit card fees can chip away at your holiday budget before you even realise it.
For cash before you fly, MoneySavingExpert's Travel Money Max tool allows you to compare exchange rates from your nearby bureaux de change. You can usually get a very competitive rate by shopping around. Avoid leaving it to the absolute last minute as airports are notoriously terrible for money conversion. You will almost certainly get a bad rate here.
It's likely you'll also be served a bad rate if you choose pounds when paying by card in a shop or restaurant overseas. Paying in sterling will cost you more as the retailer will determine the exchange rate – this is called Dynamic Currency Conversion – and it will not be in your favour. Always pay in the local currency. The same goes for ATM withdrawals.
And as for paying on plastic, remember that most normal credit and debit cards are not designed to be used abroad. As result, any purchase you make can have big fees slapped on top – in some extreme examples, you could actually find you're paying as much as 5.99% extra for using your card overseas**. If you use your card in an ATM, you can also be hit with a withdrawal fee of up to 5% (or a minimum of £5 per withdrawal charge).
Dodge these unnecessary charges by getting a specialist credit card that you can use abroad. The best cards won't charge a transaction fee. The Halifax Clarity Mastercard is consistently rated as one of the best for travel spending and offers excellent rates, as is the Barclaycard Rewards Visa – you'll even get 0.25% cashback on most of your purchases. As with any credit card, always make sure you spend within your means and pay it off on time to avoid incurring any interest.
In terms of debit cards, Starling Bank does not charge any fees for spending or withdrawing cash abroad and its rates are widely considered to be good. The app-only Chase Mastercard, which offers 1% cashback on most spending for your first year, is also a good bet for fee-free spending abroad. The downside? You'll need an iPhone or Android mobile device that supports the app to get one.


9. Dodge luggage fees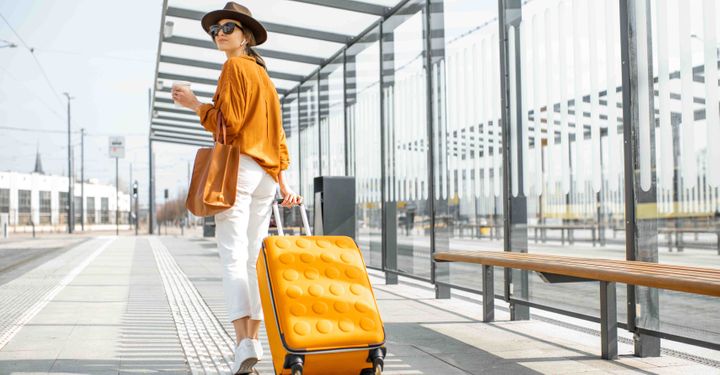 Know your luggage allowances – and sticking to them – can keep your holiday budget in check. Each airline has their own restrictions (so remember to check) and going over your limit can be expensive. For example, Ryanair charges up to £/€ 11 per excess kilo at the desk.
If you can, be ruthless with your packing and travel with hand luggage only to avoid the cost of adding a checked bag to your airfare.
Can't travel light? If you know you'll need a checked bag, consider the cost of adding one to your booking when you compare flights. Some airlines may include hold luggage in the cost of your ticket, and it could work out cheaper than adding a bag. Otherwise, add your bag at the time you book your flight – it'll work out cheaper than adding one post-booking.
Don't forget to account for any shopping you plan to do. Leave enough room in your bag or consider sharing an additional checked bag among the people you're travelling with.


10. Don't forget your travel insurance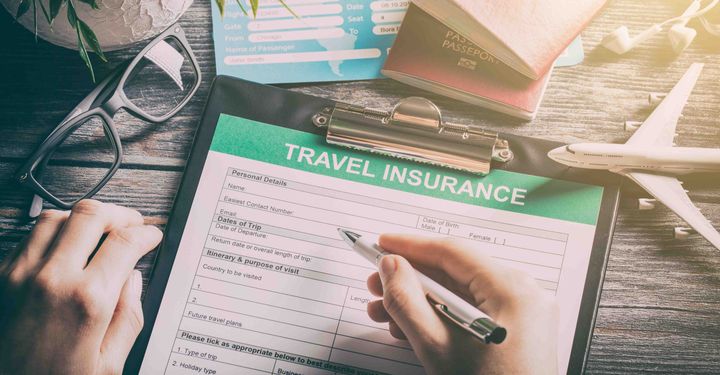 Hopefully you'll never need to use your travel insurance but having a policy in place can be a good way of protecting your holiday budget. Policies can start from as little as £6.00 – a small price to pay for peace of mind.
As always, compare your options to ensure you're getting comprehensive cover. The cheapest policy may not always be best for your holiday.
For single-trip cover, buy your travel insurance as soon as you book your holiday to get the most for your money. With policies that include cancellation cover (read the fine print), you'll be covered if you need to cancel your holiday at any time up until your departure. If you have an annual policy, double check you'll be covered for all parts of your holiday before you go.
Travelling to the EU? Remember to bring your Global Health Insurance Card (GHIC) too. The GHIC entitles you to necessary medical treatment in the EU either for free or a reduced cost. It's free to get on the NHS website.
* Beer and meal prices taken from Numbeo. They are accurate as of the time of writing.
** Based on a credit having a 2.99% transaction fee in addition to a 3% currency loading fee, which some banks may charge.
***All other prices were accurate at the time of writing.


Have a comment or question about this article? You can contact us on Twitter or Facebook.