The cheapest five star city break is...

March 9, 2018

"Luxury" and "budget": two words that don't crop up together too often, especially when it comes to holidays. But what if we told you there's a way to take a five-star city break for a three-star price tag? Well, there is – and some of the world's coolest cities happen to be on our hit list. Using search data from our site over the period of a year*, we've found the cities where you can have your cake and eat it – check out our top 10 cheapest five-star city breaks.
10. Prague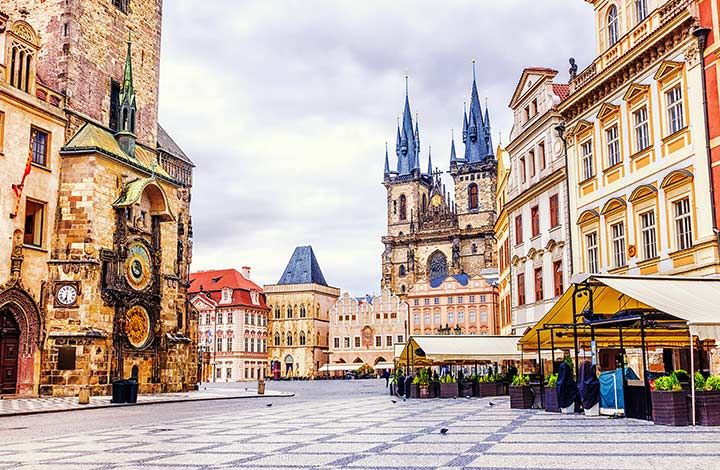 Cheapest city break price found: £194pp
Cheapest month to go: February
Prague lures holidaymakers in with its bargain prices and then makes them fall deeply in love with its beauty.
A good place to start your very own love story is the Old Town, or Stare Mesto, where you can explore the maze of picturesque cobbled lanes.
A climb to the top of Hradschin Hill is a must, to take in the stunning architecture of Prague Castle and the equally impressive views, as is resting your feet afterwards in one of the city's many pubs, where beer costs around £1.20, according to Numbeo – U Zlateho Tygra is a traditional Czech beer hall right in the city centre.
9. Cologne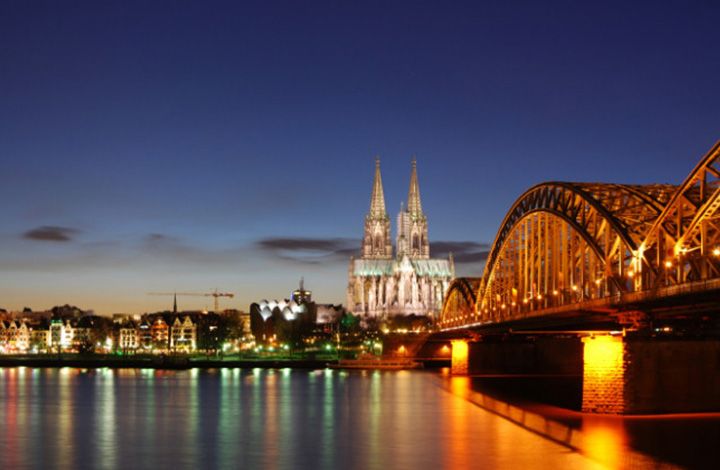 Cheapest city break price found: £191pp
Cheapest month to go: January
Cologne is instantly recognisable thanks to its magnificent cathedral, an enormous Gothic masterpiece that stands in the heart of the city.
It forms the central point of Cologne's identity, but with 2,000 years of history under its belt, Germany's oldest city has plenty more going on.
Among its many highlights are the Museum Ludwig, a facinating colllection of abstract art, the charming Aldstat (Old Town) and the 12 Romantic churches that make Cologne unique among in Germany.
8. Madrid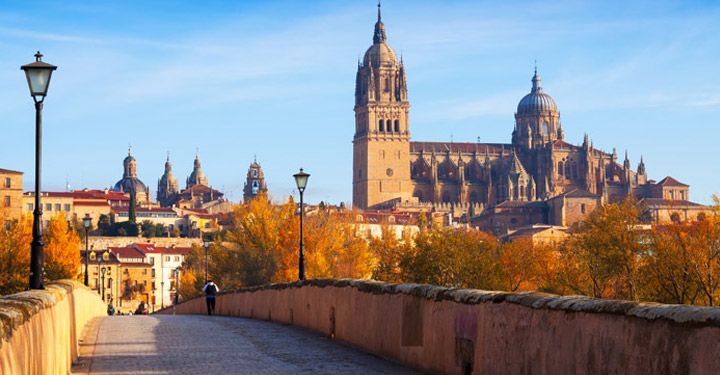 Cheapest city break price found: £190pp
Cheapest month to go: March
Madrid is renowned for its nightlife, so if your idea of a luxury break involves a few late nights, this is the city for you.
Head to Huertas, a neighbourhood packed with of bars and restaurants, for a classic Madrid night out, or, bohemian Malasana for a taste of the city's alternative side.
Prices aren't bad either, so all that revelry won't hit your pocket too hard. A three-course meal for two with a bottle of wine will cost you around £43.29, according to the Post Office in its City Costs Barometer, and a bottle of beer is around £1.33. Salud!
7. Berlin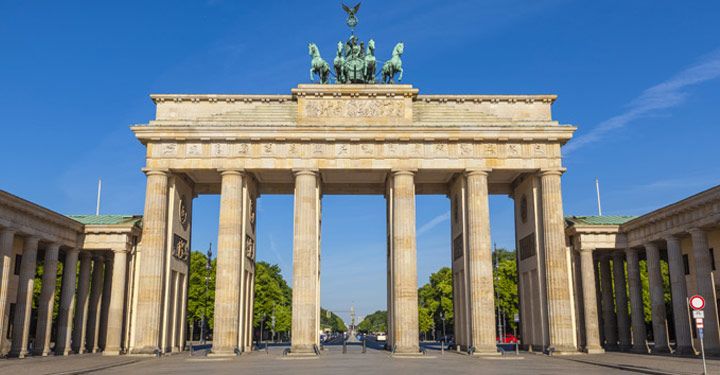 Cheapest city break price found: £170pp
Cheapest month to go: March
Another German gem, Berlin combines fascinating history with a hip counter-culture like nowhere else. The city's free walking tours offer a great way to learn about its fascinating past, while by night it's fun to bar-hop in districts such as trendy Prenzlauer Berg or arty Kreuzberg.
Don't miss the views from the top of the Reichstag Building – but remember to book your visit at least two days in advance, as it's only open for registered visitors.
6. Brussels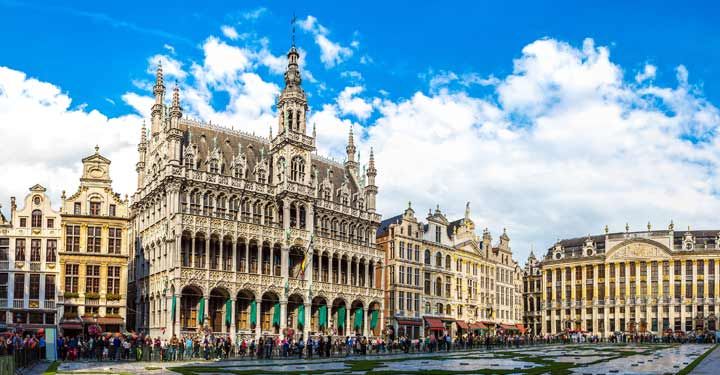 Cheapest city break price found: £157pp
Cheapest month to go: March
An established player in the city break scene, Brussels boasts much more than just bureaucracy and Belgian chocolate.
From its medieval heart to the multicultural suburbs that surround it, the city is well worth the short trip over from the UK – especially if you're strutting around in five-star digs at a bargain price.
And, compared to other major European cities such as Paris and London, Brussels is quite forgiving price-wise on a night out, according to the Numbeo. The average cost of a local bottle of beer is just £3.50 – that's much cheaper than both London and Paris.
5. Budapest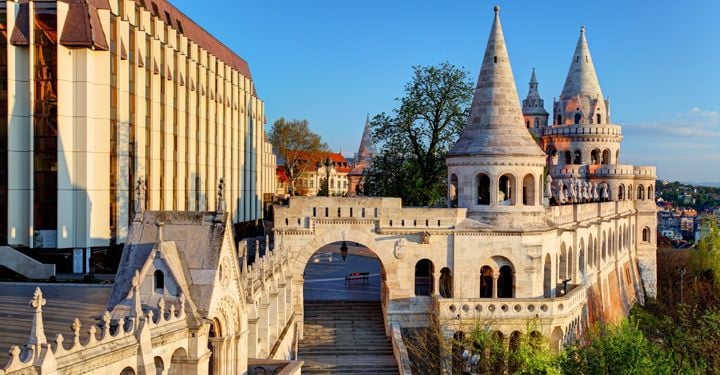 Cheapest city break price found: £156pp
Cheapest month to go: February
Budapest is always a solid bet for a bargain city break, so it's no surprise to see it making the top 10 for a five-star escape.
Famed for its spas and thermal baths, the Hungarian capital has become a top value city break for Brits looking to pamper themselves for less. Popular outdoor pools the Szechenyi Baths or the quieter Turkish Rudas Baths are ideal places to unwind.
Besides wallowing in relaxing waters, you might also want to check out Budapest's quirky "ruin pub" bar scene, stunning palaces and the sombre House of Terror museum. Oh, and did we mention that a bottle of local beer is just £2.30 on average, according to the Post Office? Cheers!
4. Paris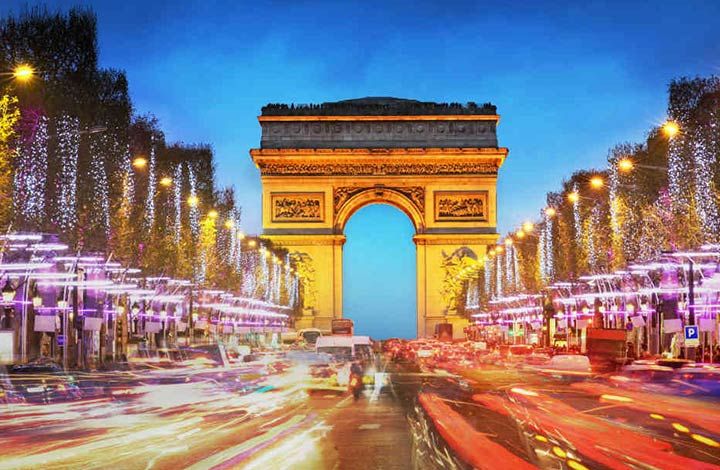 Cheapest city break price found: £145pp
Cheapest month to go: February
Paris? Five-star? Budget? Surely not, we here you cry! Well, yes actually. This year, the City of Lights has come in with some seriously cheap deals, putting it at number four overall.
Of course, if you're going to have a budget break in Paris, you'll have to work a bit harder than in the other entrants on this list – the French capital has a notoriously high cost of living.
Not that it can't be done, mind you. Many of Paris' icons – such as the Eiffel Tower, Notre-Dame Cathedral, Sacré Coeur and the Arc de Triomphe – are free to go look at, which is all you need for most of them. Plus, the city has loads of cheap eats and fixed-price menus, and it's also very walkable (if you fancy a bit of exercise with your trip!). Find some budget tips in our Paris guide.
3. Marrakech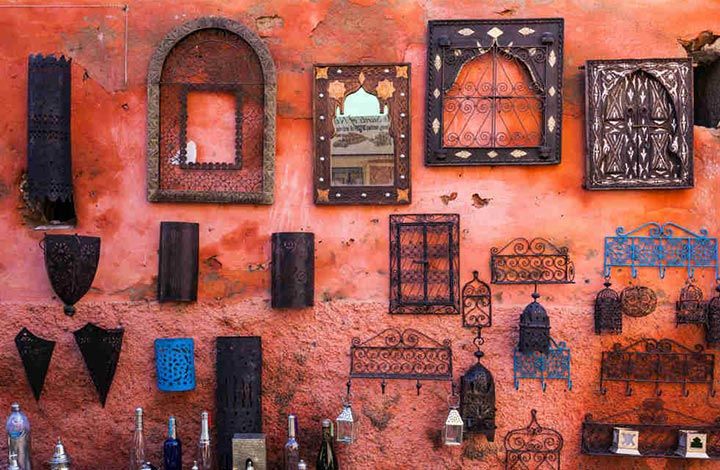 Cheapest city break price found: £134pp
Cheapest month to go: November
As an alternative to the European cities in this list, Marrakech is an attractive option in terms of spending power – the pound is actually strong (a rare thing, these days) against Morocco's currency.
For many, the food is one of the city's biggest draws. Gorge yourself on steaming lamb tagines, flavoursome fish chermoula and delicious street food like makouda for next to nothing. A three-course meal for two costs around £16. Meanwhile, beer, although not widely available, is around £2.60, according to Numbeo.

Marrakech is also famous for its hammams, and while top spa treatments can be pricey even here, you can head to Hammam Dar El Bacha for a traditional experience for less than £1!
2. Warsaw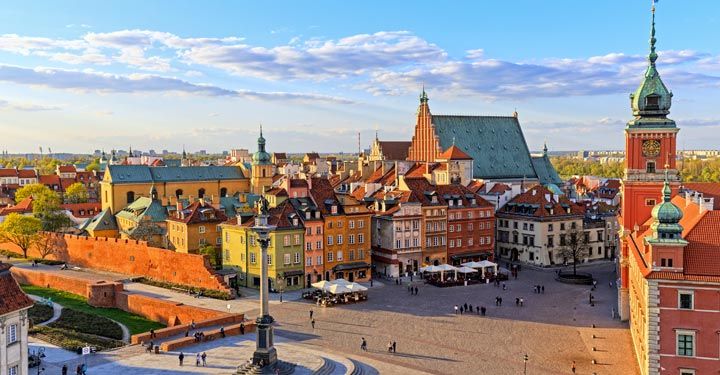 Cheapest city break price found: £119pp
Cheapest month to go: December
The Polish capital is an awesome choice for budget-conscious luxury seekers. According to the Post Office, a pint of local beer will set you back around £1.70, while a decent meal for two in the city's Old Town can be kept at the £30 mark.
There's also plenty going on to keep you busy over a two-day break (when you're not relaxing in your luxury pad). The interactive Uprising Museum, fascinating Old Town (it was almost completely destroyed during WWII and rebuilt to replicate the original) and lush Lazienki Park are among the top attractions.
1. Krakow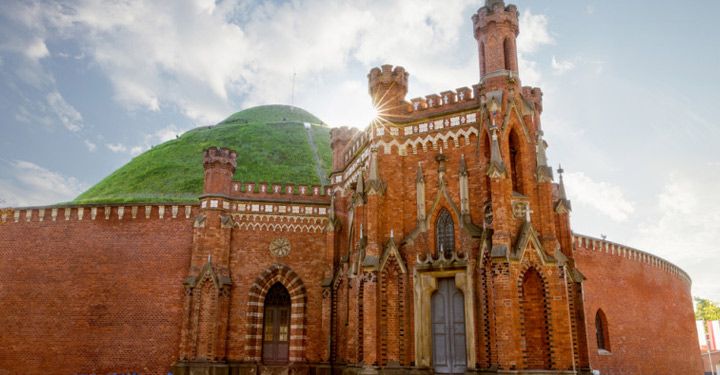 Cheapest city break price found: £71pp
Cheapest month to go: January
Krakow is the king of the five-star bargain breaks this year, with the cheapest price found on TravelSupermarket being well below second placed Warsaw - by almost £50.
On top of that, a three-course meal for two with a bottle of wine will cost you around a mere £48.36, according to Post Office data in its City Costs Barometer, while a bottle of beer comes in at £1.50 – in the age of the pitiful pound, that makes for some pretty good reading!
But it's not just about how cheap it is. Krakow boasts one of Europe's most beautiful old towns, it has some world-class museums including Oskar Schindler's Enamel Factory and the Museum of Modern Art, and you can take day trips to the "Wieliczka" Salt Mine and Auschwitz.
* All prices are based on those found on TravelSupermarket by customers for travelling dates between March 2017 to March 2018. All prices were correct at the time of writing and are subject to change.
All prices are based on a two-night stay in a five-star hotel in the city area with return flights, based on two people travelling.
Have a comment or question about this article? You can contact us on Twitter or Facebook.