Updated January 27, 2023
Published January 31, 2020
Winter blues? What winter blues? Forget all about grey skies and chilly weather with a February holiday. From quick and affordable city breaks across Europe and the UK to long-haul destinations that turn up the heat in February, here's where to go this month.


1. Lisbon, Portugal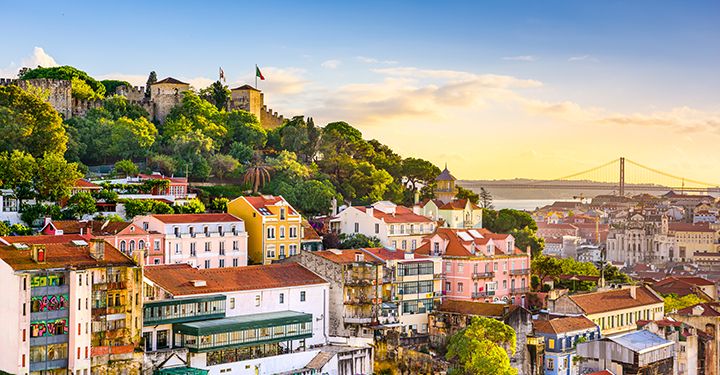 Perched by the Atlantic with a string of attractions running from the city to the sea, a holiday to Lisbon is never confined to the old town.
In the city, wander through the charming Alfama district, tuck into upmarket street food at the Time Out Market and take in the grandeur of Praça do Comércio square.
Then, head for Belém in the 'burbs. Here you'll find if not the best pastel de nata in Portugal at least the most iconic at Pastéis de Belém, as well as the Jerónimos Monastery.
Further out, there's a stretch of golden sand in Cascais and fairytale turrets and fantastical castles in the charming Sintra. Both are less than an hour away.


2. Costa del Sol, Spain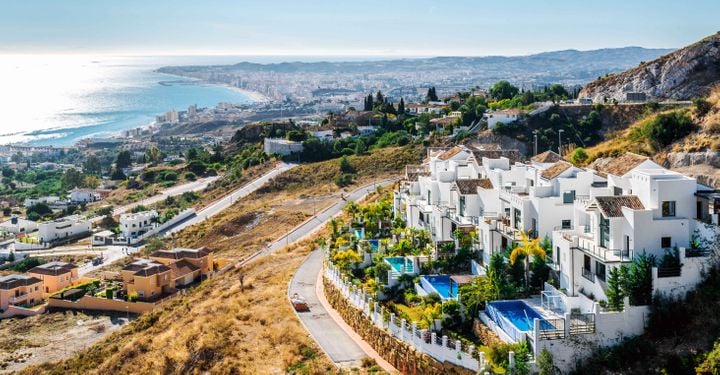 This winter sun favourite needs no introduction – it's been a firm favourite with sun-seekers for decades.
Even in February, this stretch of Spain lives up to its "Sunshine Coast" moniker, and you can expect balmy days with temperatures that can reach the high teens. While it isn't quite swimming weather, February in the Costa del Sol means hopping between charming, whitewashed villages and long coastal walks in the sun.
Fuengirola and low-key Nerja are ideal for families seeking a laidback half term break, while culture cravers will like Malaga – it's not just a party town. For days out, hilltop Ronda is a top pick, or why not explore one of Spain's most recognisable sights, the Alhambra, in nearby Granada?


3. Singapore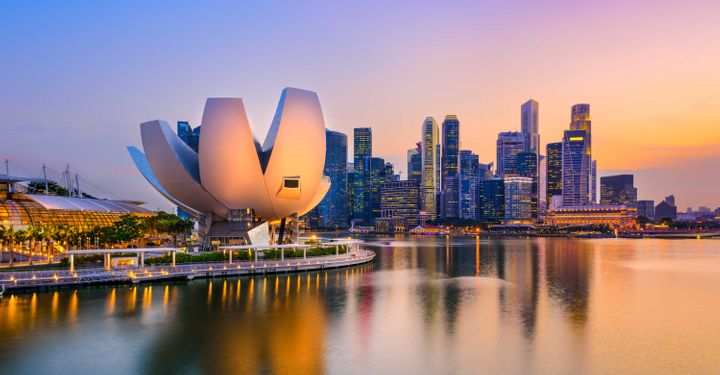 Singapore is a playground for holidaymakers; one moment you can be pondering what to eat in Chinatown and the next, taking the kids to meet friends from Shrek and Sesame Street at Universal Studios.
Adults, meanwhile, can down a Singapore Sling at the source in the 19th-century Raffles Hotel (they've been mixing them here since its invention over a hundred years ago). To keep the party going, bar-hop your way through the riverside offerings at Clarke Quay.
If you're looking for the Singapore splashed on all the postcards, head to entertainment hub, Marina Bay. Spend the day shopping 'til you drop and exploring the wonders of the nearby Gardens of the Bay, before watching the nightly light show that claims to be one of the best in the world.
The monsoon season ends with February, so it's a great time to pick up a cheaper deal, too.


4. Valencia, Spain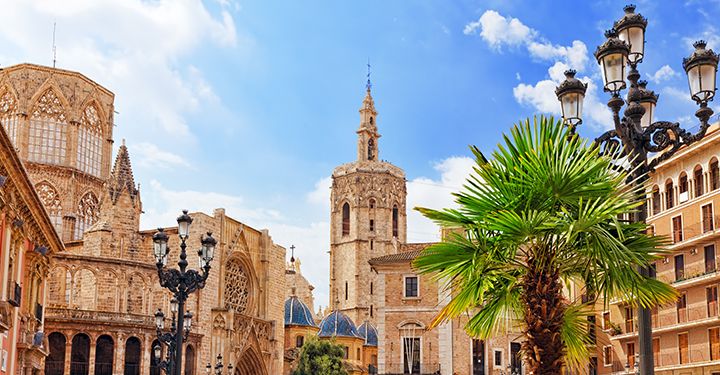 Valencia is a city of opposites. Backed by mountains and fronted by the sea, an impressive collection of Gothic churches rubs shoulders with the ultra-modern City of Arts and Sciences. And, while its dried-out riverbed-turned-park buzzes with locals and tourists, the Albufera lagoon hums with wildlife.
It's also the birthplace of a hero of Spanish cuisine, paella. Discover the secrets to turning out the perfect plate at a cooking class (it's one of the top experiences in the city), or go it alone, picking up your ingredients from the vibrant Mercado Central fresh food market.
If you're travelling with kids, check out the Oceanogràphic aquarium and the Museo de las Ciencias Principe Felipe science museum, both in the City of Arts and Sciences. Combined with a stroll or cycle around the park, it's a wonderful, kid-friendly day out.


5. The Bahamas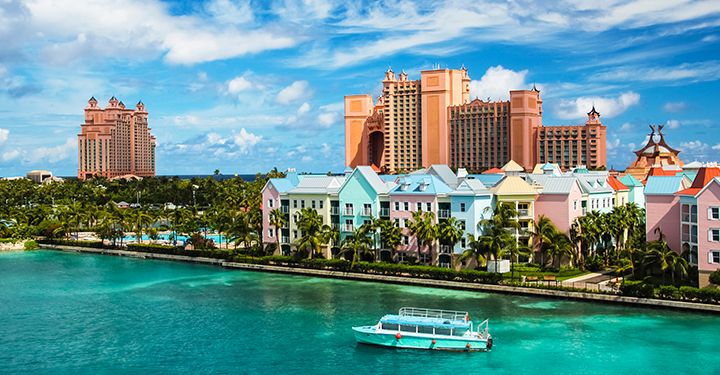 Picking just one of the 700 islands that make up the Bahamas will likely be the hardest thing you have to do on a holiday to this Caribbean gem. Getaways here ask just one thing of its visitors, after all: to be utterly relaxed.
Whether you find your zen by spending lazy days on a pristine, white-sand beach or sprawling out in your all-inclusive, luxury hotel is totally up to you.
As for which Bahamian island to choose, it really does depend on the type of holiday you're after. If cost is a factor, you'll find the most competitive prices at the bigger, more popular islands such as Grand Bahama and New Providence. If you're in need of a little peace and quiet, try Great Exuma or Eleuthera.
In February, you can expect few rainy days and temperatures reaching 25C.


6. Agadir, Morocco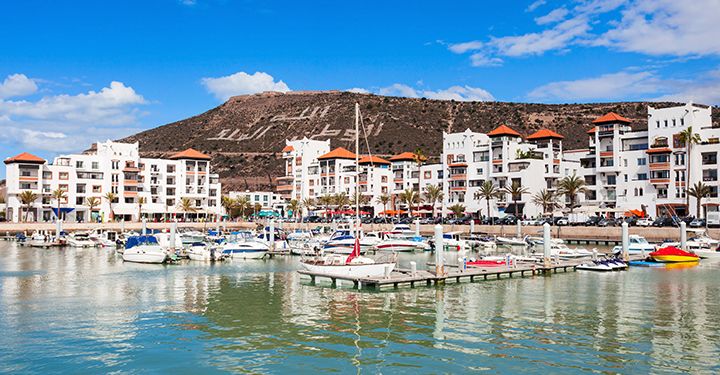 Prefer to get your sun a little closer to home? Moroccan seaside town, Agadir makes a worthy contender for your holiday time.
It has the requisite sweeping beaches, affordable resorts and water- and land-based activities, of course, but away from the package holiday sweep, Agadir has plenty of surprises in store.
Soak in the sights, sounds and smells of the sprawling souk, get lost in the winding streets of the old medina and take in panoramic city views from the remains of Agadir Oufella castle.
Expect warm, sunny days in February (daytime highs are around 23C) and, if you stay by the seafront, all the amenities you need for the perfect bucket-and-spade package.


7. Belfast, Northern Ireland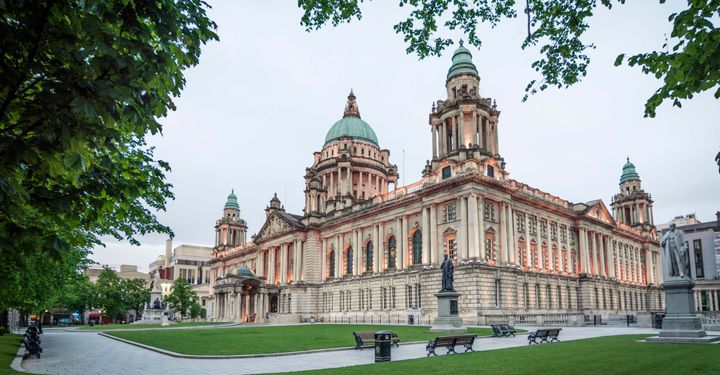 If you're looking for a quick break but only have a few days to play with, consider Belfast.
The gritty Northern Irish capital wears its turbulent history on its sleeve, with larger-than-life murals of Shankill and Falls roads commemorating the famous faces of the Troubles.
At the sprawling dockside Titanic Quarter, where the fated ship first set off, you can find out all about the incredible feat of engineering and learn about the lives lost when the ship sunk.
Not sold on a city break? Get to the great outdoors on a coastal tour. Most stop in on Northern Ireland's biggest attractions, including the otherworldly Giant's Causeway, the Carrick-a-Rede Rope Bridge and the Dark Hedges (of Game of Thrones fame).


Have a comment or question about this article? You can contact us on Twitter or Facebook.