November 28, 2018
The Bahamas is made up of 700 islands, which can make choosing the right one to visit a daunting task.
We've come to the rescue with a guide to some of the most popular destinations, whether you're a bird spotter, beach bum or solo traveller.

Best for nature lovers: Cat Island
An untouched paradise of rolling hills and winding nature trails, Cat Island was named after an infamous pirate called Arthur Catt. Sir Sidney Poitier is another famous former resident, and you'll be able to visit the plot of land where his boyhood home once stood.
And if you've overindulged on Caribbean cuisine, you're in luck - the island's Mount Alvernia is the Bahamas' highest point, albeit at only 206 feet above sea level; hike to the top for spectacular views and the chance to wander around the medieval monastery on its peak.
There are no chain hotels on Cat Island - just a handful of laidback beach resorts. Our favourite is Fernandez Bay Village, with its cluster of cottages and tiny tiki bar.

Best for everyone: New Providence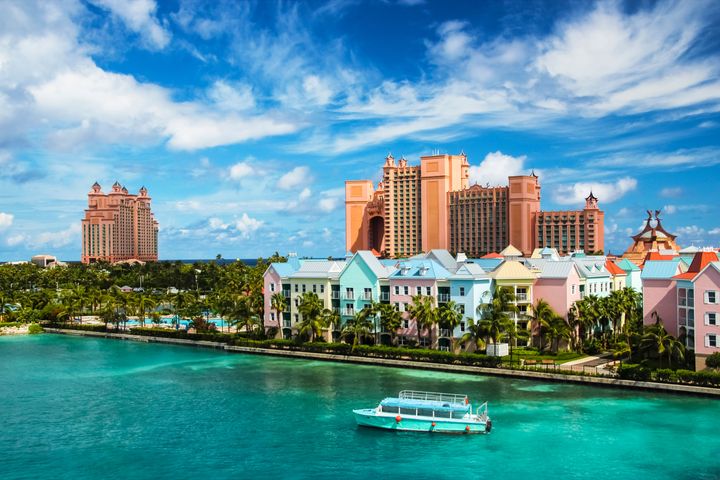 New Providence – the Bahamas' 11th largest island – has it all: a bustling, lively capital city (Nassau), gorgeous beaches, lush gardens and historical sites, including the former home of notorious pirate Blackbeard – it's now the British Colonial Hilton, one of the Bahamas' best hotels. Don't miss the opportunity to visit the heritage sites of Gambier, Adelaide and Fox Hill - historic villages settled by liberated slaves in the 1800s.
We also suggest a wander through the Retreat Gardens, home to the world's largest collection of palms, and a stroll along Nassau's Bay Street, the island's oldest thoroughfare. This is where you'll find the Bahamas' best shops, bars and restaurants. When hunger strikes, head to East Bay Street's Poop Deck – we recommend Mama Mary's steamed grouper.
Best for families and watersports fans: Grand Bahama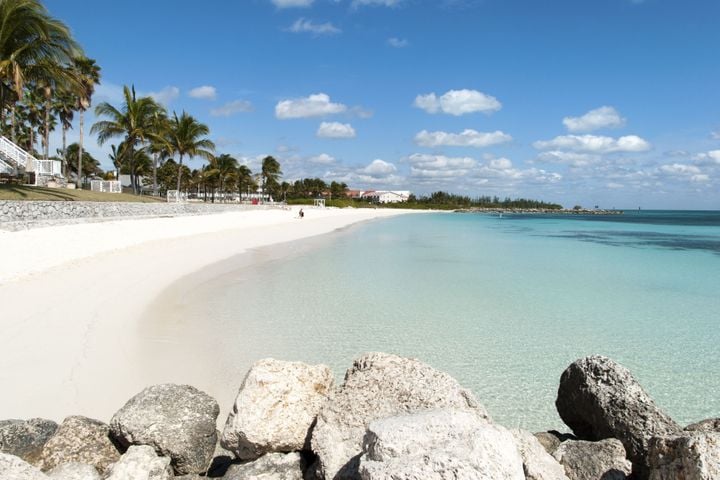 Think of Grand Bahama as New Providence's fun-loving younger sister. Freeport, its largest city, feels wonderfully laidback, although from the centre it's just a short walk to the oceanfront district of Lucaya, where you'll find Grand Bahama's best beach resorts and some of the top dive sites in the Caribbean, including Deadman's Reef, regarded as one of the Bahamas' best snorkelling spots.
Cruise ships often stop here and when they do Lucaya can get crowded, but the presence of the port is a blessing – it's why most amenities, including bars, restaurants and water sports operators – are all within walking distance. If you're keen to head further afield, consider hiring a scooter for around £38 a day. However, the biggest attractions, including the Garden of the Groves botanical garden, are easily accessible from the city centre.
Best for families: Great Exuma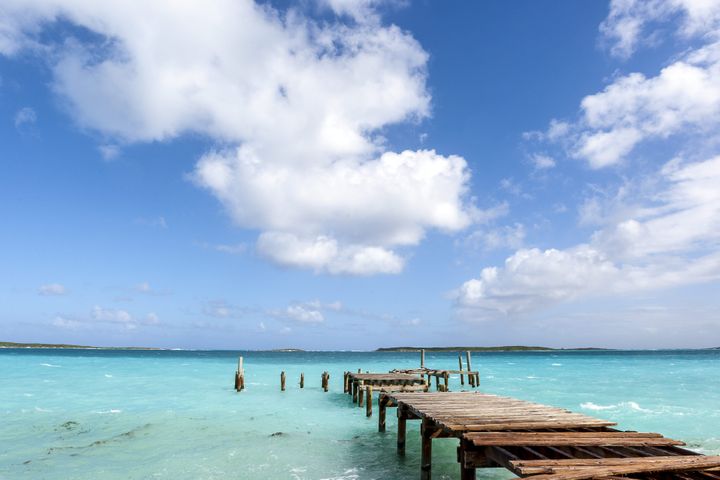 Great Exuma is one of the least crowded islands in the Bahamas. Our favourite stretches of sand include Marina Harbour Reef Beach, with its bright turquoise water and mangroves, and the bizarrely-named Hamburger Beach on tiny Stocking Island, just across the water from Georgetown, Great Exuma's sleepy capital – hop on the ferry to get there.
Must-sees on Great Exuma include the pastel pink government buildings and Elizabeth Harbour, a popular pirate hangout in the seventeenth century. For souvenirs, head to the Sandpiper boutique, owned by Diane Minns, whose baskets and ceramics are highly sought after.

Best for couples: Eleuthera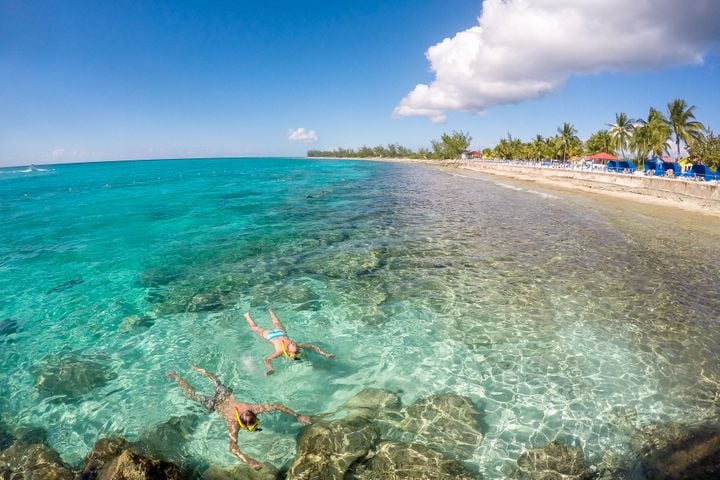 Although this is the Bahamas' fourth-most populated island, tourists are few and far between, so it's highly likely you'll have its pristine beaches and wildlife-filled wetlands entirely to yourself. The presence of several enormous coral reefs, just metres offshore, makes it a popular spot for snorkellers as well as scuba divers, and the island is also famous for its pink sand beaches.
It's also known as the world's pineapple capital – the spiky fruit has been farmed here since the eighteenth century, and if you visit in June you can enjoy the annual Pineapple Festival in Gregory Town.
Although there's not an enormous range of accommodation, the island has one of the Bahamas' most luxurious hotels, The Cove, which boasts a gorgeous infinity pool, 57 rooms and villas and easy access to one of the Bahamas' best beaches.
Best for couples and solo travellers: Long Island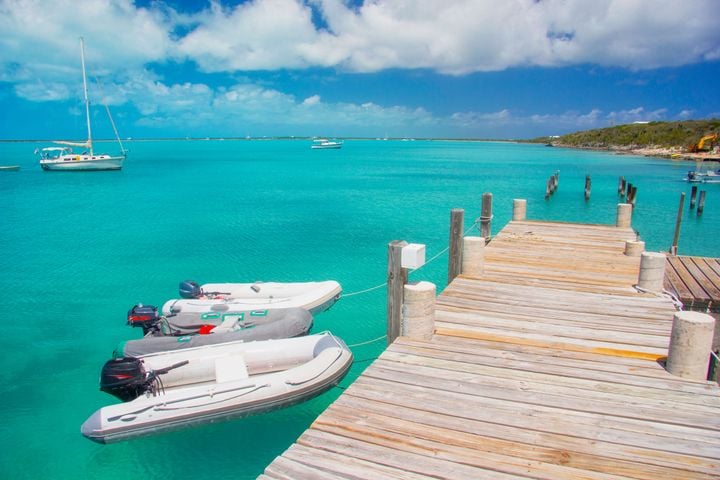 This particular island has a fascinating history. It was named Yuma by the Arawak Indians who once lived here, before Christopher Columbus arrived and renamed it Fernandina, only for locals to christen it Long Island because of its snake-like shape – it's 80 miles long and just four miles wide at its widest point.
It's got two very different sides – the east coast has beautiful caves and rugged, wave-bashed cliffs, while the west has sandy beaches and shallow, clear water. To gain an insight into the island's past, visit the ruins of St Mary the Virgin Anglican Church, built by the Spaniards in the 1600s – it's the oldest church in the Bahamas.
You can reach Long Island via ferry or plane (from nearby New Providence). Accommodation takes the form of independent resorts and hotels. Stay at Harbour Breeze Villas, near Clarence Town, for fantastic harbour views and easy access to the beach.
Best for divers, hikers and bird spotters: Andros Island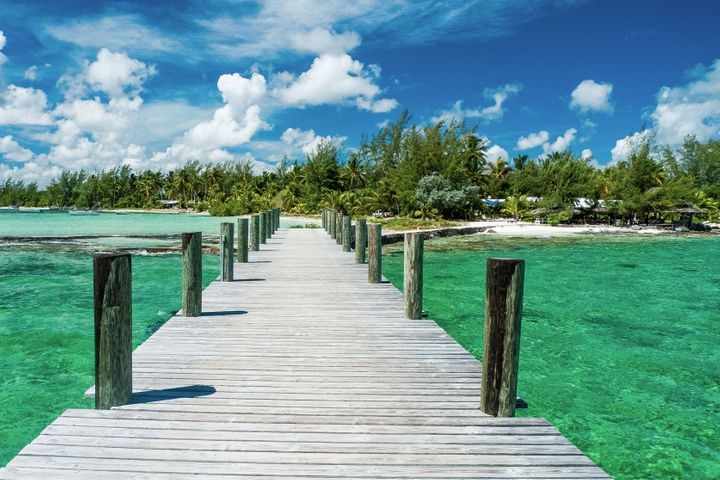 This might be the Bahamas' largest island but it's also the most sparsely populated. Here, it's all about nature: bird-filled forests, five national parks and the world's third-largest fringing barrier reef. The island's also famous for its blue holes – large sinkholes filled with seawater.
Andros has more of these than any other island in the Bahamas, and they're popular dive spots. The rich flora and fauna makes it a popular hiking destination, although one of the best ways to explore Andros is from the water, by kayak. There's just a handful of hotels, so book early if you're staying on the island, which is easily accessible from Nassau via ferry or a 15-minute flight.
Best for families and history buffs: Bimini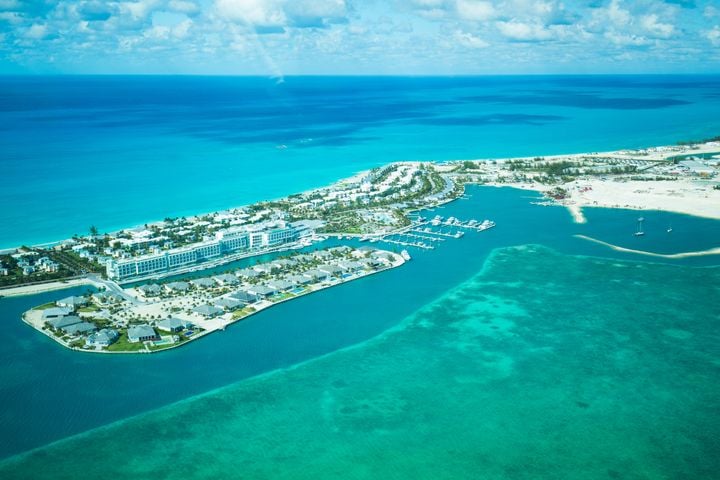 Bimini, which is made up of two islands (North and South) is the closest island to the US mainland – just 50km from Florida's coastline. It rarely gets crowded (although North Bimini is the livelier of the two) and it's got a fascinating history.
To start with, it was Ernest Hemingway's summer home, and then there are the connections with rum runners – during prohibition, they would store their stash on this palm tree-dotted paradise. The whole island feels wonderfully serene, and we can see precisely why Martin Luther King came here to write his Nobel Peace Prize acceptance speech – you'll find his statue at the island's Martin Luther King Jr Memorial.
Have a comment or question about this article? You can contact us on Twitter or Facebook.