July 26, 2019
(Updated August 30, 2020)
City breaks have one thing in common: variety. From a romantic break in Paris to the bright lights and sleepless nights of New York City, they're the ultimate taste-test of another country – and they can be as busy or chilled out as you like.
If you're already looking to 2021 for your next short break (we certainly are!), these ten popular city break destinations top TravelSupermarket's most-searched list time and time again. And even if you're a second, third or fifth time visitor, you're certain to find something to do.

1. Paris, France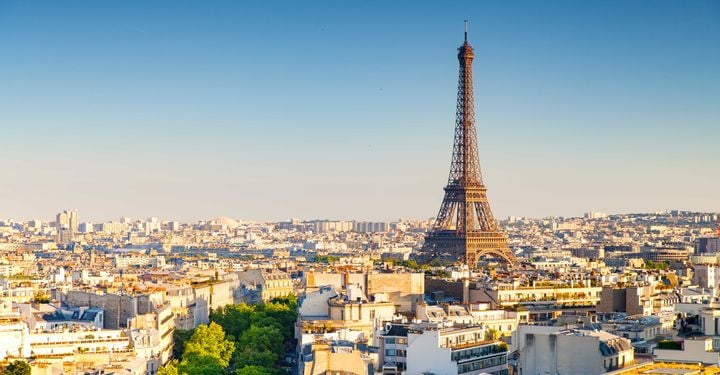 The capital of France and one of the most beautiful cities in the world, joie de vivre runs through Paris. It's such as classic city break destination that you can visit time and time again and never get bored with its stunning architecture, amazing food, fashionable shops and bags of art and history.
And though Paris makes the ideal romantic city break, Paris isn't just for lovers. Take a city sightseeing tour to tick off the Eiffel Tower, the Sacre-Coeur and Notre Dame, float along the Seine or stroll around the Louvre, then come back for more to see the Monet's famous Water Lilies at the Musée de l'Orangerie and shop for treasures at Les Puces flea market.

2. Barcelona, Spain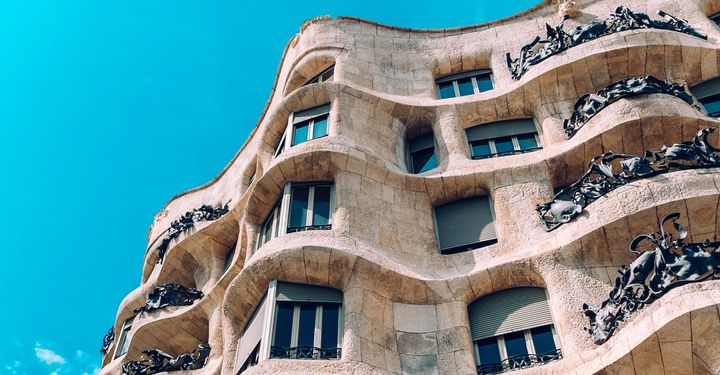 Spain's second city – although don't let the locals here you say that – is located on right the Mediterranean, and is one of the best city break destinations for combining busy city days with some time on the sand.
Of course, Barcelona is famous for its trove of Gaudi's architecture (think the Sagrada Familia) and the Nou Camp stadium, which is home to one of the most iconic football clubs in the world – FC Barcelona.
But the city packs a punch in art galleries – look to the Picasso Museum – and shopping too, and has a fabulous harbour area brimming with restaurants, bars and nightlife to entertain you into the small hours.

3. Rome, Italy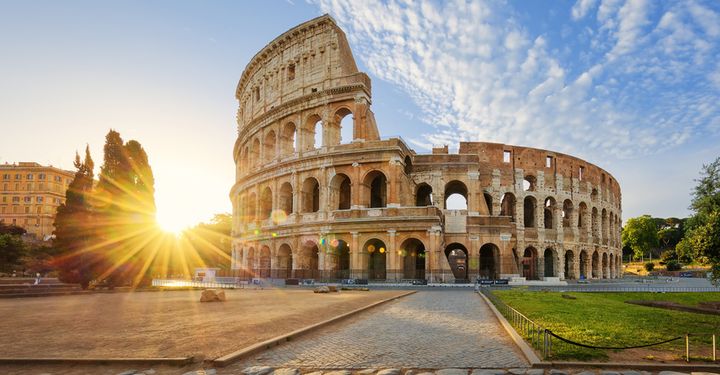 Ahh, la dolce vita! Rome is one of those city break destinations that's hard to ignore. Famous for the Roman heritage of the Colosseum, the Pantheon and the Forum, Rome draws crowds all year round to see its wealth of ancient history.
Another big draw is the Vatican – the centre of the Catholic Church and a regular Pope-watching spot. With the huge St Peter's cathedral at its centre, this complex houses an outstanding collection of fine art in what is the smallest independent state in the world.
Add the Spanish Steps, the Trevi Fountain and fabulous Italian cuisine, and you'll have plenty to pack in on your city break to Rome.

4. Venice, Italy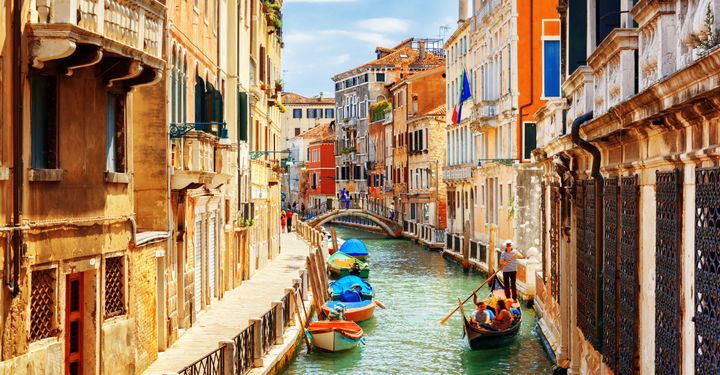 Venice has to be one of the most romantic cities you can visit on a short city break. Set in a lagoon in North East Italy, it is made up of 177 canals, 400 bridges and 118 islands packed full of history, art and charm.
The city is centred on the Grand Canal and St Mark's Square with its beautiful cathedral, so staying in the city is essential for a romantic – and authentic – experience. The city centre bustle leaves with the day-trippers so spend your morning out on the Lido or on islands such as Murano, famous for Venetian glass making before returning for a much quieter evening.
To complete your city break in Venice, why not try a gondola ride along the canals?

5. London, England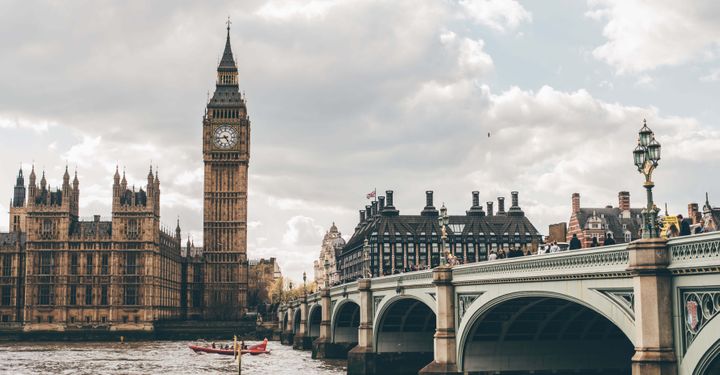 We are always taking time out and jetting off in search of amazing places to visit but the UK is home to one of the most amazing cities in the world – London.
Take a whistle-stop tour of historic and modern sites in the capital – think Buckingham Palace, the Houses of Parliament, the Tower of London, St Paul's Cathedral, the Shard and the London Eye. Then, explore on foot and discover art galleries galore, museums for just about everything and every kind of shop you can imagine.
London also has incredible nightlife with world-class restaurants, theatres, cinemas and music of all kinds. Factor in sprawling green spaces, river trips and lots for the entire family to get involved in and you have one of the most well-rounded cities to visit.

6. New York, USA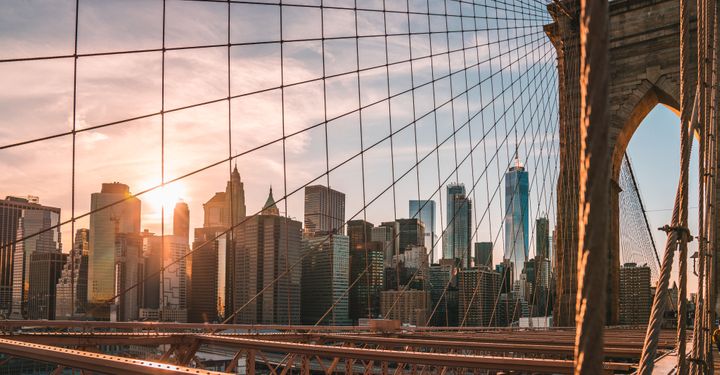 You will never forget your first visit to New York, one of the world's most iconic cities. With its skyscrapers and sassy attitude, there is a real get up and go in the city that's totally infectious.
Characterised by its yellow taxis, hot dog stalls and steam rising from the man hole covers in the streets, New York is never dull. Climb the Empire State building for city views, jump on the free Staten Island ferry to see the Statue of Liberty, browse through the galleries and museums and ride a horse drawn carriage through Central Park.
Your New York city break isn't complete without shopping up a storm, so hit up Madison Avenue or Fifth Avenue then, finish your day with a Broadway hit theatre show.

7. Prague, Czech Republic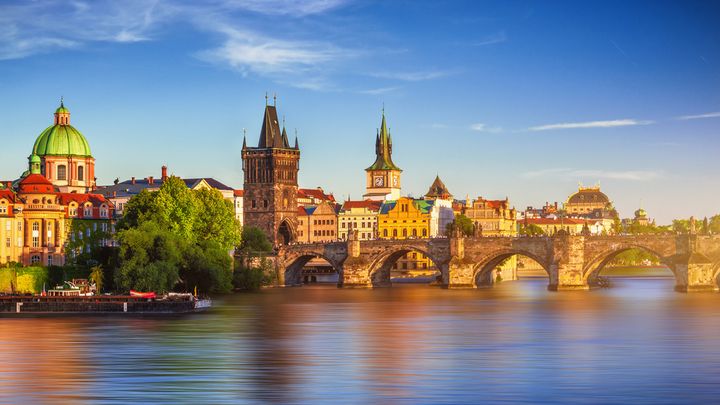 Prague is one of the best city break destinations in Europe. This old town of stone buildings is a UNESCO World Heritage site and star of the big screen; Hollywood blockbusters including Mission: Impossible and The Bourne Identity.
For the whirlwind tour, check out Charles Bridge, Prague Castle on the hill, Tyn Church and Wenceslas Square. Away from the tourist hubbub, Prague is a very romantic city, so a visit during winter is one to consider. Hearty Czech food and light lagers keep you on the go.

8. Dublin, Ireland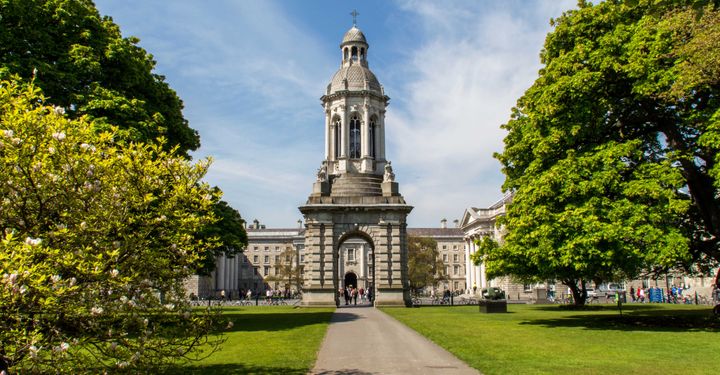 At just an hour's flight from London, Dublin is the ultimate short city break destination.
Its spirited atmosphere is infectious, and you'll find it in great concentration in the city's excellent bars and restaurants.
Taking the tourist trail? The famous Trinity College, which holds the Book of Kells, the Guinness Storehouse and a pub-crawl in Temple Bar are musts.

9. Istanbul, Turkey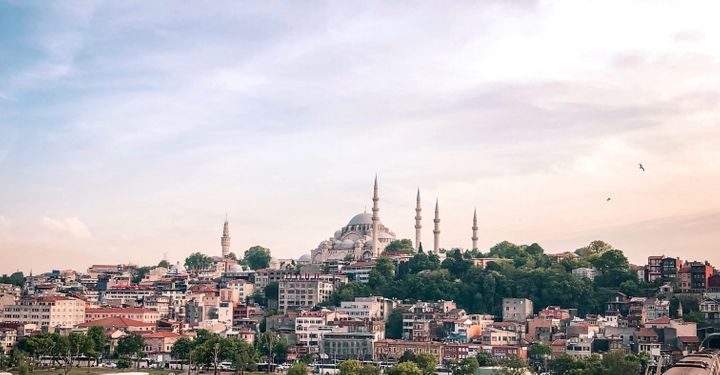 Straddling the Bosphorous, Istanbul makes a fantastic destination for a city break. A mixture of Europe and Asia, this city is in a beautiful setting and has an atmosphere like no other in Europe.
Mosques, minarets and markets abound within a city that has been established for two thousand years. The cuisine is a heady mixture of east meets west with kebab shops and restaurants of all types. You can even enjoy a traditional Turkish bath then mix it up with up-to-the-minute designer shopping malls and hedonistic nightlife in the bars and clubs.

10. Stockholm, Sweden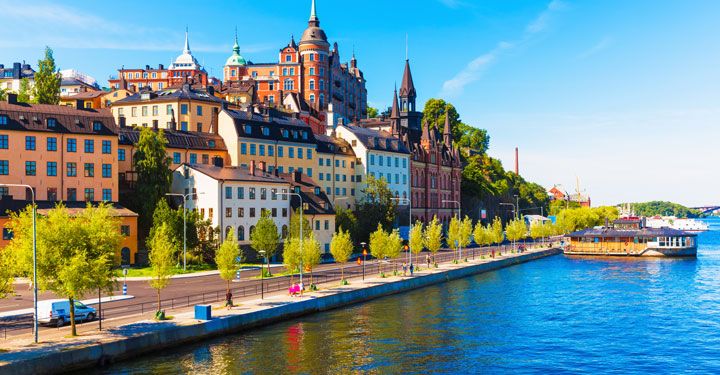 The capital of Sweden, Stockholm is set on water, gorgeous to look at all year round and full of trendy places to eat and shop. It's the home of the world's largest H&M store as well as cutting edge brands such as Acne and Cheap Monday.
The city has a stunning old town called Gamla Stan and is packed with world-class heritage attractions such as the Vasa Museum. When you are not exploring the many islands of the city's archipelago by boat, why not indulge in an ABBA walking tour of the city?
Have a comment or question about this article? You can contact us on Twitter or Facebook.