10 Things February Half Term
10 things to do this February half term

With half term just around the corner, you'll no doubt be racking your brains trying to come up with some activities to keep the kids amused. And with the weather remaining damp and miserable, this is no mean feat.
So, to help you on your way, here are 10 things to do this February half term – from short breaks away to events near you.
1. Snap up a last-minute holiday overseas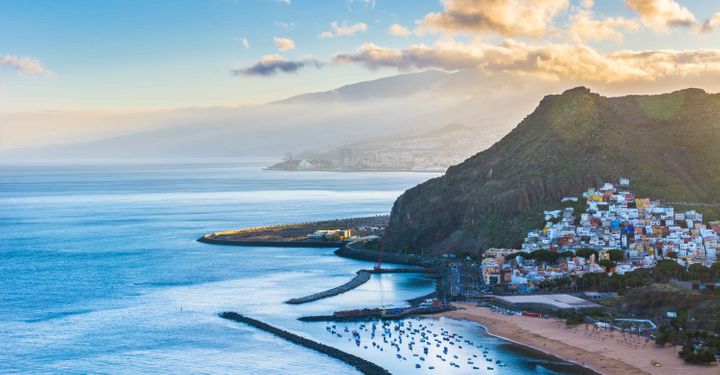 Jetting off for a last-minute family holiday is certainly one way to put the bad weather behind you – and it needn't cost you a fortune. One-week holidays to destinations including Malta, Majorca, the Costa Blanca, Algarve and the Costa del Sol can still be found for less than £250 per person departing from London on Saturday, February 15 and Sunday, February 16.
Temperatures in these destinations are around the late teens at this time of year, so if you want guaranteed heat and sun you need to head further south to the Canaries, where you can currently pick up deals from £498 for a week. Alternatively, head to the Egyptian resorts of the Red Sea where prices are now around the £700 mark for departures on February 16.
Ski trips are pretty much sold out for the half-term period, especially to the Swiss Alps and the Dolomites. But breaks are still available in the Italian Alps or the Bulgarian Mountains from around £600 for a week leaving London on February 16.
Alternatively, there are many city break options available – from Paris to Pisa, Barcelona to Berlin and Rome to Reykjavik, to name but a few. Prices for a three-night trip leaving on Monday, February 17 start from as little as £135 per person staying in a three-star hotel. Use our holidays search to find a getaway for you.
2. Enjoy a UK holiday park/cottage break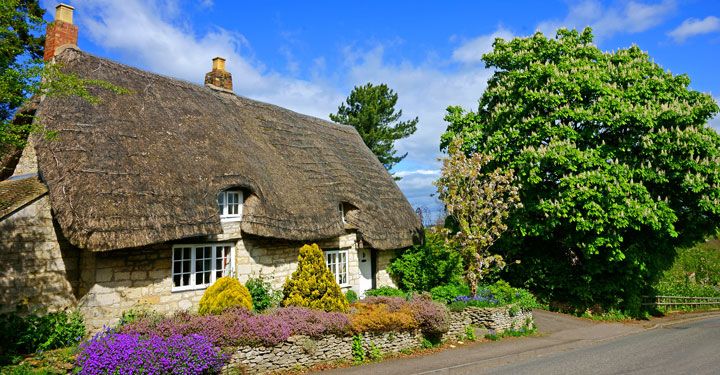 If you'd prefer to stay here in the UK you can still find holiday parks on offer. Pontins has prices from £69 per apartment for four-night breaks and £159 for a full week at Southport. Butlins has availability at its resorts and hotels in Bognor, Minehead and Skegness from £47 for three nights and £106 for one week. CenterParcs also has some lodges on offer for £699.
You can also still find cottages free to book at stunning locations across the country from as little as £299 for one week.
3. Visit an indoor ski slope
If you've missed out on a ski break this half term, there are plenty of skiing activities you and the kids can take advantage of right here at home.
Head to the Chill Factore in Manchester and you can test your ski or snowboard skills out at the indoor 'real snow' slope. There are plenty of activities geared towards kids, including a Kids' Snow School – though this tends to run at the weekends and during weekday evenings only.
Alternatively, SnoZone, based in Milton Keynes and Castleford, West Yorkshire, is hosting a variety of events during half term such as face painting (Milton Keynes only), arts and crafts and a family disco (Castleford only). Snocamps will also be available for children who want to improve their skiing/snowboarding technique. Each camp session runs from 8.30am to 5.30pm and includes lunch and refreshments. However, they are best for keen skiers as they cost £50 per person per day.
4. Expand your knowledge
The kids might be having a break from school but that doesn't mean the learning should stop. Many museums up and down the UK are putting on half-term activities and admission is often free.
The Science Museum in London is always a popular choice thanks to its seven floors of exhibits and the fact that it's free. Admission is also free to the National Football Museum in Manchester – perfect for any budding footballers in the family. Younger children (those aged five and under) will enjoy the Discovery Zone which offers dressing up, a story corner and soft play area. And those aged seven and over might enjoy the FootballPlus simulations (though you will need to buy credits) where they can try a penalty shootout and record football commentary.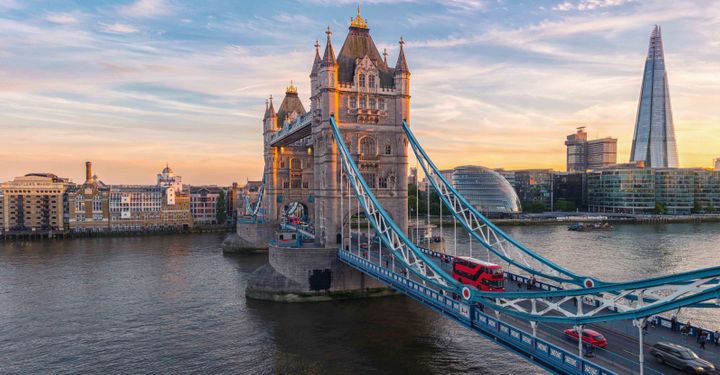 The National Railway Museum in York is also free to enter, and this half term, kids can construct a railway line, repair a train and become a station guard – including reading train announcements.
And at the Black Country Living Museum in the West Midlands you'll be able to play laundry games on the streets, as well as experience life in a 1850s coal mine or attend school lessons.
You will have to pay for entry to the Black Country Living Museum (though children aged four and under go free), but if you're travelling by train you can get two-for-one entry for adults. This also applies to a range of attractions across the UK, such as the Tower of London, the London Transport Museum, the Dinosaur Museum in Dorset, the Jorvik Viking Centre in York and the Roald Dahl Museum in Buckinghamshire. Check out the Days Out Guide to find out more.
Don't forget to book your train tickets as soon as possible to get the best deal – even booking the night before can save you money. And if you travel regularly as a family, investing in a family and friends railcard will save you even more.
5. Go sightseeing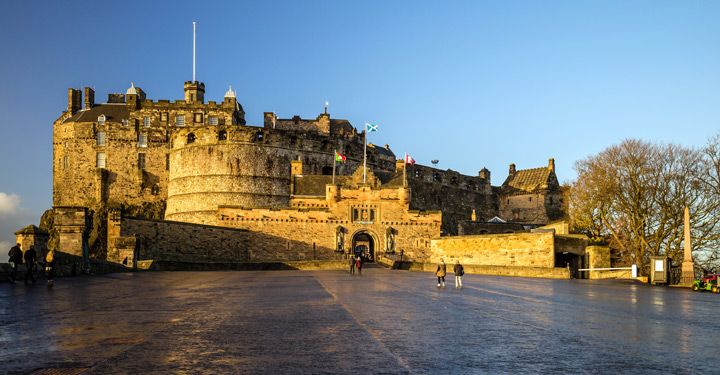 Sometimes we forget just how much the cities around us have to offer. So why not keep the kids occupied by doing a spot of sightseeing in a city such as London, Bath or Edinburgh?
London offers everything from Buckingham Palace to the Tower of London to the London Eye. And in Bath you can enjoy the Roman Baths and the Royal Crescent, while Edinburgh offers its spectacular castle and plenty of winding alleyways to explore.
Head somewhere for a day trip, or extend your stay and book a hotel or B&B in advance.
6. Enjoy the theatre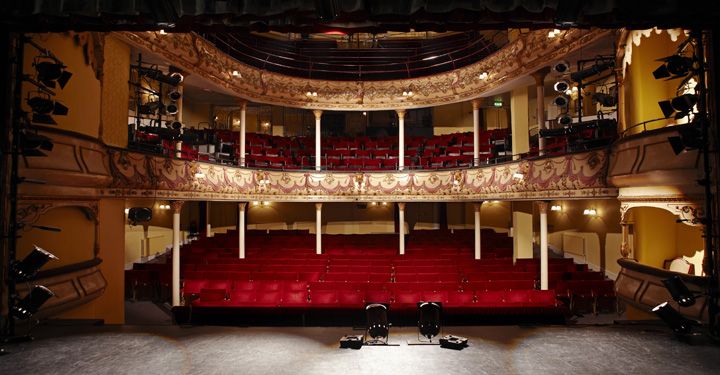 If you're thinking about a trip to the theatre, you'll be spoilt for choice in London, with musicals such as Charlie and the Chocolate Factory and Matilda. But the Unicorn Theatre in Southwark is also putting on a range of children's performances, such as Not Now, Bernard and Wanted: Rabbit – but act quickly as tickets are selling fast!
In Bath, The Egg theatre (based at the Theatre Royal Bath) has a number of productions dedicated to children, including Grandpa's Railway which runs from February 19 to 22. Or, if you live in Greater Manchester, you can enjoy Dotty the Dragon on February 19 at the Waterside Arts Centre in Sale, or Bananas in Pyjamas on February 21 at Stockport Plaza.
7. Go to the movies
Trips to the cinema rarely come cheap. But it doesn't have to be that way. Vue Cinemas, for example, offer kids' tickets from £1.75 on Saturday and Sunday mornings and every day during the holidays (3D movies are £3). You can currently also pick up two-for-one tickets for Moshi Monsters.
Odeon also offers children's tickets for £2.50 on Saturday and Sunday mornings (prices can vary depending on the cinema), but if that doesn't suit, you can also pick up a family ticket where adults pay child prices or less (check your local cinema for prices). Cineworld also offers Movies for Juniors which cost £1 (or £2.70 for 3D) and screenings take place throughout half term.
8. Enjoy a leisurely walk
Here's an activity that won't cost you a penny! The National Trust website is a great place to start as it's packed full of walking ideas, including its list of top 10 family walks and short walks for little legs. Alternatively, you can simply type in your postcode to find a walking route near you. Don't forget to wrap up warm!
9. Make the most of special offers
If you're still stuck for ideas, sign up to newsletters to find out about special offers and take a look at MoneySuperMarket's voucher channel. Current days out deals include £1.50 off per person for entry to the Blue Planet Aquarium in Cheshire, kids go free at The Lookout Discovery Centre near Berkshire, and 20% off tickets for Ripley's Believe It Or Not in London.
10. Get cooking
This is the perfect rainy day activity and it needn't cost a fortune. The BBC Food Collections site has some great ideas for little ones, such as fairy cakes and jam tarts, while the BBC Good Food websitehas some suggestions if your older children fancy cooking a meal for the family, such a pizza or spaghetti and meatballs.
All prices were correct as of February 4, 2014.
Have a comment or question about this article? You can contact us on Twitter or Facebook.
Sign up. Be inspired. Travel.
Subscribe now for hand-picked holiday deals, inspiration and the latest travel tips, straight to your inbox.
We won't pass your details on to anyone else. By clicking the sign up button you agree to our Terms of Use and Privacy Policy.