Holiday Vs Holiday Book Now Book Later
Booking now vs booking late: The great holiday dilemma
Updated January 8, 2021
(Published December 27, 2019)
Should you book your holiday early or leave it to the last minute? Both have advantages when it comes to snagging a bargain, but it really comes down to one thing: you. Here's what to consider before booking your getaway.
*Please note: The Covid-19 situation is fast moving, and things can change quickly. Before booking your trip, check the FCDO advice and make sure you're comfortable with the T&Cs of your holiday operator.
The situation with Covid-19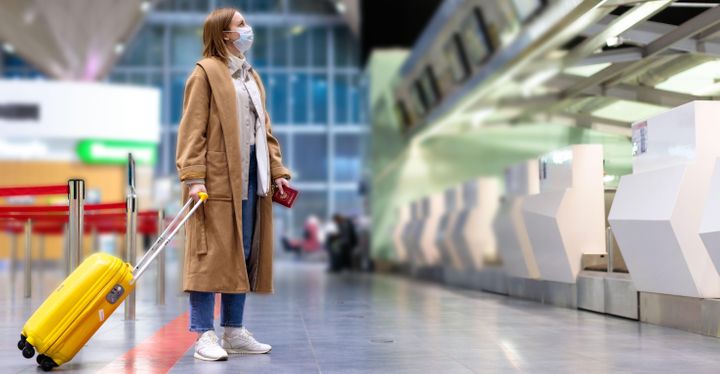 The national lockdown means holidays are off-limits for now – and while the UK government expects to begin easing restrictions by mid-February, taking a holiday may be tricky for some time after that. That said, if you are planning ahead, summer is a good bet for a break.
Early bookers will have a lot more choice, and you may be able to take advantage of cheaper prices while travel feels uncertain. Of course, keep in mind that your holiday may not go ahead if the situation hasn't improved by the time your departure date rolls around. Pick a package break and pay by credit card to better protect your finances in case your trip is cancelled. Many operators have introduced flexible booking options in response to Covid-19 uncertainty but it's important to make sure you're comfortable with the T&Cs of your holiday provider before you book.
If you're not ready to gamble with your getaway, booking at the last minute – when there is a clearer picture of the situation and you can budget for potential extras such a pre-travel Covid-19 tests – could suit you better. Note that, when travel does get the green light, you may have some competition for the best deals and prices may rise as holidays become hot property again.
Your situation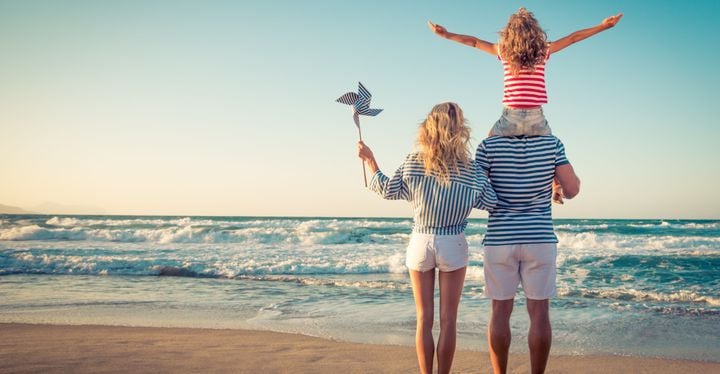 If you have a family with school-aged children, work in a job with restricted holiday periods or have a set idea on the type of holiday you want to go on, booking as soon as possible could be your best bet.
Getting in early means you get the pick of the crop and will be able to snare the holiday you want before everyone else piles in and snaps up those valuable seats on the plane. This is especially important for departures during the busy school holiday periods.
However, if you're just after a week away in the sun as a pick-me-up or are happy to be inspired by available deals, booking late might suit you better – especially with the current uncertainty around summer breaks.
Your ability to be flexible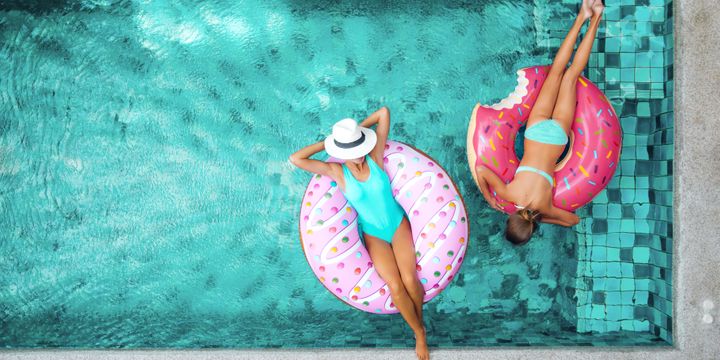 If you have to travel at a certain time or have a specific room or hotel requirement, booking now will mean you won't have to compromise on your day of departure, or any other element of your break. As one of the first bookers of the year, you'll get the best choice of hotel or hotel room type, destination and holiday length.
If, on the other hand, you are truly flexible in terms of where and when you can travel, leaving it late and playing 'holiday roulette' can pay off with some excellent late deals. You won't find many last-minute bargains in peak dates, though, so be aware that choice will be limited and last-minute prices can actually rise, not fall – even for package holidays.
Note too that any holiday involving a low-cost or scheduled flight is highly unlikely to get cheaper except on an off-peak date to a destination that is not currently popular. Prices for these trips only ever go upwards, in our experience.
When the best offers are available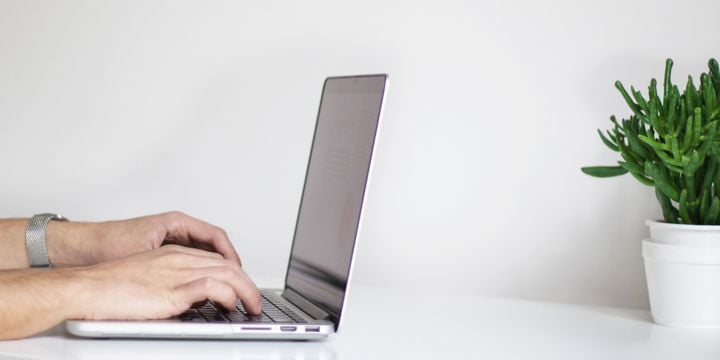 The best offers are always available at the last minute, right? Wrong! Booking early means you can take advantage of early booking discounts such as meal deals, free or highly discounted child places, free night deals, room upgrade deals and single traveller discounts – all of which can slash the total cost of your holiday.
The big tour operators, such as TUI, First Choice, Jet2holidays, Virgin Holidays, BA Holidays and Balkan, started their summer 2021 holidays on sale as early as late last year. Many are still offering discounts.
Online travel agents, such as Expedia and Travel Republic, have holidays on sale as far ahead as flying schedules allow – 11 months for scheduled flights such as British Airways – while the likes of easyJet and Ryanair usually release their summer flights for the next year after the summer season ends. Sign up for alerts and you can be one of the first in the know.
Again, if you're flexible and purely motivated by price, a last-minute deal might be better for you. Sign up to travel company newsletters to stand the best chance of spotting those jaw-dropping deals before anyone else.
Paying now vs paying later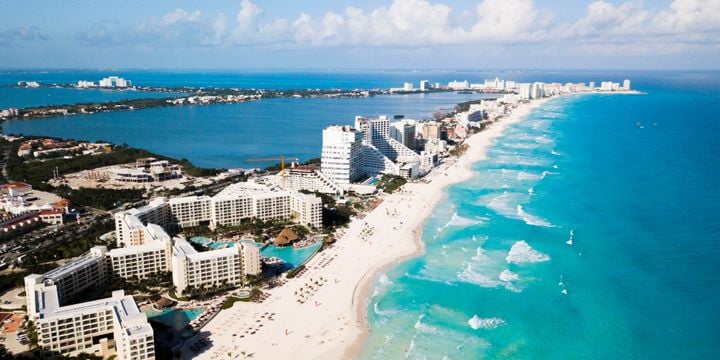 It can be tempting to put off booking a holiday until the last minute to avoid paying anything now. Remember, though, that early bookers can benefit from special schemes to encourage early booking – deposits can be as low as £1 per person, with the balance due as late as four weeks prior to departure.
However, for a package holiday you would usually expect to pay around £50-£100 per person, with the full balance due around 12 weeks prior to departure. So, shop around for deals – this gives you plenty of time to save up for the full cost of the trip as well as some spending money, especially if booking for late summer. Remember, too, that you will need to pay off the balance of your break even if your holiday doesn't go ahead, or you won't get your money back.
If you can't find an early booking deal, putting this cost off may sound appealing to you, but think about the financial restrictions of booking late too. For example, late deals usually require a full payment at the time of booking and, if you decide to pay for your break by credit card, you may still be paying for your holiday long after you get back. Booking early, on the other hand, will allow you plenty of time to save up for your break (plus spending money) and pay off the final balance.
Do you have nerves of steel?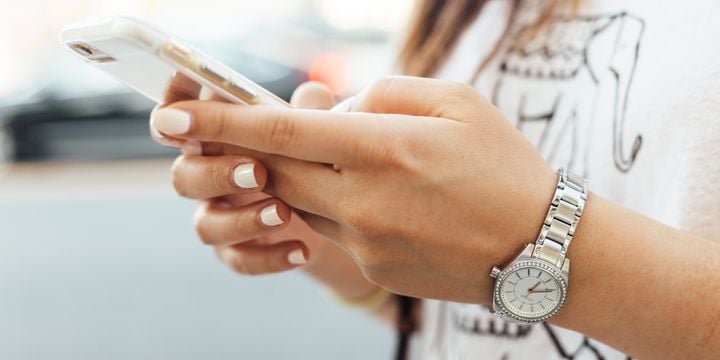 If you don't have your heart set on a certain break and are just ready to get away, booking late will likely suit you. Until lockdowns end and vaccines are better rolled out, leaving booking to the last minute can offer an extra degree of certainty that your holiday will go ahead. If travel remains uncertain into winter, you may even find some fantastic last-minute deals in these months, especially if you avoid the school holidays – a cheeky break in the sun can be a bargain.
However, if you're willing to take a chance on your perfect break, it may be worth booking now to avoid the heartache and hassle of not finding the right holiday for you when you want it. Getting sorted in advance means you'll have time to compare all the best holiday deals online to ensure you get the best deal for you. And what's better than having something to look forward to?
Top tip
If you book in advance, opt for an ATOL-protected package holiday if possible and buy a decent travel insurance policy as soon as you book to give you peace of mind.
While new policies won't cover you for all instances of disruption due to Covid-19, there is some protection available. For example, all providers currently live on TravelSupermarket cover 'emergency medical and repatriation'. It means that you were to contract Covid-19 while you were away, your medical treatment will be covered and you will be brought home if needed.
A number of travel insurance providers on TravelSupermarket, such as Coverwise and Southdowns, also offer 'Enhanced Covid-19 cover', which generally cover you if you or an immediate family member contract the virus within 14 days of your trip and cannot travel. As always, it's important to read the T&Cs thoroughly or check directly with the travel insurance provider to make sure the policy is right for you.
Have a comment or question about this article? You can contact us on Twitter or Facebook.
Sign up. Be inspired. Travel.
Subscribe now for hand-picked holiday deals, inspiration and the latest travel tips, straight to your inbox.
We won't pass your details on to anyone else. By clicking the sign up button you agree to our Terms of Use and Privacy Policy.